From thread spools, we go to fun and creative Cable Spool DIYs. Cable or wire spools are those cylindrical things around which cables or wires in the hardware store are... well, stored. When the store runs out of cable or wire, these spools are thrown out. In other words, you can get one (or two) for free for making one of these cable spool DIY projects. Craigslist is also a great resource for free cable spools.
Table of contents:
1

Stool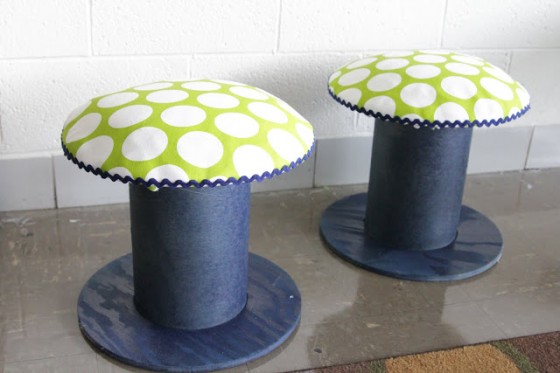 Aren't these cute? These would look great in a kid's room, especially if you use bright and colorful fabric for the top part. To make these, Heather simply spray painted the spools, placed several layers of foam mattress pads on top, covered them with fabric, and added ric rac for trim.
2

Mobile Bookcase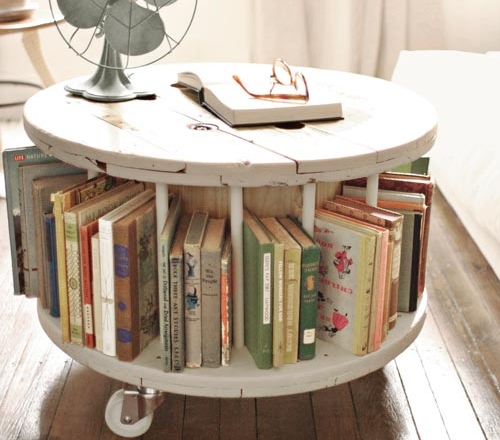 This is one cool cable spool DIY project. This is making my heart all a-flutter because I am currently in need of more shelves for my apartment. If you're in the same boat, you might want to give this home decor project a go as well. To make one, will need wooden dowels and casters on top of the cable spool.
3

Patio Table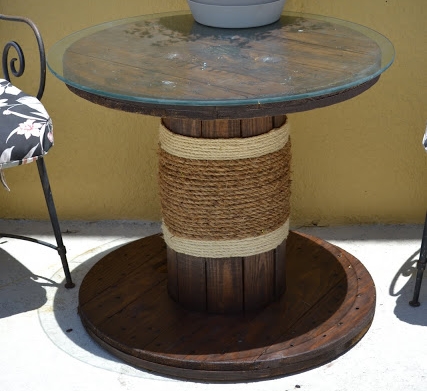 This is a Ballard Designs-inspired item. Their spool table product has the whole middle section covered with rope. Desiree chose a two-tone look using sisal and Manila rope. Of course, you can also skip this part and simply add glass to the top of the table.
4

Mosaic Garden Table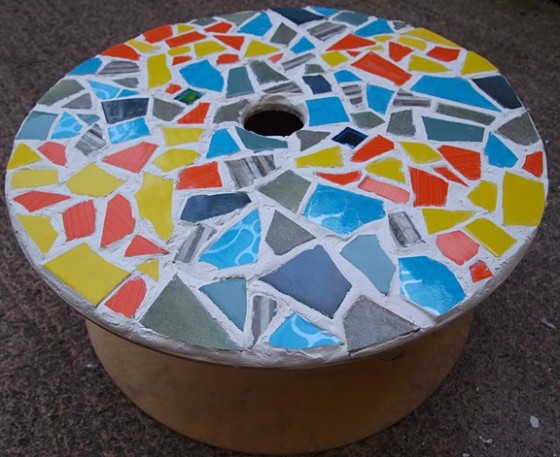 This cable spool DIY is similar to the previous idea. Instead of embellishing the spool with glass and rope, though, you will be playing with colorful tiles. To create a mosaic table, you will be needing tiles, grout, sandpaper, spatula, and a piece of cloth. This project is easy but will take a lot of time.
5

Giant Clock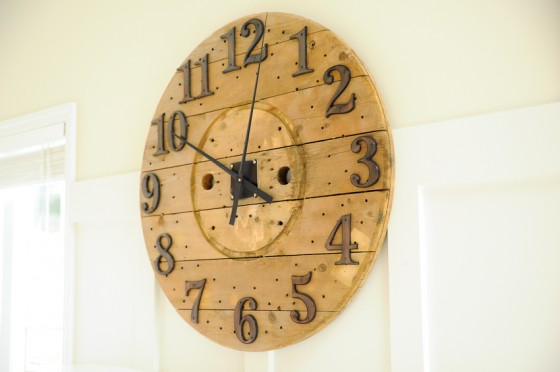 How gorgeous! One of my dream home decor DIYs is to make a giant clock so this is inspiring me in many ways. Tiffany didn't write a very long tutorial for this fabulous DIY but she did give us helpful links for the materials. Check out her clever post.
6

Rocking Chair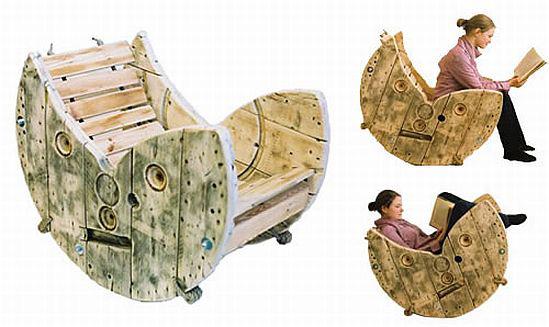 How cool! This is probably the most ambitious from this list of cable spool DIYs but if you know your way around power tools, you'll find this a walk in the park. Apart from the instructions on making a rocking chair, you will want to check out the link below for other cable spool-themed furniture.
7

Art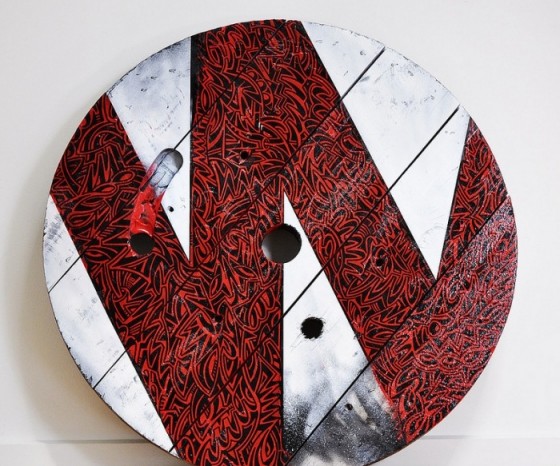 This is all sorts of gorgeous. I love me some art that beautifully incorporates recycling so I had to feature this cable spool piece here. If you're in the mood for some unique artwork for your home, you can take inspiration from artist Ollie Lucas.
8

Ottoman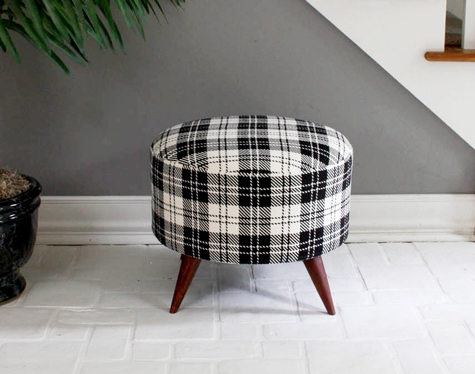 This is another cable spool DIY that will give you something pretty to sit on. Unlike the stool idea, though, you will cover the spool completely. Check out the tutorial on Design*Sponge for a fantastic lesson on upholstery.
How badly do you want to craft with cable spools now? I hope that these gave you truckloads of inspiration!
Please rate this article