I have missed doing posts on recycling so here we are with fun Ways to Upcycle Baskets. The following list will give you great ideas on recycling many types of baskets, from metal to wicker. The baskets used for these craft projects come in different sizes and basically had diverse purposes in their "previous lives." Let's check out these fun ways to upcycle baskets, shall we?
---
1

Wall Organizer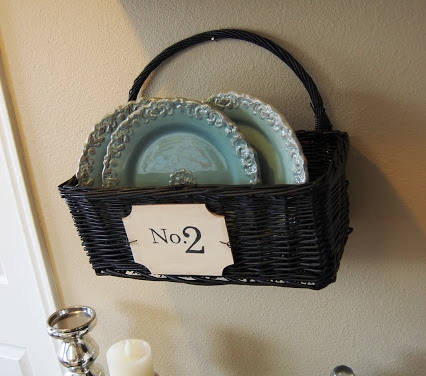 Isn't this beautiful? Shan used these recycled baskets to display her pretty plates but you can also give this idea a go to organize mails in your entry way or in your home office.
---
2

Sisal Pendant Lamp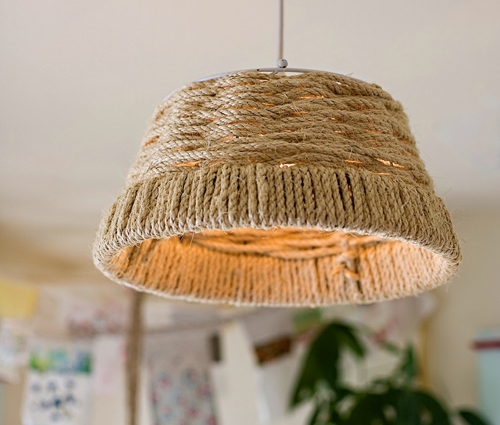 How gorgeous! For this particular project, Ashley used a wire planter basket as base. She then covered it with sisal rope to give it a more rustic vibe. Other materials that she used to make this fantastic DIY pendant lamp are outlet cover plate, spray paint, and of course, the pendant light fixture. Design variation: you can use a ready-made basket as pendant lamp instead of creating your own.
3

Pallet Storage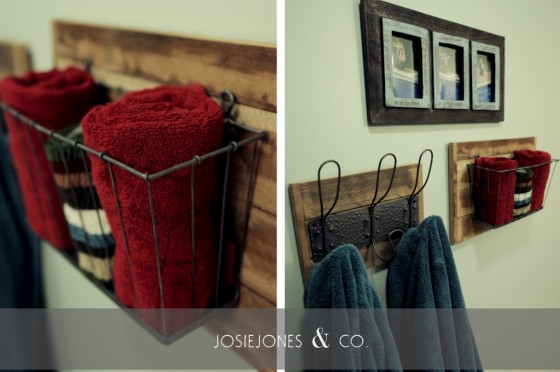 This method of upcycling baskets will give you a rustic home decor as well. To make this, will be hanging a wire basket to a piece of wood pallet. You then hang this pallet in your bathroom to store face towels or in other parts of your home where pretty storage for tiny things is a must.
---
4

Hanging Planters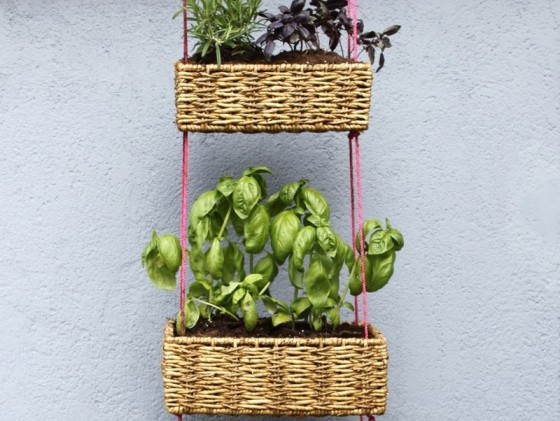 Love to garden but you don't have a lot of space? One great solution is to use hanging planters. And if you happen to know where to get cheap baskets (in graduated sizes), you can use them to make suspended planters. This is an easy project that is sure to give you lots of gardening joy.
---
5

Wire Shelving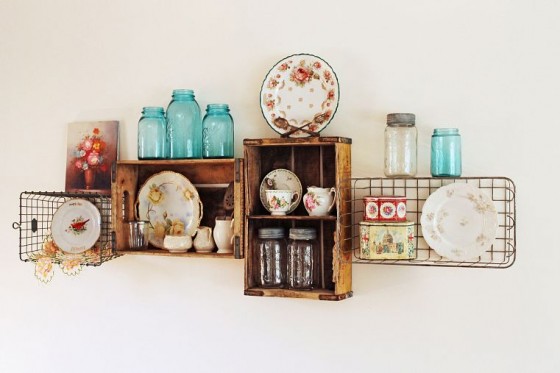 You have probably seen clever shelving made of crates and drawers. One of the ways to upcycle baskets is to use them as shelves, too. For the project above, Stacey actually combined crates and basket to make uniquely beautiful shelves. She shares: Combine the crates with some vintage wire baskets, by drilling two holes and anchors/screws in the wall, hang basket on screws. Easy-peasy!
---
6

Desk Organizer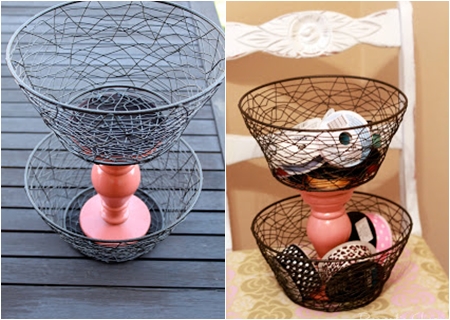 This is my favorite from this list of ways to upcycle baskets. Why? Because I can see myself doing this project to organize my perpetually messy craft room. If you want to make your own as well, you will simply layer baskets and a candle stick using industrial glue. Spray paint in any color you like.
---
7

Lamp Shade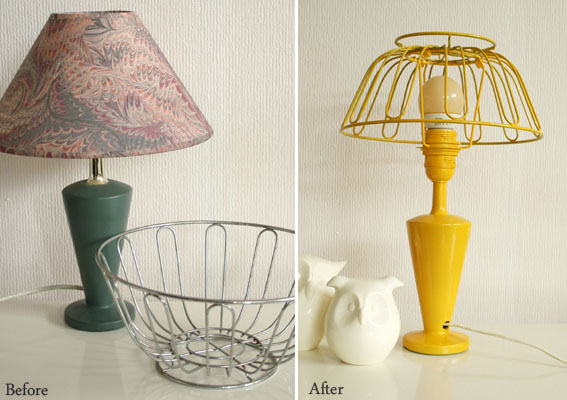 Aside from upcycling a basket to make a pendant lamp, you can also use one to make a lamp shade. A wicker basket will do but for this tutorial, Wilma shows us a method using a fruit basket. I am in love with the yellow color she used. The simple tutorial delights me as well.
So there you have 7 fun and creative ways to upcycle baskets. I hope you get lots of inspiration from this basket recycling post. If you can think of other fun ways to upcycle baskets, please don't hesitate to share your ideas with us.
---
Comments
Popular
Related
Recent