Lately, I've been obsessed with DIY iPhone cases. So I came up with a list of a couple ideas that you could do on your own. Why pay more for a little glitz or detail when you can just do it yourself?The best part about DIY projects is that you can make them exactly how you like and however you want. So here are a couple of cute, fun DIY iPhone cases to try out. Enjoy!
---
1

Studs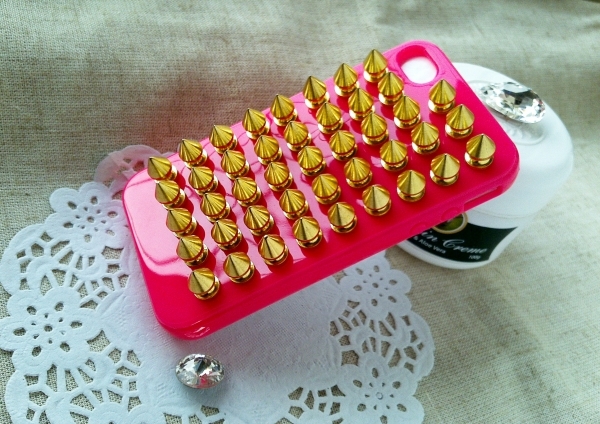 This is one of the easiest DIY iPhone cases to try. You can order studs right off the internet or simply buy them at a craft store. You could stick them on an already decorated case or just make your own designs on a blank case. Glue them onto a hard plastic case, or screw them into a flexible rubber case. Either way, studded cases look awesome, so you can't go wrong with this one.
2

Galaxy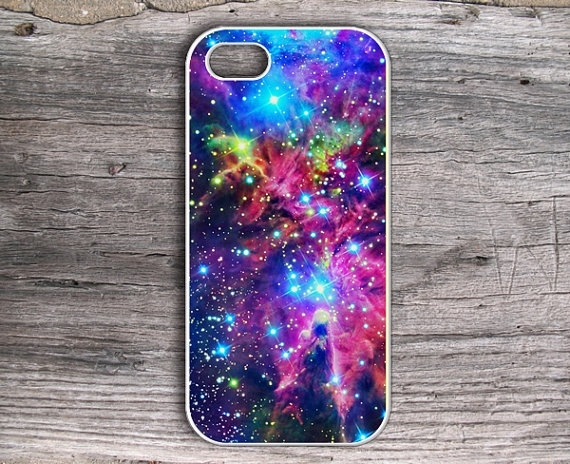 I love the galaxy print; I've just never been courageous enough to wear it! This is a great way to rock the print without trying too hard. Buy a basic case and some - wait for it - nail polish! What a great way to use up some of that old nail polish, right? Use a cut up sponge for blending, a white paint pen for some gleaming stars, and that's it! Super easy, huh?
---
3

Custom Designs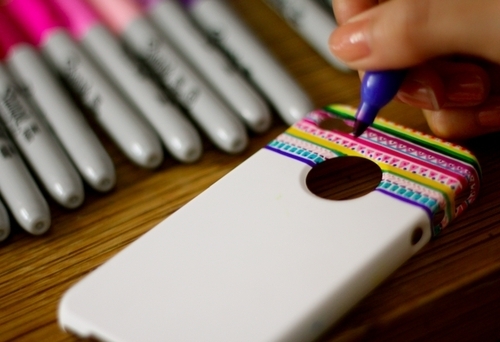 For this one, use Sharpies to create unique and fun designs right onto your iPhone case. Some ideas you could try are Aztec prints, custom drawings, or… well anything really. Use your imagination!
---
4

Charmed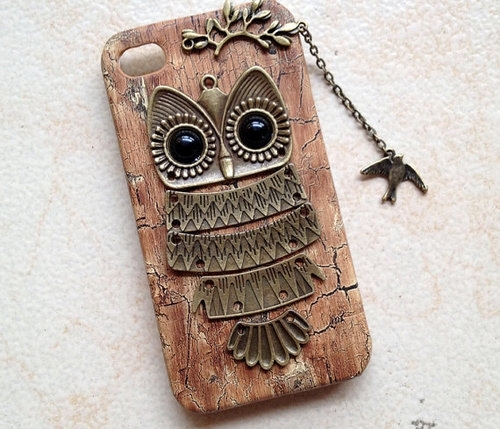 This one an be great because you can really go all out with it. Glue on some cute beads, old jewelry charms, broken chains, and other little knick knacks that you might have lying around. It's a cool way to turn trash into a treasure.
---
5

Quotes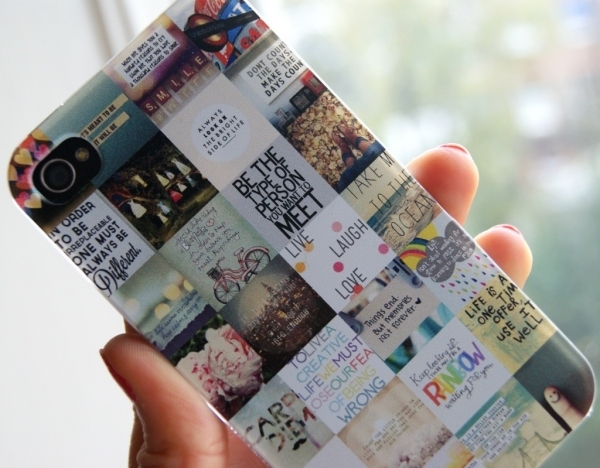 Personally, I really like this idea. For this, you can simply write a cute quote right on the case. Another option is to buy a clear case, write the quote on the inside or outer side of the case, and stick a fun backdrop on the inside. Definitely trying this one out.
---
6

Simple but Cute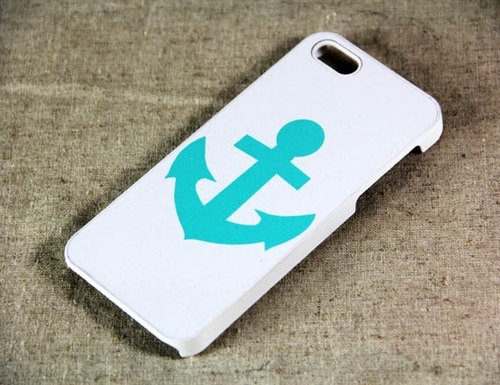 If you like to keep things simple, this is a great one for you. Stick or draw an emblem on it for a little bit of detail. Some popular ones are the infinity sign, an anchor, a cross, a bow, or a diamond. But find one that YOU like, and try it out!
---
7

Yours and Mine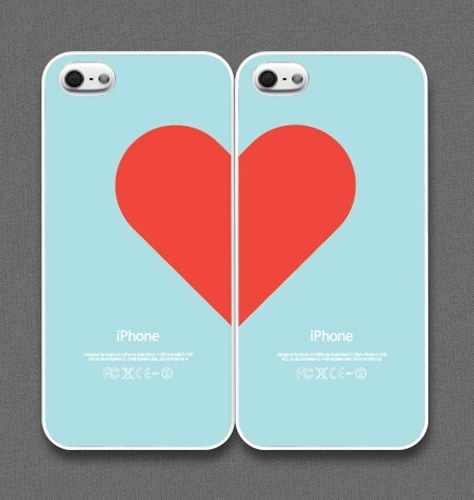 This makes an awesome gift for your BFF, sister, boyfriend/girlfriend, or anyone you're close with. I like the idea of both cases making one complete image when they are united. Gonna try this one out, for sure.
---
8

Rhinestoned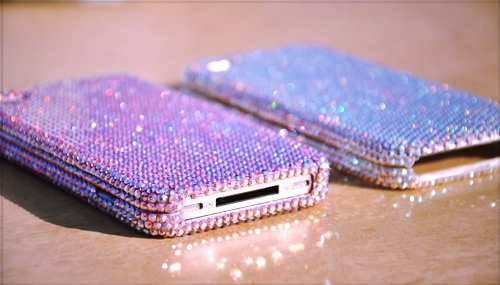 If you're more of the glitz and glam type, then you couldn't possibly go wrong with rhinestones. Granted, they can be tiny so this one can be a little tedious. But you don't have to cover your entire phone, maybe just a little stone here and there. I like the cascading effect personally, when it looks like the rhinestones are raining down your case. It looks so cool!
---
9

Glitter and Sparkle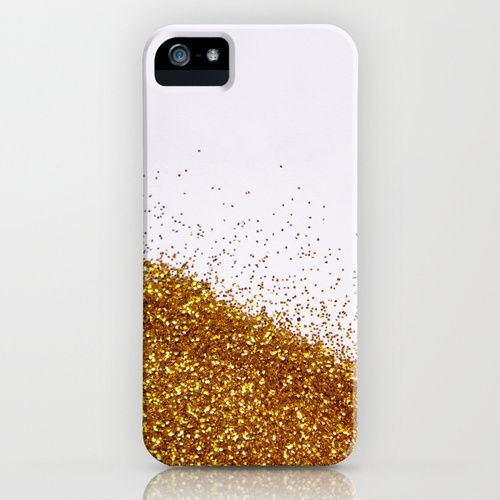 Again like the previous one, this one is for the glitzy and glam types. Whether or not you choose to cover your entire case, make sure that you use a layer of Modge Podge before and after you put the glitter on. Be sure not to make the layer too think or else it won't have a smooth effect.
---
10

Splatter Paint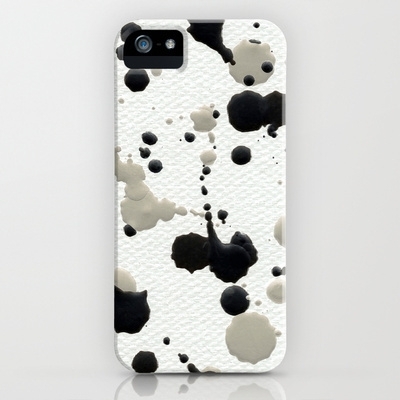 This is a super easy case to do on your own. Everyone knows how to splatter paint, right? Bring back those elementary school techniques, and create your own unique design. Go over whatever paint you decide to use with Modge Podge (once it's dried of course), so that the paint stays put.
---
11

Wild Side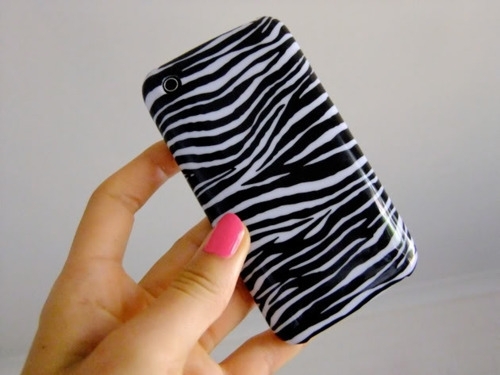 Ok, every girl has either had, or is still going through, an animal print phase. To do this, grab a black Sharpie, pull up some print photos for guidance, and get to work. Keep in mind that it doesn't have to look so realistic. Buy a colored case and just add the spots or stripes for a more interesting and fun look.
---
12

Ombre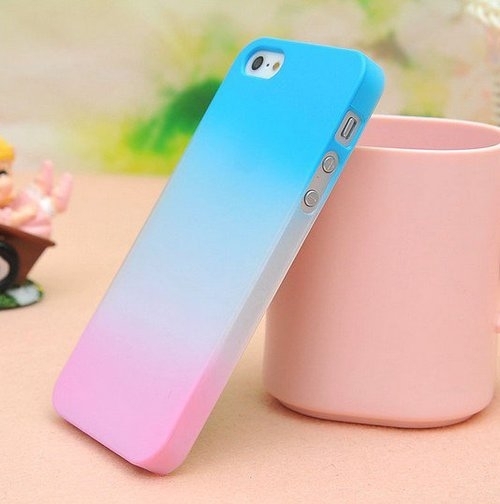 Ombre can be a little tricky to do, but when done correctly, it can look pretty darn cool. Grab some paint, water, a sponge, and get started. Use the water to dilute the paint as you get closer to the area where you are going to introduce the next color. The sponge is a great tool because it makes blending way easier than if you use a paintbrush. Once again, use that Modge Podge to keep everything in its place.
---
13

Map It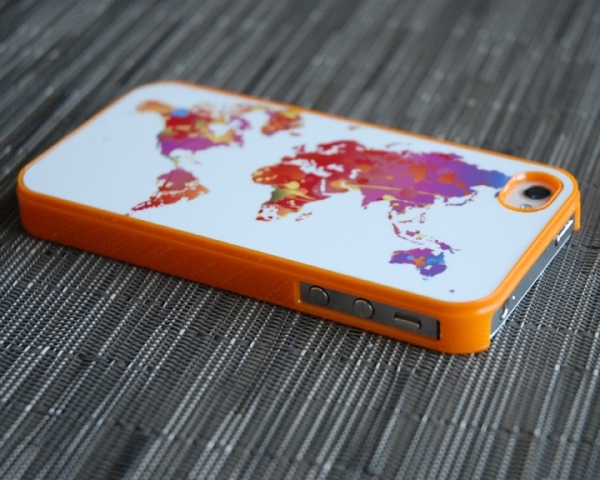 Whether it's a map of your hometown or your favorite city that never sleeps, this is a clever idea for anyone who loves to travel or just misses home! You can get creative with it and use a world map to star all the locations you've been to or want to visit. What location would your map DIY phone case be of?
Of course you could always go out and buy a case, but DIY cases are great for giving a new life to an old case, or great for those on a budget. Are there any other DIY cases you have tried? Which one of these designs would you try?
---
Comments
Popular
Related
Recent