Planning on doing a thorough spring cleaning soon? We are here to help via this list of DIY Drawer Organizers. The following handmade drawer organizers range from oh-so-simple to a tad complex. Some are wonderful recycling projects while others will require you to construct something using nifty power tools. But no matter what kind of **DIY drawer divider **you end up making, we are certain that your home will benefit from it. Let's check them out!
---
1

Molding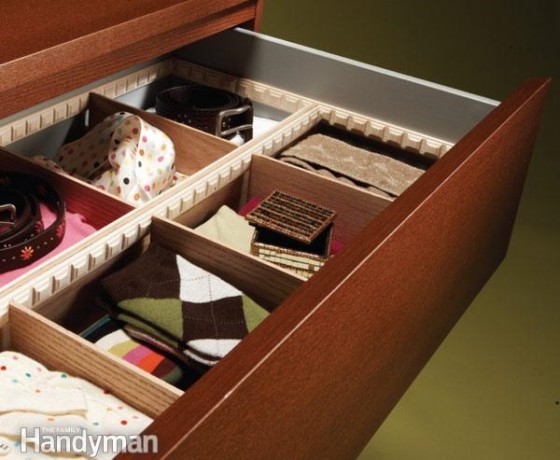 How pretty! The star of this DIY drawer organizer would be the dentil molding. You can find them in home centers or lumberyards for quite an affordable price. To install them, you simply glue them into place. You can also use brad nails. The texture of the dentil molding makes it easy for you to divide drawers into sections of different sizes.
---
2

Boxes and Wrapping Paper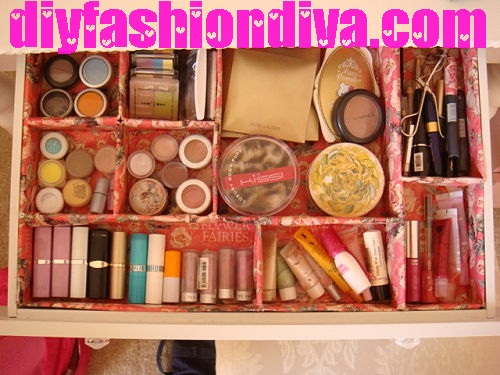 This is a** handmade drawer organizer** that is easy on the pockets. Pinky (the DIY Fashion Diva) used boxes and wrapping paper to make her vanity drawer more organized. She offers fantastic tips for gluing the wrapping paper. I think I will attempt this to organize my craft supplies.
3

Interlocked Plywood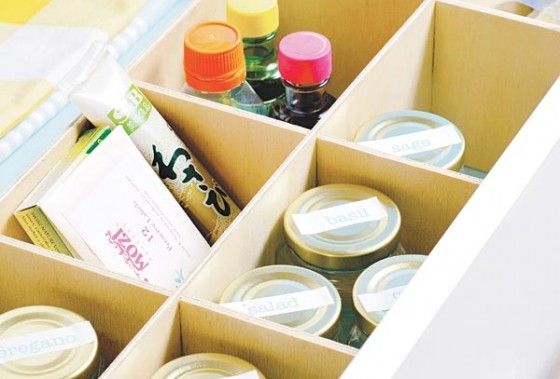 This is a cost-effective way to divide and organize your drawers. To make these, you will spend less than $25. If you happen to have extra plywood in your garage, you will spend even way less. Note: to cut the plywood pieces smoothly, you will want to use a jigsaw.
---
4

Cereal Boxes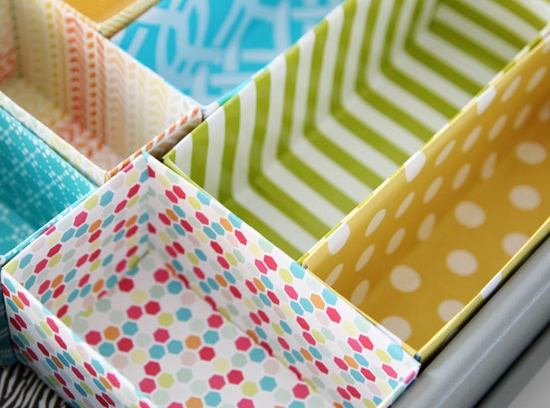 Can you believe that these pretty drawer organizers used to be cereal boxes? Clever and crafty, right? The great thing about this DIY idea is the fact that you probably already have all the materials you need right in your home. If you don't have pretty paper, I bet you can use Mod Podged fabric.
---
5

Peg Board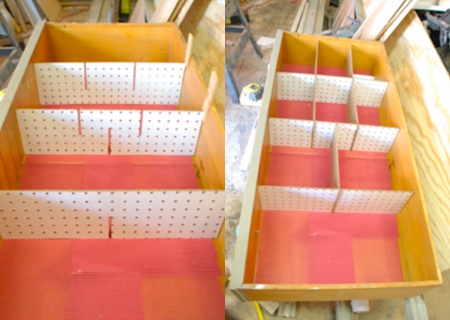 This idea is very similar to the plywood one. For this particular divider, though, you will be using peg board. It's quite clever, isn't it? For those who have leftover peg board from making that storage wall in the garage, this is a great project to do next.
---
6

Tiered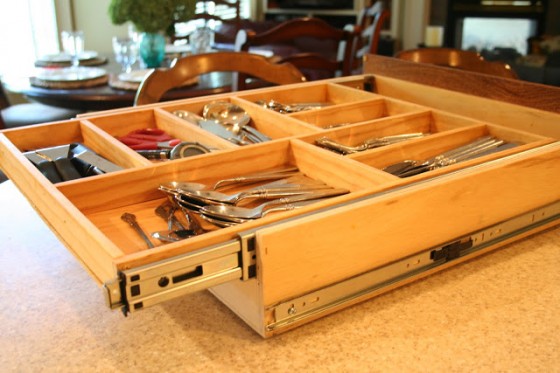 This is one DIY drawer organizer that is all sorts of clever. There are tiered drawers sold in home centers today but DIY-ing one is actually quite easy. What Debbie did was cut off the back side of a drawer, install heavy-duty drawer slides, and make a new drawer box for the top layer.
---
7

Tension Rods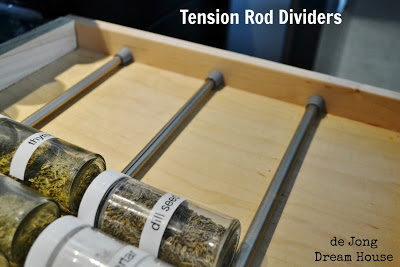 This** DIY drawer divider** is incredibly creative, too. And so easy to do! In fact, you simply put tension rods in your drawers and you're done. Perfect for organizing spice jars, as you can see.
---
8

Thrifted Tins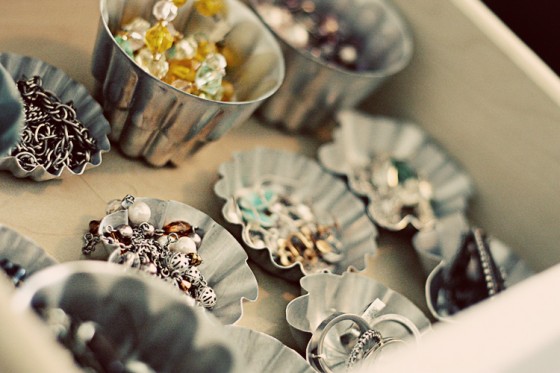 This creative drawer organizing idea will not require you to build anything. It will, however, call for a sizable collection of containers, such as these tins. Other options include ceramic bowls with pretty designs.
I hope that these DIY drawer organizers inspired you to do smart cleaning for spring. I'll be trying my hand at the ones involving cardboard boxes and pretty paper. How about you?
---
Comments
Popular
Related
Recent