DIY Painted Floors are great home renovation projects for those feeling brave enough to tackle something that involves many steps. These DIY painted floor ideas are time-consuming, yes, but they are cheaper compared to getting new carpeting or flooring. And it goes without saying that these painted floor tutorials also give you lots of fun ideas on how to make your home truly unique and beautiful.
---
1

Stencil on Wood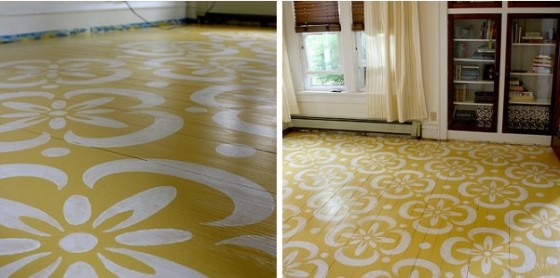 When you search for painted floor DIYs online, this yellow goodness is one of the first tutorials that you will encounter. This is from Marzi's living room. The original flooring was carpeted maple wood. She and her family painstakingly removed the carpet, sanded and smoothed the wood, primed it, painted the base color (yellow), and then added pretty stencils in white. The result: the most adorable living room floor in history!
---
2

Paisley Faux Carpet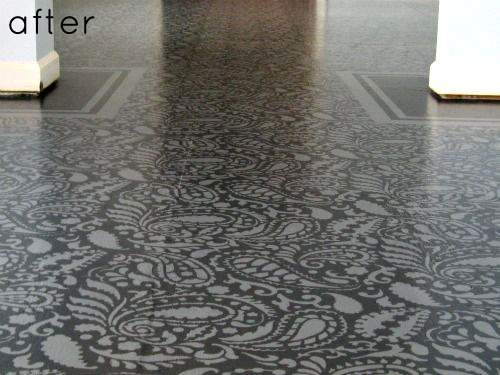 This DIY painted floor idea is also on wood, plywood subfloor to be exact. The method used for painting the subfloor is different in a way from the previous DIY because Carrie added borders. This gave her "new" floor that carpeted look. Important tip from Carrie: seal the floor with a non-yellowing floor sealer in satin finish to protect it and help keep it clean.
---
3

Woodgrain Concrete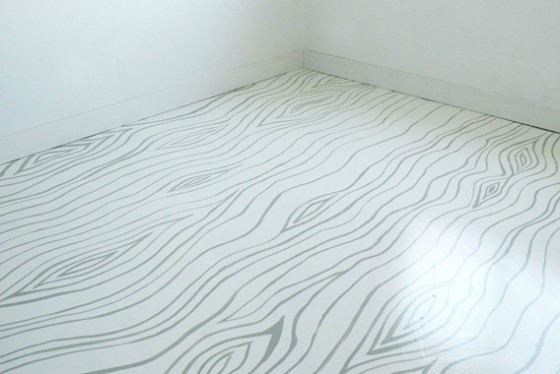 From painting wood floor, we move to a great tutorial on painting concrete flooring. Mandi of Vintage Revivals has very detailed instructions on her blog. She gives us great tips on preparing your concrete floor for painting. She also gives us fantastic products to use so that your painted floor turns out as amazing as hers did.
---
4

Subway Floor Art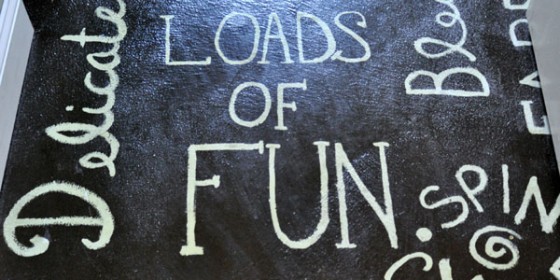 Who'd have thought you can have subway art on your own floor? This is most definitely a clever idea. The subways floor art shown in the photo was for a laundry area but you can also employ this floor painting method on other parts of your house. You simply have to change the words to use. How about painting your library/study floor with names of your favorite authors? Or the floor of your walk-in closet with designer houses?
---
5

Checkerboard Tiles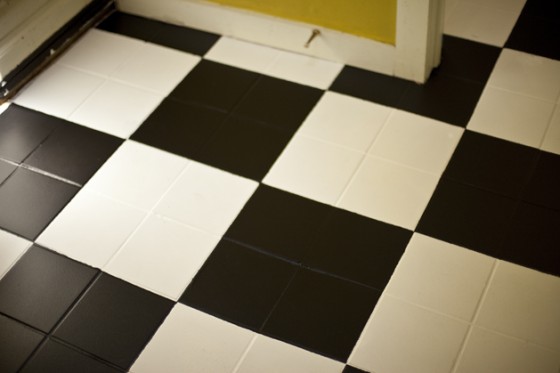 This particular DIY painted floor idea will show you a way to update your tiled floor's look. Unlike painting concrete or wood, you will need to apply etching solution on your tiles before you start painting. Check out MAKE for the list of materials and the comprehensive how-to.
---
6

Checkerboard Wood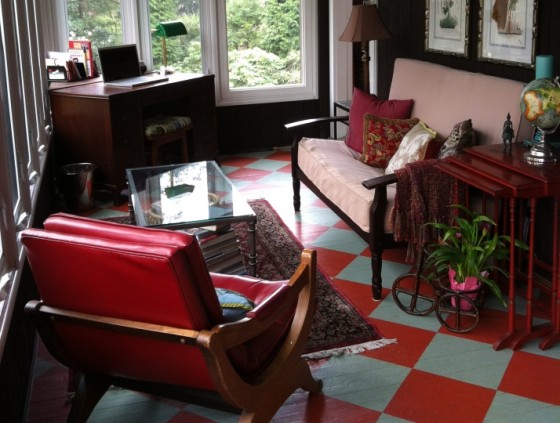 How pretty is this room? This is another checkerboard idea but unlike painting on tiles, you will not have a square guide or template. Thankfully, Mariam has a post for us on coming up with a pretty checkerboard template. I like the colors that she used but if I were to attempt this, I think I will go for turquoise and white.
7

Stencil on Wood II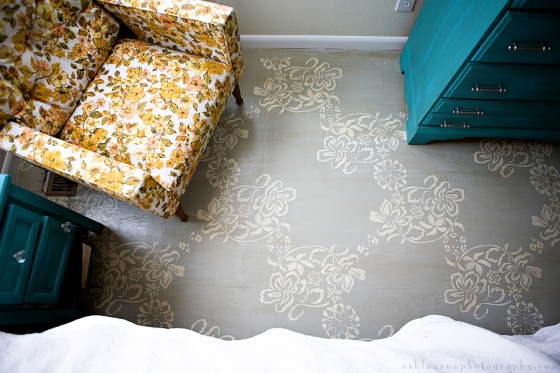 This is another DIY painted floor idea involving stencils and wood. I felt I needed to include this here, though, as it comes with photos of the whole process, staining included.
---
8

Freehand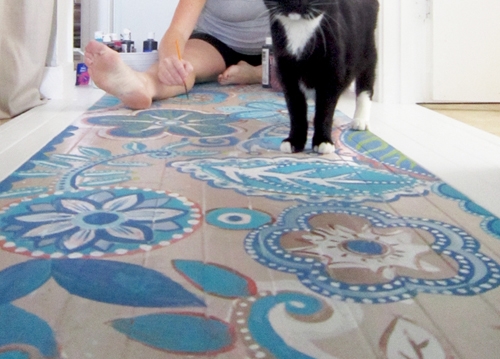 Of course, if you're not in the mood to use stencils or patterns, painting on the floor like it's canvas is always an option. This is what Alisa Burke did with the wooden hallway floor on her home. This idea is great for small areas of your home.
Ready to tackle that ugly and stained carpeting in your home? I hope that these DIY painted floors gave you heaps of inspiration. But please, for your own safety, don't forget to read all steps or instructions from each painted floor tutorial.
---
Comments
Popular
Related
Recent