From party hats, we now move to craft projects perfect for protecting your pretty head this season: DIY Hats and Caps. We have here hat and cap tutorials that cater to all styles and ages. Whether you like designer inspired DIYs or you wish to make a DIY winter hat for the little ones in your family, there is a tutorial here for you. Let's check them out, shall we?
---
1

Bucket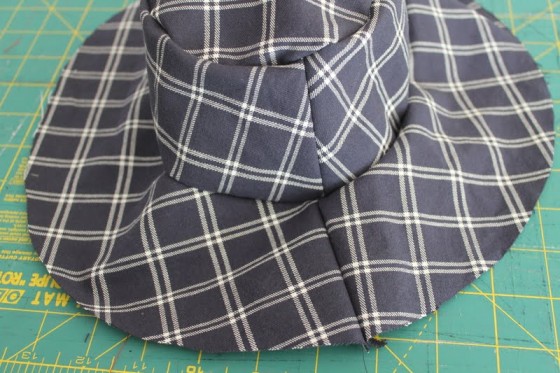 While I am not a fan of hats, I will admit that bucket types are all sorts of adorable. And with the right kind of fabric (this plaid one is cute), I will not say no to modeling a bucket hat. The pattern shown below is for kids, by the way.
---
2

Old Sweater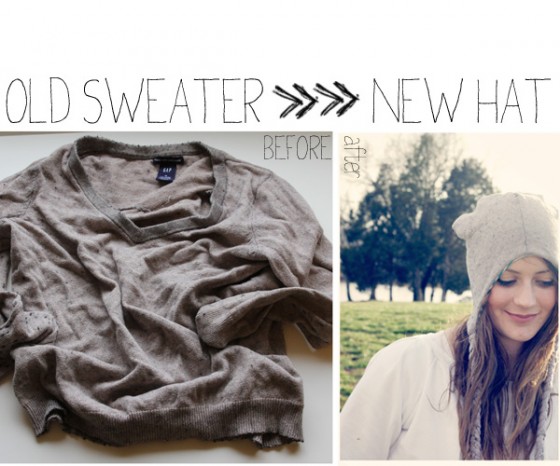 This is a fabulous DIY hat that you can make using an old sweater. I love that this looks cozy and chic but is also very easy to sew. Oh yeah, it's easy on the pockets, too. Check out the fantastic tutorial below to know how to go about this great recycling project.
3

Crystal Fade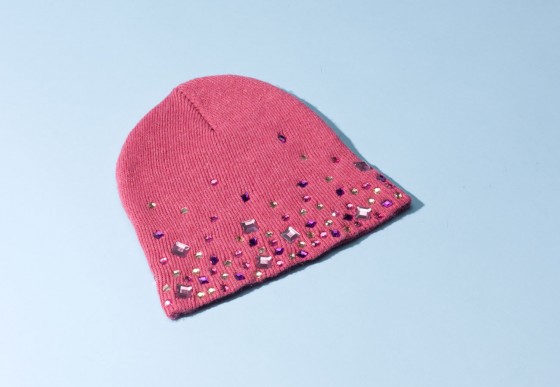 What we have here is a DIY for giving a boring beanie a chic makeover. To try this craft project, you will be needing a knit beanie, flat-back crystals, permanent marker, and a pencil. You might also need some friends; invite them over and have fun with this fab and easy craft idea.
---
4

Reversible Welder's Hat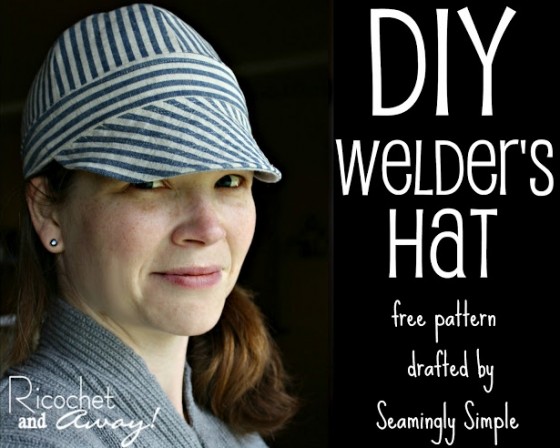 How cute! This has a vintage chic element that I definitely like, even though the name is obviously manly. And judging from the tutorial, this looks like a fun and easy sewing project, too. I shall file this away under "Easy Gifts to Sew."
---
5

Veiled Beanie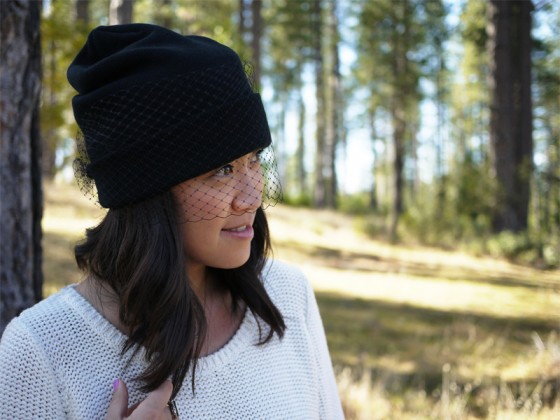 The inspiration for this DIY is brought to us by Jill Sander (see top photo). Even though it is designer-inspired, you will be glad to know that this DIY hat is actually very easy to make. And cheap, too, since you will need only a knit beanie, French veil netting, embroidery thread, needle, and scissors.
---
6

Gatsby Cap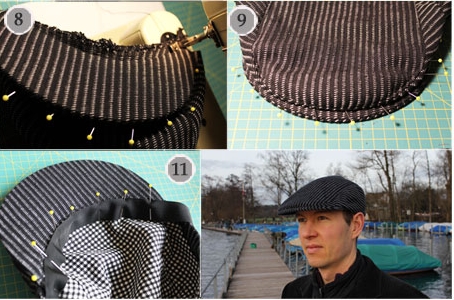 The perfect DIY cap for a dapper gentleman. This one is a little bit complicated but will be worth every pin prick, trust me.
---
7

Embellished Baseball Cap
Here is a wonderful DIY that you can do using your boyfriend's baseball caps. You may have to ask permission first, though. Aside from his old head protector, you will also need rhinestone stickers or studs to complete this fun DIY.
---
8

Fleece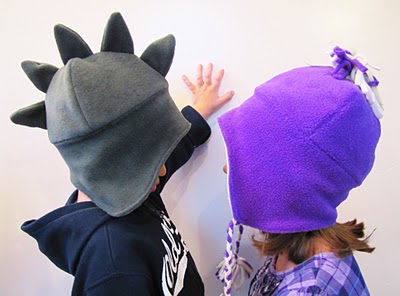 The tutorial after the link shows you a project for making a kiddie winter hat. It looks very easy and fun to do; I bet you can make one in an afternoon.
---
9

Baroque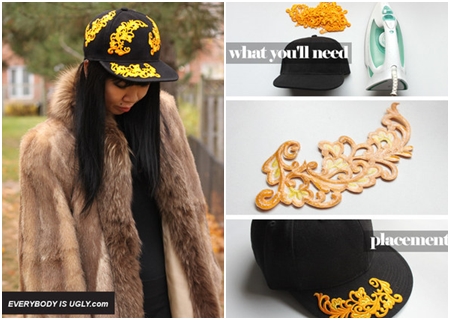 This is probably not everyone's cup of tea but it's certainly unique and full of character. This is a Jeremy Scott x New Era-inspired DIY that you can make using a baseball cap, iron-on applique, and iron.
---
10

Trapper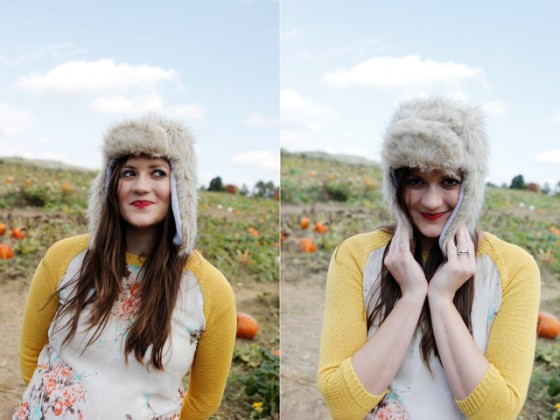 This is another DIY hat by the talented Kate of See Kate Sew. I just had to include this; she has great hat tutorials!
So there you have 10 DIY hats and caps. Hope you find something nice to sew or make from this list. Stay warm!
---
Comments
Popular
Related
Recent