You have probably taken down the Christmas decor in your home but this does not mean that your door should succumb to the cold and barren ambiance of winter. We suggest that you make one of these DIY Winter Wreaths. They're fun, easy, and very affordable to make. In fact, you can simply utilize some of the Christmas wreath materials you used for making a new handmade wreath for winter.
---
1

Felt Garland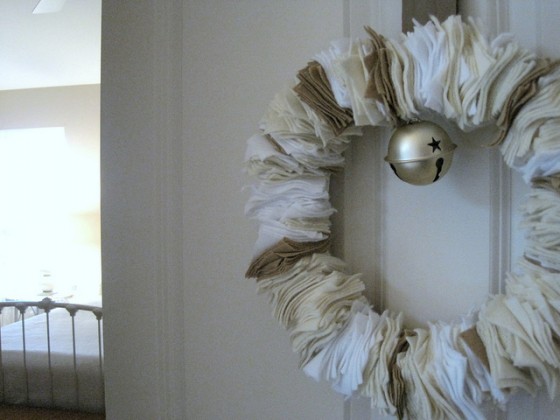 We start with an incredibly easy DIY winter wreath. The only difficult part about this craft project would be the cutting of the felt squares. But if you do that while watching re-runs of your fave TV shows, you'll be golden.
---
2

Feathered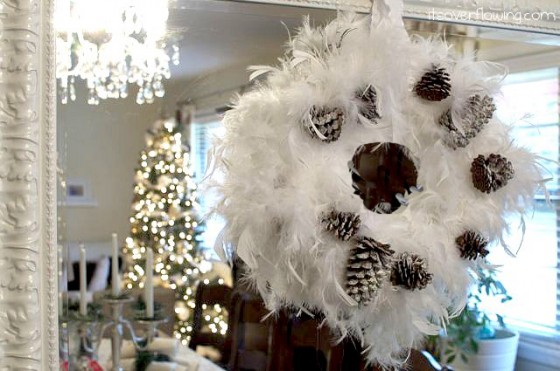 How beautiful! This DIY winter wreath is inspired by a Crate and Barrel product. To make your own, you simply wrap a feather boa around a wreath base and embellish with pine cones. Hang and enjoy. Easy, cheap, and fun, right?
3

Square and Glittery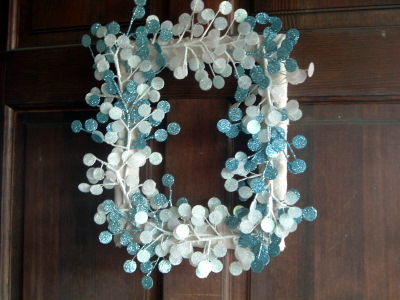 At this time of the year, you are bound to find Christmas decor at the clearance bins of your local mall. Grab glittery leaf types in blues and whites and use them to create this pretty wreath for your door this winter. Other things you will need are a photo frame and a strip of fabric.
---
4

Snowflakes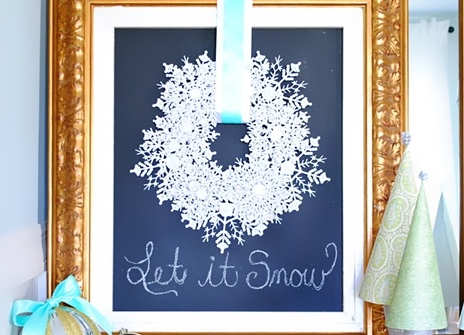 While you're looking for great finds at the clearance bins, you may also want to grab a few of these glittery snowflakes. They make for great materials for a delightful DIY winter wreath. You simply glue gun the snowflakes together, forming a circle, and hang.
---
5

Styrofoam Epsom Salt Balls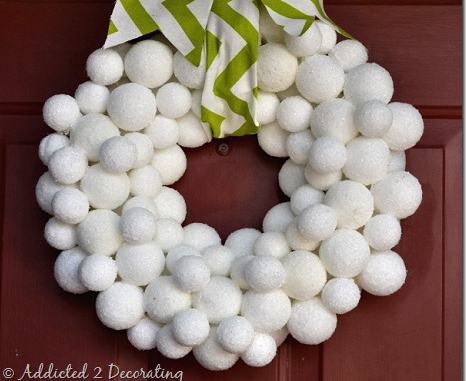 It's not very obvious from the photo but these cute Styrofoam balls forming the wreath are covered in Epsom salt. According to Kristi, this wreath really does "glisten and sparkle." Two words that I cannot get enough of, if you ask me. If you feel the same, head on over to her blog to check her DIY.
---
6

Marshmallow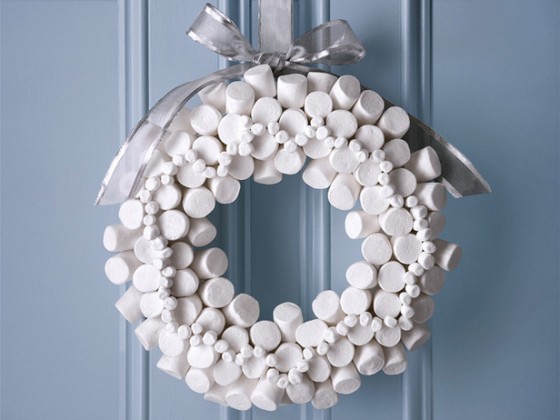 This** DIY winter wreath** could potentially be messy but the tutorial link below has tips that you can keep in mind. If you do decide to make a marshmallow wreath, you will not want to skip the refrigeration part. Just make sure that family members will not take a bite of the wreath while it's hardening.
---
7

Grapevine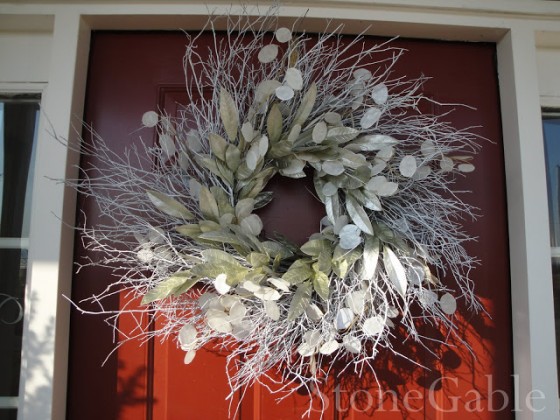 This is another DIY winter wreath that you can make using Christmas decor on clearance. I love the leaf parts of this pretty wreath. The silver color makes this door decor perfect for the cold season, too.
---
8

Glittery Leaves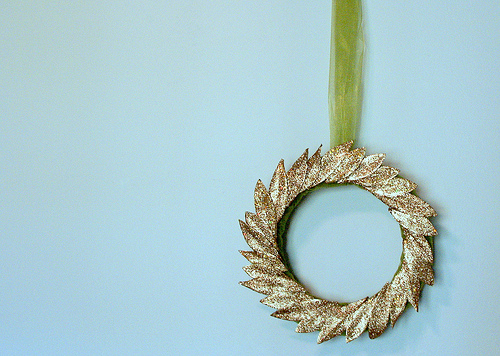 This is utterly gorgeous. This is probably my favorite from this set of winter wreaths. I love that it's very simple to create but also incredibly beautiful.
---
9

Yarn Snowman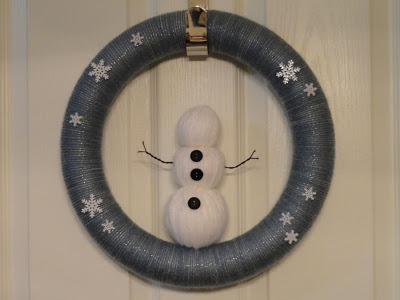 Isn't this the cutest? This is a winter version of the many yarn wreaths that we have featured here on All Women Stalk. For this particular DIY, you will be using yarn to wrap the wreath base and to create the adorable snowman embellishment.
Hope you find something fun to do and create from this list of DIY winter wreaths. Let's get crafting, shall we?
---
Popular
Related
Recent