How are your holiday decor projects coming along? To help you out, we have here a list of beautiful DIY Holiday Wreaths. These DIY holiday wreath ideas range from fairly simple to somewhat advanced. All will give you incredibly gorgeous Christmas wreaths, though, so you might want to consider making at least three of the following. Enjoy!
---
1

Fur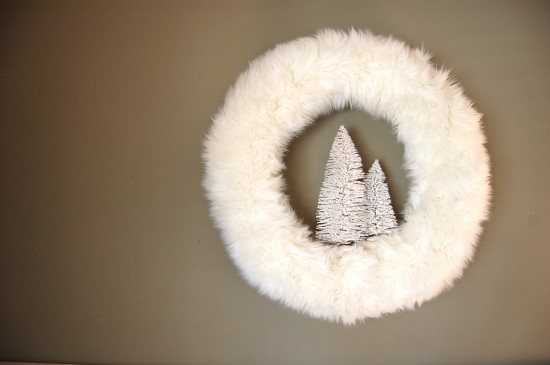 White fur is always a great material for Christmas crafting because it looks like snow. For this particular wreath idea, you will be wrapping a wreath form with fur and then embellishing it any way you want.
2

Construction Paper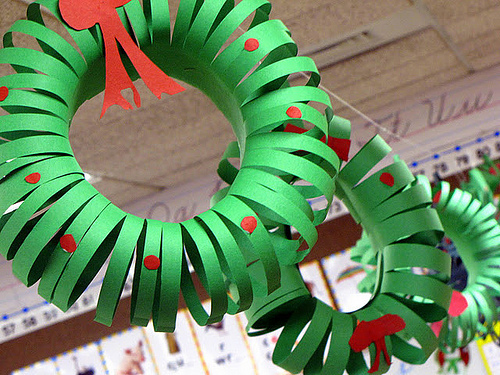 Here is an easy DIY holiday wreath that you can make with your kids. And using cheap materials, too! This green and red one is very Christmas-y but you can also make this in other colors. How about gold and turquoise? Or silver and purple?
---
3

Yarn Balls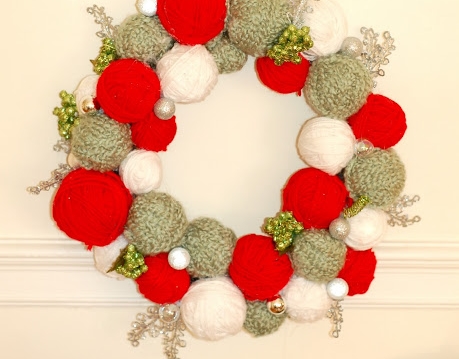 If you work with yarn, this is a great Christmas wreath to make using some of your excess materials. Don't worry, you will not run out of yarn when you make this. You will be using crumpled paper as "base" of your yarn balls.
---
4

Fabric Strips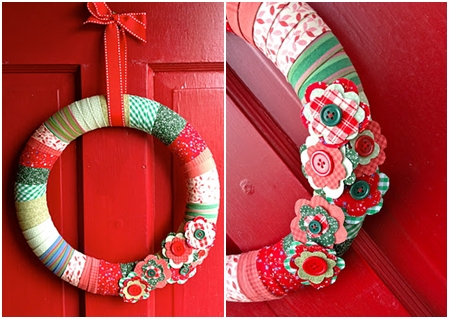 This is a wonderful DIY Christmas wreath project for those who have lots of fabric craps. If most of those scraps are in red and green, you will be able to recreate a mantel or door decor like this quite easily.
---
5

Yarn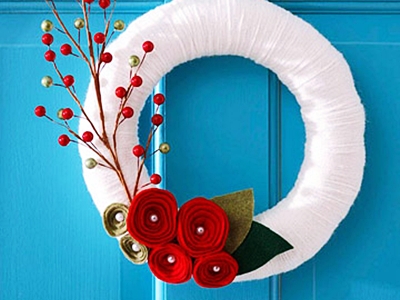 How pretty! The blue door is lovely, too. To make this, you will need a wreath form, worsted yarn in white, felt (for the flowers and leaves), glue gun, faux pearls, and red and green berries. The berries are optional; you can use other Christmas-themed materials to embellish your final wreath.
---
6

Star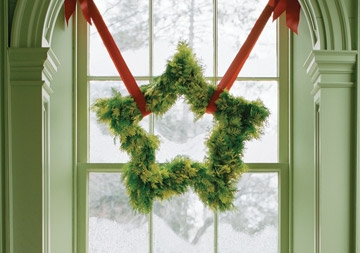 Oh the many things that you can do with a star-shaped wreath base! Martha covered hers with sprigs of golden cedar but you can make yours using other materials.
---
7

Wine Corks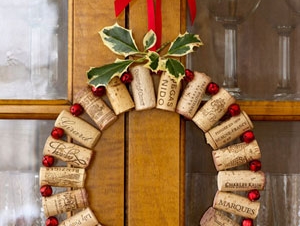 Corks are such fun materials to craft with. To make this creative and unique holiday wreath, you will need about 22 corks, red bells, floral wire, and ribbon. To form the wreath, you will basically connect the corks and bells like you would a beaded bracelet or necklace.
---
8

Popcorn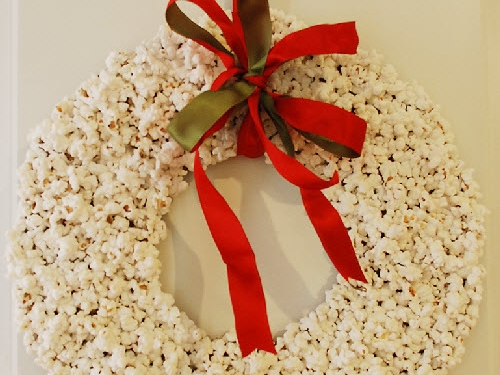 Yep, popcorn can be used to make a cute** DIY holiday wreath**. This one is incredibly easy, too. You cut a cardboard wreath base and glue popcorn to said base. Hang with a ribbon and you're done.
---
9

Twig + Coffee Filter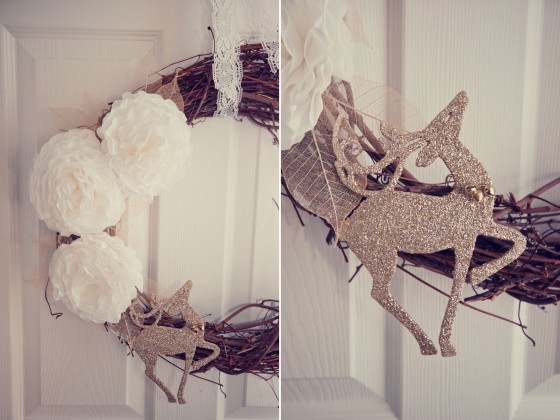 This is one lovely holiday wreath. The thing I love about this is that it can easily be a year-round door decor. Remove the glittery deer and you pretty much got yourself an autumn or spring wreath.
---
10

3D Stars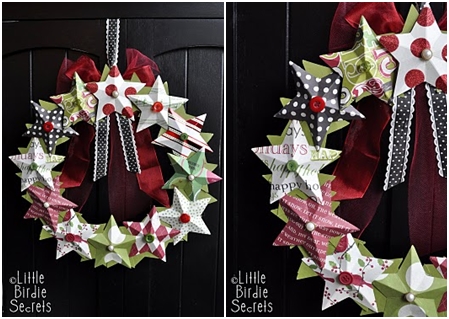 This is a fun DIY Christmas wreath project for those who do a lot of paper crafts. To make this 3D star wreath, you will need holiday-themed paper or cardstock, scoring tool, hot glue gun, wreath form, ribbon, and buttons for embellishment.
---
11

Candy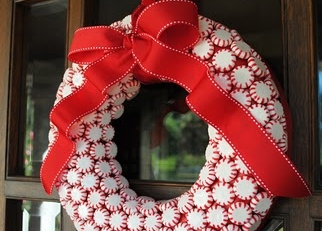 Here we have another food-themed holiday wreath that you can make for Christmas. To make this, you cover a wreath form with ribbon, and then glue Peppermint Starlights onto the base. Hang to your door with more pretty ribbon.
---
12

Bouquet Holders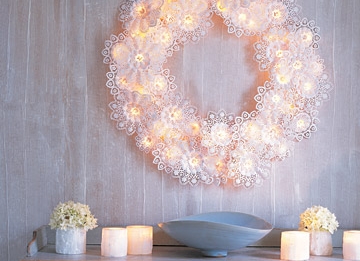 How pretty! This wreath is made of bouquet holders. They look like paper doilies and are perfect for making snow-like holiday decor.
Hope you find plenty of holiday decor inspiration from these DIY Christmas wreaths. Happy crafting!
---
Comments
Popular
Related
Recent