DIY Snow Scenes are miniature cuteness that you simply must make for your home this season. You will love DIY snow scenes because not only are they perfect mantel decor, you can also use them to adorn your tree or even your walls. In fact, if you can find a way to display these DIY winter scenes all year, I say go for it. They're simply too cute to be season-specific.
---
1

Jar Snow Globes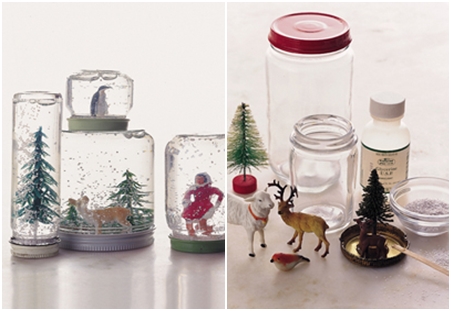 This is one of the popular ways to make DIY winter scenes. This is from Martha Stewart and she tells us one clever way to create darling snow globes. The materials you'll need to make some are synthetic trees, jars, epoxy, distilled water, glitter, and glycerin. Of course, you will also need miniature figures to complete your snow scenes.
2

Vintage-Inspired Bell Jars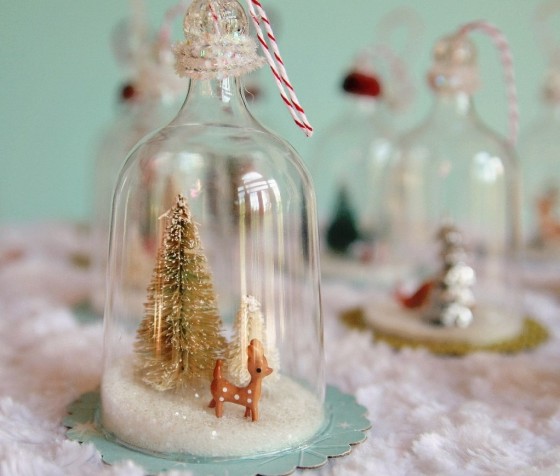 Bell jars are fantastic materials for making miniature winter scenes. Yes, you can use actual bell jars to create your cute mini winter wonderland but if you need to make these scenes to hang to your tree, plastic wine glasses are what you need. For this snow scene idea, you will not be using distilled water and glycerin.
---
3

Wine Glass
From upturned plastic wine glasses used as bell jars, we then check out a craft project that will make use of an actual wine glass. The tutorial below shows you a way to make DIY winter scenes inside mason jars (minus the distilled water and glycerin) but if you scroll all the way down, you will see the adorable wine glass idea.
---
4

Mason Jars - Sideways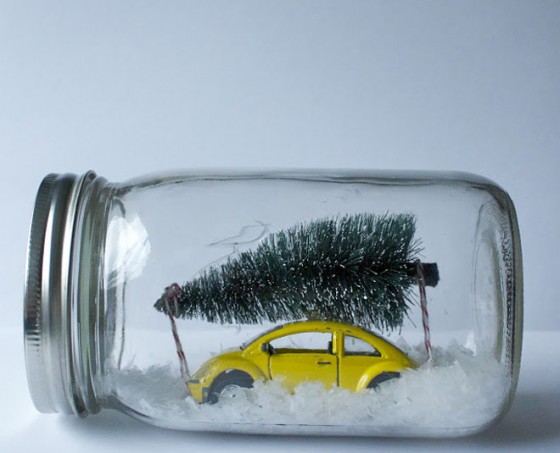 Yep, this is another winter wonderland project that will need Mason jars. If the scenes that you have in mind need bigger areas than the bottom of a Mason jar, displaying the vessels sideways is always a great option.
---
5

Shadowbox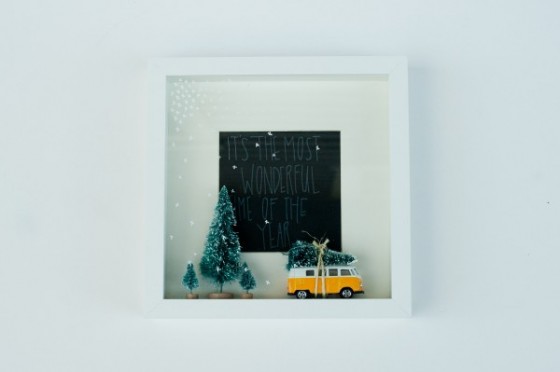 Isn't this the cutest? Not only is the combi bus all sorts of adorable, this craft project is also great because you can modify it according to the season. You can make a garden scene come spring or a lovely beach scene in the summer. The possibilities are endless.
---
6

Gumdrop Pops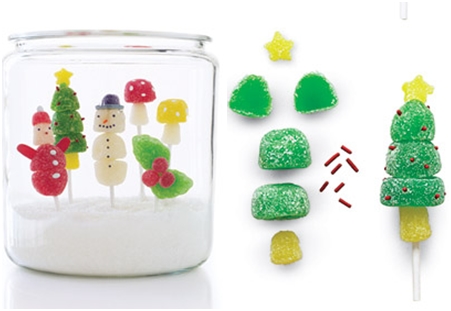 If you want a winter scene as a centerpiece for a holiday party, Martha Stewart has got the perfect project for you. The materials that you will need to make this cute (and yummy!) snow scene centerpiece include a glass jar, sanding sugar, flower frogs, and teeny figurines made of gum drops.
---
7

Felt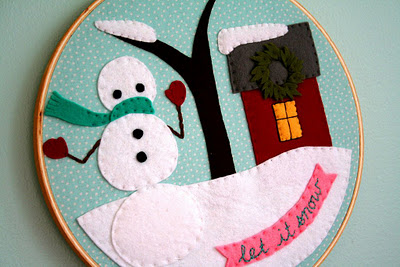 This particular DIY snow scene does not require figurines and fake snow. This will also call for a bit of sewing. Methinks this will be a great project for winding down after a crazy day of shopping for gifts. There is something amazingly therapeutic about hand sewing, yes?
---
8

Ornament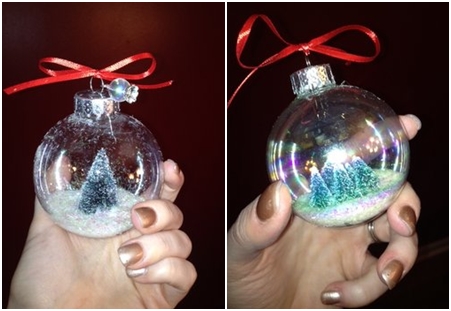 These are adorable, too. You can hang these from your tree but these ornament winter scenes would look extra cute if you fashion a special display area for them. How about hanging a few of these as a garland? Or displaying them on top of the mantel?
I think I have died and gone to kawaii heaven. Aren't these DIY winter scenes the cutest?
---
Popular
Related
Recent