There are many fantastic ways to make DIY Holiday Garlands. We give you here 12 that are fairly simple to do. These DIY holiday garlands are sure to make your windows and mantel look extra festive. You can also use them to hang around your Christmas tree, of course. Hope you find lots of creative inspiration from these DIY holiday garlands!
---
1

Ornaments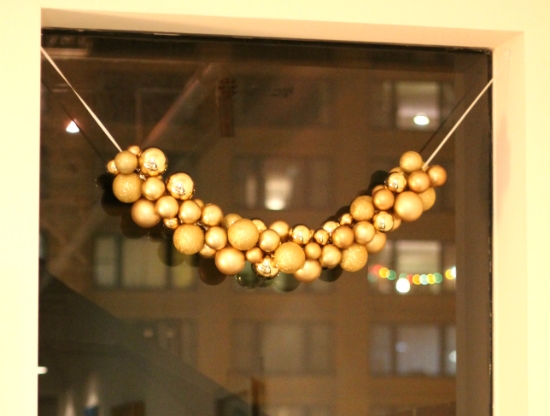 Round ornaments can be used for holiday decorating projects other than for embellishing your tree. Here Natalie shows us how to make garlands using these round ornaments. The result is quite classy.
---
2

Recycled Water Bottle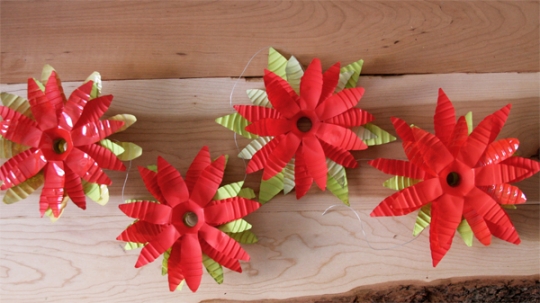 If you happen to loads of empty water bottles, you will want to have a go at this DIY holiday garland. Not only is this a fantastic recycling project, it will also give you a rather beautiful decor for your home.
---
3

Cinnamon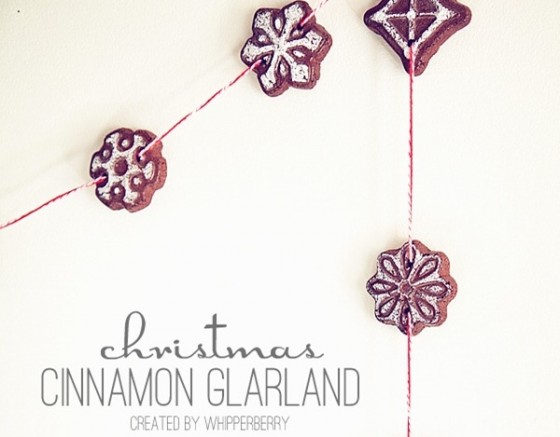 From the blog: The fun thing about this garland is that it's made out of the classic cinnamon and apple sauce mixture that just makes your home smell like heaven. I'm sold! I'll give this one a go if I weren't so challenged in the cooking/baking department.
---
4

Washi Tape + Styrofoam Balls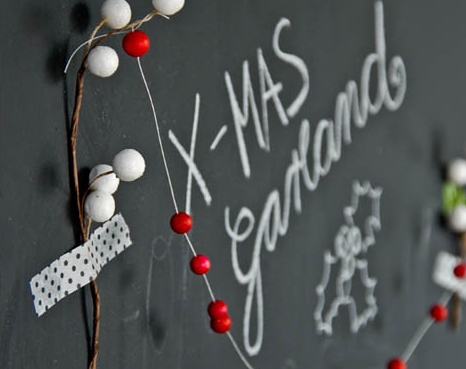 Here is a DIY holiday garland that you can make in less than five minutes. Take Christmas-themed washi tapes, tape around a string and cut into a pennant shape, and pierce styrofoam balls in between. Done and done.
---
5

Felt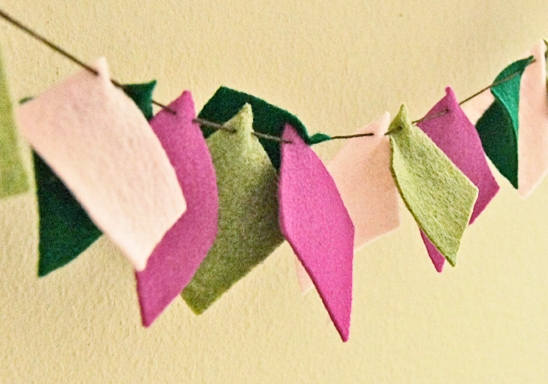 This is another easy craft project for the holidays. Cut square felt shapes, stitch together, and hang. This will look great in Christmas colors but I think black and white will work, too.
---
6

Two-Layer Doily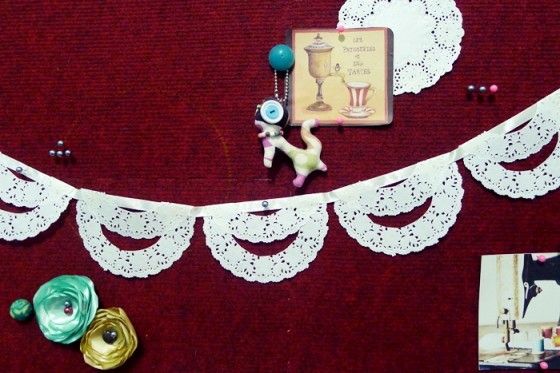 This is a doily garland that I made myself. I used this for a bazaar but you can easily create one for decorating your home this holiday season. And because this is my tutorial, you probably already know that this is an easy DIY project.
---
7

Newspaper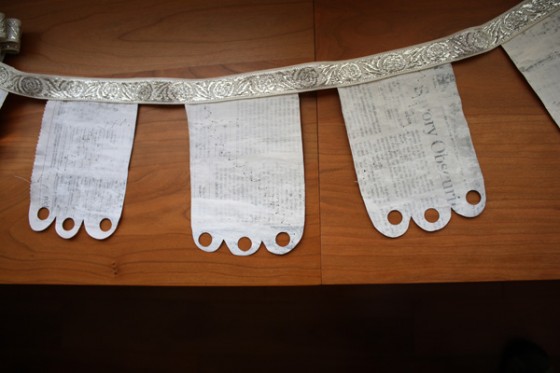 Here we have another recycling holiday project that will give you a darling garland. To make this, you cut newspaper pages into rectangles, paint in white, cut scallop hem, punch circles, and sew to a trim. Hang and enjoy.
---
8

Gumdrop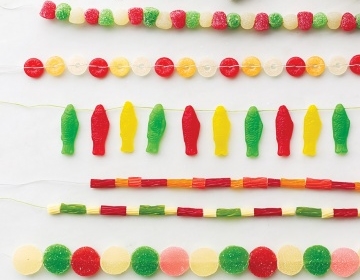 This is a** DIY holiday garland** that your kids can help you make. A warning from Martha when it comes to hanging the garland: Just avoid the fireplace or other heat sources, or the treats might melt.
---
9

Painted Tags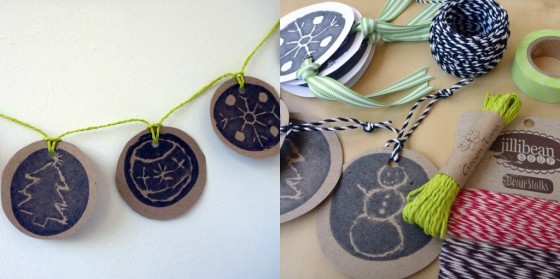 For this holiday craft project, you will be needing the little ones' help as well. Gather them up and use their potato stamping skills. Once you have the printed card stock, cut in circles, and hang as a garland. Easy and fun, yes?
---
10

Doily Snowflake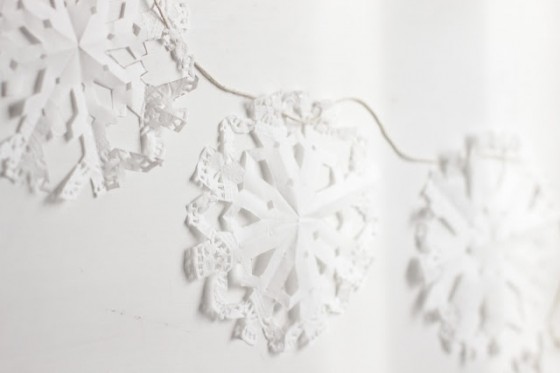 This one is pretty simple, too. Fold doilies and cut into snowflakes. Tie together and hang. Easy and also a perfect home decor for those looking to do an all-white Christmas.
---
11

Puffy Snowflakes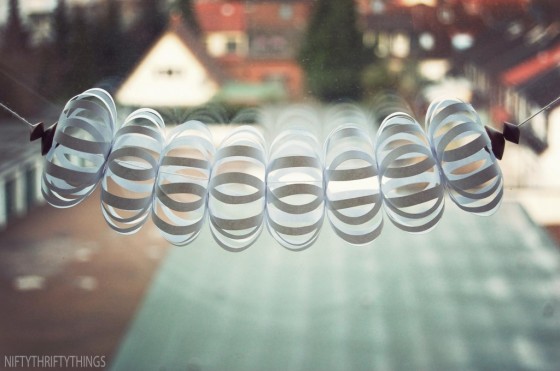 If you're not liking the idea of "flat" snowflakes, you will probably love this puffy version. Isn't it cute? I think this will look extra adorable in gold or silver.
---
12

Paper Trees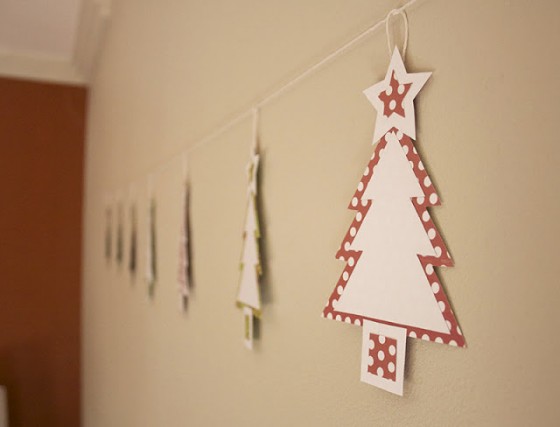 Got lots of pretty printed paper? Use them to make this super adorable DIY Christmas garland. I love that these can be created using fabric scraps, too. Sew the fabric pieces onto the paper trees and hang.
Aren't these DIY holiday garlands adorable? If you happen to have other fabulous ideas for making DIY Christmas garlands, we'd love to hear them. Please share via the comments below.
More
Popular
Recent