I know it's still the 2nd of November but time is very sneaky so you should get started on those DIY Turkey Crafts right away. We are here to help. Most of the D**IY turkey crafts** we have here are for kids, making these projects perfect for teaching the little ones about Thanksgiving. We also have several turkey inspired crafts here that will be great for decorating your home (and your wardrobe!) for the holiday.
---
1

Felt Turkey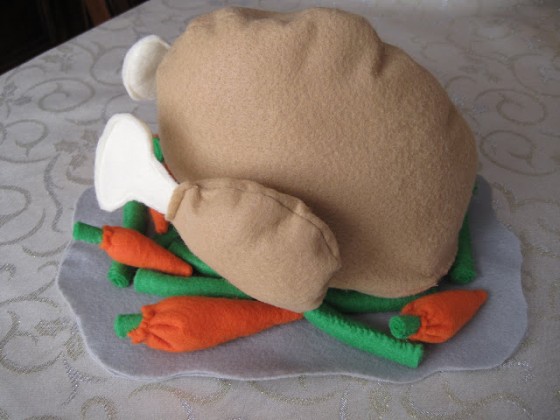 How cute is this DIY turkey toy? If your kids love to play "kitchen" or "restaurant," you can make this felt turkey for them. Playing with it would sure keep them occupied while you prepare for the big Thanksgiving dinner.
---
2

Yarn Centerpiece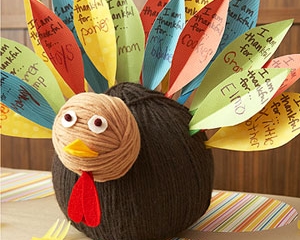 For this particular DIY turkey craft, the kids (or adults) in the family will write what they are thankful for on each feather paper. The turkey itself will be crafted out of Styrofoam balls and yarn. After you assemble everything, you can then use the turkey as a centerpiece.
3

Thankful Styrofoam Ball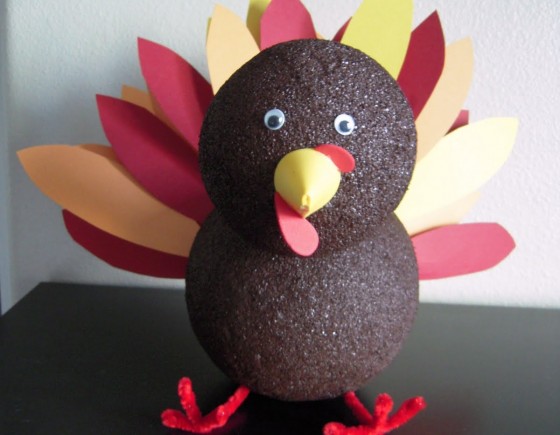 The idea behind this DIY turkey craft project is to be able to list down the things that you're thankful for as well. This is great for teaching kids about gratitude. For the body of the turkey, you will no longer be needing yarn. You will simply paint the Styrofoam balls in brown.
---
4

Turkey Hoops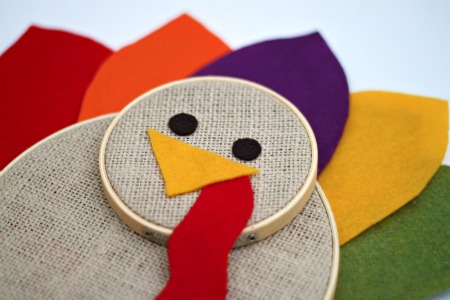 How cute! This is the same DIY turkey craft featured on the top photo of this post. To make this, you will be needing embroidery hoops in two sizes, burlap, felt, glue gun, and scissors. If you don't have burlap, any brown fabric will do.
---
5

Burnt Pin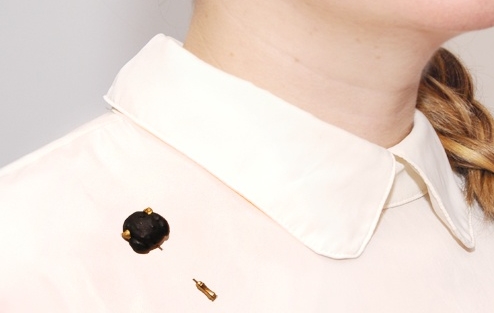 If you look closely, you will notice that the pin above is a teeny turkey. But because it's supposed to be burnt, the color is dark brown. Very cute, right? You will need polymer clay, long-stemmed pin, and gold paint for this fun project.
---
6

Turkey Lantern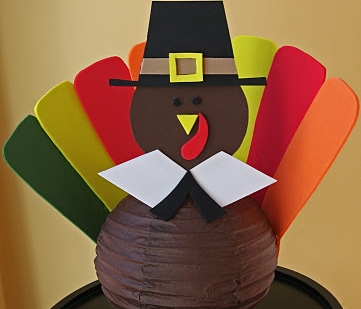 Here is an easy DIY that you and your kids can make come Thanksgiving. The link below doesn't have a proper tutorial but this project is very simple, really. The post has a photo of a template that can help you out. According to Kristin, you simply "cut out the shapes and glue them directly onto the lantern."
---
7

Paper Bag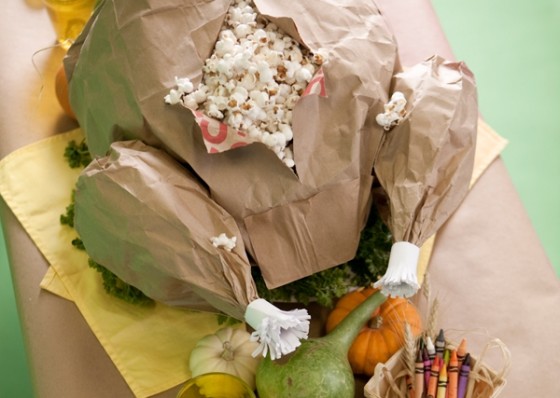 This is my ultimate favorite from this list of** DIY turkey crafts.** Why? Because it's all sorts of clever! And I love popcorn! Not only will this be a fun project for Thanksgiving, you can also do this for any party in your home that could use popcorn. Movie night? Board game night?
---
8

Applique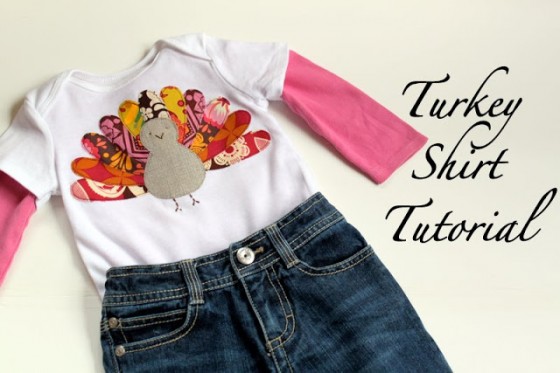 This is one adorable DIY turkey craft project, too. This colorful applique was done on a kid's shirt but there is no one stopping you from applying the method on your own tee.
---
9

Kiddie Necklace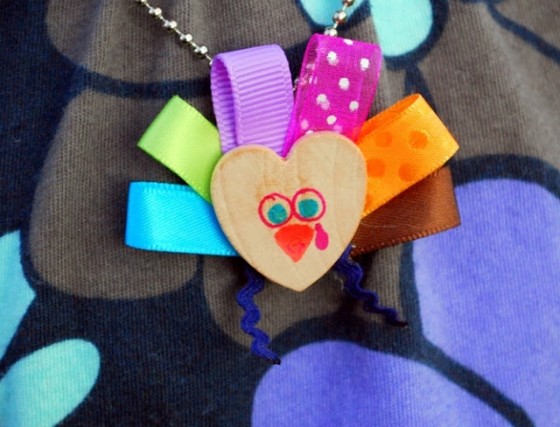 And after you make the tee for your kids, you can fashion this ribbon turkey necklace for the girls. To make this, you simply fold colorful ribbons and glue to the back of a wooden heart. You then draw a turkey face on the wooden heart shape and then hang the pendant from a chain.
---
10

Hand Print Softie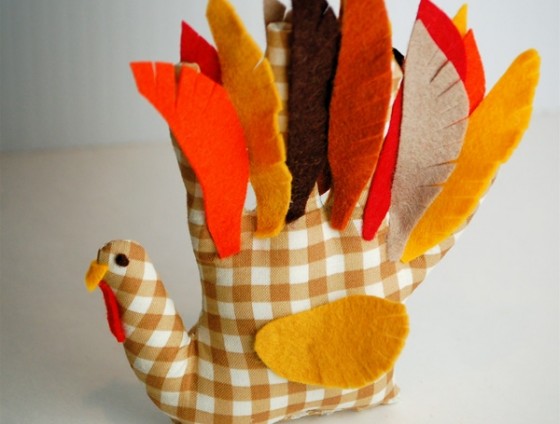 The pattern used for this turkey is a kid's hand print. How, you ask? Check out the fun and clever tutorial below.
Have fun with these DIY turkey crafts! If you can think of other turkey craft projects, please share them with us.
More
---
Popular
Recent