I just lamented over at my blog about the lack of cute cat print stuff in my city so I set about finding Cat-inspired DIY Projects. I actually found a fun way to make cat prints from this list of** feline-themed crafts**. While I prepare for the materials for that particular project, I give you these very adorable cat DIY ideas. Enjoy!
---
1

Black Cat Pillows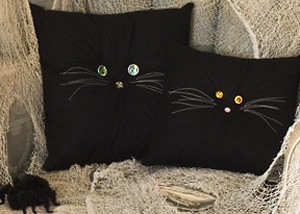 These little fellas make me giggle. They're Halloween decor but they look like they've eaten two buckets worth of candy. To make this, you will need crystal buttons and two strands of floss. This is a simple hand sewing project that will not take more than an hour.
---
2

Cat Skirt

Yes, that is a cat skirt. If you're into wearing clothing that screams ADORABLE, making this** cat DIY** should be part of your to-do list. You will need a black skirt, black felt, buttons (pink and white), and embroidery thread for this project.
---
3

Cat Shirt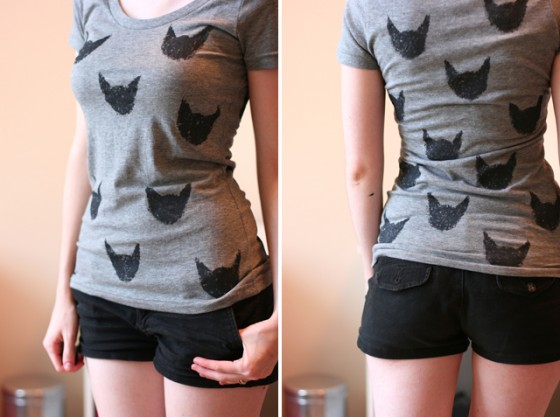 This is the cat DIY idea that I will be copying. Isn't it neat? Materials needed for this craft project are plain shirt, sponge, fabric paint, and paintbrush. You simply cut the sponge to the shape of a cat face, dab paint on it, and print on your shirt. Let dry and style.
---
4

Cat Sweater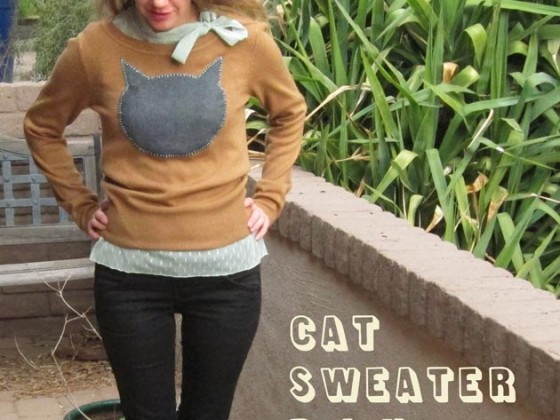 From painting, we go to a cat-inspired DIY that will involve hand sewing. For this project, you will need a plain sweater, felt, fabric glue, and some embroidery floss.
---
5

Sock Cat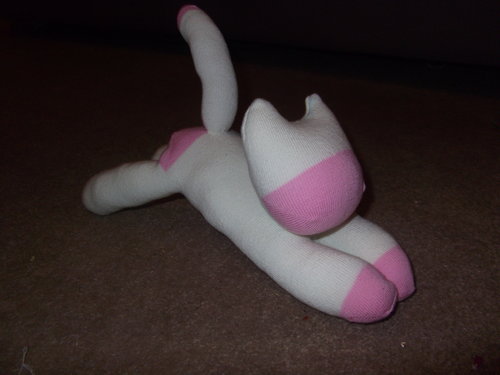 How adorable is this little guy! This is the same pattern used for making the plushie featured on the top photo, by the way. This would be a fantastic gift for a kid or even as a playmate for your furry friend. I know my cats would enjoy a toy like this.
---
6

Cat Knee Pads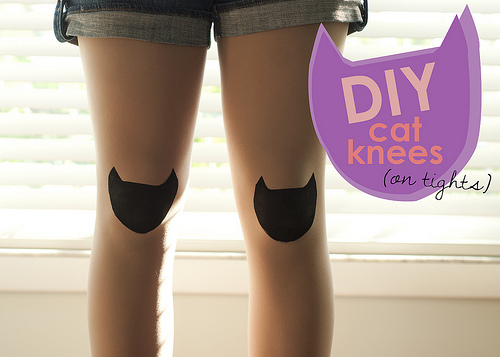 I didn't see this when I made a list of DIY tights. Just as well, though, because this pair is a perfect fit for these cat-themed DIY projects. Very cute, right? I think this will look adorable if painted with white paint.
---
7

Cat Backpack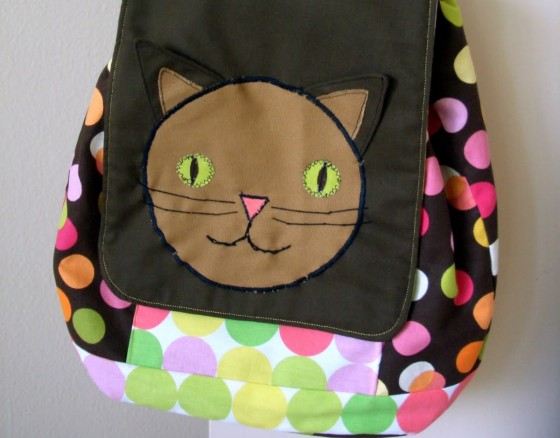 Okay, this is a tad complicated compared to the other cat tutorials here but it's just too cute not to be included. Perhaps when you're feeling quite ambitious and you want a sewing project that is both cute and functional, you will want to look into this backpack tutorial.
---
8

Keyboard Cat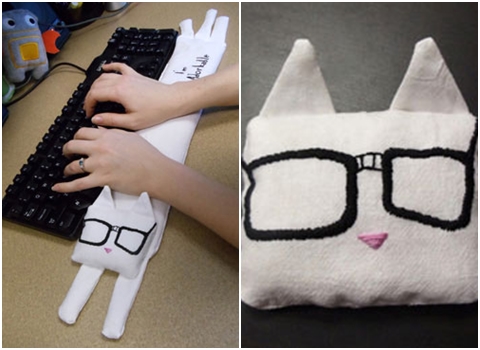 I need this. Even though, sometimes, I have real cats resting right in front of my keyboard. Design variation: use black fabric or even stripe-y orange/gray fabric to mimic a tabby cat.
---
9

Cat Shoulder Bag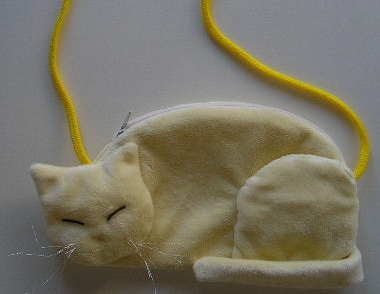 Eeep, how cute! This one is definitely a lot quicker to sew compared to the other cat bag here. This will make for a fantastic gift for a little girl.
---
10

Cat Brooch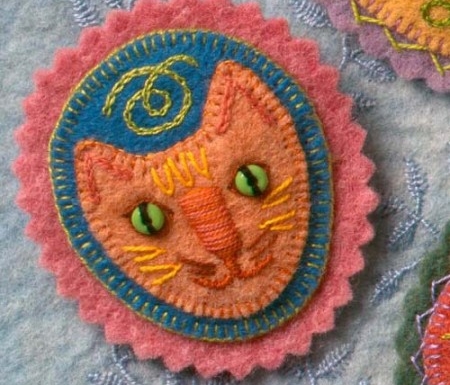 This little fella is all sorts of adorable, too. To make this, you will need felt in different colors, embroidery floss, brooch pin, and buttons.
How delightful are these cat DIYs? If you end up making something from this list, don't forget to thank the crafter or show off your creations here. Happy crafting!
More
Comments
Popular
Recent