DIY Tombstones are fantastic lawn decor for Halloween. No matter the size of your yard, a DIY tombstone here and there will surely add a touch of the creepy to your home. Check out the list below for wonderfully horrific DIY tombstones for your lawn and for other Halloween crafts.
---
1

Character Tombstones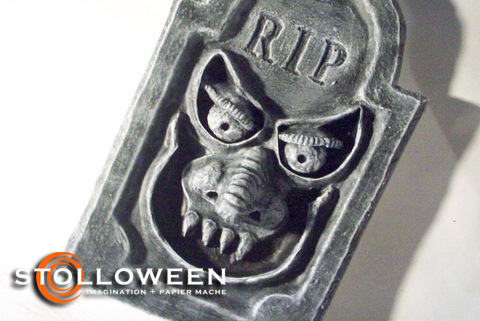 These DIY tombstones are brought to us by an artisan who works with papier mache. Scott knows what he's doing as far as 3d sculptures and all things Halloween lawn decor are concerned. Check out his fantastic tutorial on how to make these character tombstones.
2

Arachne Tombstone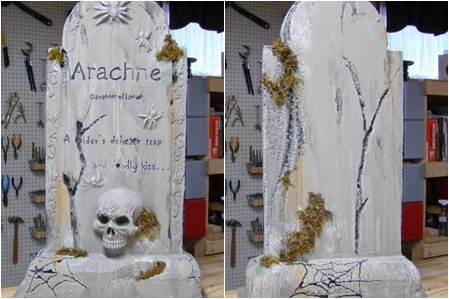 The link below leads to a video tutorial on how to make this spider-themed (eep!) tombstone. The video is fantastic and will give you lots of ideas on how to make this creepy Halloween lawn ornament.
---
3

Scrapbook Tombstone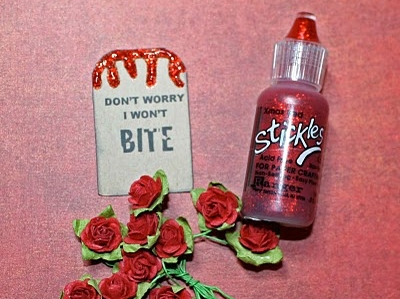 From lawn Halloween decor, we go to a craft project that you can do for your scrapbook. To make these cute paper tombstones, you will need rectangular pieces of paper, a corner puncher, chalk in charcoal, and red Stickles. You will also need your computer to print on the tombstones.
---
4

Yard Cemetery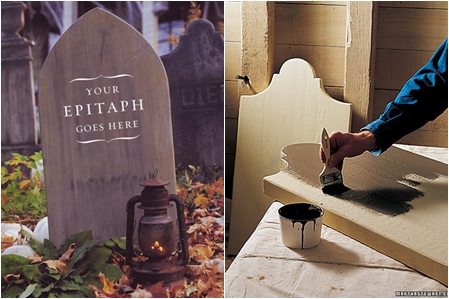 Here we have another tutorial for making tombstones that you can pepper your yard with. The tutorial after the link leads to Martha Stewart and has instructions that are similar to the first and second DIYs I mentioned here. However, Martha shares great tips on "finishing" the tombstones so you might want to check her project out.
---
5

Carved Tombstone
For this particular DIY tombstone, you will also be using styrofoam. To carve the details, you will melt the design you choose using a soldering tool. This idea may take a lot of time but I think it's pretty cool. Take note, though, that you will need to use the soldering tool in a well-ventilated area.
---
6

Tombstone Treats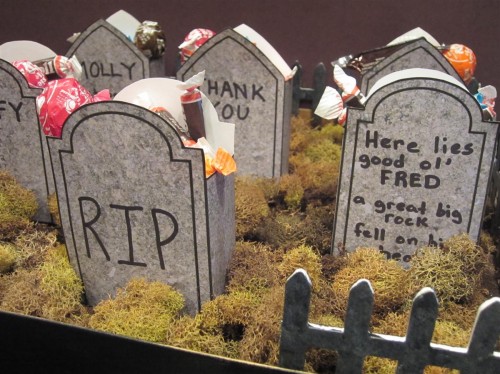 This DIY is for making boxes for treats that you plan to give away during your Halloween party. Not only will you learn how to make the fun tombstones, you will also get lots of inspirations on how to display them. Check out the mossy "graveyard!" Very cool, yes? The tutorial linked below comes with a template so hurry up and check it out.
---
7

Family Plot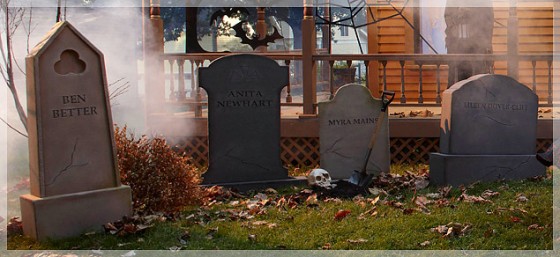 Why stop with one tombstone when you can make several for one whole family? Lowe's here has a DIY using foamboard and some spray paint. They provided step-by-step photos and fantastic tips on names that you can carve on your tombstones, too.
---
8

Skully Tombstones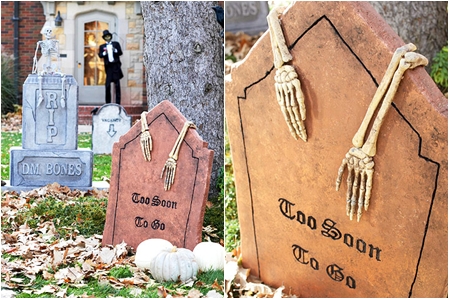 The steps used for making these DIY tombstones are similar to some I have linked to in this post. However, I had to include this BHG DIY here because they give fab tips on adding skeleton details. They have a printable of the tombstones, too.
Hope you find inspiration from these DIY tombstones for Halloween. I know, you may not have enough time to make these this year but there's always next year. Happy crafting!
---
Popular
Related
Recent