COMMENT
Organizing a party for your hippie friend? There are many aspects about the culture that you can use for an out-of-this-world shindig. But if your friend also happens to love the idea of flowers representing love and peace, the following DIY projects is a great start. These are floral DIY ideas that will make your party successful. Enjoy!
1. Floral Crown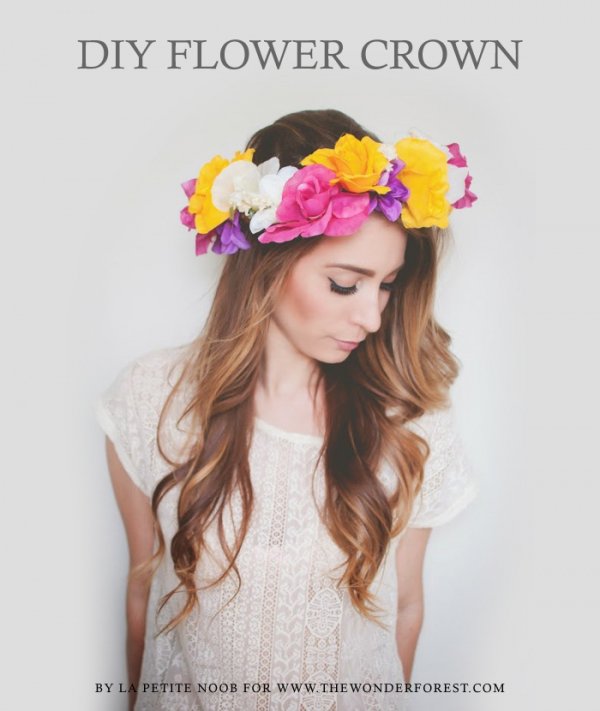 Because you can't have a flower child-themed party without a floral crown. You can make one for whom the party is dedicated or for every invited guest. To make this, you will need faux or silk flowers, thick floral wire, hot glue, and cutters for the wire. You might also need electrical tape to secure the ends of the wires after forming a crown.
2. Floral Chandelier Garland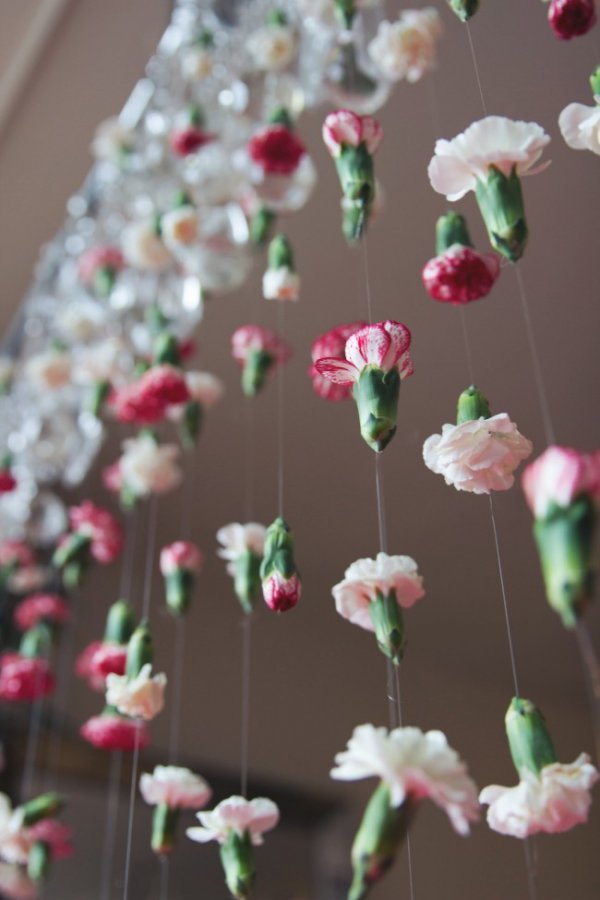 This floral garland is absolutely gorgeous. Unlike the first floral DIY we featured here, this one calls for real flowers. You will also need fishing line, needle, and scissors. Basically, you will thread and knot the flowers and hang them from your chandelier. Easy and beautiful.
3. Flower Fairy Lights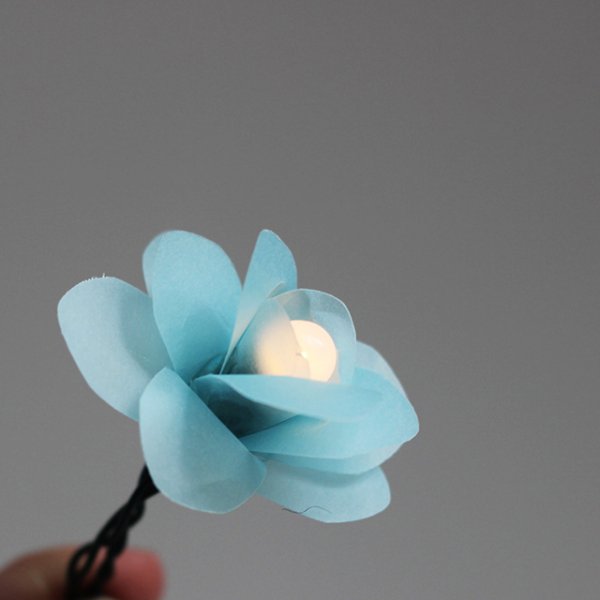 If your flower child party is happening outdoors and at night, this is the perfect floral DIY idea for you. The petals of this flower are made of vellum. You can cut yours individually but using a diecut machine is highly recommended. Another design option is to use vellum of different colors for a more visually arresting design.
4. Floral Balloon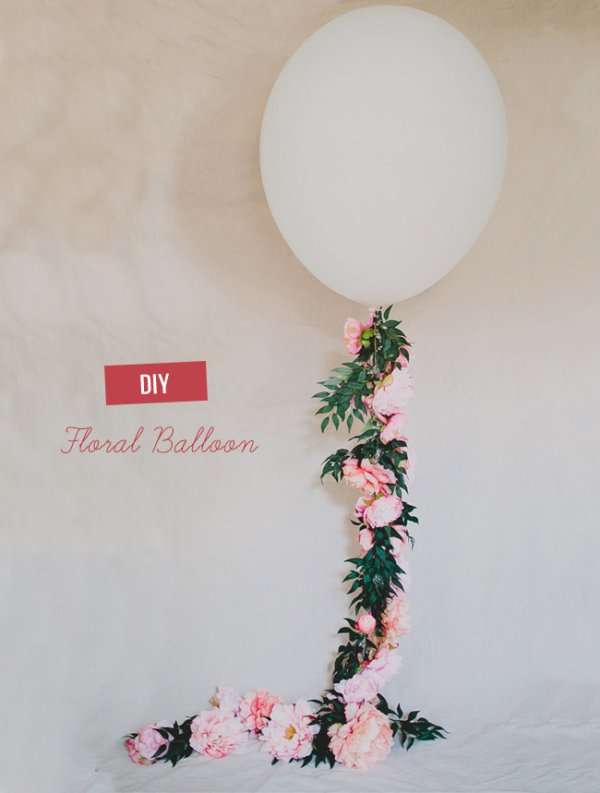 How pretty and whimsical! For this project, you will be using silk flowers and faux leaves. You attach them to the balloon string using floral tape or hot glue. Arrange the flowers and leaves in a way that will give you a lovely balloon tail. Use as prop for your party photo booth.
5. Floral Tea Bags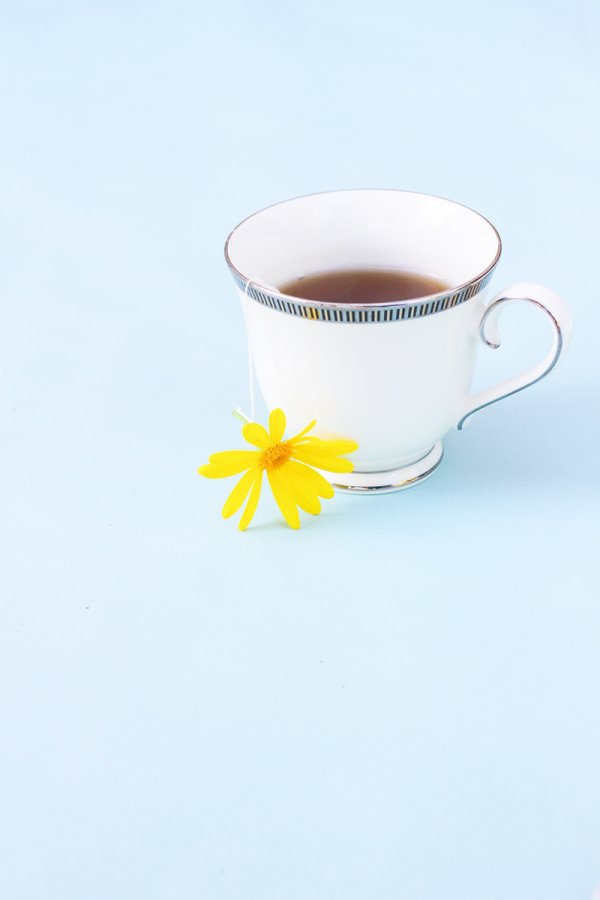 If you are serving tea at your flower child-themed party, we recommend that you do this fun DIY project. You simply remove the tags that came with your teabags and then replace them with small flowers.
6. Floral Cake Topper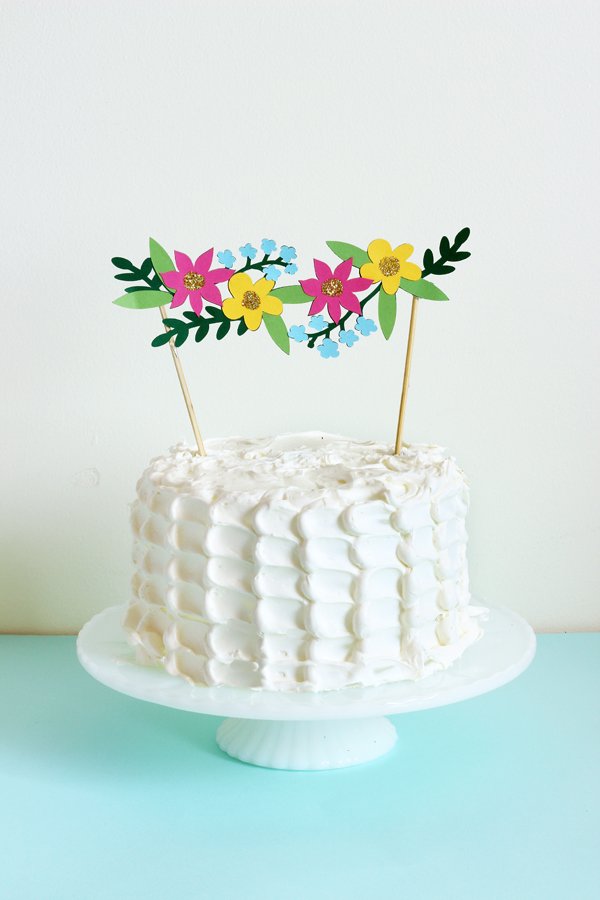 This is one gorgeous floral DIY project. On top of the beauty factor, this craft project is fantastic because there are so many ways to go about it. The tutorial here uses paper flowers cut using a diecut machine. However, you can also make yours with a more 3D look using felt or silk flowers. Of course, real flowers should work, too.
7. Pansy Cupcake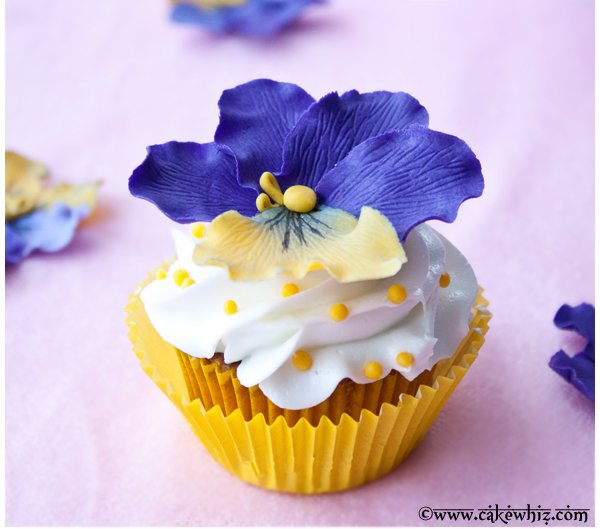 Because what's a flower child-themed party without floral cupcakes, right? This gorgeous pansy cupcake topper is made of gum paste. A leaf veiner is used to make the texture on each petal. For adding details, edible marker and dusts are added to each petal. After assembly, place on top of cupcakes and serve to your guests for dessert. These cupcakes would make for great party favors, too.
8. Floral Bunny Ears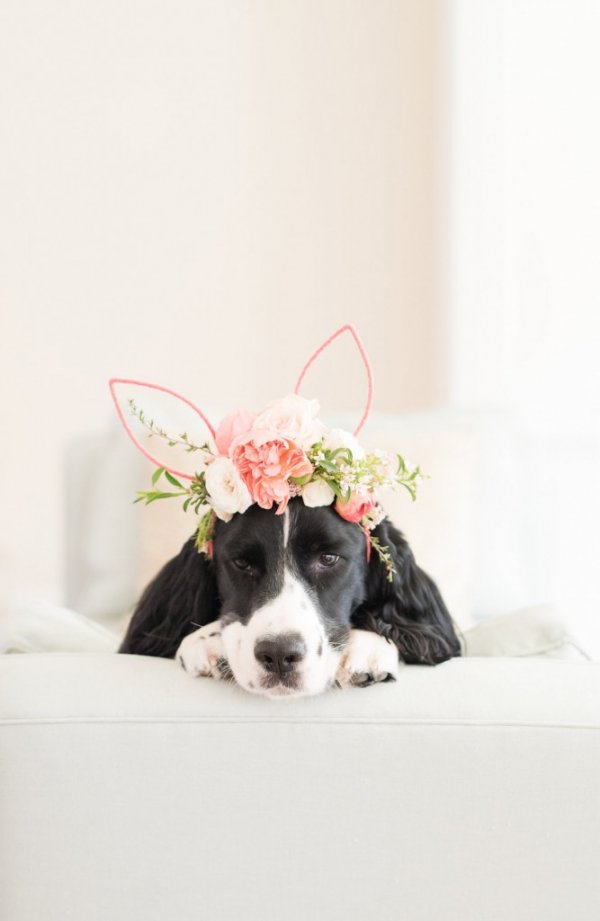 You don't have to put these cute ears on your dog, but they sure do look cute, don't they? This headband is super easy to make and lets you make use of your favorite blooms and colors. Make one for your daughter or your best friend as well as yourself. What fun!
9. Monogram Made out of Blooms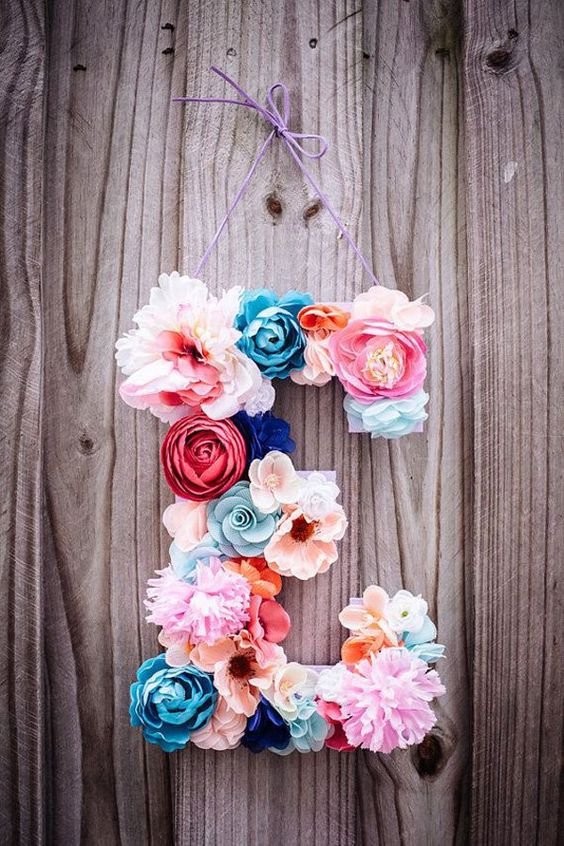 Use fresh blooms and this is a great way to decorate your front door. You could also use it to add color and a pretty scent to any room in your house. Choose your favorite flowers and switch them out all the time. You can find the letter background at any craft shop.
10. Floral Bath Salts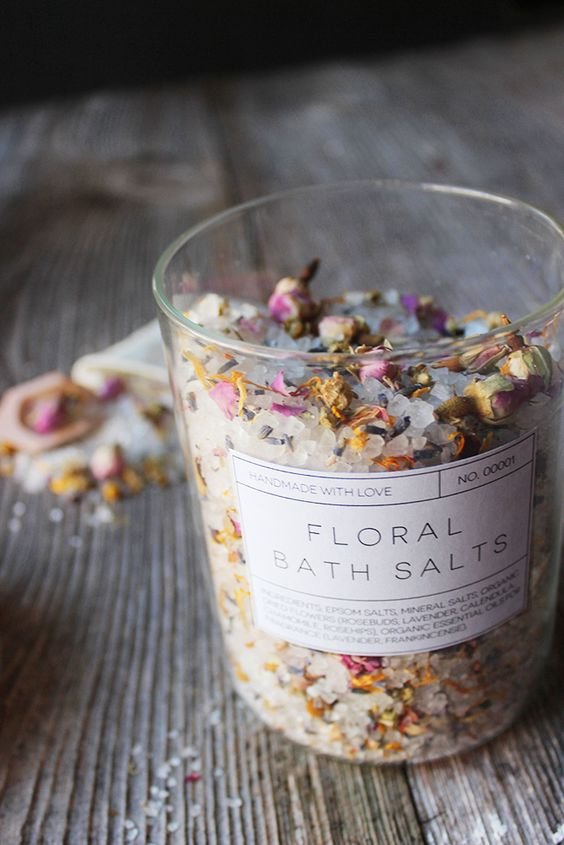 These bath salts make use of dried flower petals so you know they are going to smell great. It's really easy to make this little concoction and it makes wonderful gifts. Of course, you'll want to keep some of them for yourself too. Here's to a great night of relaxation.
Take note, you can also tackle these floral DIY projects even if you are not organizing a party. Really, you don't need any excuse to make or craft with flowers.
Explore more ...