Bunnies shouldn't be the only stars of your "Welcome Spring" party, so we are giving you here some of the cutest Easter chick crafts. Apart from the cuteness factor, these handmade Easter chick crafts are also wonderfully easy to make. Whether you're planning a party for Easter or you think you might want to host a farm-themed shindig in the future, the following DIY ideas are sure to give you lots of inspiration. Enjoy!
Table of contents:
1

Easter Chick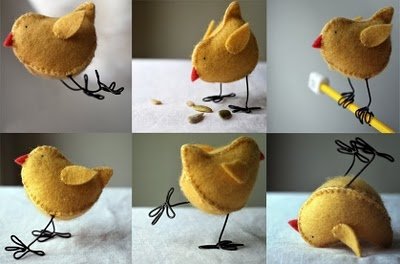 So many handmade Easter chick crafts are adorable. Seriously, how cute are these Easter chicks? The best part about this project is the addition of posable legs. They are sure to give you endless hours of fun, even after your Easter party. If there are going to be kids at the party, though, we suggest skipping the addition of wire legs.
Tutorial Source: myrtleandeunice.com
2

Chick Beanbags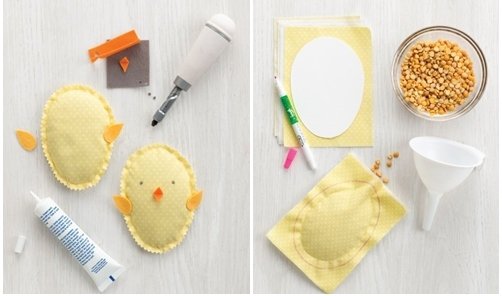 Here is another Easter chick idea from the queen of DIY, Martha Stewart. If you happen to have lots of yellow scrap fabric, this is the perfect project for you. Of course, you can also use yellow felt instead of cotton. For the filling, you will need yellow split peas.
Tutorial Source: marthastewart.com
3

Easter Chick Garland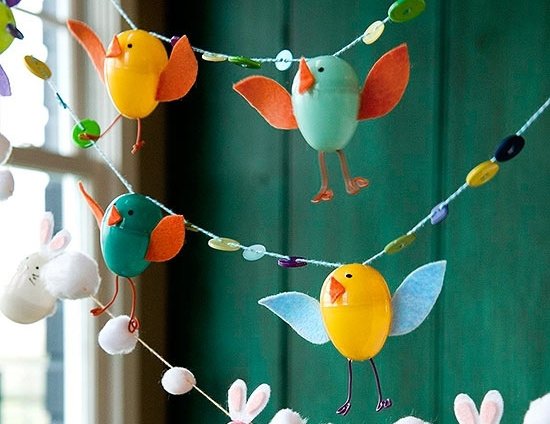 Look at those chicks! They look like they're flying, don't they? You will need plastic eggs for this project. Draw eyes on them and add beaks and wings using felt. For the legs, you will need wire. Hang them from a string, add buttons and other cute embellishments, and you're done.
Tutorial Source: bhg.com
4

Garland Easter Chick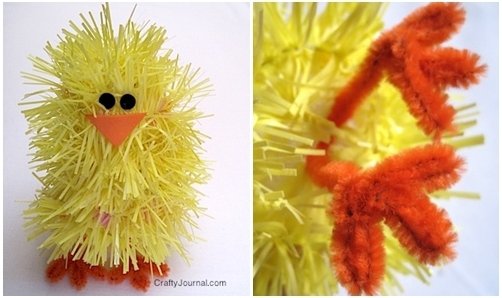 This sounds similar to the previous DIY but it's not. This little cutie is a chick made of garland. He is not a garland that you can hang. On top of the garland, you will need Styrofoam balls, orange pipe cleaner, glue, and a toothpick for this project. For the face details, you will need felt in orange and black.
Tutorial Source: craftyjournal.com
5

Chick Fabric Silhouettes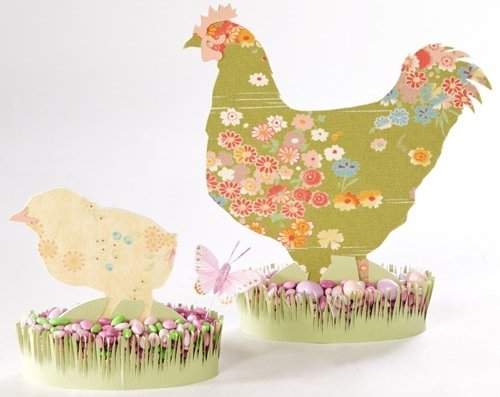 These will look great as table centerpieces. While the tutorial involves gluing fabric to the mat board silhouettes, there is an easier way to go about it. You can skip using the fabric and opt for double-sided scrapbook board instead. You may want to follow the link below for the templates. There is a bunny template, too, to complete your silhouette décor.
Tutorial Source: marthastewart.com
6

Egg Carton Chicks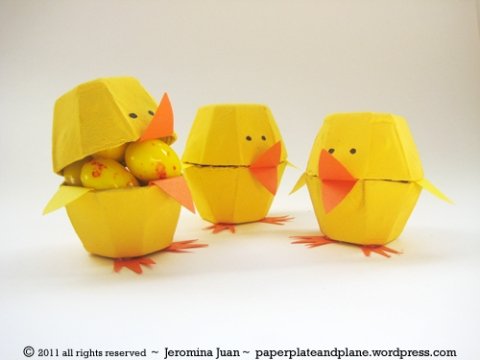 There is something quite poetic about recycling egg cartons to make Easter chicks. These are easy to make. You cut two "cups" from the egg carton and connect one side with paper acting as hinge. Paint in yellow, add beaks and legs, and draw the cute eyes. The beaks and legs can be made of card stock or felt.
Tutorial Source: paperplateandplane.wordpress.com
7

Braided Easter Chick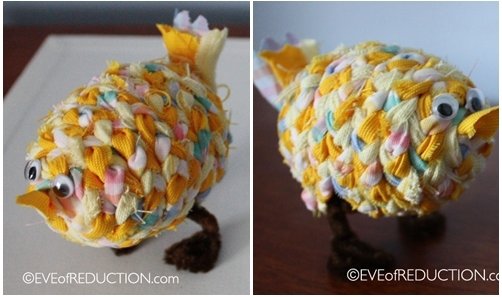 This handmade Easter chick is super cute, too. To make your version, you will need a plastic egg, fabric strips (in yellow and white), a pipe cleaner, hot glue, and craft eyes. Before you begin assembly, you will want to braid the fabric strips first. Once finished, wrap it around your plastic egg. Add face details using hot glue.
Tutorial Source: eveofreduction.com
I bet you're ready to prepare for your Easter party now. Which of these DIY Easter chick craft projects grabbed your attention? Don't forget to tell us if you've made anything from these lovely ideas. And if you have other suggestions, we're all ears, too.
Please rate this article