If a loved one's birthday is coming up and you're feeling extra crafty, how about making one of those DIY gift jars for them? You can make them as simple or complex as you'd like, and each and every one has the potential to be completely stunning. Make up some adorable labels, channel your inner crafty chick and make some DIY gift jars!
---
1

Pamper Jar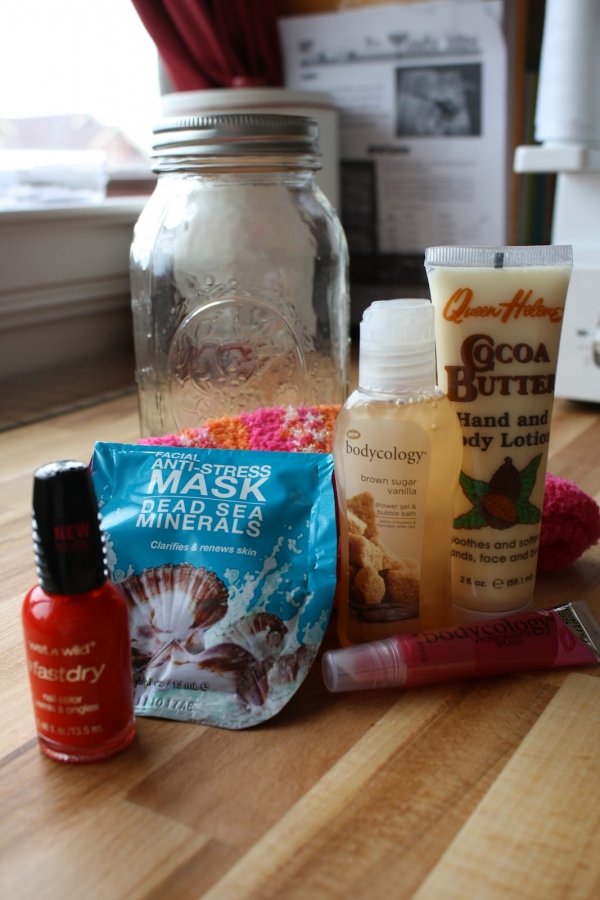 If you've got a girlfriend who's down in the dumps, or perhaps someone you love is a mother-to-be, then this is definitely one of the DIY gift jars perfect for them. Just get a large jar and fill it with all kinds of pamper-worthy items - nail polish, nail files, hand cream and makeup. They'll love taking some time out for themselves!
---
2

New Baby Jar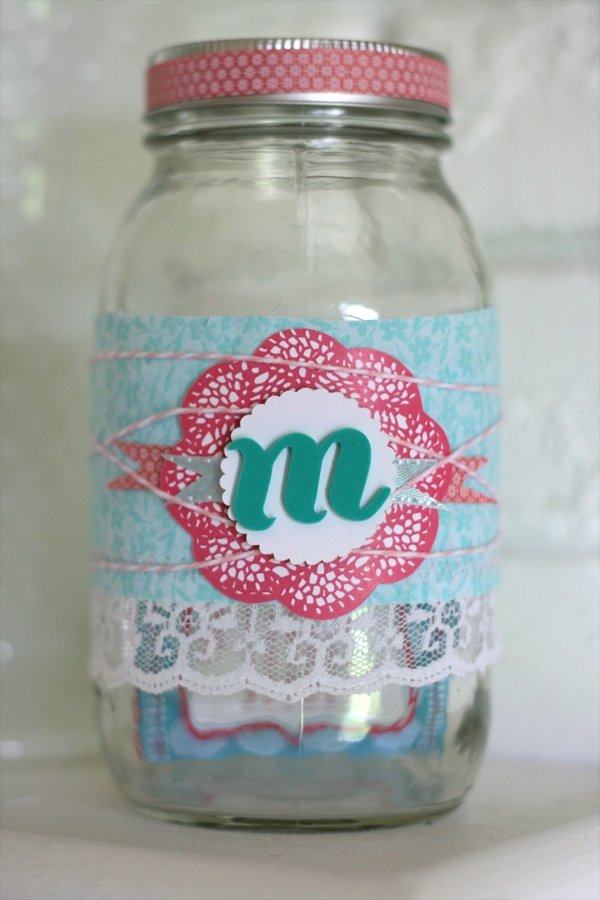 A cute jar stuffed with bibs, a pacifier and an adorable tiny singlet is the perfect gift for someone in your life that has just had a new baby. It shows you've put time into the gift and it's full of practical things they can use regularly.
---
3

Cookie Jar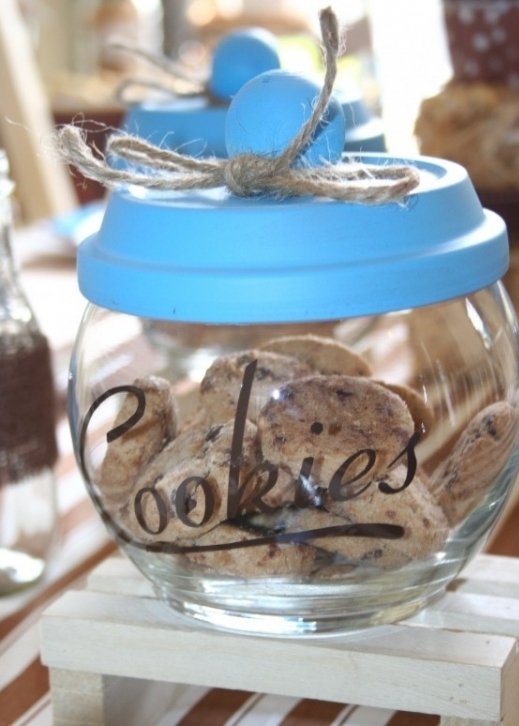 Filling a jar with ingredients for a delicious batch of cookies will create a gift that will satisfy anyone's sweet tooth. Whether it's choc-chip or raisin and oatmeal cookies, just add a label of instructions telling them what to add and how long to cook them for and you've got the sweetest present ever!
---
4

Date Night Jar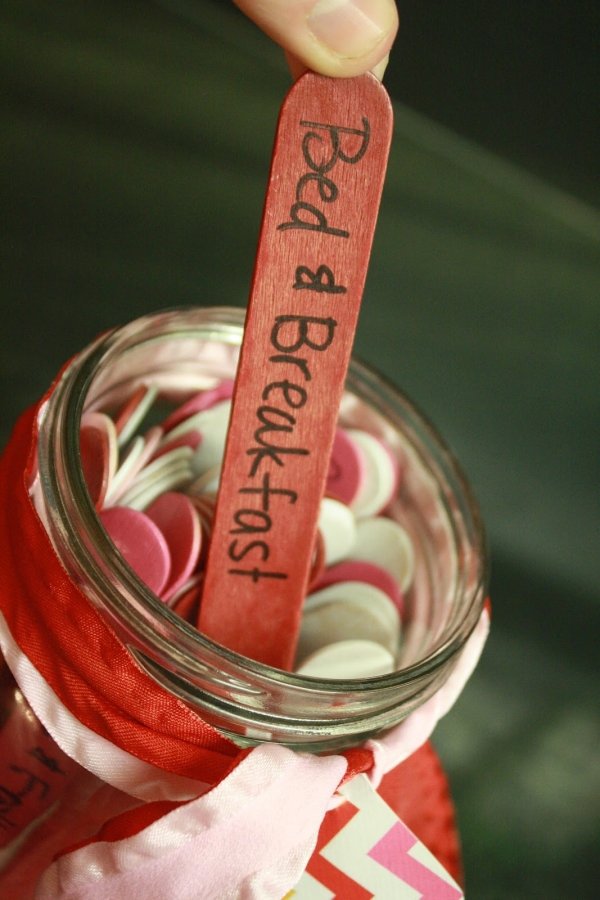 I gave my boyfriend a jar of date night ideas for Valentine's Day this year and it was a huge hit! Write your date ideas on paddle pop sticks and put them in a jar sealed with a ribbon and pull them out when you both have a night free for a random, wonderful date.
---
5

Terrarium Jar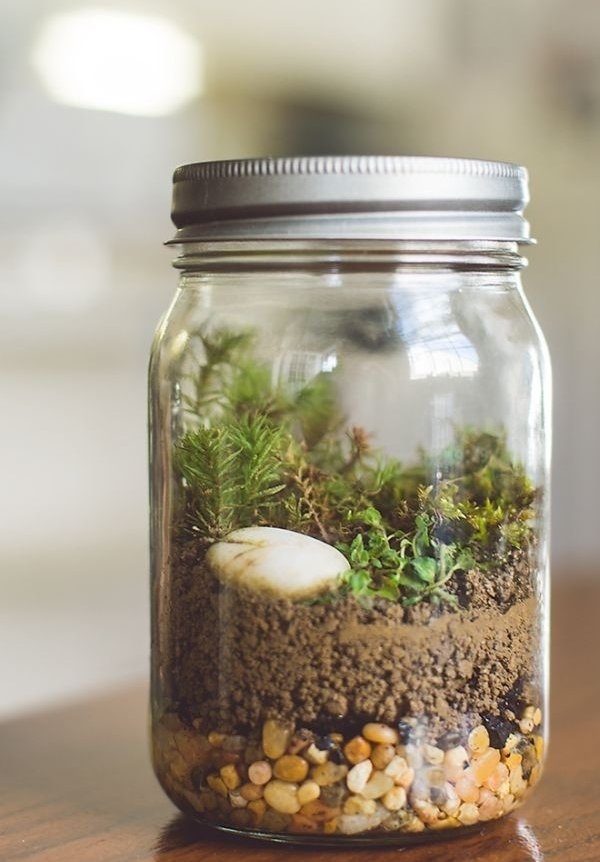 Terrariums are the latest 'big thing' and I am definitely not complaining - they're so lovely! Just follow steps as though you were making a regular terrarium, just in a jar! This gift makes the perfect accompaniment to any household, so it works perfectly as a sweet housewarming gift.
---
6

Inspiration Jar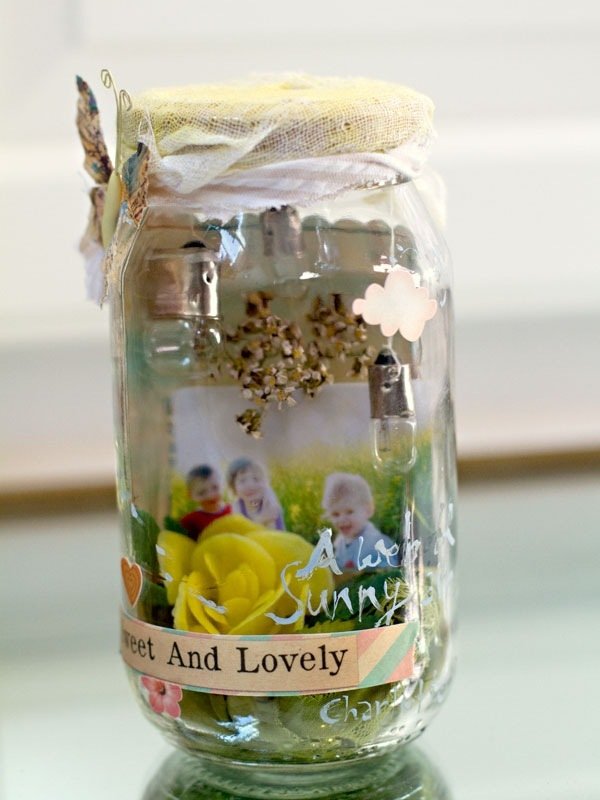 Write inspirational messages and quotes on small pieces of paper and place them in your jar. When the jar is full, give the jar to someone in your life who needs a little bit of inspiration - I have no doubt they will appreciate it more than you know.
7

Message Jar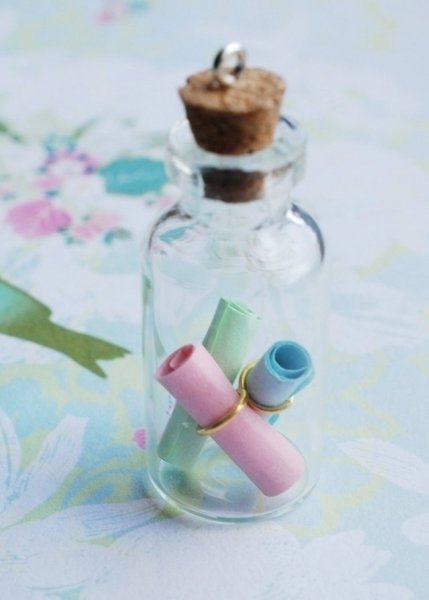 If you have a friend or loved one who is going away, whether it be forever or just for a holiday, they will definitely appreciate a message jar. Just write them a lovely long letter telling them what they mean to you, place it in the jar and wrap a beautiful ribbon around the lid. Perfect!
---
8

Sewing Jar
Are you friends with a crafty person looking for a new hobby? How about making them a sewing jar? Just fill a jar with spools of thread, needles, zippers and pins - everything they need to start on a new sewing journey. You could also include a cute, simple pattern to make it extra great!
---
9

Candle Jar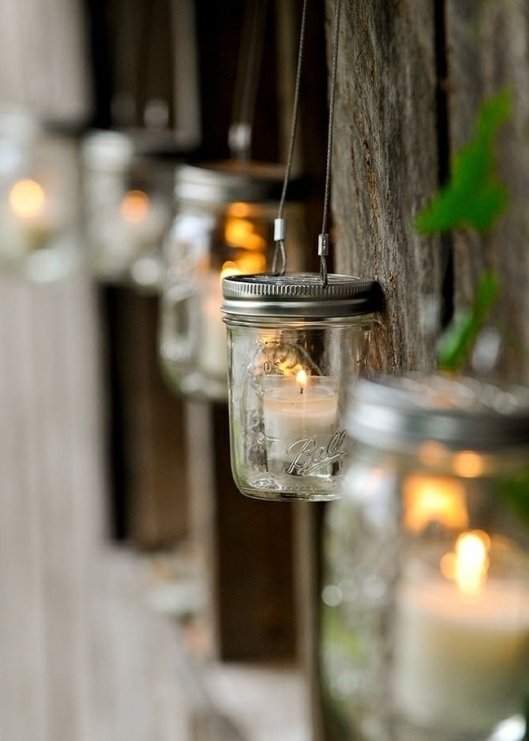 If your local craft shop has candle wax and wicks, a candle jar might be the perfect gift! Just melt down the wax according to the packet instructions and add any essential oils you like, then pour into your jar, with the wick, for a delicious-smelling, gorgeous gift.
Jars are not only super-adorable, but they're so convenient for a huge range of reasons - including putting gifts in them! Gift jars are a great way to make personalised, beautiful gifts that look amazing. Have you made gifts in a jar before? What did you make?
---
Comments
Popular
Related
Recent