Spring is here and so is Easter, along with all those fantastic Easter egg projects. For some reason, spring and Christmas are my favorite times to do DIY projects. Easter eggs are a great way to work those creative juices, but it is always sad when you have to throw all that hard work away. Thankfully, there are some great Easter egg projects that don't use real eggs, that means we can keep them around for years to come.
---
1

Game of Thrones Easter Egg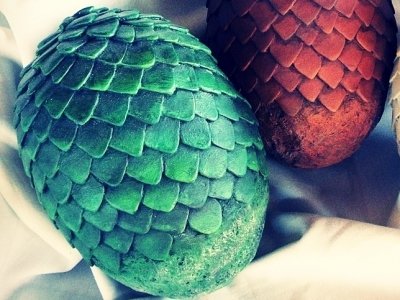 penandkeyboard.com
This is, by far, my favorite Easter egg project ever. Who does not like Game of Thrones, right? Now, you can have your own GoT dragon egg for Easter. I made these last year for friends and family who like the books/show. It was a massive hit. The best thing about these is that you make them with metal so they have the weight of dragon eggs as well. Seriously the coolest. DIY. ever.
---
2

Terrarium Easter Egg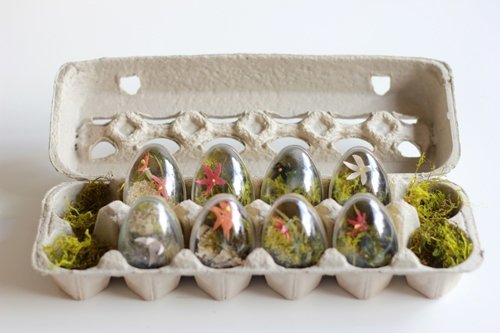 thehousethatlarsbuilt.com
Not so into big metal Easter eggs? Maybe this terrarium is more your style. These terrariums hold real moss and plants and can be used as favors, party decor, or just plain cool things to have around. Personally, I love the idea of using these to hold down place cards at a big Easter party!
---
3

Silk-Dyed Eggs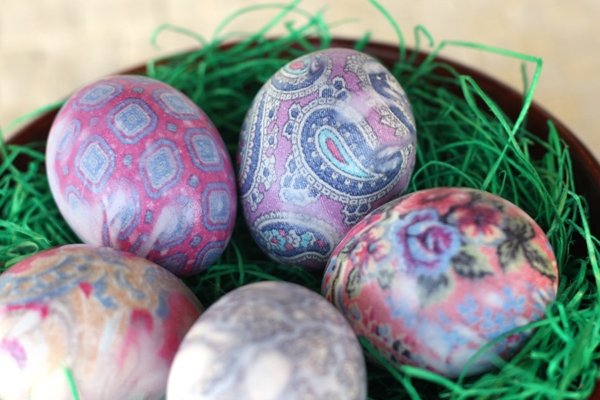 countryliving.com
These Easter eggs top the charts when it comes to classy sophistication. Anyone can dye an egg, but only a few will actually wrap theirs in silk. Unfortunately, these are made with real eggs, so all your hard work will need to be tossed in a week or two. But, isn't the experience of silk-dying something for a holiday worth enough? If I made these, people would be hearing about it for the next decade.
---
4

Papier-Mache Easter Eggs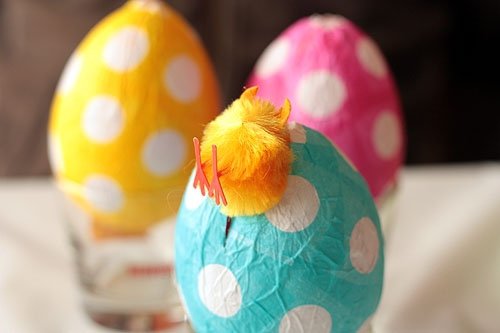 marthastewart.com
Leave it to Martha Stewart to come up with this fun, easy, and gorgeous Easter egg DIY. These are sure to last for years to come and look so gorgeous, you could keep them out the whole year long. I love the gold coloring of these, but also like the idea of painting them different colors to match whatever Easter palette you are going for. Also, my inner five-year-old is freaking out about doing papier-mache again!
---
5

Faux Robin's Eggs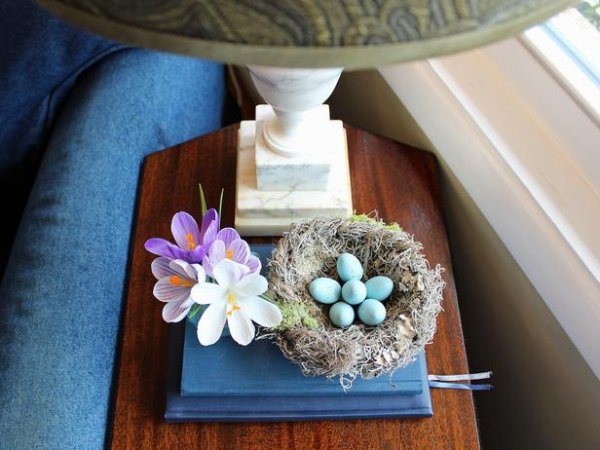 thevspotblog.com
These are so country gorgeous I simply cannot get over it. Placing these in a vase is the cutest Easter idea ever. It doesn't hurt that robin's egg blue is one of those super popular colors right now. Yes, I will be making these, and yes, there is a good chance they will be out long past Easter.
---
6

Glitter Eggs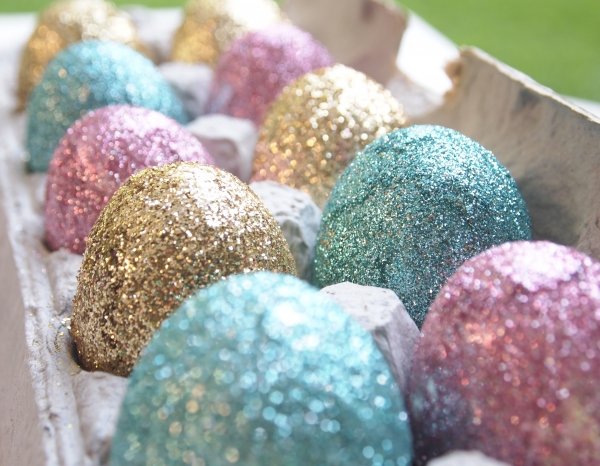 marthastewart.com
Six-year-old girls everywhere, rejoice. We have an Easter DIY that is all about the glitter! For real, this is the best project ever for all those adorable glitter-loving girls you know. I will admit, I am a pretty big fan of this Martha Stewart gem as well. I have also seen this done with sprinkles, yum!
---
7

Thin Tape Easter Egg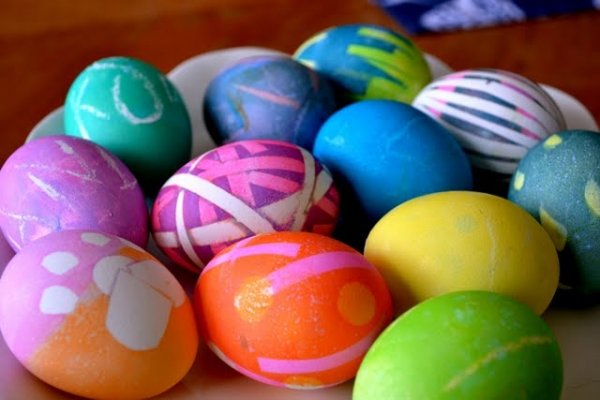 misshoneybird.blogspot.nl
That's right, these eggs are designed with thin strips of masking tape! I could totally see doing this with bright eggs and brighter tape colors for a super trendy, crazy neon egg. These would also be great in an Easter egg hunt. Just use a plastic egg, tape it up to your liking, then carefully cut along the midline of the egg.
There are so many fantastic Easter egg projects out there and all I want is to do them all! What are some of your favorite ways of decorating an Easter egg?
More
Comments
Popular
Recent