22 Diy Lampshades You Can Make at Home ...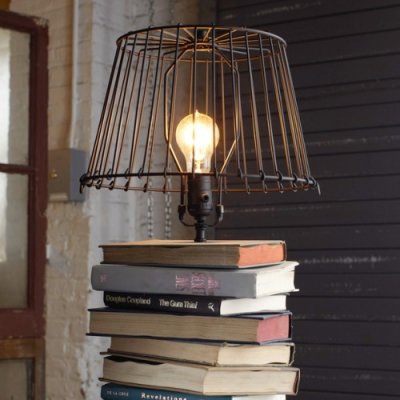 A great lampshade can make any room in your house look just the way you want it to. Unfortunately, it can be hard to find exactly what you want in stores. That's why DIY lampshades are so perfect. You can modify an inexpensive lampshade so that it looks exactly the way you need it to for your space. Here are some fabulous, and easy ways, to create the masterpiece you need to deck out your living room, bedroom or office. Get ready to be impressed!
1.

Coat the inside of a Lampshade with Glitter
Via 31 Home Decor Hacks That ...
Make any room sparkle and shine by spraying a couple of coats glitter spray paint to the inside of the lampshade. Cool, right?
Via Do It Yourself Projects
Modify your lampshade to showcase your own hometown's skyline.
4.

Decorated with Buttons
Via Cool Lamp Shade Ideas - ...
Extra buttons can be used to make your lampshade look spectacular. I love this look, don't you?
5.

Shade Made from Paint Stirrers
Via Do It Yourself: Lampshade Tutorials ...
Paint stirrers are free and you can use them to make this fantastic looking lampshade. Stain or paint it any color you want it to be.
Via Button Tree Lampshade
Combine a painted design with a few cute buttons to create a lampshade that no one else will have.
Via Awesome DIY Nursery Decor Tutorials ...
I love this fancy globe light, don't you? You can make this pretty easily at home. I want one for every room of my house.
12.

Shabby Chic Rosette Lamp Shade
Via Simply Ciani: Diy Shabby Chic ...
Isn't this lovely? I would love it in my office or on my nightstand. Use any color of rosettes you want to make it match your room.