DIY giant flowers are exactly what you need if you're looking for a fun Valentine's Day craft project. The great thing about DIY oversized flowers is that they are easy to construct and make fantastic impact. Even one or two would be enough to dazzle a recipient. A DIY giant flower can also be quite perfect for setting the mood for a Valentine's Day dinner in your own place.
---
1

Tissue Paper Blooms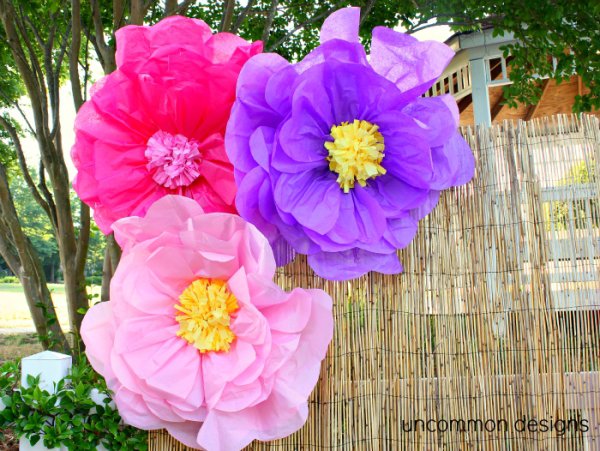 How pretty are these DIY giant flowers? The colors are perfect for a fun tropics-inspired party. For a lovely Valentine's Day dinner, you can make these in shades of pink or red. Aside from tissue paper, you will need floral wire for this project.
Source: uncommondesignsonline.com
---
2

Paper Bouquet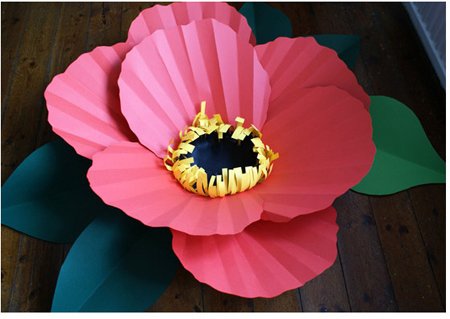 This gorgeous giant flower is made of large art papers in different colors. The art paper used here measured 19" by 25." If you can't find paper that's just as large, you can choose to have smaller petals. I think an A3 size paper should work.
Source: thehousethatlarsbuilt.com
3

Sunflower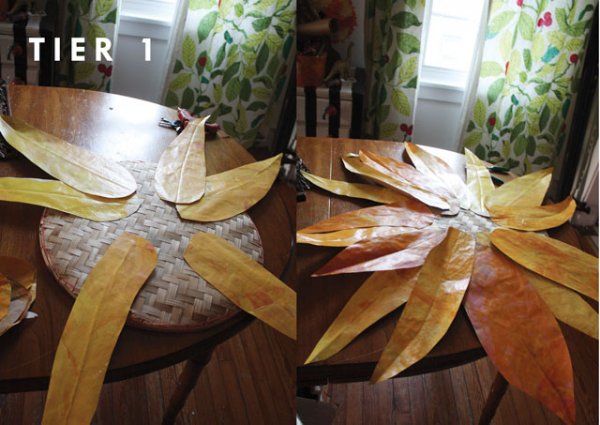 The trick to making a giant sunflower is to have a nice base. And in this instance, the base is a large wicker or bamboo platter from the thrift store. This is where you will glue the painted petals of your sunflower. Make sure that you choose a lightweight platter so that you can hang your flower without problems.
Source: auntpeaches.com
---
4

Coffee Filter Giant Flower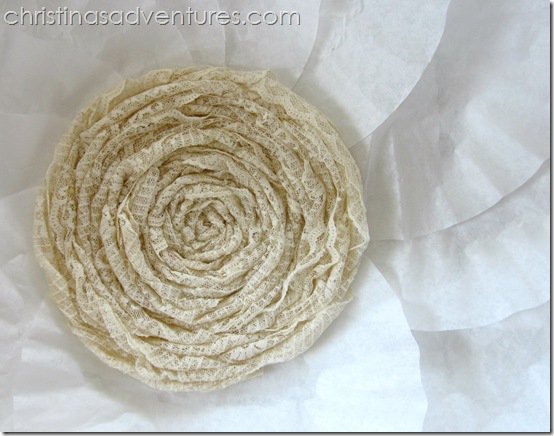 This is a fun white tone flower that you can make using only coffee filters, a bit of lace, and a hula hoop. Yes, hula hoop. This is where you will glue the outer coffee filter petals. You then continue adding more coffee filters towards the center until you got yourself a nice giant flower. The lace will then be folded and spiraled in the middle of your bloom.
Source: christinasadventures.com
---
5

Crepe Paper Rose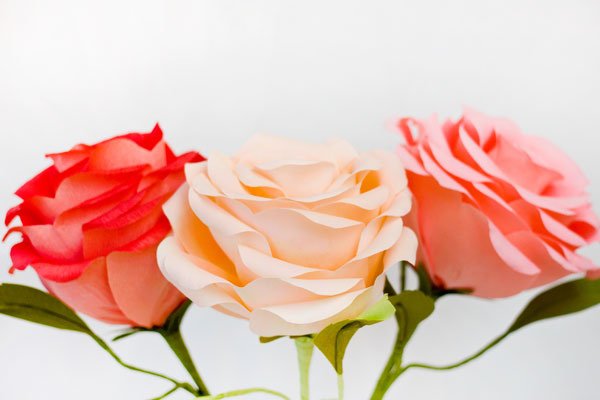 Beautiful! These large roses are made of crepe paper, stem wires wrapped in paper, floral tape, and crafty glue. You will also need pencil for tracing the petal templates. If your crepe paper has creases, you can iron them. To give your giant roses a more realistic look, you will not want to skip the steps on curling the edges of the petals.
Source: studiodiy.com
---
6

White Daisy-like Flowers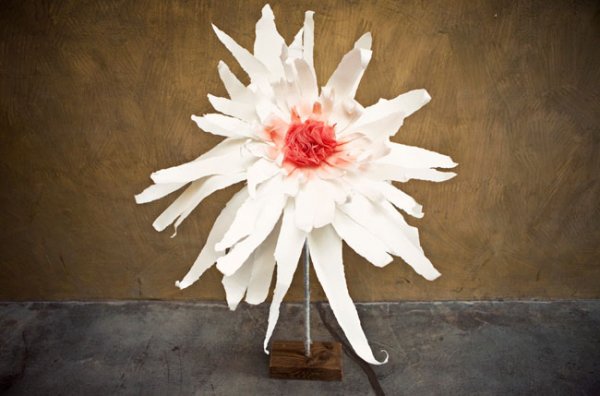 Would you believe me when I say that the pistil section of this DIY giant flower is a bath poof? Clever, right? Apart from the genius use of bath supplies, other items used for making this bloom are poster board, hot glue, and a plastic solo cup. For the steps on making the stem and the stand, check out the link below.
Source: greenweddingshoes.com
---
7

Tissue Paper Dahlias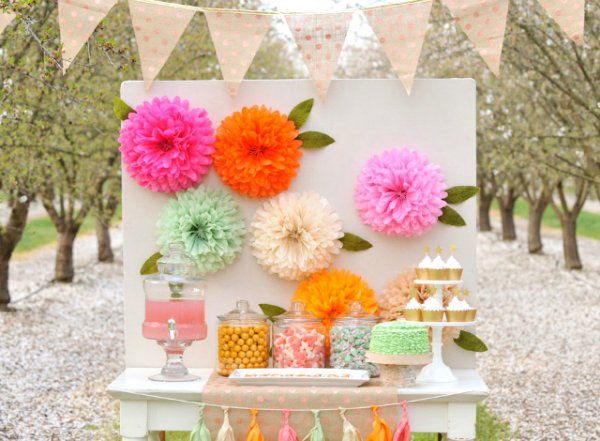 As you can see, giant papers can give a gathering a lovely touch. For that Valentine's Day dinner you're thinking of hosting, you will want to get some tissue paper and floral wire. To make the giant dahlias, you will need to cut the the edges in a scalloped style. The paper is then arranged like an accordion and then assembled to a giant flower.
Source: projectnursery.com
---
8

Kraft Paper Flowers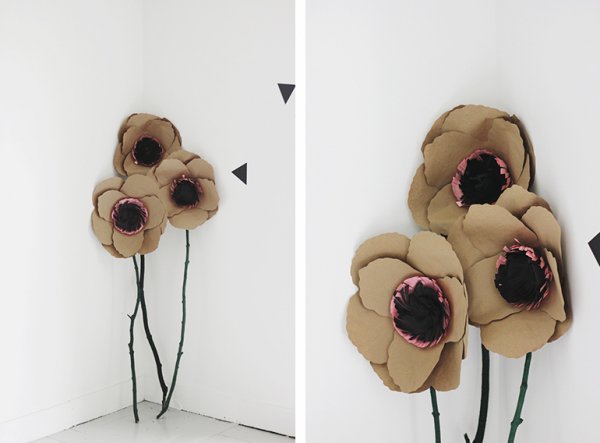 Who'd have thought that neutral-colored flowers can look quite gorgeous? The stems look real because they are actual stems or branches. For this project, you can spray paint them green or leave them in their natural hues.
Source: themerrythought.com
Ready to channel your inner Thumbelina? Make these DIY giant flowers and "plant" them around your home. Make some for your Valentine, too.
---
Popular
Related
Recent