Don't you just love a good craft project? I do! Have you ever bought the stuff to make a specific project, but had materials left over? If you have a pile of mismatched buttons lying around, use them to make these awesome pieces of jewelry. They are each one of a kind pieces that will get you loads of compliments. And they are all easy to make. Get ready to have some fun and impress your friends and family with your skills.
Table of contents:
1

Tiny Bicycle Pins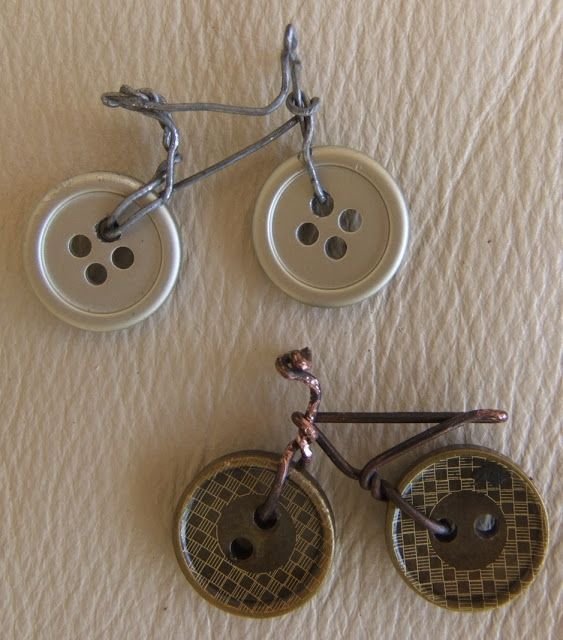 Source: This, that and everything inbetween
Wouldn't these be cute on your winter coat?
2

Make Wire Wrapped Pendants from Buttons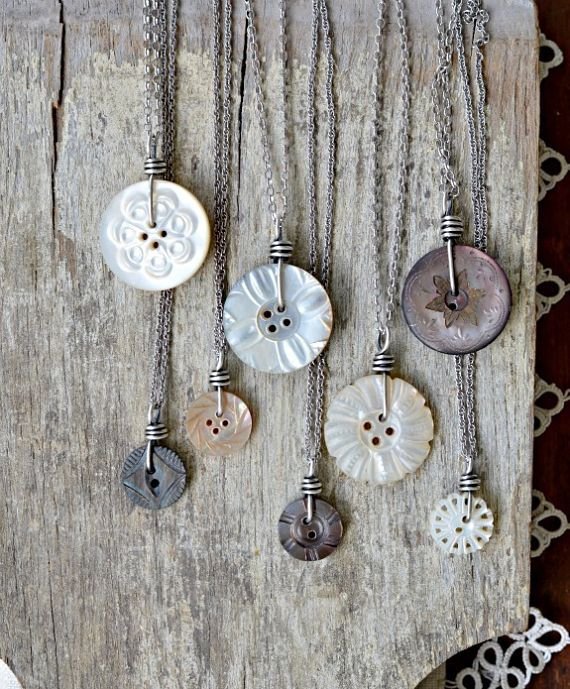 Source: Wire-wrapping Tutorial: How to Wire
What a fabulous way to use that odd button you can't figure out what to do with.
3

Little Button and Yarn Snowman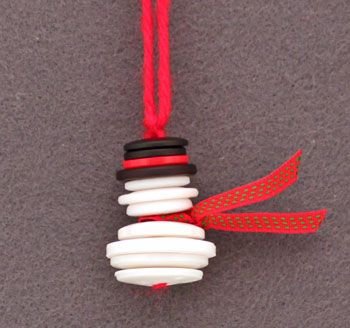 This cute little snowman would be great for your daughter or niece.
4

Lovely Little Post Earrings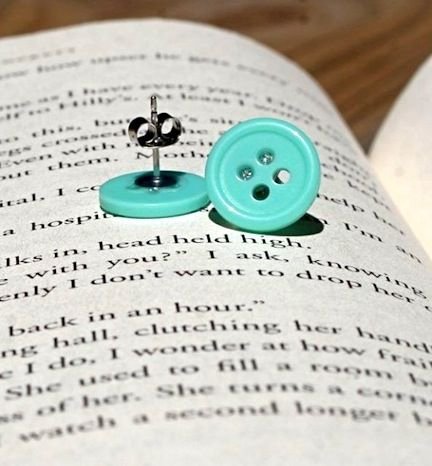 Source: Crafts & Activities | Babble
This is so cute! You could make a bunch of pairs to match all of your outfits.
5

Beachy Button Bracelets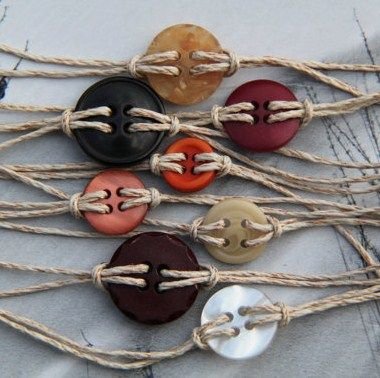 Source: Unavailable Listing on Etsy
These look like summer to me! Would you wear them?
6

Row of Buttons Bracelet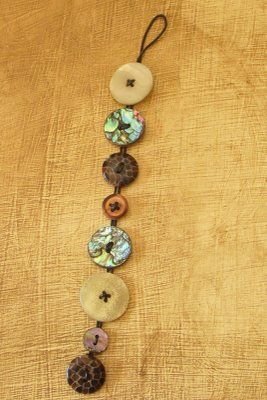 Source: Hope Studios: Tutorial Tuesday
Here's the perfect way to use up a bunch of single buttons. Cute!
7

DIY Beaded Hemp Crochet Bracelet Tutorial with Buttons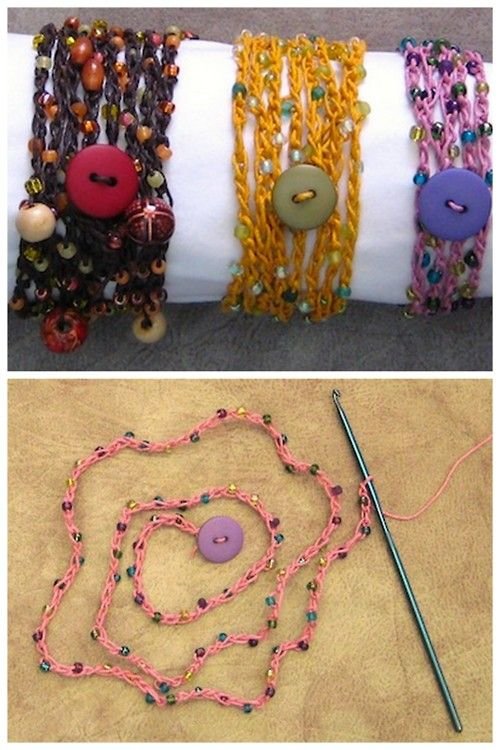 Source: Holy crap! Yarn and stuff!
These colorful bracelets are great for adding personality and life to your entire closet.
8

Custom Rings out of Vintage Buttons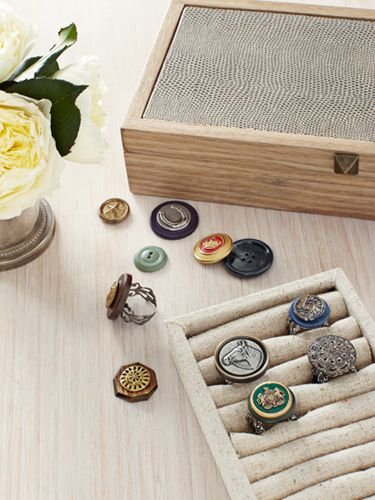 Source: 46 Crafts Made with Recycled
These are some of the most adorable rings I have ever seen!
9

Pink Button Necklace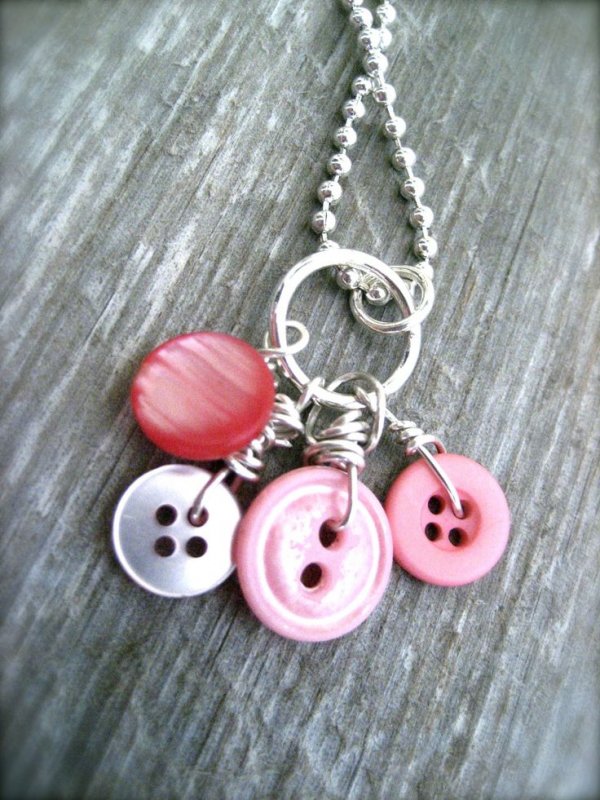 Source: Valentines Pink Button Necklace- Vintage
You can customize this necklace to be any color you love.
10

Big Statement Necklace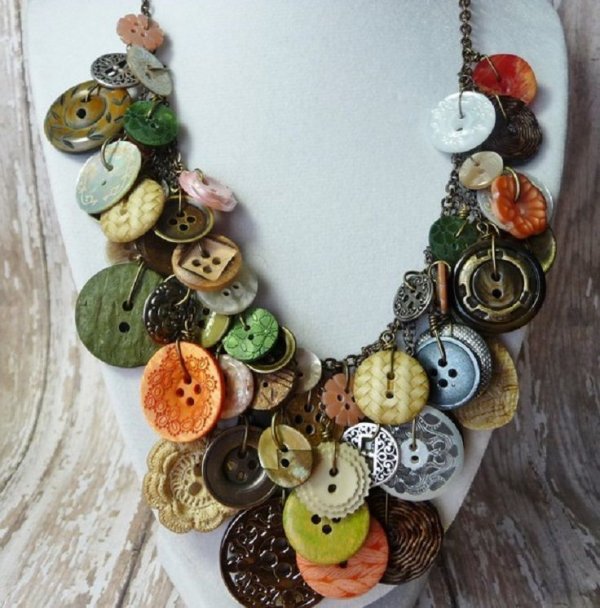 Source: Top 10 DIY Buttons Jewelry
What would you wear this with?
11

Adorable Button Bracelets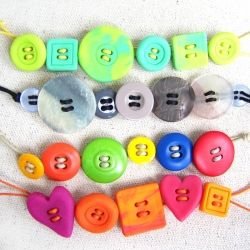 Source: DIY – Button Bracelets
Buttons in fun shapes are a great choice for bracelets!
12

Double Row Buttons with Ribbon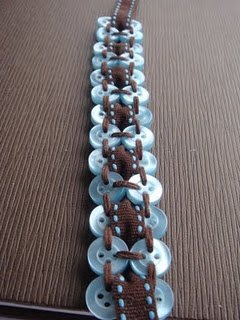 Source: Nicola @ Smitten Kitten: How
I love the colors on this bracelet and the double row of buttons is different from the other bracelets you see.
13

Buttons in a Net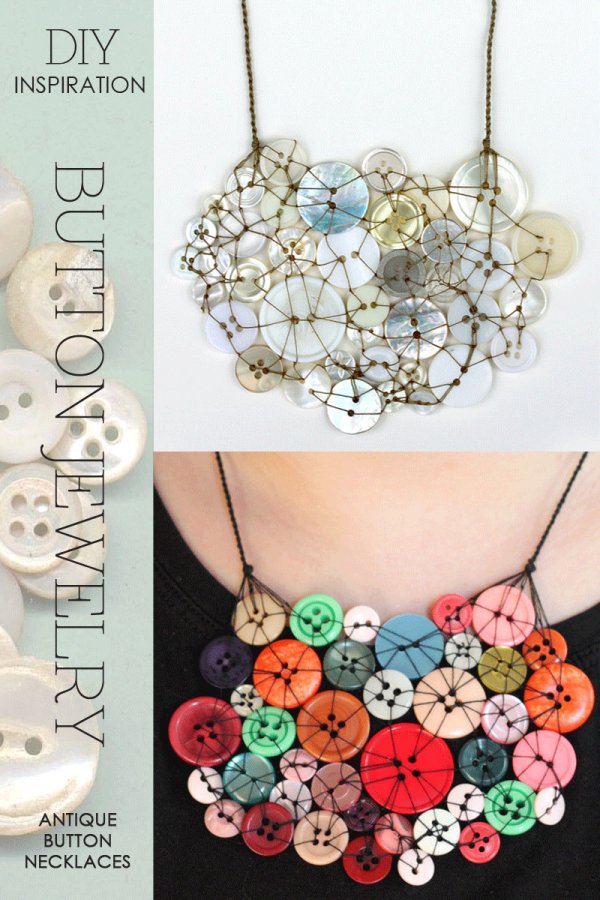 Source: DiaryofaCreativeFanatic
Isn't this a fabulous necklace? It's so pretty.
14

Buttons All around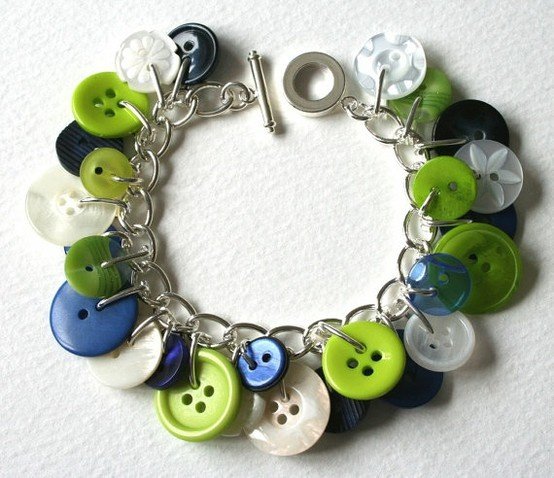 Source: 10 Favorite DIY Fashion Pins
A ring of buttons on a chain makes for a perfect bracelet. What colors would you choose?
15

Keys with Buttons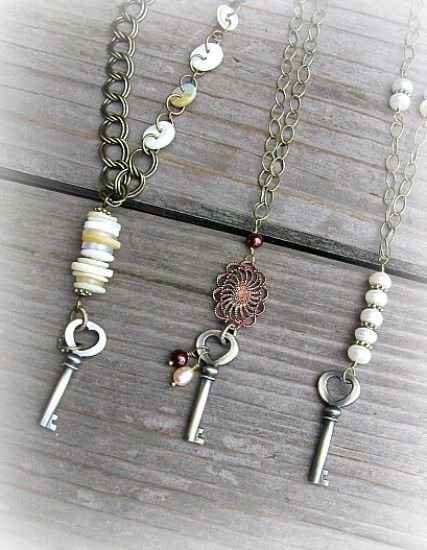 Source: Fresh Baked Designs
These whimsical necklaces for perfect for using up all those tiny buttons.
16

Button Bobby Pins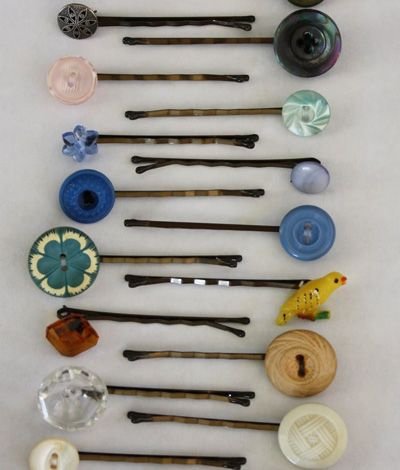 Source: DIY Vintage Button Bobby Pins
These are like jewelry for your hair!
17

DIY Tutorial for Making Magnets from Vintage Keys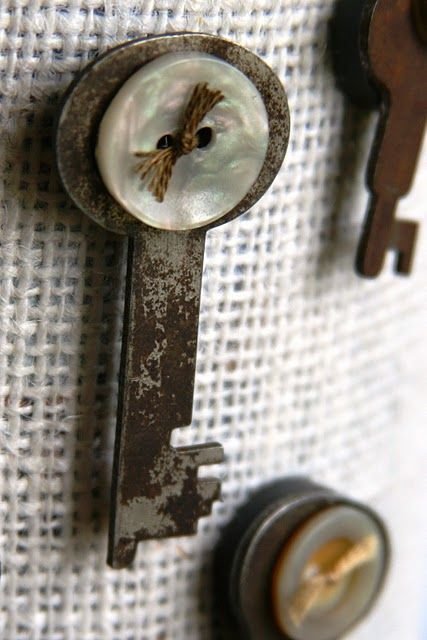 Source: Mamie Jane's: September 2010
Add a pin to the back and attach it your favorite little black dress.
18

Pretty Vintage Button Necklaces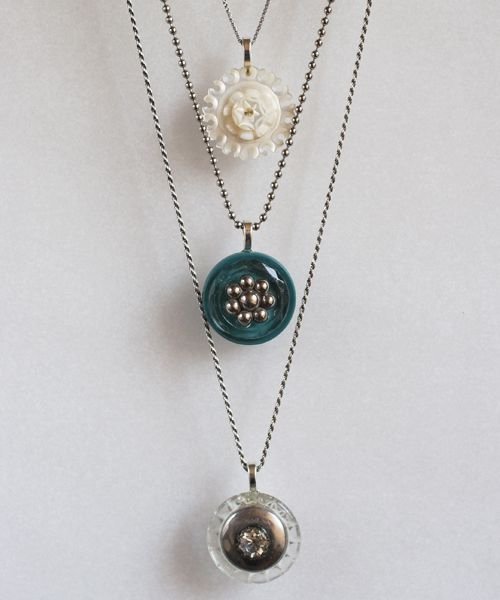 Source: DIY: Vintage Button Pendants
Won't these look lovely on a cute sweater?
19

Bohemain Mother of Pearl Button Necklace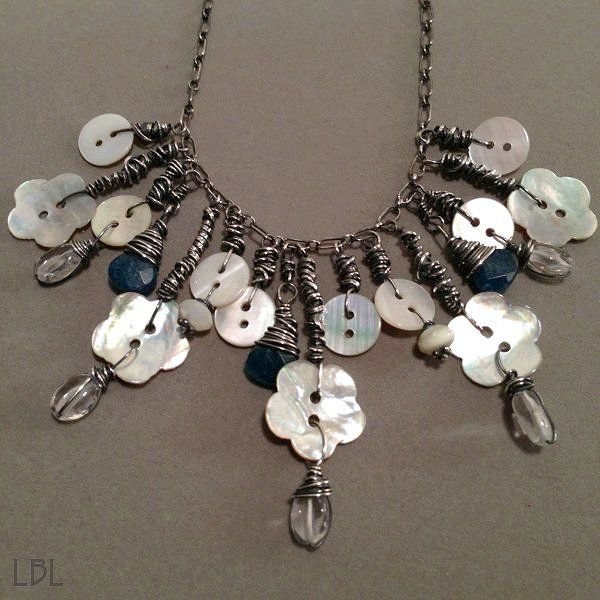 Source: Dishfunctional Designs: Bohemain Mother Of
I love this so much! What do you think of it?
20

Gypsy Button Bracelet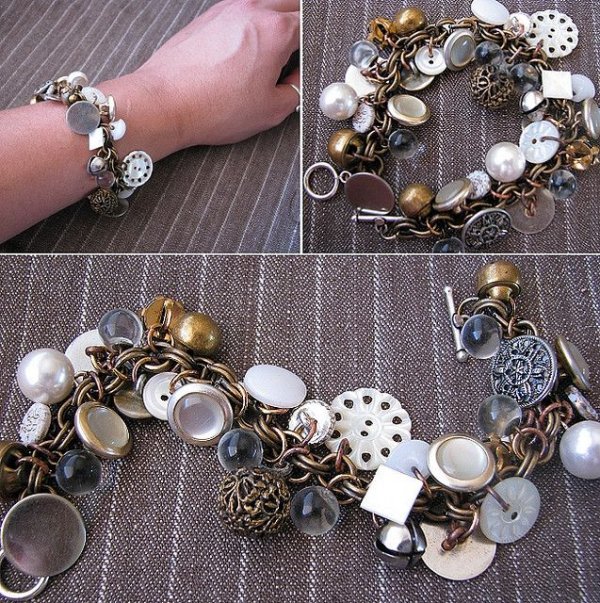 Source: Gypsy Button Bracelet | Regina
A mix and match collection of buttons is fun to a bracelet or necklace.
21

Long Button Necklace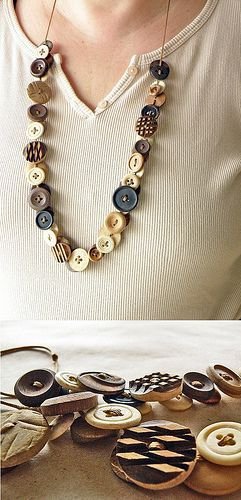 Source: craftwerk.ee
Make any shirt pop when you wear this cute necklace.
22

All One Color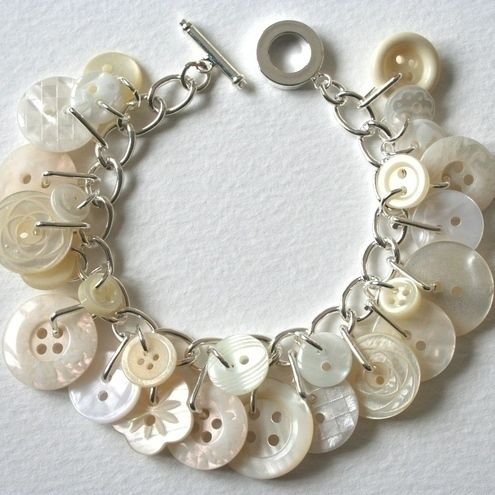 Using buttons that are all the same color is such a good idea.
23

Use Some Bright Colors
Source: Creative Passage: Button Bracelets
Give your favorite neutral outfit a fun pop of color with a button bracelet.
24

Buttons with Beads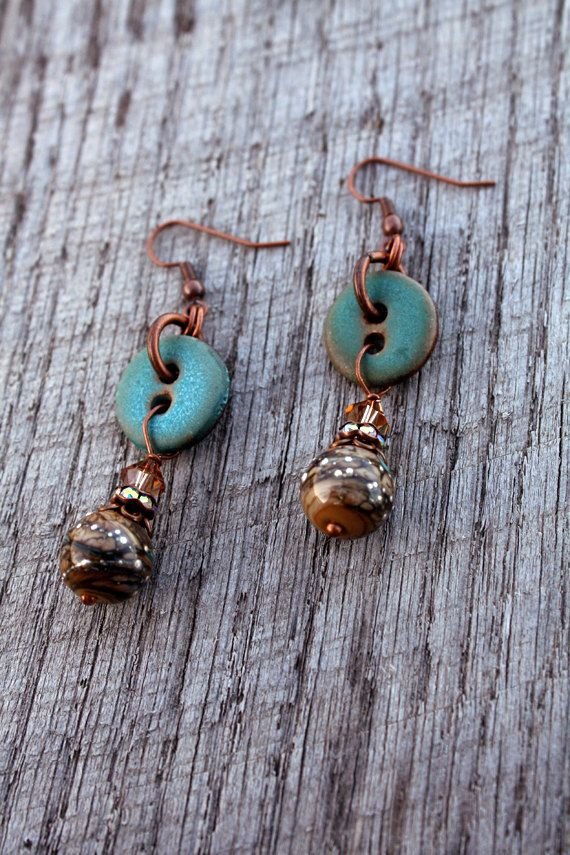 Source: Items similar to First Frost
Fun! What would you pair these earrings with?
25

Small and Simple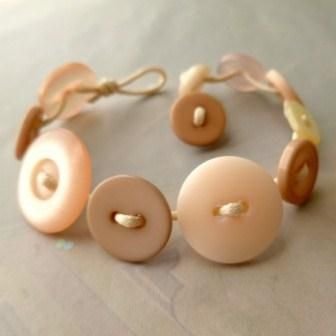 Source: Make a button bracelet! Recycle
Beautiful, isn't it?
26

Rainbow Earrings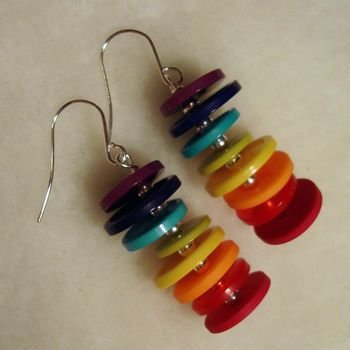 Source: Rainbow Button Earrings · How
Make your day perfect by wearing a rainbow in your ears.
27

Beautiful Flower Pins Made from Buttons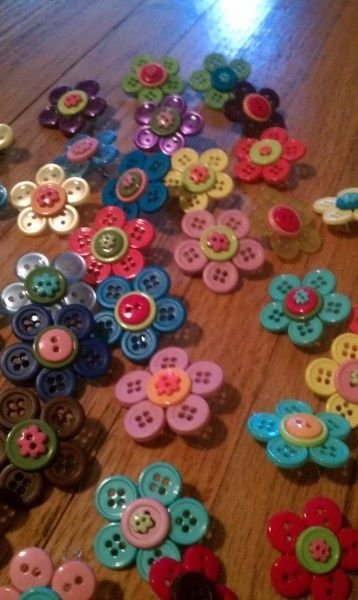 Source: In which I make things!
I think I need a couple of hundred of these! So cute!
28

Stacked Button Necklace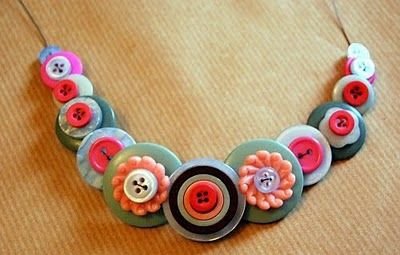 Source: Sj's - Little Musings: quick
Pile small buttons on top of larger ones to create a fancy necklace like this.
29

Pendant with Clear Layer and Beads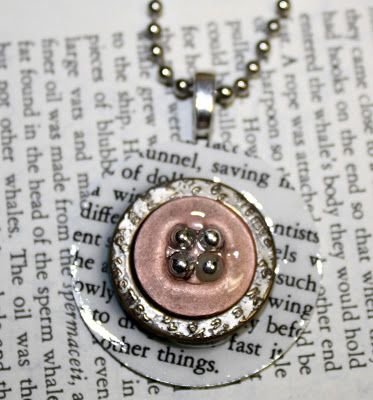 Source: Mod Podge jewelry: 20 project
This is different, but so cute!
30

Elegant and Sophisticated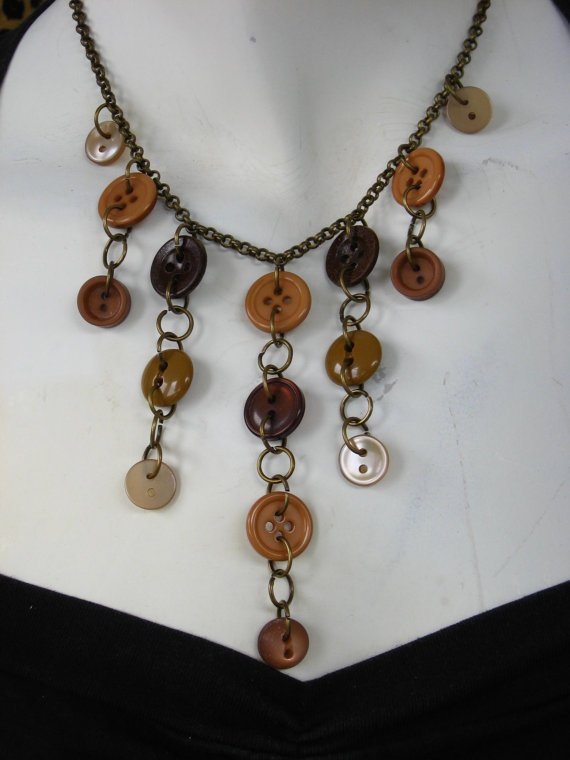 Source: Items similar to BUTTONS JEWELRY
I love how crafty and unique this is, while also being super easy to make.
31

I Love Buttons!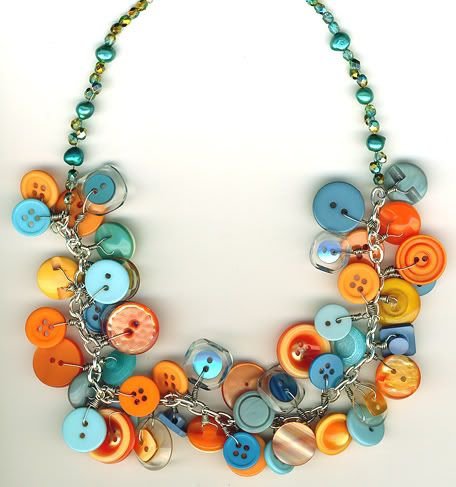 Source: Orange/Blue Oodles of Buttons Necklace
Who doesn't? You could easily make this in whatever color combo you like best.
32

Wooden Button Bracelets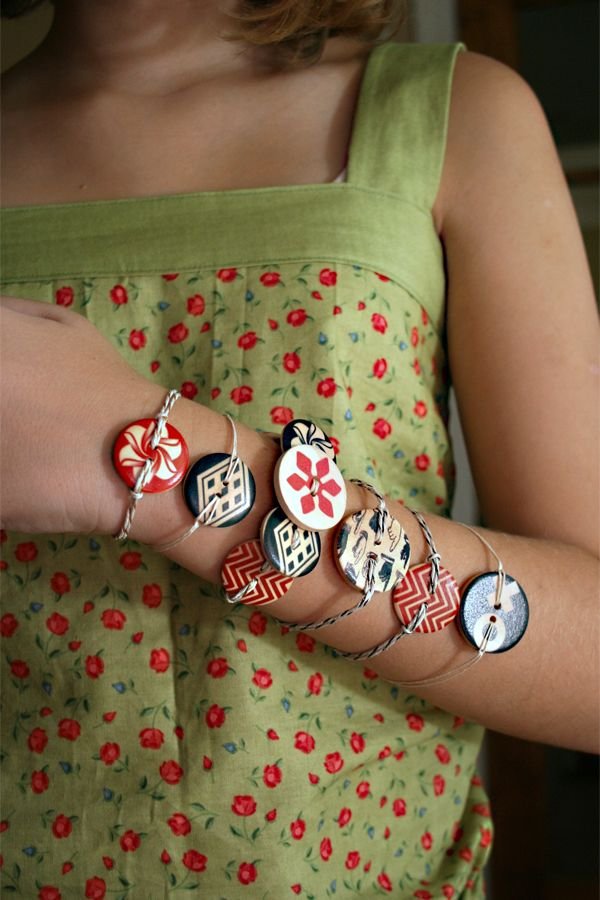 Source: Super Easy, DIY Wooden Button
Wooden buttons are often painted so they are fancy and perfect for making jewelry with.
33

With a Hanging Pendant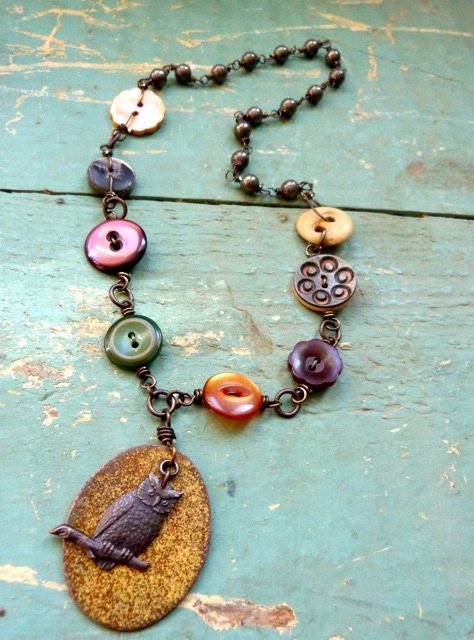 Source: Lorelei's Blog: Weekend Recap
This bracelet is so marvelous! You could wear it with pretty anything in your closet.
34

Funky Flower Bracelet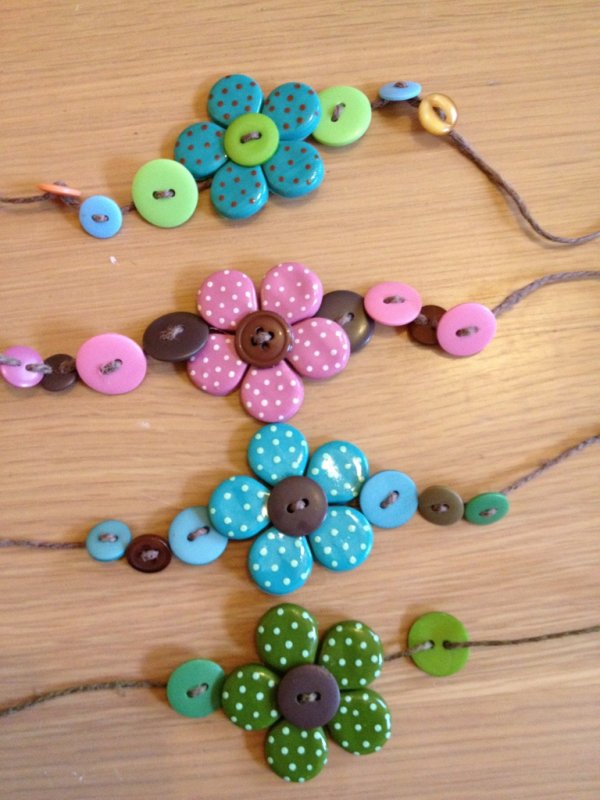 Source: Karen Walker
These look perfect for spring and summer!
35

Perfect Pattern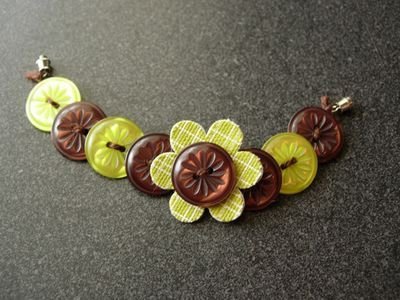 Source: Jillibean Soup Bean Talk: Tutorial
You can certainly use a repeating pattern for your bracelet if you'd like.
36

Fabric Covered Button Project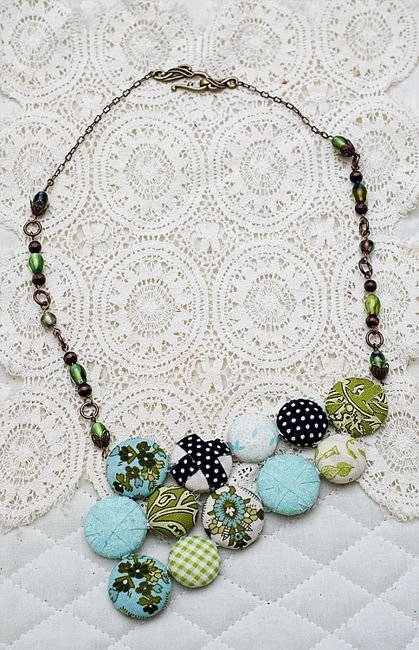 Source: Crafts & Activities | Babble
Here's a way to use leftover buttons and fabric scraps.
37

With a Ribbon Tie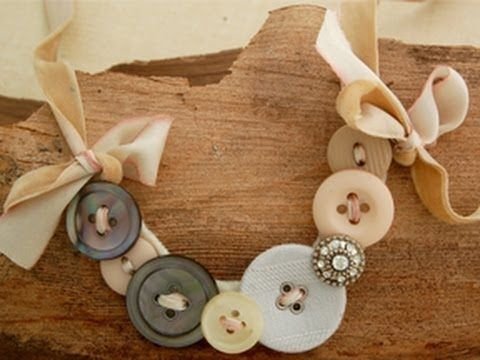 I love the adorable ribbon bows on this bracelet.
38

Totally Bright and Colorful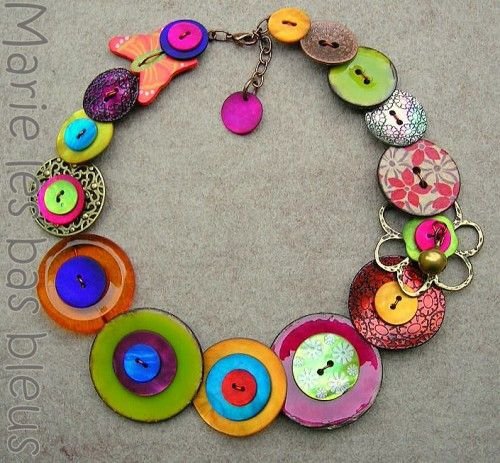 Source: marie les bas bleus
There isn't anything about this bracelet that isn't absolutely magnificent.
Are you planning to make one of these button creations? Which one? Let me know how it goes!
Please rate this article