Making DIY embroidered jewelry is just one of the many creative ways to create accessories. If you like to play with fabric and/or thread, you will find these embroidered jewelry projects incredibly delightful and fun. This is one craft idea that I have tried and I can honestly say that it's quite rewarding. This, coming from someone who isn't particularly good at embroidery. Trust me, there is a DIY embroidered jewelry project here that is sure to inspire you. Enjoy!
Table of contents:
1

Corked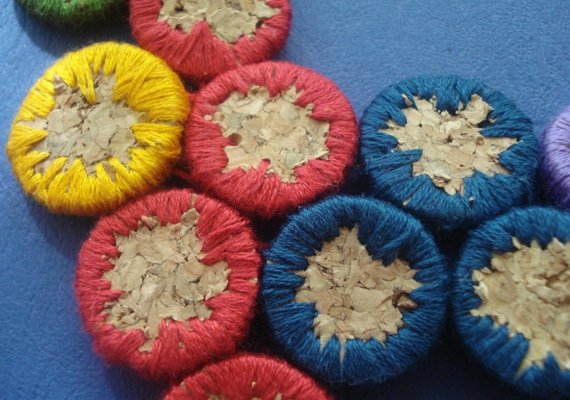 One of the DIY embroidered jewelry pieces that you can make involves wine cork. I hope you saved some from the recent holidays. Slice one cork until you have coin-like pieces. For the next step, embroider the sides using embroidery thread in any color that you like. Assemble the finished pieces into a bracelet or a necklace.
Tutorial Source: etsy.com
2

Framed Peacock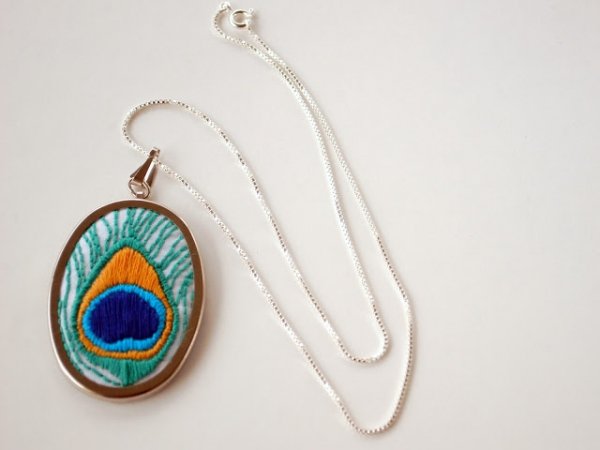 For this particular embroidered jewelry craft project, you will need a 3-piece pendant frame. You can find this in any craft store. Before you use the frame, though, you will need to make your embroidered bit first. You can embroider any design, of course. For something that will show off lovely colors, this peacock design is a great idea.
Tutorial Source: theboytrifecta.com
3

Leather Cuff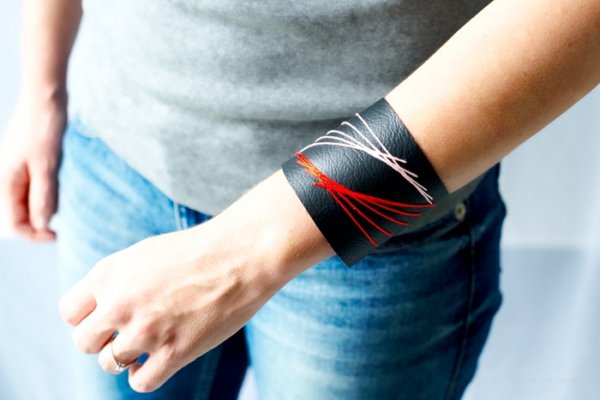 There is something about the combination of leather and colorful embroidery thread here that makes my heart smile. If you're not a fan of the mod embroidery look, you can always go for traditional. I think lovely cross stitches will look beautiful against a backdrop of soft leather.
Tutorial Source: penelopeandpip.com
4

3D Glazed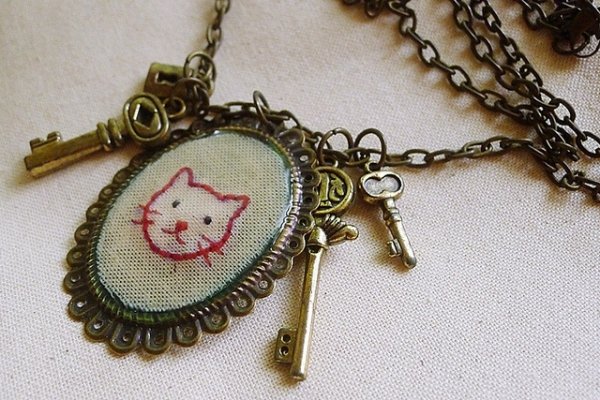 This is an embroidered pendant that I made myself. I did the embroidery using simple back stitches. I then glued the fabric to a pendant tray and added diamond glaze on top. Be generous with the diamond glaze so that you'll get a lovely domed effect. Using resin is also a great option.
Tutorial Source: boredandcrafty.com
5

Ladybug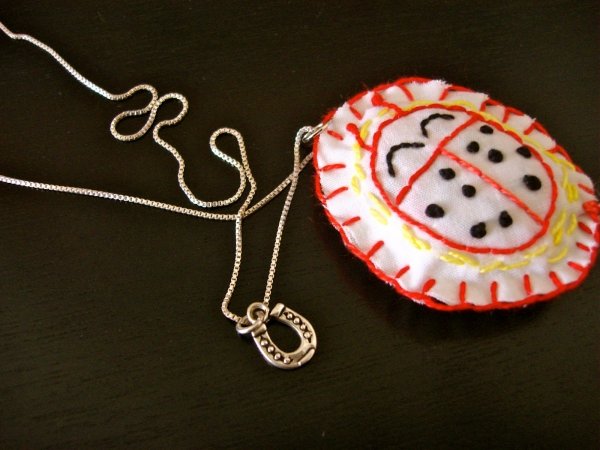 Not all DIY embroidered jewelry require a frame or a pendant tray. Fabric alone will do nicely as well. If you like this idea, you will simply have to embroider your design and then attach this section to another piece of fabric using blanket stitches. Don't forget to add the fiberfill inside before doing stitching the border.
Tutorial Source: feelingstitchy.com
6

Beaded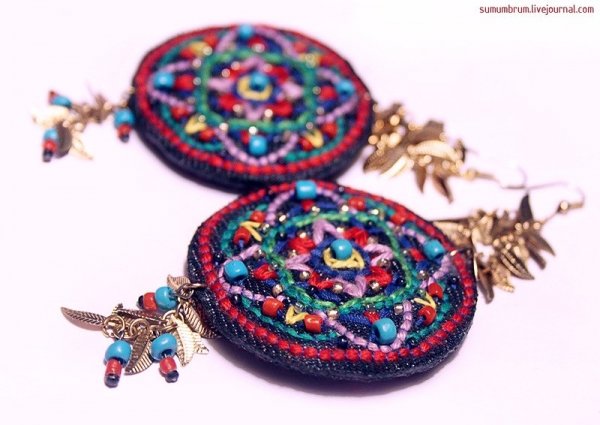 This particular embroidered accessory idea is similar to the previous one but you will be adding beaded details. Charms are lovely additions, too. I love that the base used here was denim. It adds a nice contrasting effect to the colorful embroidery thread and beads.
Tutorial Source: liveinternet.ru
7

Fabric Button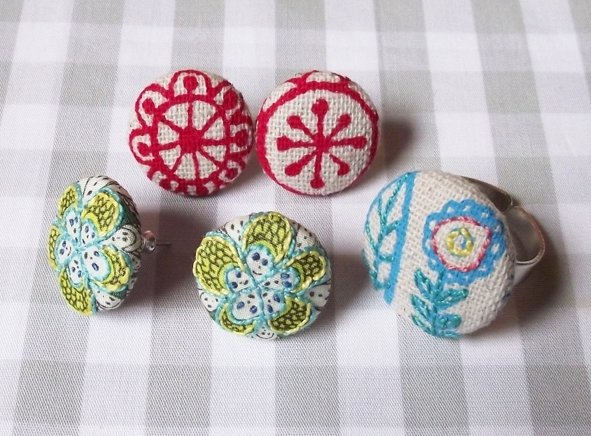 One of the popular embroidered jewelry idea is to turn fabric buttons into accessories. Instead of embroidering plain fabric, you can also embellish printed fabric with fun stitches, as shown above. This is a fantastic option if you feel like you'd be pressed for designs when working on a plain fabric. For this embroidered fabric jewelry idea to work, make sure that you work with button kits that come with removable shanks.
Tutorial Source: sewhip.wordpress.com
I hope that these DIY embroidered jewelry tutorials inspire you to make one-of-a-kind accessories. If you have tried one or two of these projects, we'd love to know how the process went. Care to share some tips and other equally crafty ideas?
Please rate this article