Look at these fabulous DIY throws! Everyone loves throws; you can toss them across your bed, or leave them on the sofa ready to snuggle under when it gets cold. Throws that you've made yourself are even nicer. So here are some DIY throws you'll love to make - and love to use …
---
1

Fleece Throw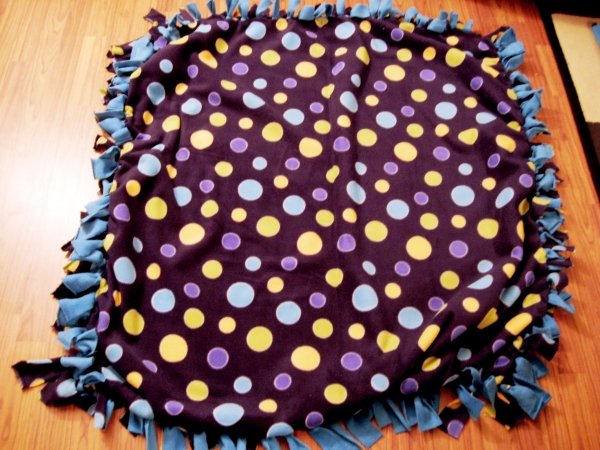 The first of the DIY throws I've picked out for you to make is this warm and cosy fleece version. Everybody loves fleece, as it's so lovely to snuggle under. The pattern for this tutorial shows you how to make an appliquéd throw. Kids will love it; you can adapt the pattern and make one with a personalised motif, such as their favorite animal or their initial.
Source: sewing.org
---
2

Catherine's Wheel Throw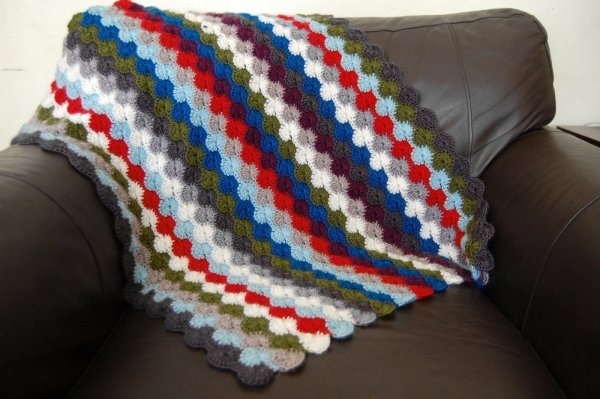 If your crochet skills are reasonably advanced, you could make a gorgeous throw. Catherine's Wheel is also known as Bavarian stitch or Wheel stitch. Crochet is a useful way of making a throw if you want to be able to work on it while watching TV, or if you want to work on it a little at a time. Aside from darning in the ends, there's no sewing involved.
Source: redheart.com
3

Octagon Throw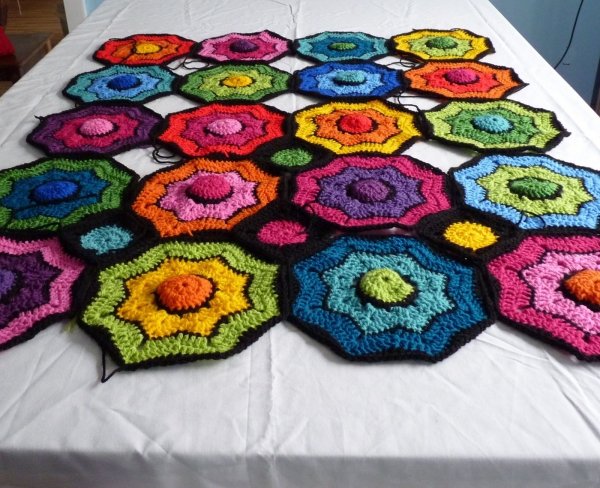 Here's a different type of crochet throw that will appeal if you are looking for a pattern that's easier than the previous one. It's also good if you want a throw that doesn't have an even edge. The pieces of the throw are made separately and crocheted together with a simple slip stitch. You could even make the throw bigger by adding more octagons and squares.
Source: redheart.com
---
4

Knitted Throw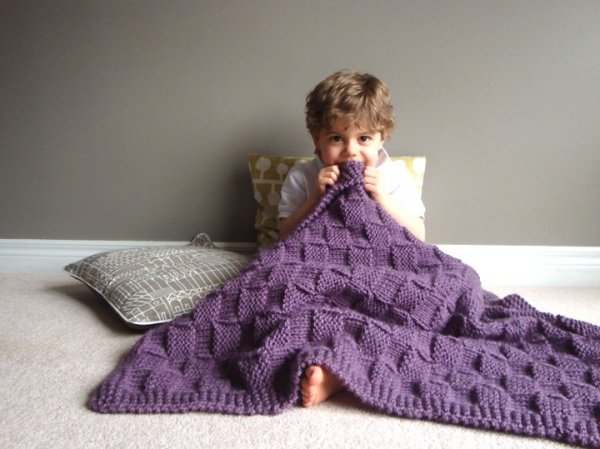 Are you too impatient to attempt making a throw, because you don't want to wait weeks until it is ready? This could be the pattern for you if you have some basic knitting skills. The throw is made on a very large circular needle, so it'll be fairly quick to make. Chunky needles don't give a delicate pattern, but they do have the advantage of creating very fast work.
Source: classiceliteyarns.com
---
5

Recycled Sweaters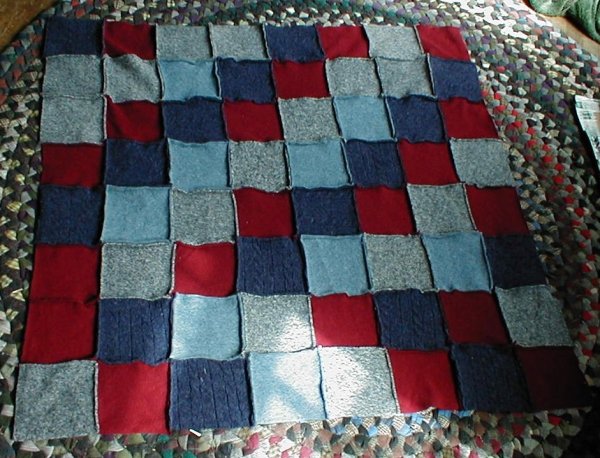 I'm big on the idea of repurposing and refashioning old clothing. We throw away so many items that could be given another life. But what can you do with old sweaters? This throw is the perfect answer. It's also a great way of using sweaters that your kids have outgrown. If your mom's passed, and you can't bear to clear out her clothes, this could be a lovely way of remembering her.
Source: womansday.com
---
6

Wool Blanket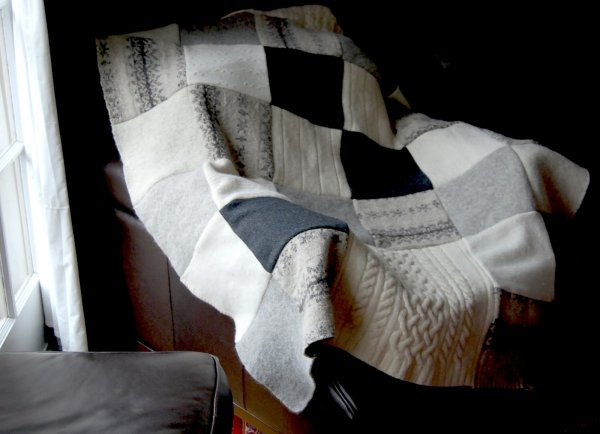 Perhaps you just want a simple wool blanket, but don't want it to be too plain. In that case, make a blanket like this one. It's edged with fabric, which gives a nice contrast to the plain wool without being too overwhelming. Wool may not be the cheapest fabric, but you only need a couple of yards. And just think how luxurious it will feel!
Source: purlbee.com
---
7

Fur and Brocade Throw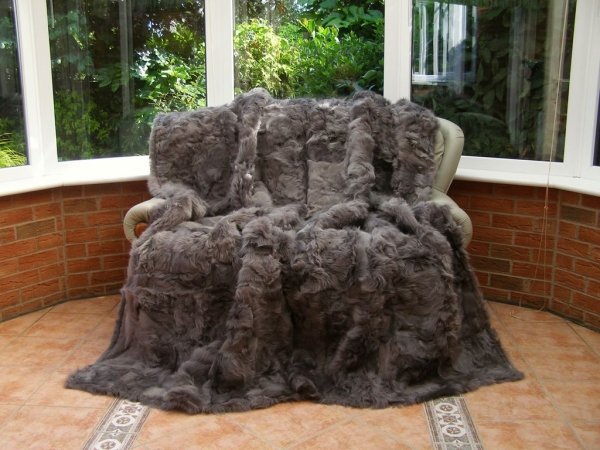 I absolutely love fake fur, so this is the throw for me! You'll need to choose a relatively luxurious fur, rather than the cheaper ones used to make toys. I wouldn't bother with the fringe or feathers - my cat would think they are something for him to play with! The combination of fur and brocade makes this a lovely throw for covering your bed, as well as snuggling under.
Source: joann.com
I hope that these throws have inspired you to make your own creations. Every throw is different, as you can use your favorite colors. You can also vary the fabrics to make a unique combination. What projects do you have on your crafting to-do list?
---
Comments
Popular
Related
Recent