DIY leather key fobs are probably some of the simplest and loveliest things that you can make using the material. For those who have been thinking of dabbling in a bit of leatherwork, starting with DIY leather key fobs is a wonderful idea. This way, your introduction to leather will give you lovely and functional products. Happy crafting!
---
1

Stamped Names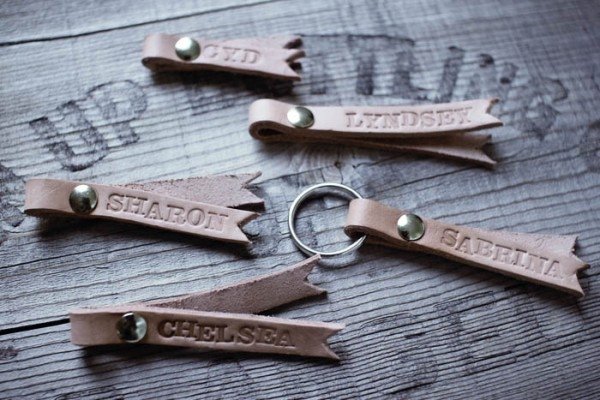 How beautiful are these DIY leather key fobs? They'd make for pretty gifts for friends during the holidays or for any event. They are quite easy to make, too. For the names, you will be needing a leather stamp set. Leather stamps come in different designs and are typically available in any leather store.
Tutorial Source: thesweetestoccasion.com
---
2

Mustache
Mustaches may no longer be trendy but they still make for fun shapes in crafting leather key fobs. For this particular project, you will also be needing thick needle, pliers, thread, sewing machine, and a pair of scissors. If you don't have a sewing machine, you can hand sew your key fobs easily.
Tutorial Source: etsyrussianteam.blogspot.com
3

Tassel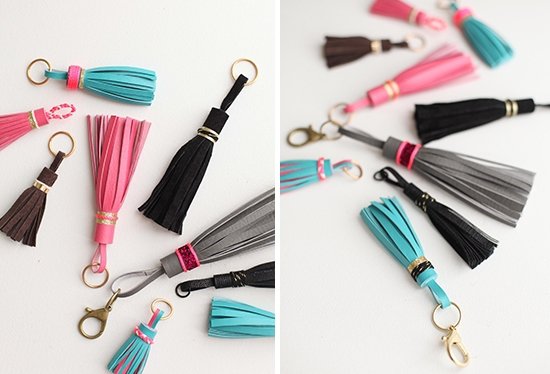 Gorgeous! This is probably my favorite among these handmade leather key ring crafts. Making these is easy, too. You slit a piece of leather repeatedly, roll and glue along the top, and then embellish with glittery ribbon and thread. Fun, right?
Tutorial Source: missrenaissance.com
---
4

Fun Shapes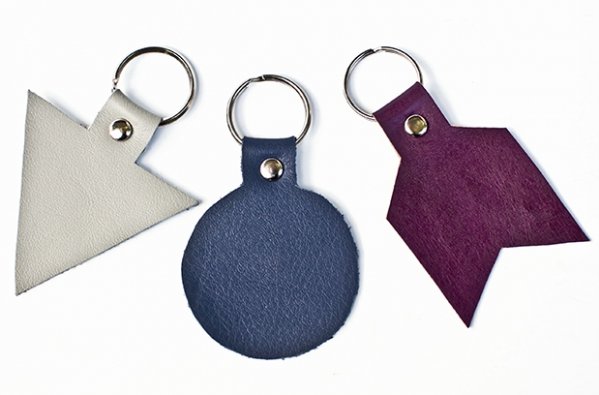 This handmade leather key fob tutorial is much more basic than the previous ones but it's still a lot of fun. It teaches you how to attach rivets, too, so this particular DIY is very useful. Aside from the fun shapes you see above, you can go about making your key fobs in other forms, too. I think letters will look nice.
Tutorial Source: transientexpression.com
---
5

Neon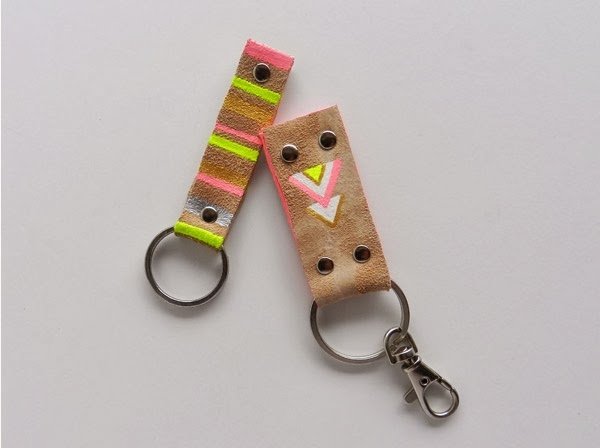 For this DIY leather key fob, you will be employing the techniques you have learned from the previous tutorials. After constructing the strip of leather into a key fob, you then paint it using neon colors (or any hue you prefer). Geometric and Aztec patterns will look nice.
Tutorial Source: sasandrose.com
---
6

Stamped Hearts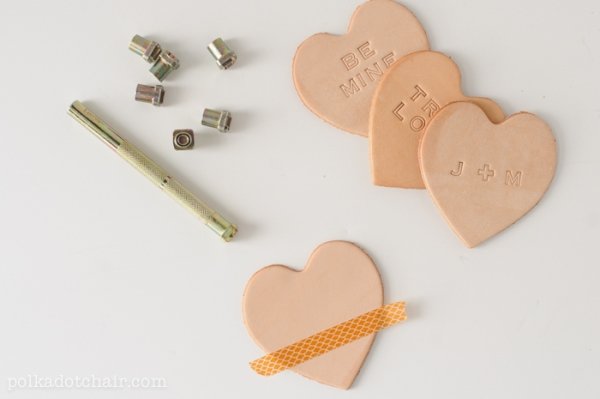 The idea behind this handmade leather key fob craft project is similar to the first but instead of a strip, you will be working with heart shapes. Aside from letters, you can also stamp your lovely key ring with other fun shapes, such as arrows.
Tutorial Source: polkadotchair.com
---
7

Animal Faces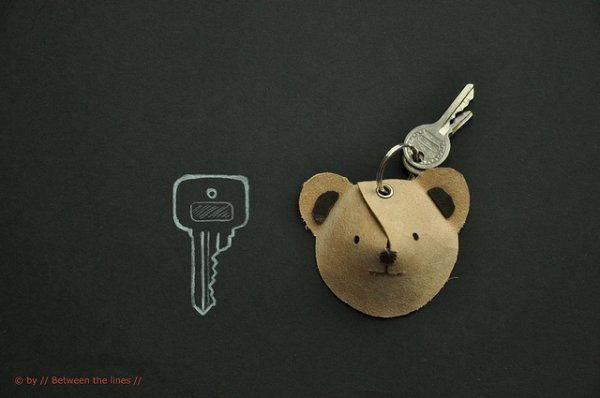 This is the cutest! Constructing this looks complicated but it's not that difficult. To make the face look more 3D, you simply have to cut a slit from the top of the head to the nose. After embroidering the snout details and punching holes for the eyes, you then overlap the slit, add an eyelet and a ring, and that's it. I bet your kids will snatch these up from your craft table right away.
Tutorial Source: pm-betweenthelines.blogspot.com
---
8

Stuffed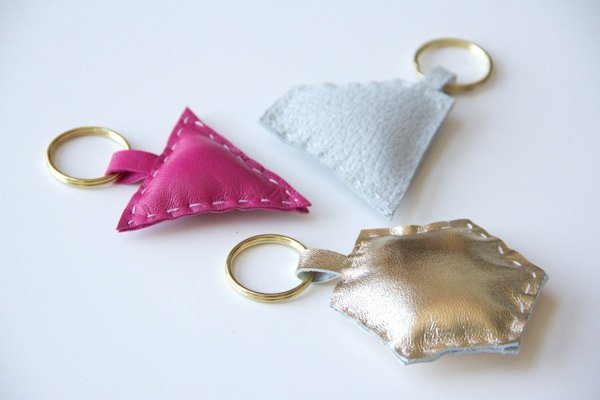 These are made of faux leather, sure, but they still deserve a spot in this list. If you're keen on having fun colors for your DIY key fob or you're vegan, we suggest going the faux leather route. They are much easier to work with, in my experience, and are vastly cheaper.
Tutorial Source: lovelyindeed.com
Will you be making some of these handmade leather key fobs? Don't forget to show us what you end up crafting!
---
Comments
Popular
Related
Recent