DIY animal ears are trendy not only on Halloween. That's right, they're great for random photo shoots, unique party wear, cosplays, outfit pictures, and even for everyday style. We have here a collection of DIY animal ears both for adults and kids. Some will require a bit of sewing but others can easily be assembled by twisting wires or simple hot gluing. All are, without a doubt, adorable.
---
1

Faux Fur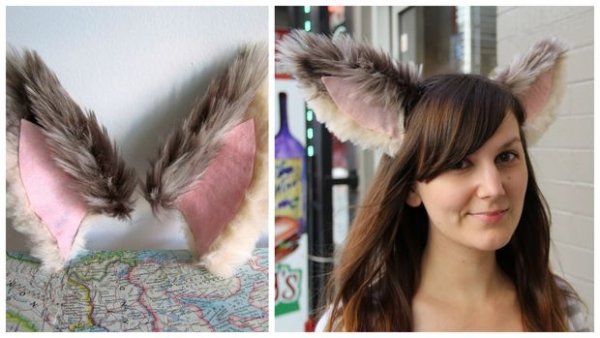 How cute is this pair of DIY animal ears? You can get faux fur in any craft store. For the inner section of the ear, you will need only felt in a pink color. After constructing the ears, you can then attach them to a wire headband or to some hair clips.
Tutorial Source: instructables.com
2

Minnie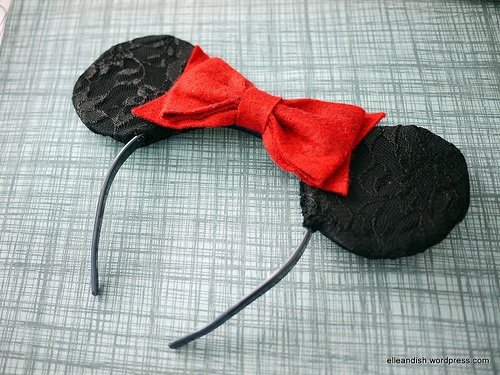 These Minnie Mouse ears are insanely adorable. To make this, you will need black shirt or any black fabric, black lace, red felt, a black headband, and other supplies for assembly. The use of black lace here is a stroke of genius, I think. However, if you don't have any lying around, using black felt alone will work as well.
Tutorial Source: elleandish.com
---
3

Beaded Cat Ears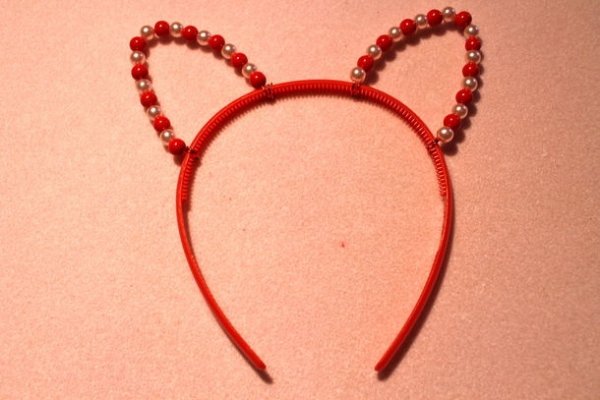 I think I will be making these beaded cat ears. It's subtle enough not to scare my cats. They find any huge and noticeable thing plopped on their human's head slightly offensive, you see. Anyway, to make these chic animal ears, you will use wire, plain thin headband, and beads. You will be needing pliers as well. You simply form the wires to follow the shape of cats' ears, use it to thread the beads, and attach to the headband. Easy and fun!
Tutorial Source: kitten.buzznet.com
---
4

Printed Fabric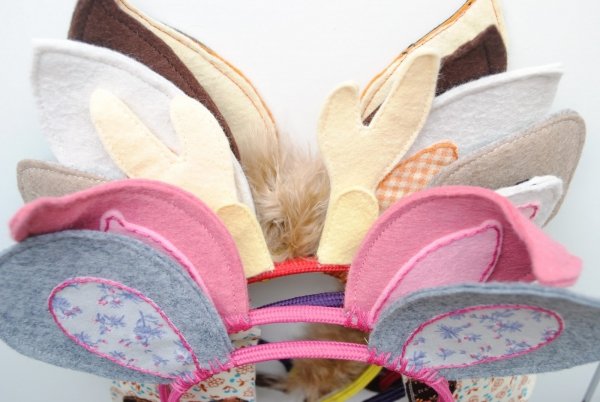 I love the idea of combining plain felt with printed fabric. Assembly is very easy. You simply cut the animal ear shapes you like using felt, add the "insides" using matching printed fabric, and then embellish with cute embroidery stitches. Attach to a headband using hot glue.
Tutorial Source: hartandsew.blogspot.de
---
5

Kitty Bowler Hat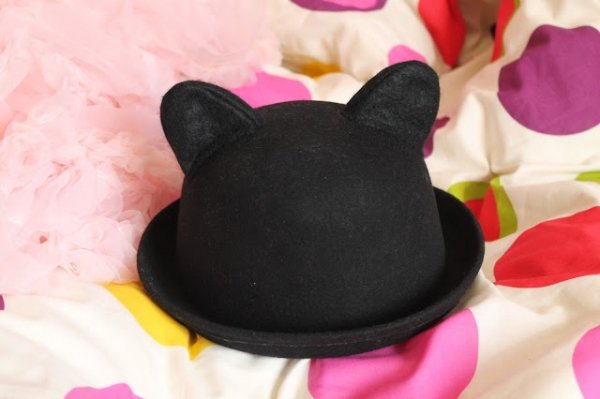 These are incredibly popular in my neck of the woods right now. I don't do hats so I've never felt the need to buy one. But seeing how easy it is to DIY, I might just give this craft project a go. If you want to make this, too, you will need a bowler hat and felt in matching color.
Tutorial Source: nowthatspretty.blogspot.com
---
6

Lace Bunny Ears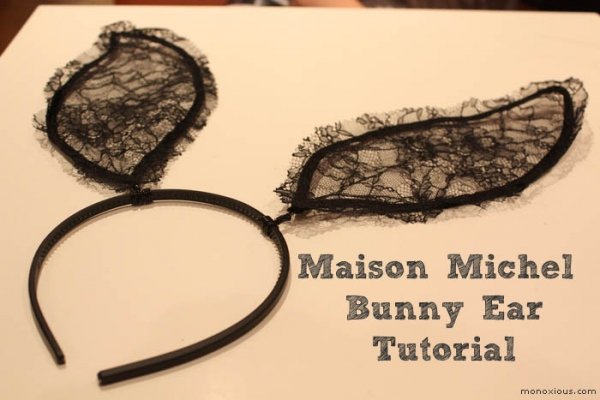 This is one of the DIY animals ears featured here that you can rock for everyday wear. I'm sure you remember Lady Gaga wearing these. To make your own pair, you will simply shape wires into bunny ears, cover them with black bias tape, and finish by adding pretty black lace. Finish by looping the ends of your wires to a headband.
Tutorial Source: monoxious.com
---
7

Studded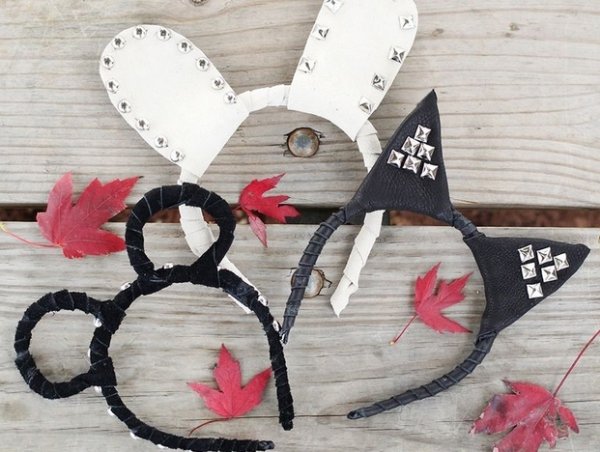 This fun handmade animal ears project adds a touch of "edgy" to an otherwise cute idea. These are made of leather, wire, and studs. You can forgo the steps involving wrapping the headband if you don't want your animal ears to feel too tight around your head. You can also use felt instead of leather for this project. It will still stand nicely since you will be reinforcing the ears with wire.
Tutorial Source: abeautifulmess.com
Now you're all set for Halloween, fun outfit-of-the-days, a kiddie party, and perhaps for grabbing the attention of that cute guy in class. Who knows, he might be an animal-lover and he might find your DIY animal ears hard to resist *wink wink*. Do you have any projects to share with us?
---
Comments
Popular
Related
Recent