I love state art; it's a great way to show love for your own state, one you moved away from, or to give as a gift to a long distance friend or loved one. There are so many unique state art DIY projects that use different mediums to create the state; from maps and silhouettes, to string art and glitter ... well you know my favorite saying, the possibilities are endless! Whether you are looking for something rustic, chic, or girly, I have some great state art DIY projects you are going to love.
---
1

String Art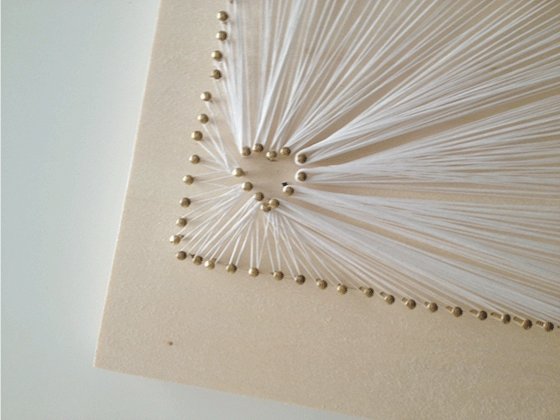 I think my next post is going to be all about string art, it makes me so happy every time I see a new idea using it! One of my favorite state art DIY projects is made with string art, which I hope to make some day! I love the ones that have the little hearts in the center of the state like this one, designcrushblog.com, cute right? The easiest way to start this is to print out the shape of your state for your outline, or use a map! DIY project for next weekend? I think so!
---
2

Glitter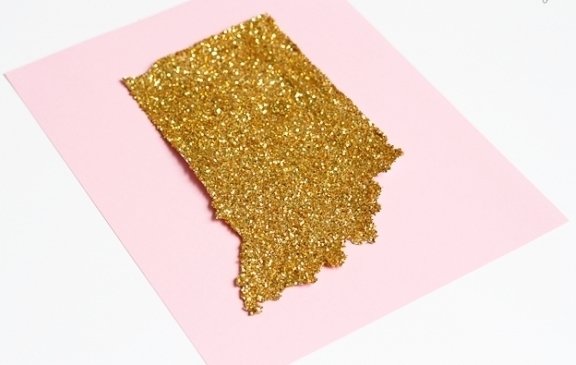 If you are looking for something girly and fun to dress up your room or your daughter's room, then consider using glitter for your state art DIY project. Blogger Chelsea over at twotwentyone.net, has an easy how-to tutorial using glitter and mod podge for her state art DIY. Isn't mod podge just great for every DIY project? You can't go wrong with a simple and sweet wall art project.
---
3

Rustic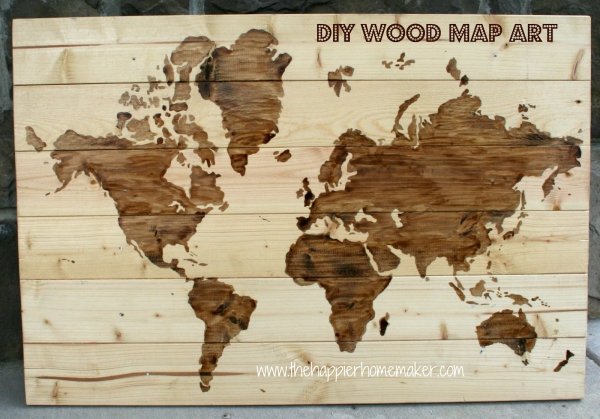 If you are looking for something a little less girly and a bit more rustic, than you are going to love this wood pallet state art idea I found over on thehappierhomemaker.com. She first created a world map, but then did one single state as well. Using a map template, blogger Melissa traced the outline onto the wood and then used a small paint brush and wood stain to fill in her state! Pretty impressive, don't you think?
---
4

Canvas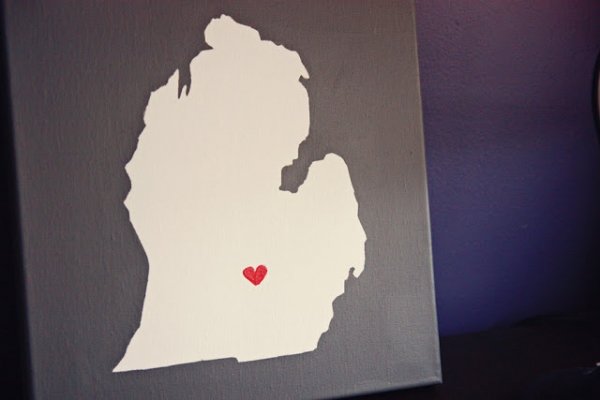 If you loved my canvas DIY post, diy.allwomenstalk.com, then you are going to love this state art DIY. Blogger Jamie creates a silhouette of her state using a printed outline, paint, and a canvas! Would you paint just one state to hang up or would you line up a few different states on the wall of different places you lived or traveled to? Check out the complete tutorial over on inkandadventure.blogspot.com.
---
5

Map It
What better way to create state art than actually using a map that features your city, highways you travel on, and local towns you love to visit. I love this tutorial over on thechicsite.com and the way blogger Rachel displays her map state art in floating picture frames. It just makes the map art more eye catching. So, who wants to send me old maps of PA?
---
6

State Cut out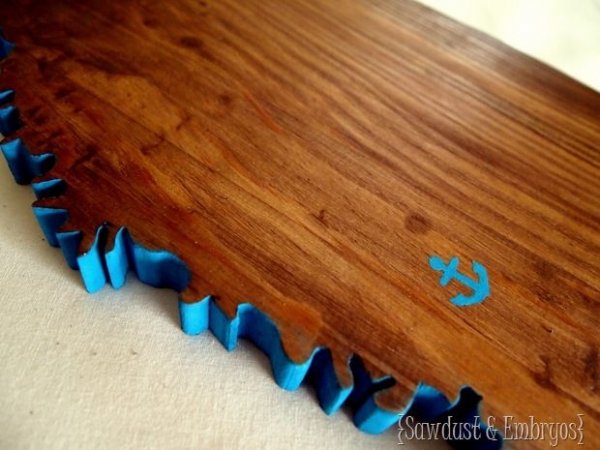 Instead of just drawing your state on a slab of wood like the rustic example I showed above, why not make your own state cut out like this awesome tutorial from the36thavenue.com. Simply gorgeous, right? My favorite part of this DIY is the pop of colorful paint she outlines the cut out with...I am so doing this! Have I mentioned a favorite yet? Well, if not this just might be it.
7

Decoupage
Who said we have to stay inside the lines with these DIY projects. Let's think outside the box a little more. Art has many forms, and with DIY blogs and Pinterest, there are so many ideas out there it will make your head spin! So, think outside the box with decoupage and this fun craft crate map idea from simplicityinthesouth.com, which I think is an awesome project for teachers to put together for their classrooms or really for anyone who loves this idea as much as I do! How ironic is that, I said think outside the box with a DIY featuring a box!
So there you have it, some of my favorite State art DIY projects. Which one is your favorite?
---
Popular
Related
Recent