Embroidery hoops are not just for stitching any more! No, these are not your grandmother's embroidery hoop art crafts. There are so many creative ideas out there; from turning them into frames and chalkboards to nursery mobiles and seasonal wreaths, they are trending for anything and everything! Here are a few of my favorite embroidery hoop art crafts. Share with us the one you like best!
---
1

Seasonal Wreath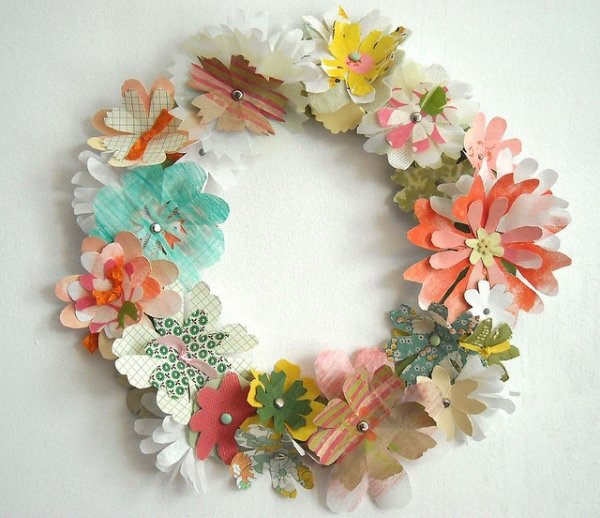 If you are thinking of creative DIY ideas for a seasonal wreath, using an embroidery hoop is a great idea since you already have the round shape. I found two pretty simple ideas that you can whip up in minutes. Blogger Steph's spring hoop over at sillypearl.com is wrapped in yarn to cover the hoop with fabric flowers to decorate it, plus a little spring sign to celebrate the season. Another idea I love is this Christmas hoop wreath from northstory.ca. She used craft foam to put two hoops together and decorated it with socks, which you would never realize just by looking at it!
---
2

Picture Frame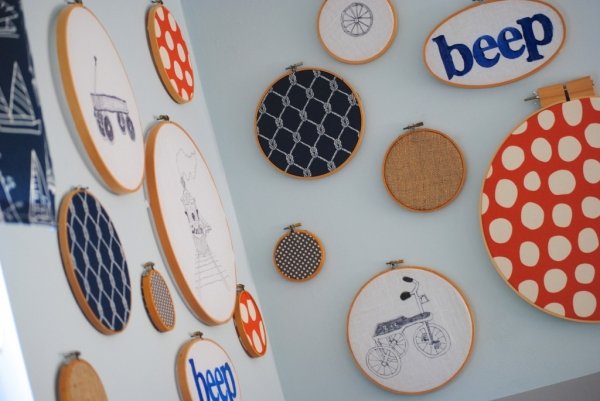 Did you know there was such a thing as photo fabric? Well, I didn't! But, now that I know, I am ready to start printing and making fun crafts like this embroidery hoop picture frame from papernstitchblog.com. Guest blogger Patty printed her family pictures on photo fabric and positioned them between the hoops, then used double stick tape to adhere them to the inside of the closed hoop. Such a clever idea, right? Or you can assemble the hoops together like a mobile and use little clothes pins to attach your photos to them like blogger Natalie did over at natalme.com.
---
3

Nursery Mobile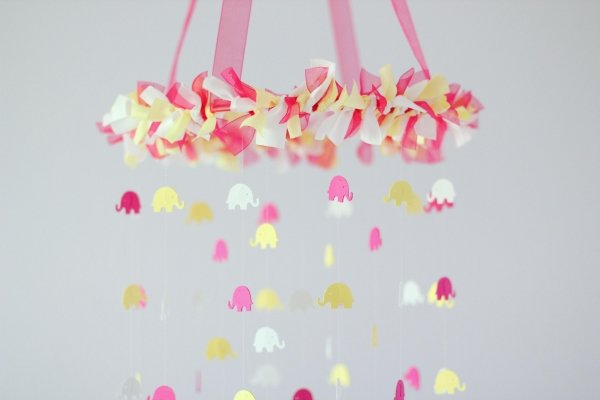 There are so many fun things you can hang from an embroidery hoop for a baby mobile. You can go with a modern look like this ombre craft paper mobile, iheartorganizing.blogspot.com, be more playful and dress the mobile up with little animals like this unique design over on creativejewishmom.com, or go for a more whimsical idea and hang strands of ribbon from the hoop,like this one at ahouseandyard.com. These are all great ideas that include bright colors and hanging objects that your baby will be stimulated by.
---
4

String Art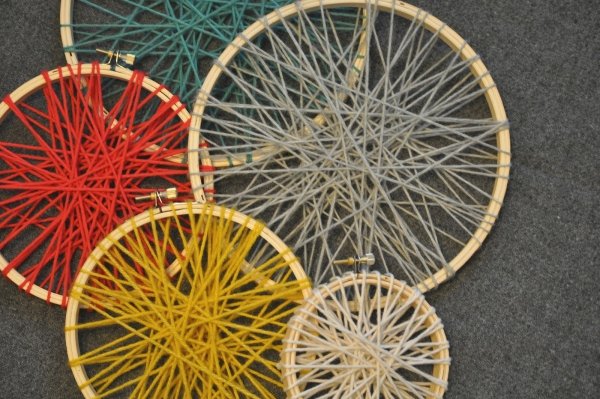 I bet you didn't know you could use an embroidery hoop to create string art! So, it might not be as elaborate as some of the string art ideas out there, but it's still as creative! I love this idea from Stephanie over at henryhappened.com, who used yarn and a large hoop to create a card catcher! Check out this fun Halloween idea from blogger Chrissy thepearlblog.com. My favorite is the spider web design!
---
5

Memo Board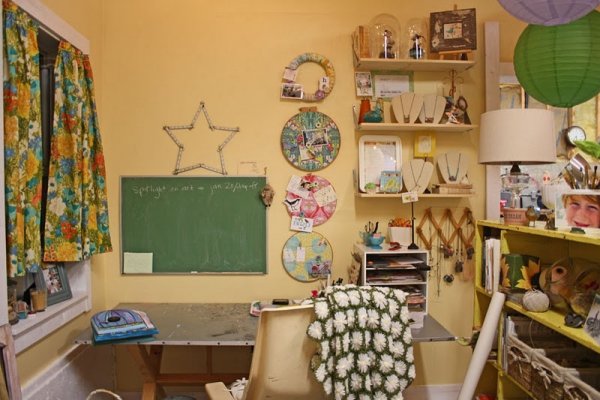 Who couldn't use a memo board in their home, especially one near the telephone? You can use cork board or chalkboard fabric for this fun and creative embroidery hoop craft idea. For the cork board idea, you can either leave the cork as is, place fabric over it, or paint it like blogger Erin did over on lovethecampbellsblog.blogspot.com. My favorite idea is to paint it, what about yours?
---
6

Light Fixture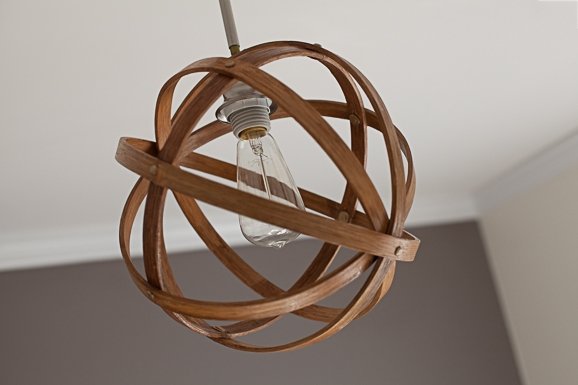 OH MY GOODNESS!! I am obsessed with industrial light fixtures, which is why I love this embroidery hoop idea! Blogger Jessica took a few hoops and structured them together to create her very own pendant light. Find it at dearemmeline.blogspot.com. Amazing right? You can pretty much use embroidery hoops for anything!
7

Storage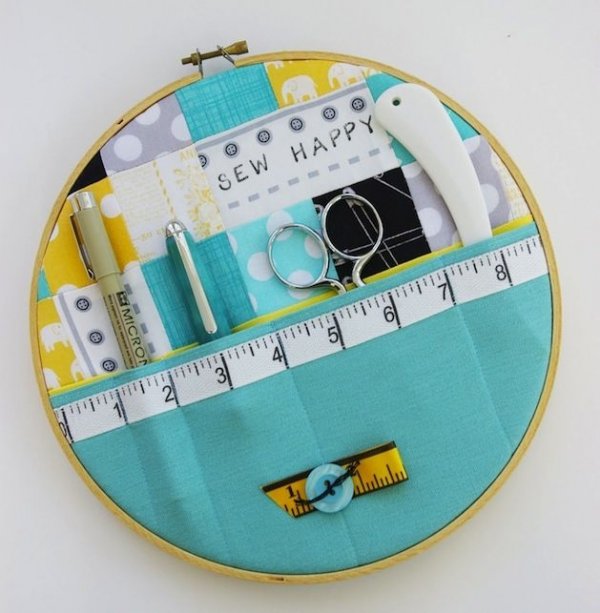 This embroidery hoop idea is perfect for a sewing or craft room. I mean are these pockets not the cutest thing. Find it at duringquiettime.com. Or create a hoop storage bag like this one seen at always-a-project.com. I love them both!
These embroidery hoop art crafts are great for anyone.. Have you put together any of these embroidery hoop art crafts before?
---
Comments
Popular
Related
Recent