Beginner's woodworking projects by Ana White are quite popular. This is because Ana White makes complicated carpentry look doable and she provides plans that are clear and complete. Even if you have never held a hammer in your life, you will find these beginners woodworking projects easy to tackle. As long as you have some power tools (and willing assistants) on the ready, you will be able to build beautiful furniture following these plans.
---
1

X Console Table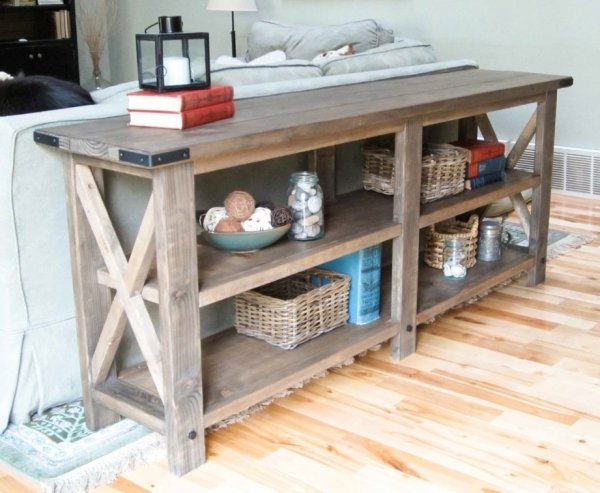 I wanted to start this list of beginner's woodworking projects with this console table because this has always been in my to-do list. I have not gotten around to trying this but I think you will have a grand time following the plan. Most of the materials that you will need for this table are 2x4s. The corners come with decorative bolts. I gather that they are optional but I say don't skip this step. The corner hardware adds to the rustic beauty of the console table.
Tutorial Source: ana-white.com
---
2

X Coffee Table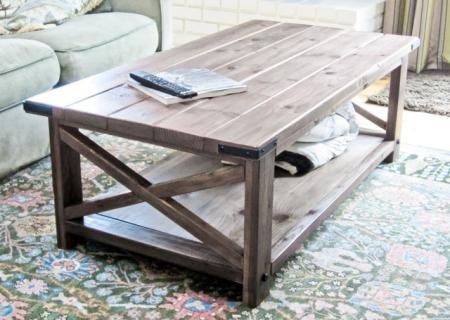 Since you're making the X console table, why don't you go ahead and construct this gorgeous coffee table, too? This piece of furniture will need a fewer number of 2x4s but the wooden parts are pretty much similar to the previous project. Again, don't skip the corner hardware bits.
Tutorial Source: ana-white.com
---
3

10-Dollar Ledge Shelves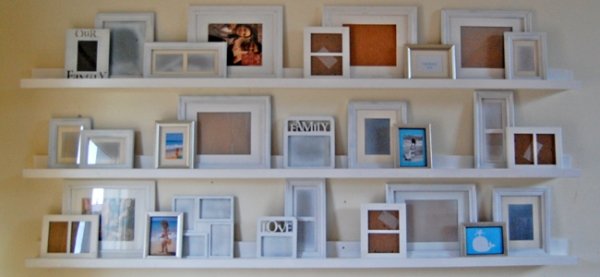 This is a popular woodworking project for beginners. Not only is this very easy, it's quite clever, too. These ledges will make for great gallery walls. Whether constructed in your living room or in any of your kids' rooms, these cheap and sturdy narrow shelves will play host to valued artwork or family photos. In fact, you can use these ledges to create a family tree.
Tutorial Source: ana-white.com
---
4

Outdoor Storage Bench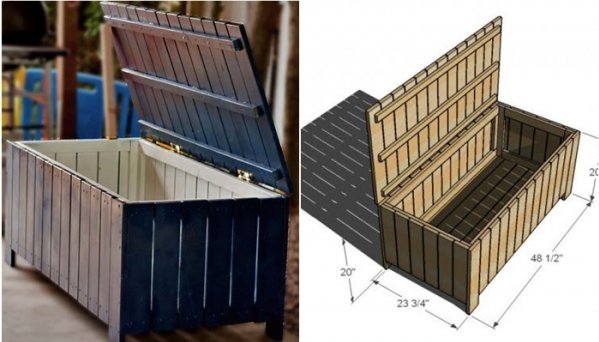 How beautiful! I am always on the lookout for great storage solutions. Obviously, this is one of my favorite beginner's Ana White plans. This was created for storing patio or pool accessories but you can also use this indoors. In fact, I think this will make for a great toy chest. If I had this in my studio, it would spend the rest of its days as home to some of my fabrics.
Tutorial Source: ana-white.com
---
5

Bar Cart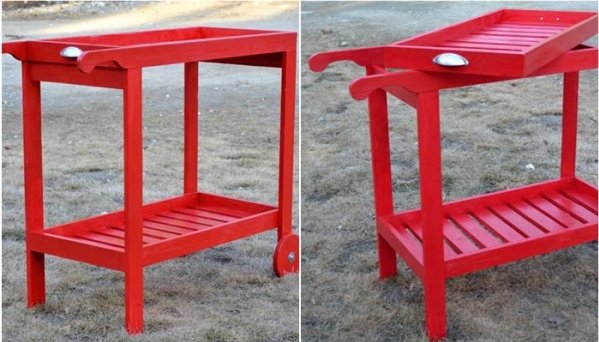 For some reason, bar carts have become quite trendy. If your house is lacking one and you also happen to be somewhat crafty, this carpentry plan is for you. Made entirely of 1x3 lumber, you will not spend a lot to build this piece of furniture. Ana made hers for under $20. That's impressive, considering that the inspiration behind this piece, the Pottery Barn's Chesapeake Bar Cart, is priced at $350.
Tutorial Source: ana-white.com
---
6

Cubby Shelf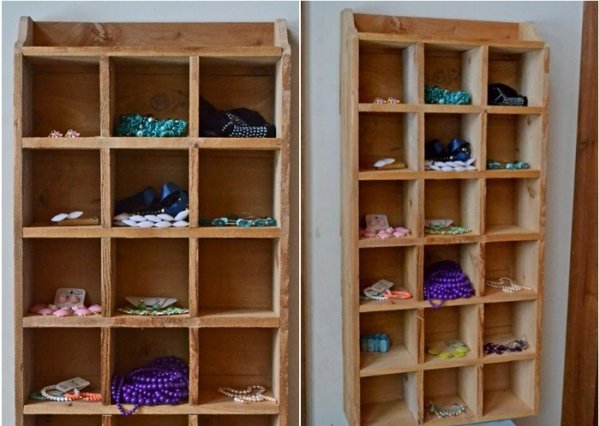 This shelf is made entirely of fence pickets. How incredible is that? Ana left her shelf unfinished and it looks quite nice. But painted in any color, this would look wonderful as well. In fact, I think distressed white would be all sorts of lovely. This kind of shelf is great for storing small accessories. This can also be used as a type of dollhouse for a little girl.
Tutorial Source: ana-white.com
---
7

Number 1 Shelf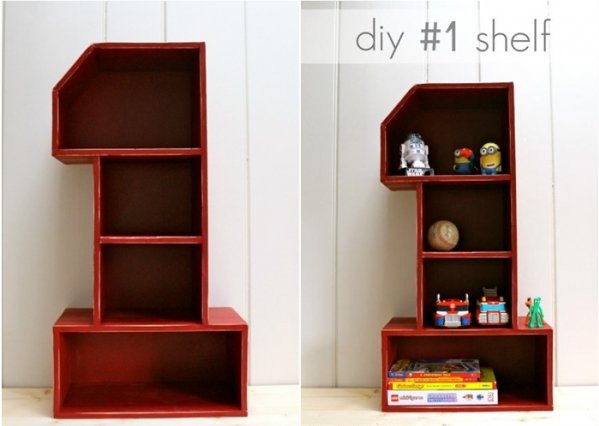 Now THIS is cute! If you want to build something for someone special, this number 1 shelf is a great idea. The inspiration behind this project is also a Pottery Barn product. If you have half-inch plywood strips and some paint lying around and you want an easy project, this woodworking plan is for you.
Tutorial Source: ana-white.com
Are you ready to dive into the fun world of beginner's woodworking? Gone are the days when you lived in fear of the hammer. Now go on and get building.
More
---
Comments
Popular
Recent