Besides canvas art, I have been obsessed with pallet wall art ideas as well. Though I haven't yet tackled these projects, anyone can easily re-use old wood and create something amazing for their pallet art. You can even get your kids in on the fun and make it something you do together. There are pallet wall art ideas for seasonal decor, inspirational, quirky and funky, and just plain cool! Check them out and share with us the ones you love best…
Table of contents:
1

Hometown Love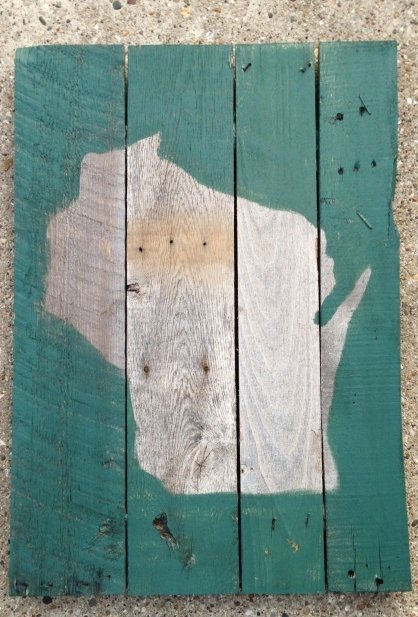 Have you seen the trend of state shapes with little hearts on them? Well, If you like this hometown love trend as much as I do, then you will love this pallet wall art idea. You can print out the shape of your state or country, no matter where you live, trace it onto your pallet, color it in with paint, and you're done! OK, so first you may want to sand down your pallet, give it a background contrasting color of paint, let it dry, and then trace and paint on your state for a really chic look like blogger Becca did over on darlingunleashed.com for her Texas pallet art. Adorable, right? What do you think, is this something you would do for your home decor?
2

Pallet Cut out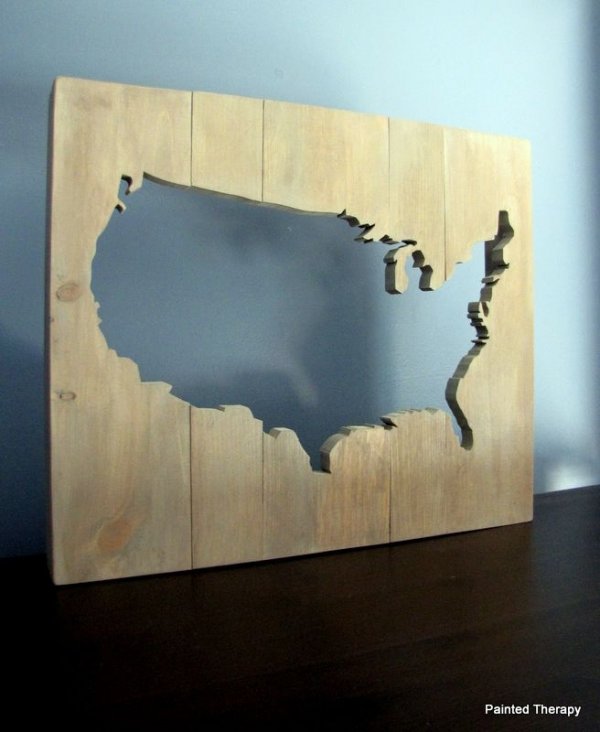 So, this is probably the coolest pallet wall art that I've seen and actually the first time I've stumbled upon this idea of a pallet cut out. Check out this shark over on sandandsisal.com, I mean does it get more bad ass than that?! Plus, not only do you have your cut out in the pallet, you also have the shape you cut to hang up on another wall. Two for one!
3

Shaped Pallet Art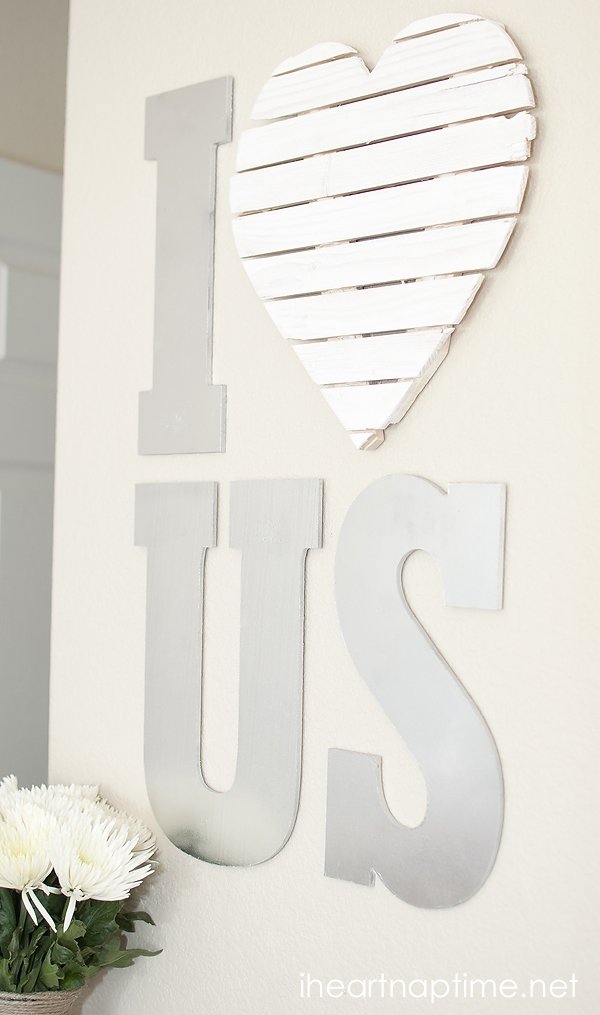 This idea is great if you have a smaller pallet and don't have enough space on it to paint a silhouette or write a quote. First, trace onto your pallet the shape you want, like a heart, butterfly, etc. and then cut! I love how blogger Marie over on iheartnaptime.net, built her pallet first with individual strips of wood, using spacers to give it a pallet look, and then cut out a heart shape. It's an easy idea that will make your space unique and fun.
4

Words of Wisdom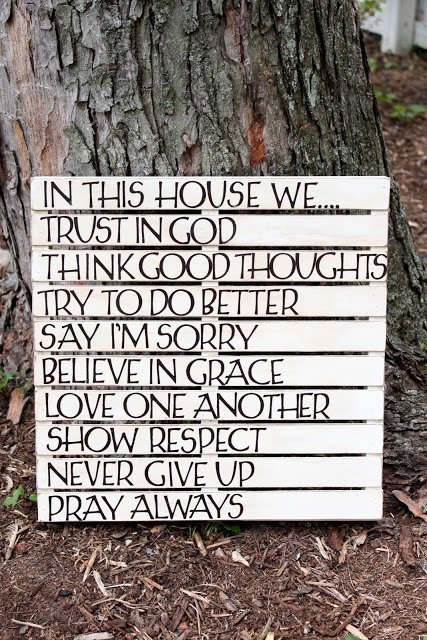 Another decor idea I love is the "House Rules" wall art that has been trending all over Pinterest. You can use canvas art, vinyl stickers, or pallet wood to display your house rules to give the members of your family a little fun reminder every day when they wake. I love the way blogger Tonya put her rules together on this pallet wall art display, loveoffamilyandhome.net. It's a beautiful and inspiring touch for any home.
5

Pallet String Art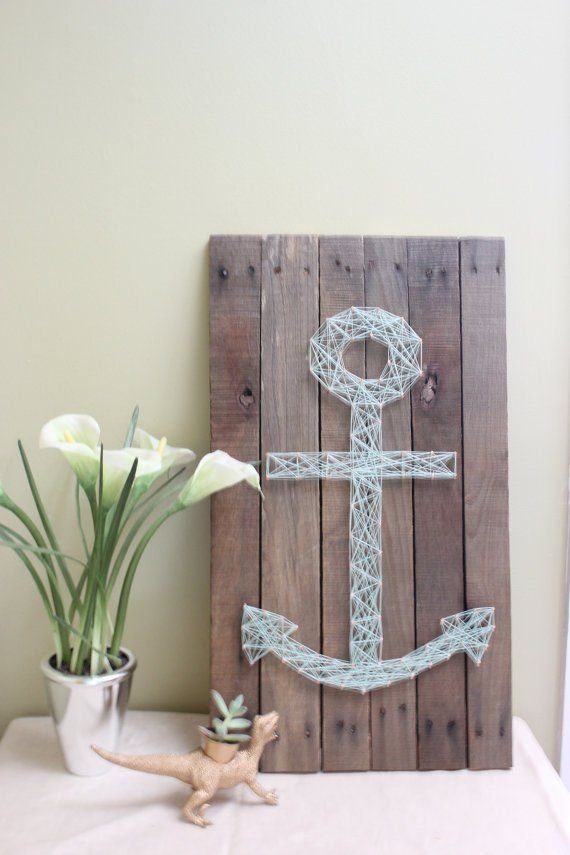 OK, I don't know about you, but string art just blows my mind, especially the really detailed and intricate string art. One day I will try this cool idea. I really need to stop saying "one day" and just do it! How cool is this pallet string art idea over on quelinda-crafts.blogspot.com? Blogger Janny makes it look pretty simple doesn't she?! I bet it is, I just need to give it a try! What would you create out of your pallet string art?
6

Pallet Art Picture Frame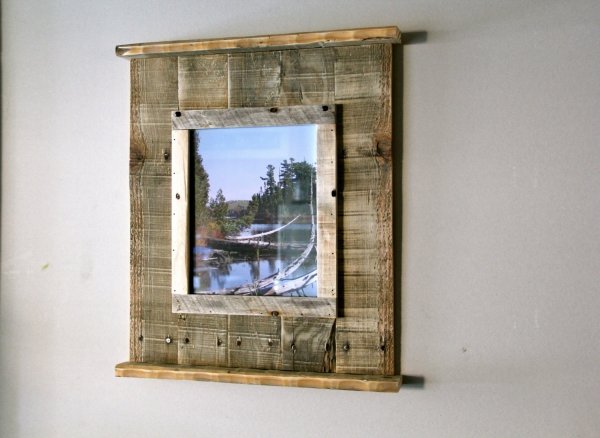 Not only can you turn your pallet into art, but you can turn it into a picture frame as well with this cool idea from lollyjane.com. On Kristi's pallet art, it actually looks like the frame is embedded into the pallet, however, if you read her tutorial it is actually just hanging on there with a nail! Love it, I'm going to need more wall space!
7

Holiday Pallet Art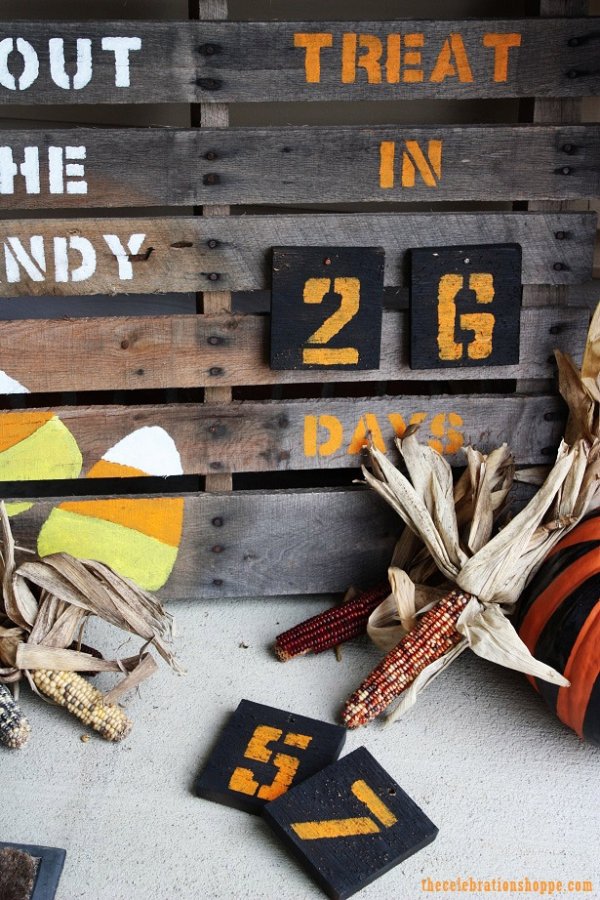 You could paint a tree silhouette onto your pallet, or you can make a Christmas tree out of your pallet wood like bloggers Monica and Jess did over on eastcoastcreativeblog.com. I love the colors and the distressed look. For more holiday ideas, consider cute pallet art for Easter with an adorable little bunny, or a fun Halloween countdown to get the kids ready for trick or treating later this year! There are so many holiday ideas out there that will really add a unique look to your decor no matter what season or holiday you celebrate.
What are some cool pallet wall art ideas you are hoping to put together this year? Which one of these ideas is your favorite?
Please rate this article