Have you ever thought of looking for projects to make from old books? Probably not. Most crafters automatically reach for fabric or paints when they want to create something. The thought of tearing up a book is almost unimaginable! But there are plenty of old books that are falling apart, or that nobody wants to read any more. So here are some amazing projects to make from old books …
---
1

Steampunk Hat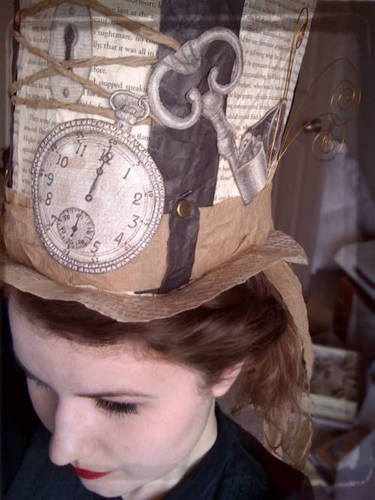 The first of these projects to make from old books is this impressive steampunk hat. What a creative use for tatty pages! If you're into steampunk, or have an invitation to a fancy dress party, this would be one way of making a truly original costume. Mix words and illustrations to get the right look. It probably won't stand up to repeated wear, but it'll certainly grab attention.
---
2

Christmas Tree
A local café/bookshop had trees like this on display last Christmas, and I wondered how they were made. Well, now I know! It's a lot easier than I thought. These trees are perfect if you don't have space for a proper tree, or like less traditional decorations. It's a lovely project to give a new life to an old paperback that's falling apart, or that you're never going to read again. Try your hand at it here: kaylaaimee.com.
---
3

Book Art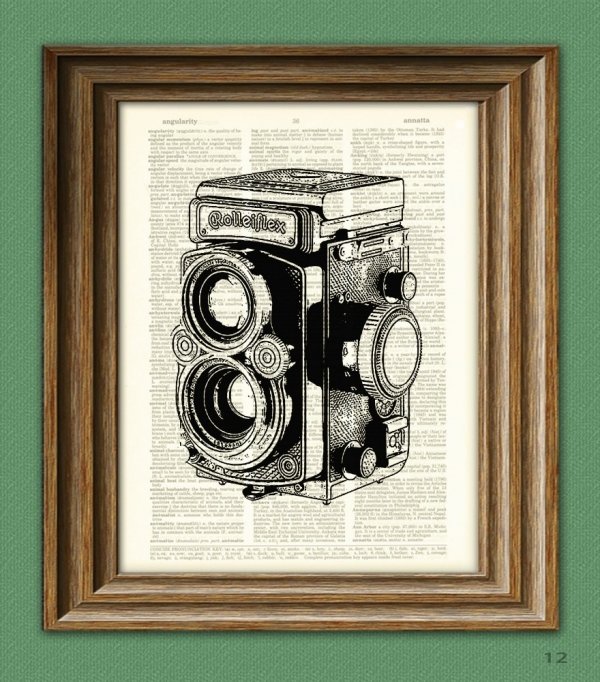 These prints are so, so simple to make, and will look stunning framed in a group. All you need are some pages and a printer. That's it. You'll need a large book (or you'll end up with very small prints). Remove the pages carefully, so that they don't tear. Place the pages in your printer and print images on top. Choose strong images that will stand out against the pages. You can find more help at rufflesandstuff.com.
---
4

Candle Holders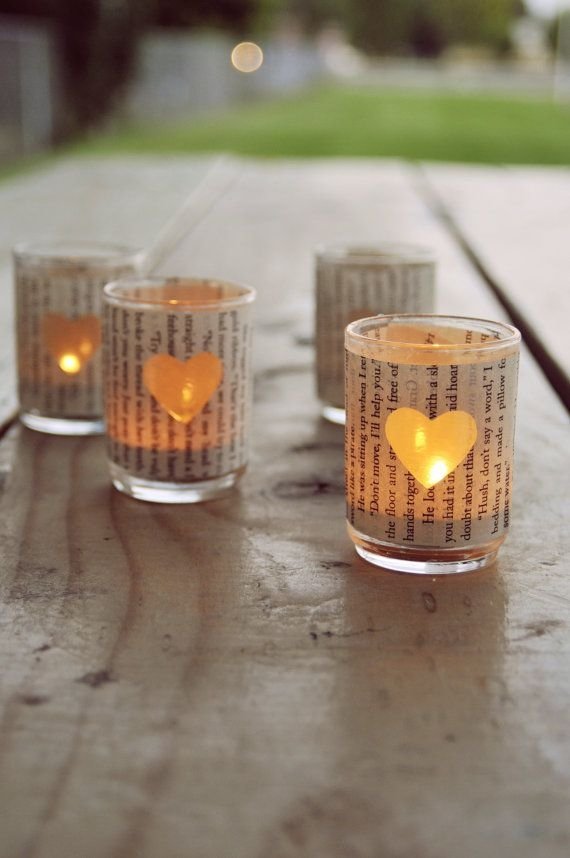 Here's a lovely project for candle fans: arrowandapple.com. A group of jars with the soft candlelight peeping through the pages will look lovely. It's also an excellent way of reusing food jars, so start collecting them instead of throwing them into recycling. The paper-covered jars would also look stunning if painted with a light color wash - try a very thin layer of watercolor paints.
---
5

Book Planter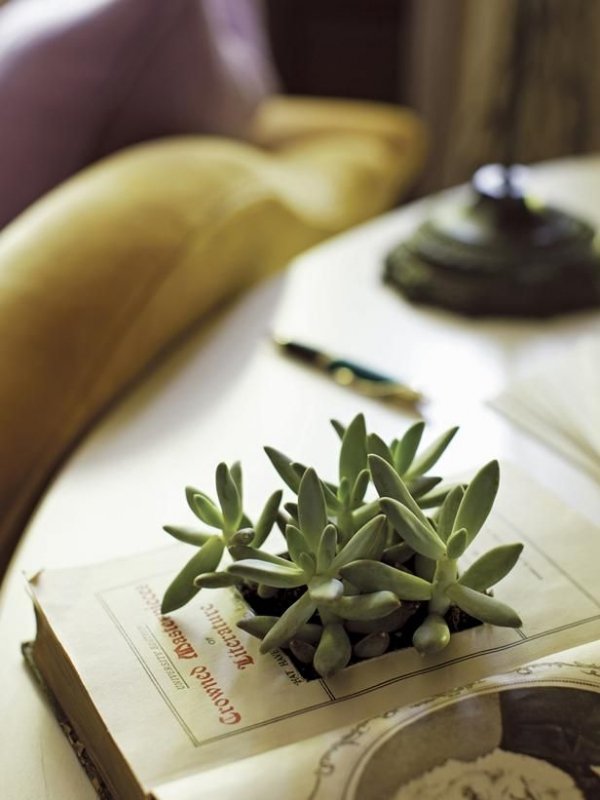 It's truly amazing what imaginative ideas there are for making crafts with books. Would you ever have thought of turning a book into a planter? No, me neither. This project uses a plastic liner to prevent any water damage to the book (a soggy book wouldn't last long!). Use the tutorial at friendship.about.com">https://www.apartmenttherapy.com/la/projects/diy-book-planters--145212">friendship.about.com for some additional help.
---
6

Bird Ornament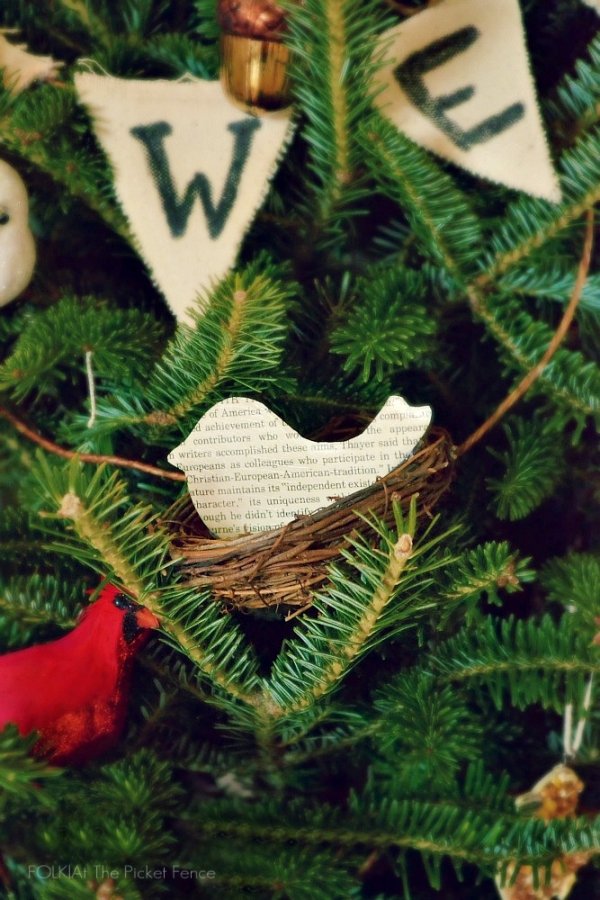 This little bird is a really simple project, found at friendship.about.com">https://www.bystephanielynn.com/2010/08/recycled-book-page-bird-ornament-no2.html">friendship.about.com; you may enjoy making it with your kids. It's basically a few simple shapes glued together, so will take very little time to complete. This project would also be ideal for homemade Christmas ornaments. You could make a whole flock of birds to perch in your tree!
7

Book Necklace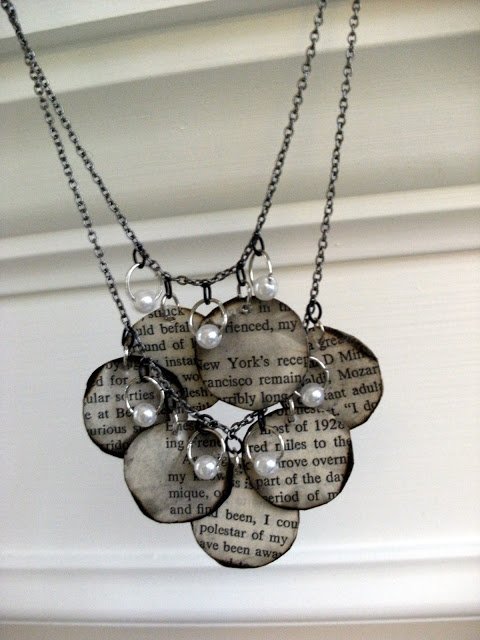 This fabulous necklace is a piece anyone would be proud to wear. It looks like something you'd pay a lot for in a shop. Why not make one for a booklover as a gift? When you pick out a book to use for the necklace, choose some words that will mean a lot to the recipient.
Book crafts can be amazingly complex - just look at this extraordinary example of papercutting art: (contentinacottage.blogspot.com.es! But you can also find countless projects that require far less skill and time. See what you can do with your old books! What's your favorite thing to do with your old books?
---
Comments
Popular
Related
Recent