Rainbow loom bracelets might be the new trend in schools, but colorful duct tape crafts for kids are still pretty popular as well. You can make more than just bracelets with them too, which is why it is one trend that won't be going away anytime soon! From little bags to hair bows, these duct tape crafts for kids will stretch their imaginations and inspire a whole new wardrobe among other things!
---
1

Duct Tape Rings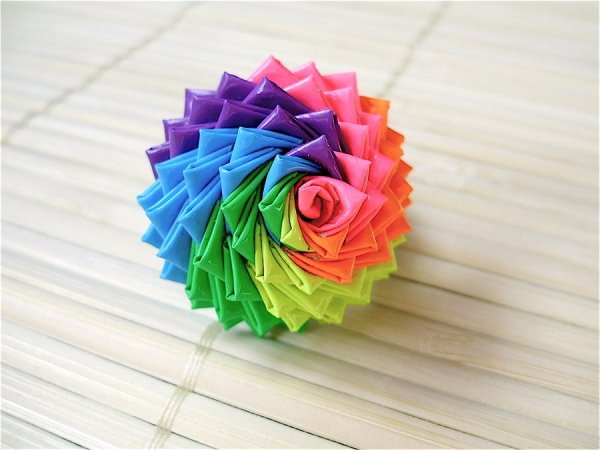 Your little girls will love this first duct tape crafts for kids idea, especially because there is a young teen on Youtube (MissCraftTime) with a great tutorial on how to make them! What could be more inspiring for your kids than watching someone their own age teaching them how to make a craft project? It's pretty amazing to watch as she turns little pieces of duct tape into a beautiful rose ring to wear. Check it out and tell me what you think!
---
2

Storage Boxes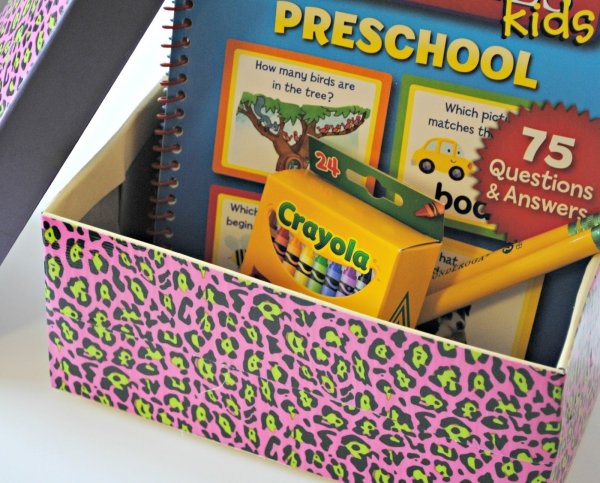 Every kid needs to have a place to put their toys and other favorite things, right? So, lets dress up those boring storage boxes with fun duct tape prints! You can even reuse old shoe boxes or moving boxes for this idea. No empty box is safe with colorful duct tape around!
3

Duct Tape Clutch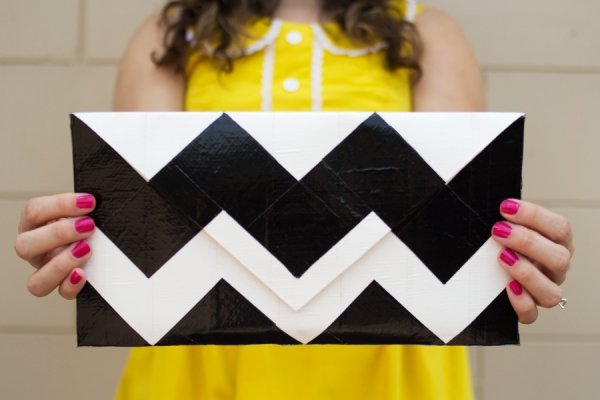 Your teens will really love this craft idea, especially if they are looking for a clutch to match perfectly with their prom dress! I love this chevron print duct tape clutch over at sarahhearts.com, it actually looks like something you would buy in the store! You can pretty much make anything with duct tape; you just have to get creative and use your imagination.
---
4

Duct Tape Bow Tie
Oh this is just too cute! Why just make a bow for your hair when you can make a bow tie for your little boy as well? Well, girls are actually getting into wearing bow ties too, so you can turn their duct tape hair bow into a bow tie for them and vice versa! Check out the tutorial over on repeatcrafterme.com for more info on how to make both!
---
5

Duct Tape Banner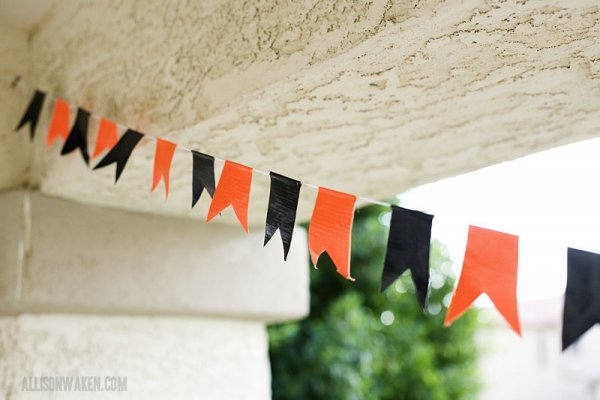 A duct tape banner is an easy decor idea that kids can help make for any party, or one they can create to dress up a blank space on their wall. I love the heart duct tape garland over at girllovesglam.com, it really can't get easier than this one!
---
6

Feathered Duct Tape Earrings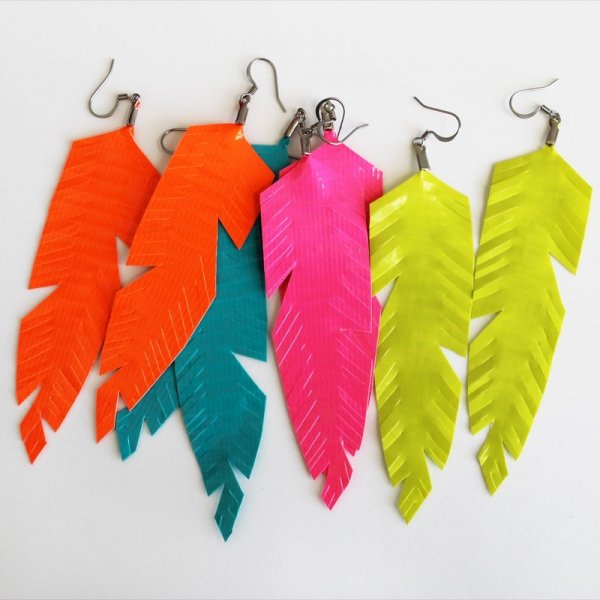 I made these feathered duct earrings with my girls last year and everyone loved them. They are pretty easy to make and it really got our creative juices flowing. After we made these, my oldest stepdaughter made a few duct tape bracelets as well. Check out a great tutorial for this idea over on brit.co, who uses really fun neon colors for her earrings!
---
7

Silhouette Wall Art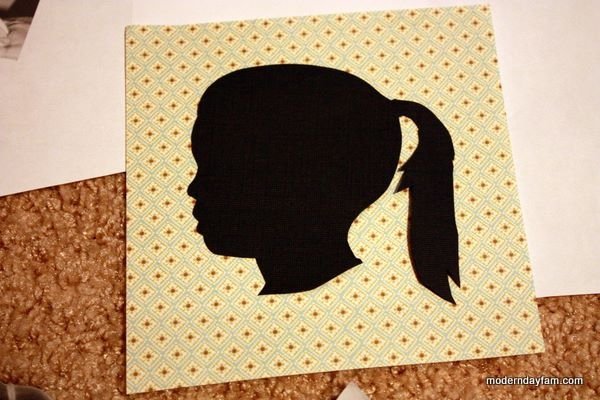 OK, I think this is by far my favorite duct tape project I've ever seen, even more than the bow tie! Your kids can get really creative and make any type of duct tape wall art that comes to mind. Or they can make a silhouette duct tape wall art like this one over on vintagerevivals.com. She even has a video tutorial to show you the steps on how to make it. Love it!
So tell me, which of these duct tape crafts for kids is your favorite?
---
Comments
Popular
Related
Recent