If you're planning an Oscars-themed party, these movie night DIYs are sure to tickle your creative fancy. From projects that you can do for the snacks to some that will make the whole event extra memorable, these movie night DIYs have got you covered. So take out some tools and craft supplies and prepare for a party that even the Academy will love.
---
1

Marquee Letters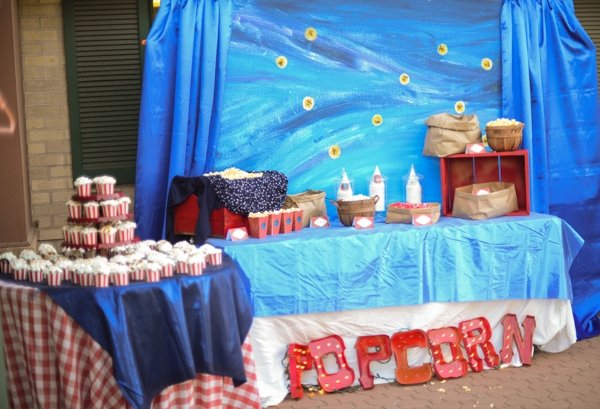 Making marquee letters is one of the fun movie night DIYs that you can do. For this particular project, you will be needing LED lights, foam core board, poster board, paint, and some supplies for assembling the letters. To stay true to the vintage marquee look, using red paint is necessary.
Tutorial Source: tikkido.com
---
2

PVC Movie Screen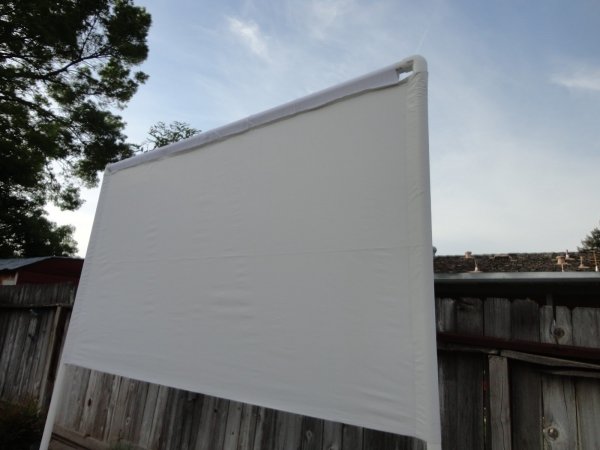 How perfect is this outdoor movie screen? If you think that you will be having movie nights many times a year, having a semi-permanent movie screen is important. For the screen part, you can use any opaque white fabric. For the frame, you will be needing PVC pipe. Tent stakes might also be needed if your screen refuses to stand straight.
Tutorial Source: clunkycrafts.com
---
3

Dropcloth Movie Screen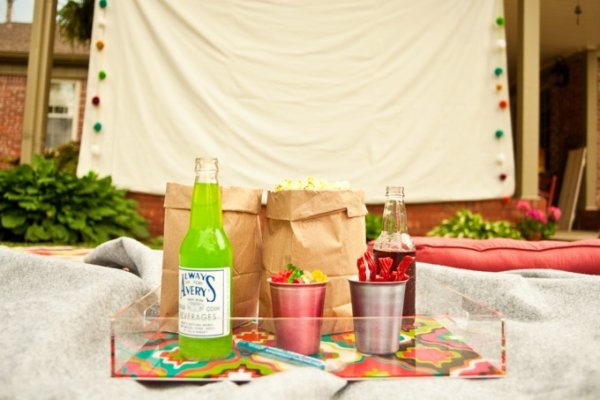 This DIY movie night screen idea does not require a lot of work. It is also ideal for those who want a screen that will be easy to fold and store after the event. You will simply need to hang the painter's dropcloth to some hooks and that's it. To avoid draping, make sure to "hook" the middle section, too.
Tutorial Source: prairiehive.com
---
4

Treat Cone

What's a movie night party without popcorn? And what's the point of serving popcorn at a party if you don't invest in the presentation? For a bit of help, please turn your attention to this popcorn cone holder. Some power tools are needed to make this fun project. Design variation: instead of holes, you can choose to do wooden divisions. This will work if you will be serving popcorn in standard bags.

Tutorial Source: smashedpeasandcarrots.com
---
5

Pillow Bed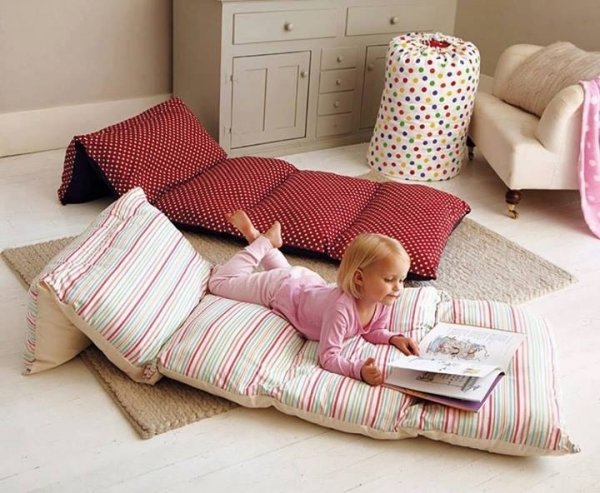 Not only is this great for a fun movie night, it can be wonderful for sleepovers, too. The tutorial here shows you a way to make the long pillow case. Divided into sections and with pillows inserted, it becomes a great makeshift bed for watching a movie.
Tutorial Source: oopseydaisyblog.com
---
6

Ticket Pillow

How adorable! We don't recommend making a pillow for each of your guests. But with one or two of these lying around the movie night venue, the ambiance will feel more Hollywood fun. For the letters and numbers of your ticket pillow, black felt will work best. Simply cut following a printed template and topstitch to the pillow case. This can be as detailed as you like. You can even include the movie title!

Tutorial Source: howjoyful.com
---
7

Fringed Popcorn Bags

How fun would these bags be if you're showing a Western movie at your party? The best party is that these are so incredibly easy to do. Simply fold the top part of the paper, cut to make the fringe, and embellish. Fill with popcorn and display with other Western-themed accessories and drinks.

Tutorial Source: igottacreate.blogspot.com
---
8

Solar Powered Arrow Marquee

The perfect movie night DIY for telling your guests where they can enjoy the film. I say leave it up even after the party, though. It will make for a wonderful décor in your garden.

Tutorial Source: doodlecraft.blogspot.com

Ready for your wonderfully DIY and crafty movie night? Now all you have to worry about are the hors d'oeuvres (popcorn alone will not do). Enjoy!
More
Comments
Popular
Recent