The mason jar trend has always been around for collectors, but hadn't caught on with the rest of the world until bloggers and Pinterest showed us a whole load of fun mason jar DIY ideas. DIY rustic weddings helped kick off the trend as well, but now there are more and more mason jar DIY ideas for home decor and crafts for kids and teens. Just like these:-
---
1

Mason Jar Storage DIY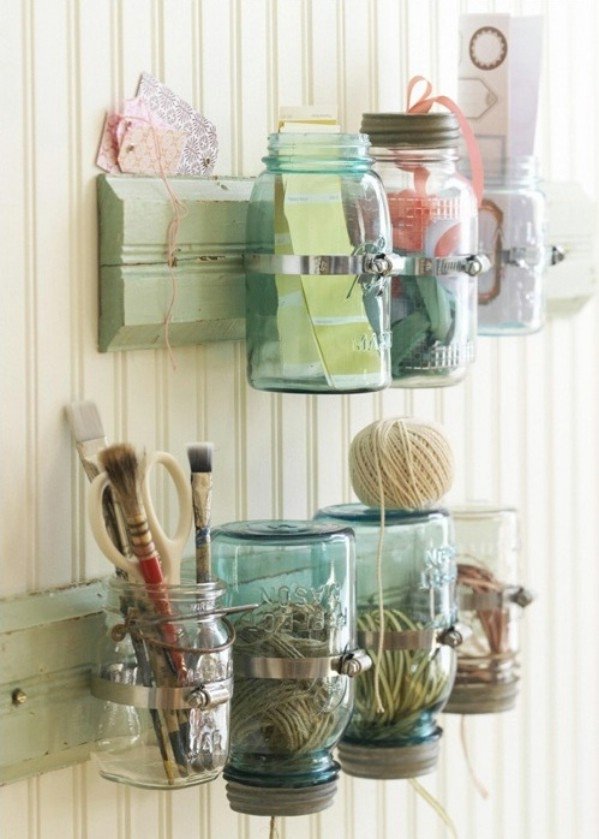 This is a great mason jar DIY idea for teens who need storage on their desk or in the bathroom! They can use the jars to hold makeup brushes, pens and pencils, craft supplies, and more. You can display them on your desk and get creative with your mason jar lids by painting them, gluing fun items to the top, or you can make a storage shelf on the wall with this great tutorial over on lovelylittledetails.com. The possibilities are endless!
---
2

Glitter Globe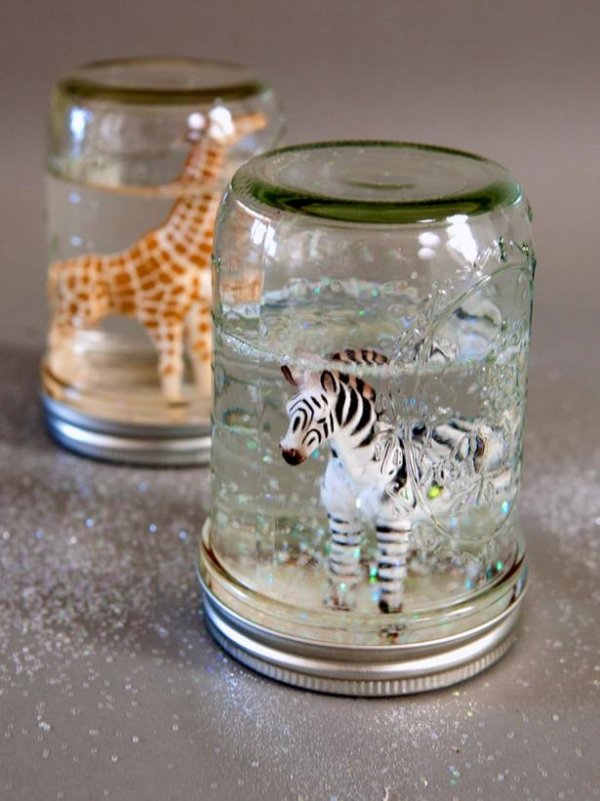 Who says mason jar snow globes have to be made just for winter. Substitute glitter for the "snow" and you have yourself a pretty mason jar globe you can enjoy all year long! I love this tutorial over at bakingfriendsforever.com that uses fun little toys to glue inside the jar for the glitter globe like the Minions from Despicable Me 2! I need to start making some of these with my girls; they would make great birthday gifts for their friends!
Trendinig Stories
More Stories ...
3

Words of Inspiration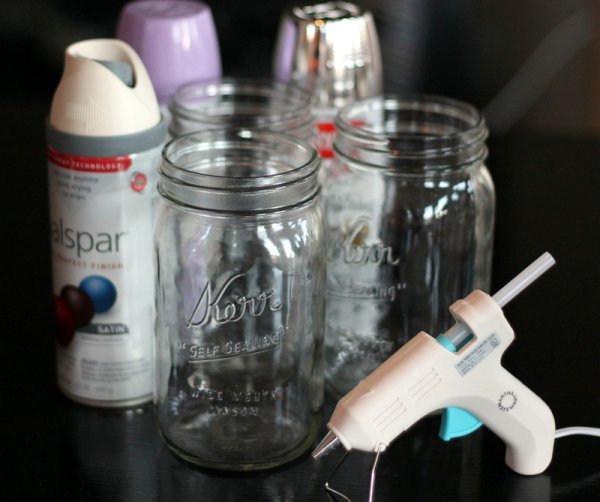 This is another awesome mason jar DIY that I would love to try and one I know my girls would love doing too. It's pretty easy, all you need is a hot glue gun, a jar (of course), and spray paint. You may also want a protective sealant to go over the spray paint to keep it from chipping. Use the hot glue gun to write words of inspiration on your jar, spray with the paint, and presto change-o you have a beautiful jar that will wow your friends! Check out the complete and simple tutorial over on myheartfeltattempts.blogspot.com.
---
4

Vintage Photo Display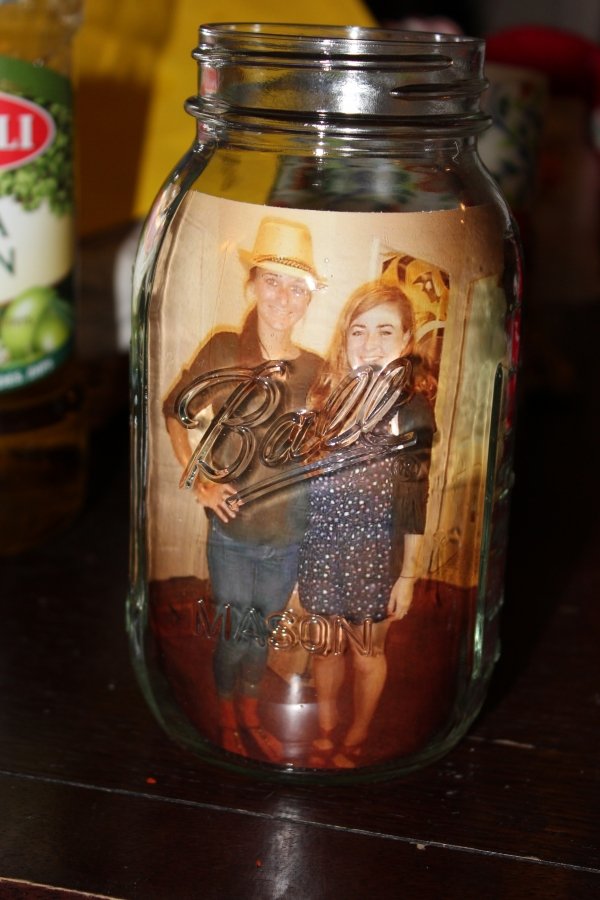 Sure you could just place your printed photo in a mason jar and be done with it. Or you can give your photos a sepia tone to make them look old and vintage with this cool trick blogger Cori put together for her wedding centerpieces, augandeverythingafter.blogspot.com. With a little vegetable oil and a black and white photo you can give your photo a vintage look from the past.
---
5

Decoupage Mason Jar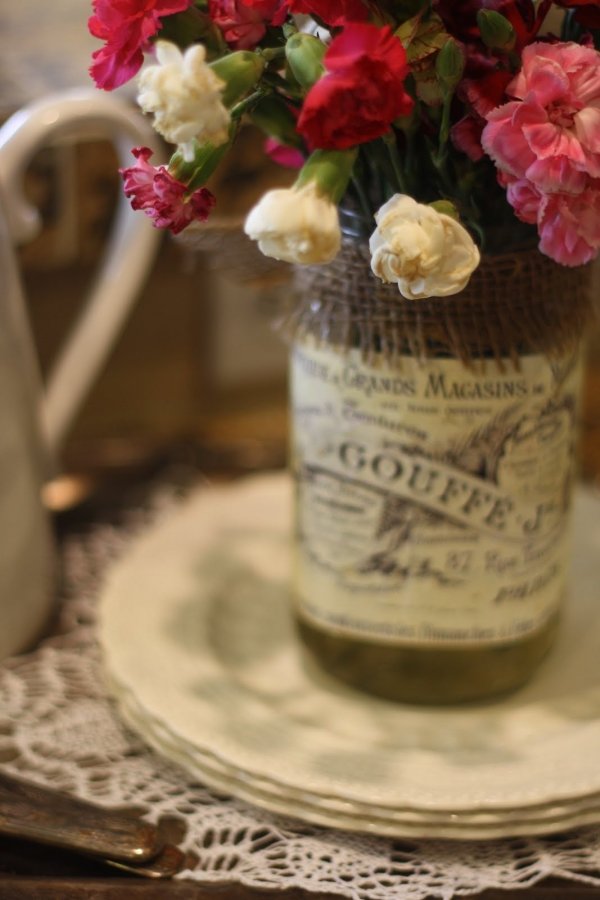 If you love making crafts using old books, comics, or sheet music, you will love this mason jar DIY! I know my girls would love making this decoupage mason jar with all three of those types of paper! My favorite of these ideas is the sheet music, especially from a favorite song. I just love the idea of seeing music notes decoupaged on a mason jar. Mod Podge will really help with this project. You can use the jars for storage for pencils, pens, or craft supplies or you can put little votive candles inside to give the old paper a glowing effect! Check it out over on bubbyandbean.com.
---
6

Mason Jar Silhouette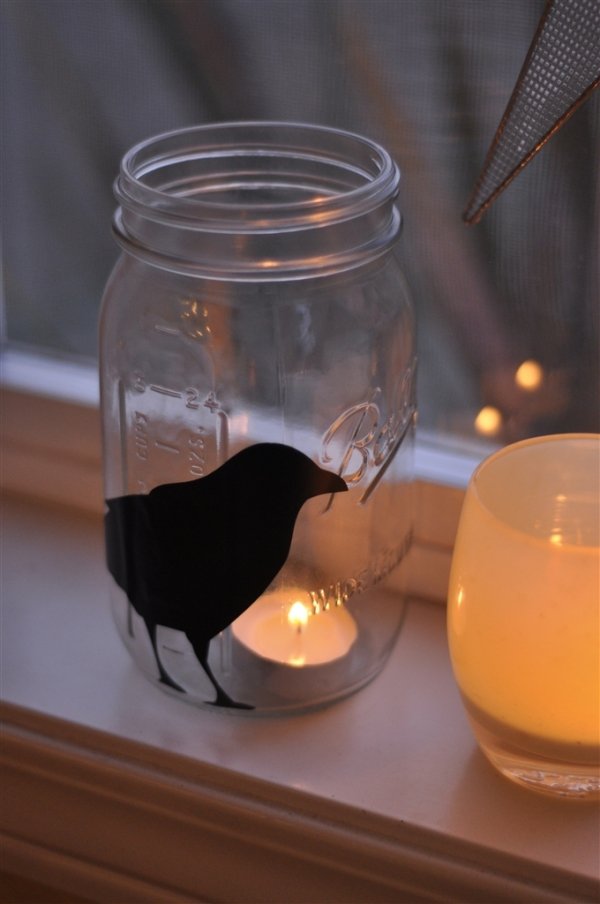 OK, so I think I love this mason jar DIY idea even more than the words of inspiration! Especially when it features a cool deer silhouette like this tutorial over on pleasenotepaper.com. You can really print out any silhouette you like, I bet my oldest daughter would print out a Disney character silhouette and my younger girl would probably print out a Marvel comic book character! You don't need a Silhouette craft machine for this, but it would be nice to have one! Blogger Elizabeth uses a shipping label to print out her silhouette and then cuts the shape before placing it on the jar. Check out her blog for the complete tutorial.
---
7

Chalkboard Mason Jar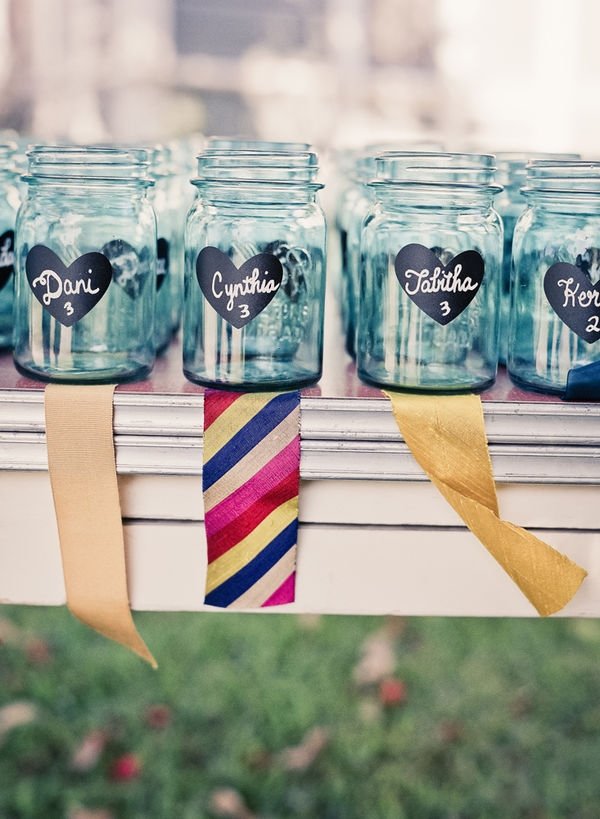 This is a great craft idea for teens and kids, or pretty much anyone! It's easy to do and would make a great gift. You can use them for any space in your home; on your desk, mantle, in your office, or even in the kitchen. Check out the tutorial over on michaelanoelledesigns.blogspot.com for more info.
So, which of these mason jar DIY ideas are your favorite? What are some mason jar crafts you have put together before?
---
Comments
Popular
Related
Recent