The rainbow loom bracelets are still trending and they will probably be around for a while. Kids love making them, trading them, giving them as gifts, and showing off their skills with really fun designs. Oh, and they aren't the only ones who love rainbow loom bracelets...you know it's true! Teens, parents, and young adults love them too! So, let's get started and see what fun designs we can make, or what the kids can make for us!
---
1

Fishtail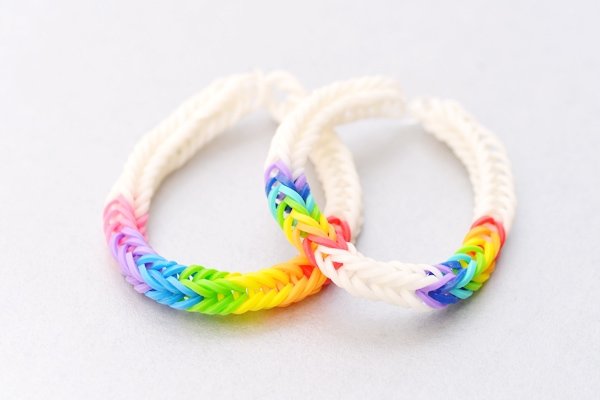 This is one of my favorite designs of rainbow loom bracelets that I've seen because it reminds me of a really pretty fishtail braid. I love the idea of mixing different colors together, it really makes the bracelet pop. There are tons of video tutorials on how to make these too. This design is considered an easy one, but still very popular.
---
2

Reverso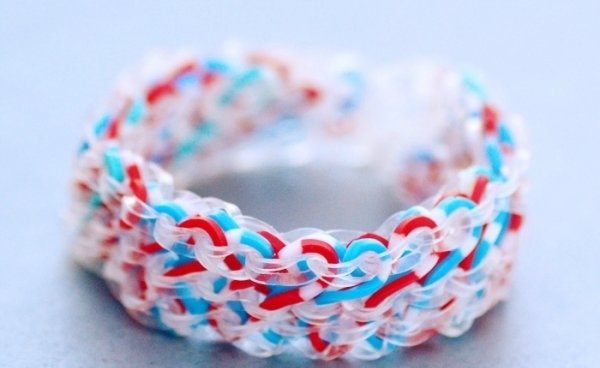 Did you know there is a blog out there that has tons of tutorials and ideas for different rainbow loom bracelet designs? This one is called "Reverso" because it's reversible! I love how it looks like a cuff with the different layers. I know my girls are a little older and probably not into this trend as much as younger kids are, but now I want to make one of these! Check out the tutorial over on loomlove.com.
3

The Warrior
OK, these designs just keep getting cooler! Can it really get better than a bracelet called "The Warrior"? Just look at it! I love how these designs challenge kids on a level of difficulty and help them use their imagination to create different techniques. What's even cooler about these tutorials, it's a young girl showing you how to make them! Check it out at loomlove.com.
---
4

Minion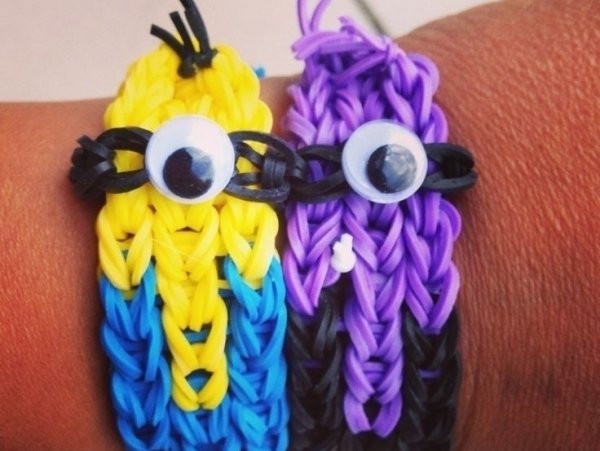 You can make little character bracelets too, I'm really impressed! Have you seen these minion rainbow loom bracelets before? If not, this is definitely one to try! I can't imagine how difficult this must have been to create, but the outcome is really spectacular and will really wow your little one's friends! See loomlove.com for the complete tutorial, including the YouTube video how to.
---
5

Mohawk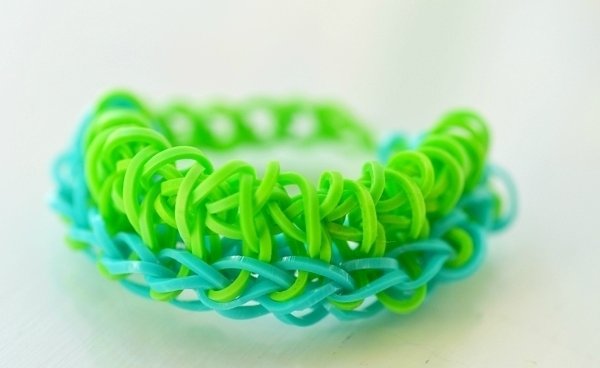 What I love about these bracelets is how gender friendly they are; little girls and boys enjoy making them. I'm pretty sure this one called the "Mohawk" will be a big trend among boys, especially if they have a little mohawk! Not only are the designs cool, but the names are too! Check out loomlove.com for the instructions.
---
6

Railroad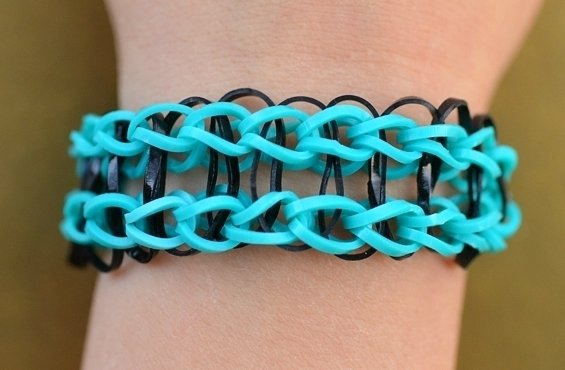 If your little ones love riding the train, books about trains, and movies about trains, then they will love this loom bracelet that is called "Railroad." It's pretty neat how each of these designs looks like the name they are given. This one is on the easy level for kids who are just starting to make these fun bracelets. You can find the tutorial at loomlove.com.
---
7

Pinstripe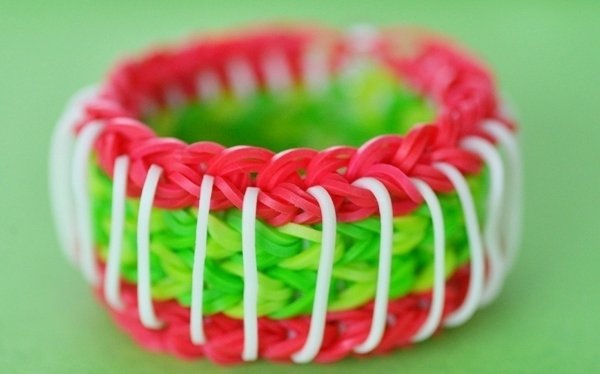 Yet another name that pretty much speaks for itself! If you are a Yankees fan or a sailor then this design is perfect for your kids or you! I love designs like this one that have an element that stands out, like the pinstripe! Again, go to loomlove.com for the tutorial.
What are some fun designs of rainbow loom bracelets that your little ones have made? I would love to hear if your kids have made something different than the designs I listed.
---
Comments
Popular
Related
Recent