The next time you find yourself at a flea market, check out some of the vintage tins for sale. They come in many sizes and have many designs. They are perfect for a wide variety of crafty upcycling projects, too. We have here ideas that are sure to tickle your fancy. Most of these vintage tin craft projects will give you beautiful items for the home. They're perfect for organizing and for giving your home that fun shabby chic look. Hope you enjoy these vintage tin DIYs!
---
1

Make Candles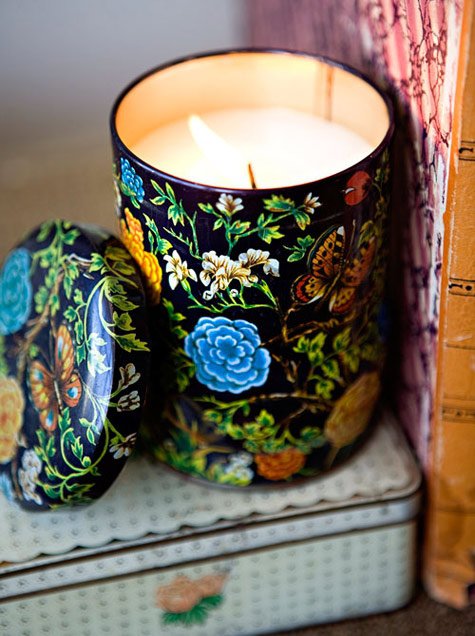 How gorgeous is this vintage tin upcycled DIY? This idea will not have you doing much to alter the look of your flea market vintage tins. In fact, you will want to leave the design or style and let it be an inspiration for your candle-making adventures. If you choose to make aromatic candles, perhaps you can use the vintage tin design as a reference point for the scents.
Source: designsponge.com
---
2

Turn a Vintage Tin into a Lamp Base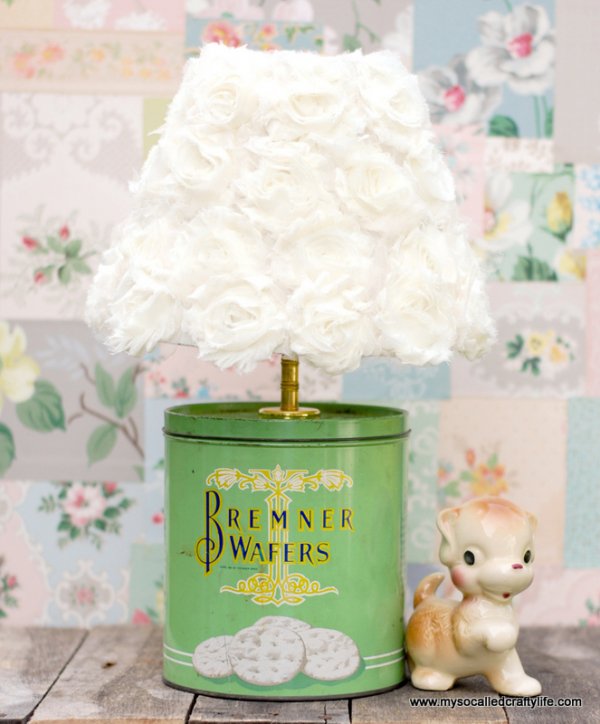 For this fun home décor project, you will want to choose a considerably large vintage tin. Perhaps an old container for biscuits or coffee. You can choose a round one or something with a square or rectangular shape. To attach your lamp components, you will only need a drill, couplers, small PVC tubing, and some industrial glue. Assembly of this lamp is pretty straightforward. For your shade, choose something plain; you will want the vintage tin to be the star of this light fixture.
Source: mysocalledcraftylife.com
---
3

Create a Succulent Planter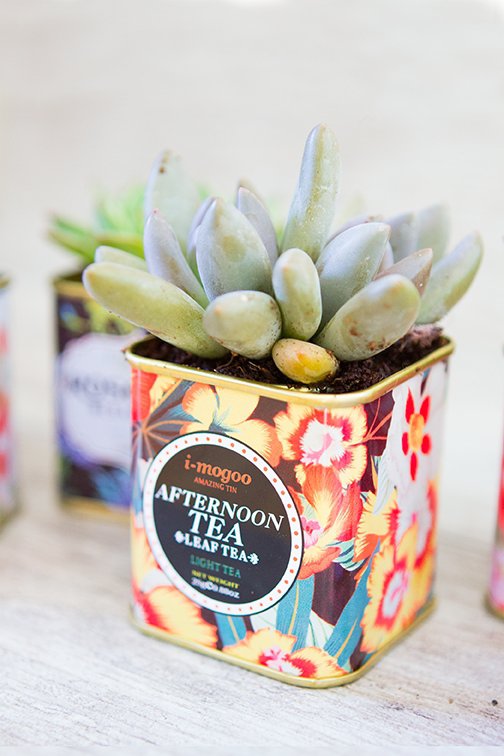 Here is another vintage tin upcycling idea that is similar to the candle project. In other words, you will not be doing anything with the container. You simply fill it with soil, plant your succulent, and then display. For bigger vintage tins, you can plant several types of succulents.
Source: thesarahjohnson.com
---
4

Use Tins as Magnet Organizers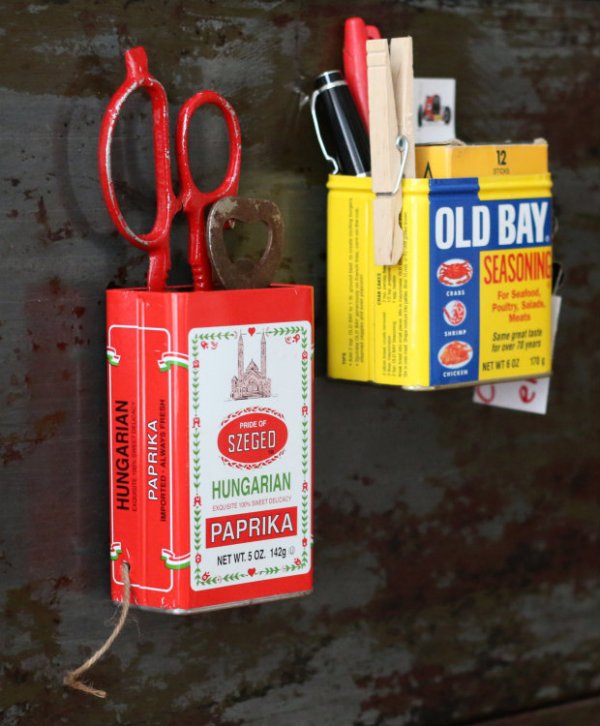 Here is another easy and fun way to upcycle those pretty vintage tins. Simply glue tiny magnets to the backs and then use them to organize pens, notes, and other things. This idea will work only with thin and tall vintage tin containers. Large ones might be too bulky stuck outside your fridge door.
Source: ehow.com
---
5

Fashion a Unique Lamp Shade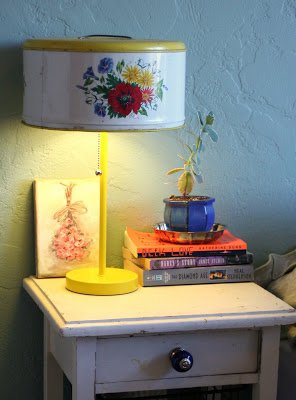 As you can see, a vintage tin container can be upcycled to a lamp base OR a lamp shade. This DIY is so simple, it doesn't call for any advanced assembly. You simply remove the shade of an existing lamp. Keep the frame, though. You then prop the vintage tin to this frame and that's it. Easy! If the interior color of your vintage tin is not to your liking, you don't have to remove the shade of your lamp.
Source: lilliedale.blogspot.com
---
6

Make Holiday Containers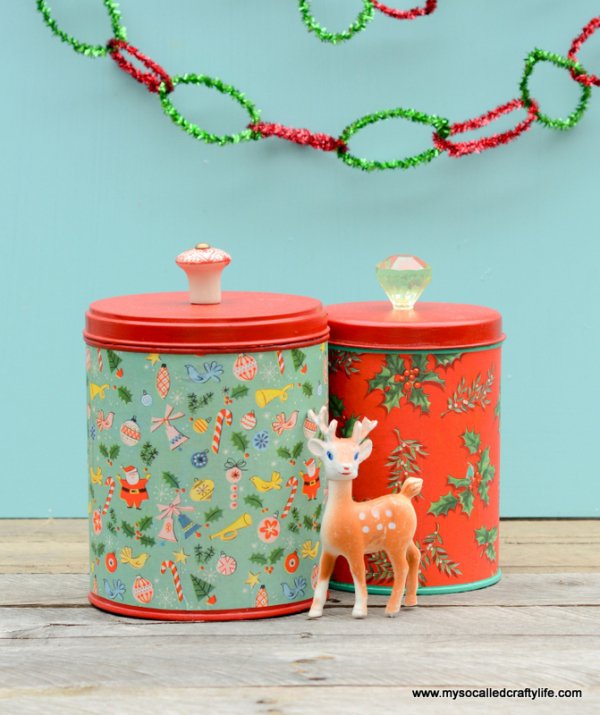 Tin containers with Christmas designs are displayed all over stores during the holiday season. But why buy when you can DIY, right? This project calls for round vintage tin containers, your favorite Christmas wrapping paper, and a jar of Mod Podge. You will also need pretty drawer knobs for the lid.
Source: mysocalledcraftylife.com
7

Fashion a Lovely Tiered Organizer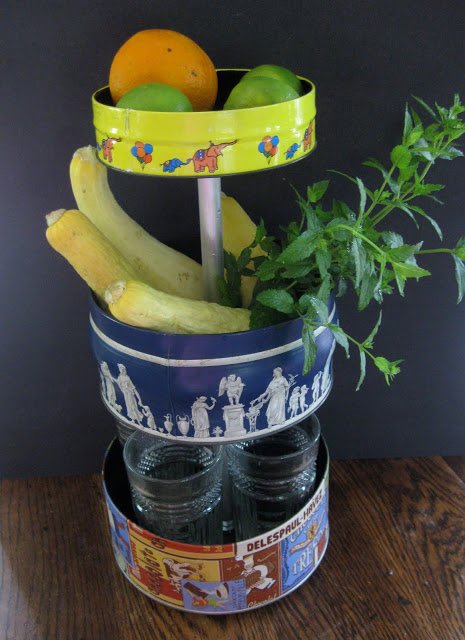 Won't this be perfect for your craft room? Unlike the magnet tin storage idea, you can use bigger containers for this particular project. Make sure that they come in graduated sizes, though, with the smallest to be placed in the top tier. Apart from the vintage tins, you will also need metal tubes, threaded rods, nuts, and washers.
Source: cantstopmakingthings.com
Have you ever recycled vintage tins? We'd love to know what you made. Show off in our comments section!
---
Popular
Related
Recent