When you check out tulle DIYs online, you will be inundated with tutu tutorials. While we are grateful to Carrie Bradshaw and her skirt for giving this pretty fabric its much-needed time in the limelight, we think it's time to showcase other DIY ideas using tulle. The following will give you beautiful items that are sure to give your home or outfit that dainty princess-like vibe. Enjoy!
---
1

Fairy Lights inside Jars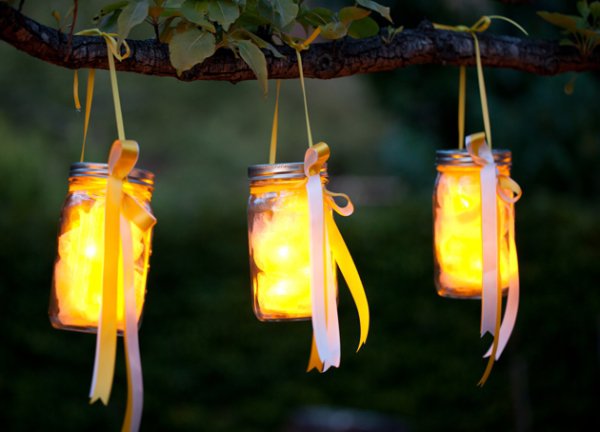 How pretty! There are many ways to present a "fairy lights inside jars" idea. If you don't want to use string lights, a good option is a battery-operated tea light candle. Since they might not look pretty placed inside a jar, you will want to wrap them in tulle first. The tulle will give the light that hazy and fairytale-like mood.
Source: blog.tinyprints.com
---
2

String Fairy Lights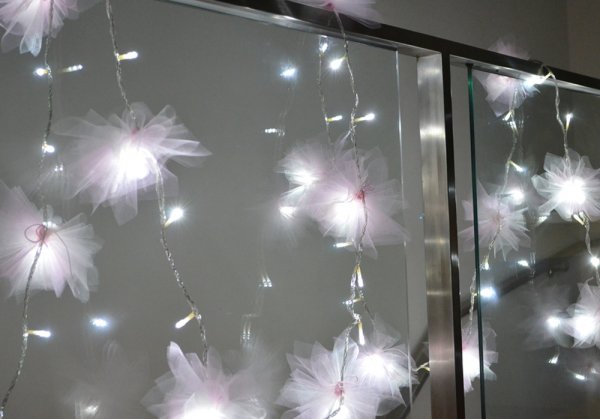 If you do want to use string lights and not battery-operated tea light candles, this fairy lights idea is perfect. You will need tulle cut into squares and sewn together to create flower-like pieces. You will attach them to your string lights and hang for a fun illumination effect.
Source: prettyquirkypants.com
---
3

Spotted Tulle Headband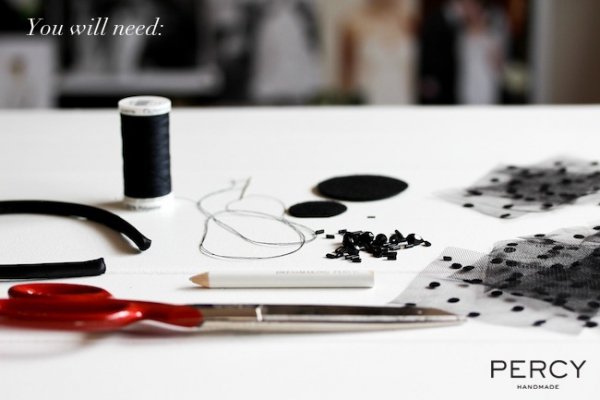 Tulle comes in many colors and variety. The spotted type is perfect for making accessories that scream elegant. This headband is a perfect example. The spotted tulle is used to make the petals for the flowers. They are sewn to a center felt section and some black beads are added as finishing touches. Attach to a headband. This tulle flower can be used as a pin or brooch as well.
Source: percyhandmade.com
---
4

Valentine's Day Garland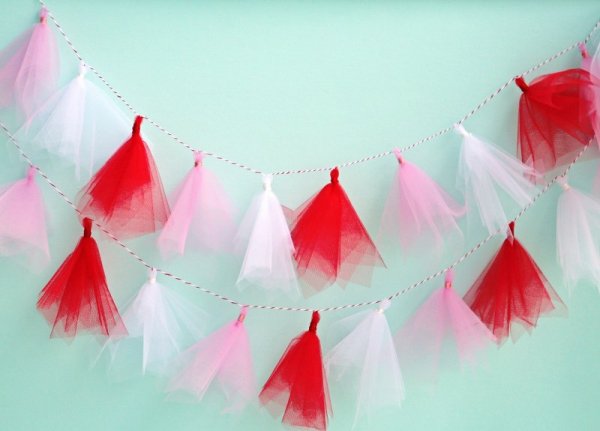 These pretty party décor could also be pretty garlands for other occasions. Imagine this in pale yellow and white for a wedding or a little girl's birthday party. Cute, right? You can make a tulle garland by gathering square pieces together and tying them using embroidery thread or baker's twine. The idea is similar to the string light DIY but without the added illumination.
Source: mysocalledcraftylife.com
---
5

Bow Headbands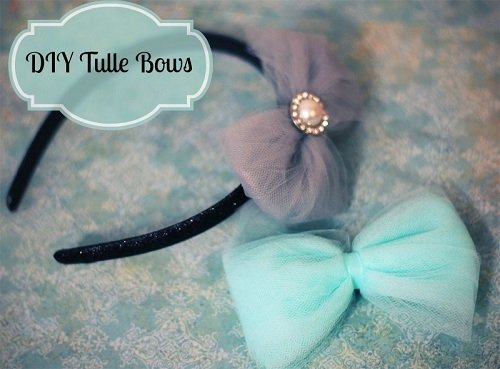 How cute! These DIY tulle bows are very easy to make. You gather several layers of tulle in a color that you like. Fold and then tie the center with a strip of more tulle. Decorate this center gathered section with a pretty button or a cluster of beads. Attach to a head band or a blank hair clip.
Source: thehairbowcompany.com
---
6

Designer-inspired Socks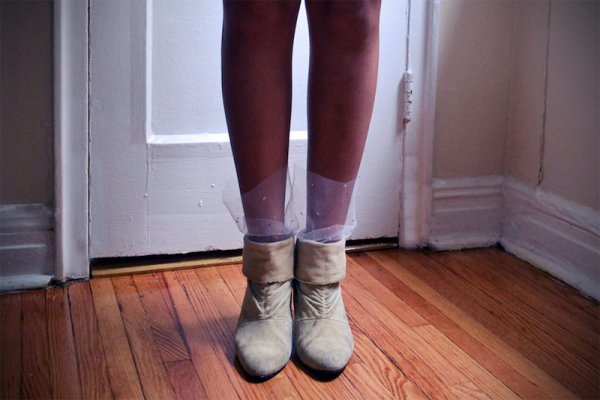 That is one dainty and pretty pair of socks. Sure they don't look like they'd protect your lovely legs from the elements but they're a perfect pair for fun outfit shoots. These are inspired by a Marchesa design and are quite easy to make. Aside from tulle, this project also calls for liner or invisible socks, rhinestones, hot glue, and some needle and thread.
Source: shinetrimny.blogspot.com
7

Full Rosettes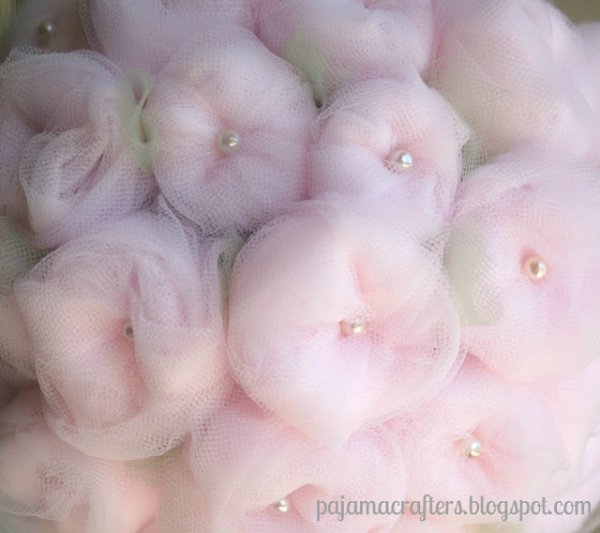 These tulle flowers look so plump and pretty. Just like the bow idea, these DIY fabric flowers are very easy to assemble. The basic idea is to make a round pouf using a strip of tulle. Once you're happy with the size, sew the center or prick it with a corsage pin to keep it from falling apart.
Source: pajamacrafters.blogspot.com
See? A skirt isn't the only fun thing you can make using tulle. You have other DIY options that are equally fabulous!
---
Comments
Popular
Related
Recent