Camping is always a good idea. But for those who simply have no time to make the trip, a DIY solution is at hand. We suggest making a DIY tent that you and your kids can play or camp in. There are several ways to make your very own living room or yard tent. Here are fun tutorials to get you started.
Table of contents:
1

No-sew Teepee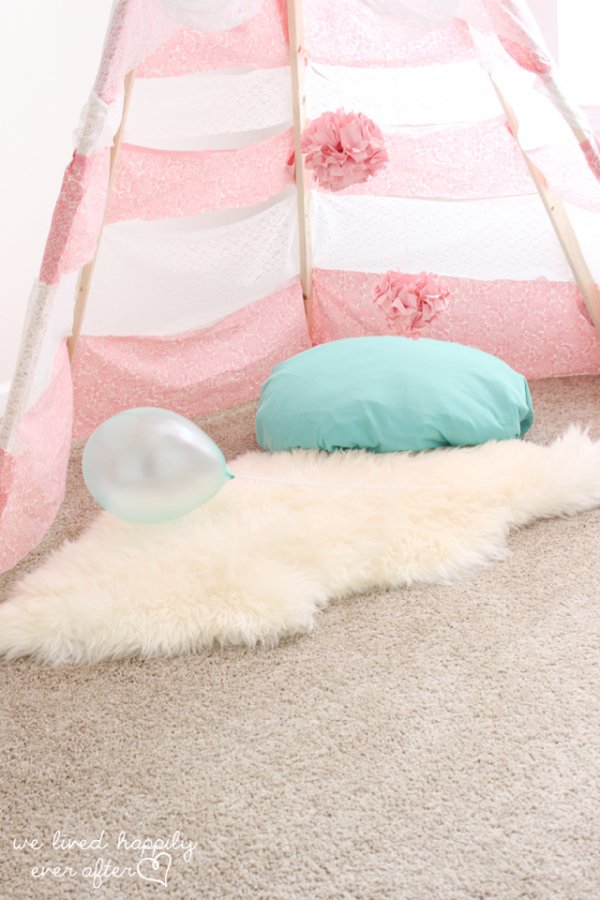 How pretty! This is a DIY tent that will be perfect for your kids' play room. This is a no-sew project, too, so it should be quite easy to construct. Basically, you will need only long wooden poles, strong string, strips of fabric, and thumb tacks. Around five wooden poles would be perfect for this project. We also recommend using fabric strips with different prints.
Source: welivedhappilyeverafter.com
2

Collapsible Tent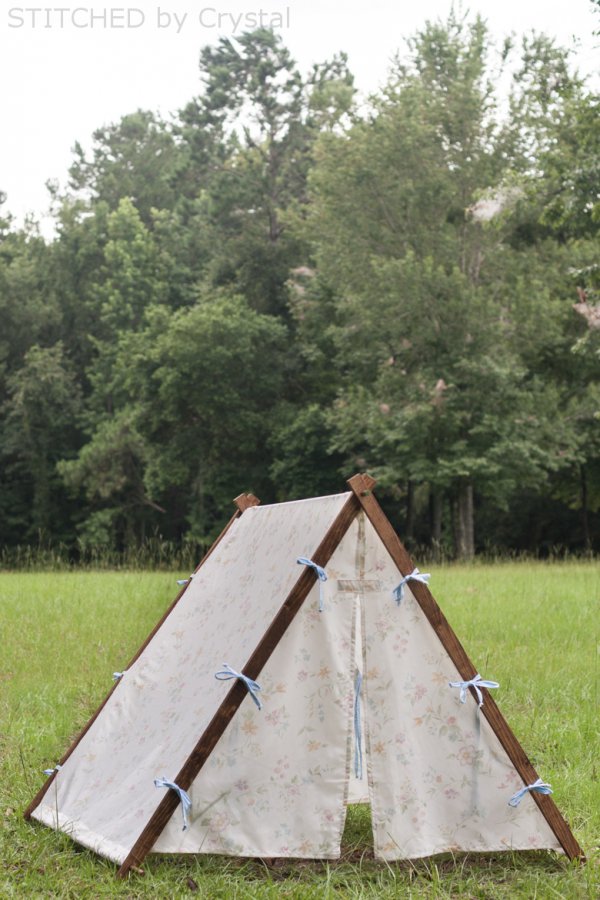 This particular tutorial will call for lots of sewing but your efforts will not go to waste. We are sure that you will end up making a DIY tent that you and your kids will enjoy for many summers to come. Check out the tutorial below for the detailed steps on how to make the frame and fabric cover for this tent.
Source: makeit-loveit.com
3

Teepee Tent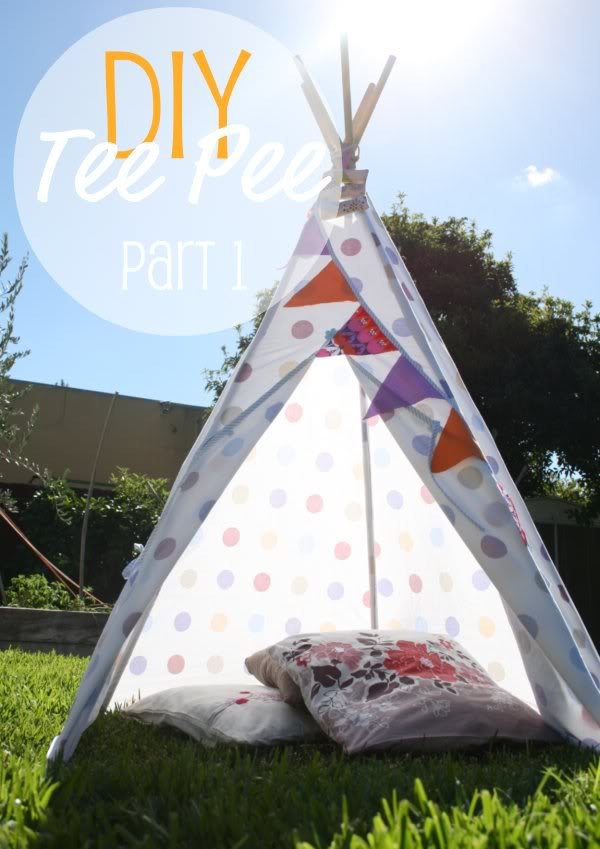 That is one adorable DIY tent. Unlike the first project where the poles were only tied together using string, this particular idea will call for drilling holes on the poles. The holes are for threading the rope that will help keep the teepee frame upright. Some sewing is also needed for the fabric cover.
Source: mypoppet.com.au
4

Lacy Tent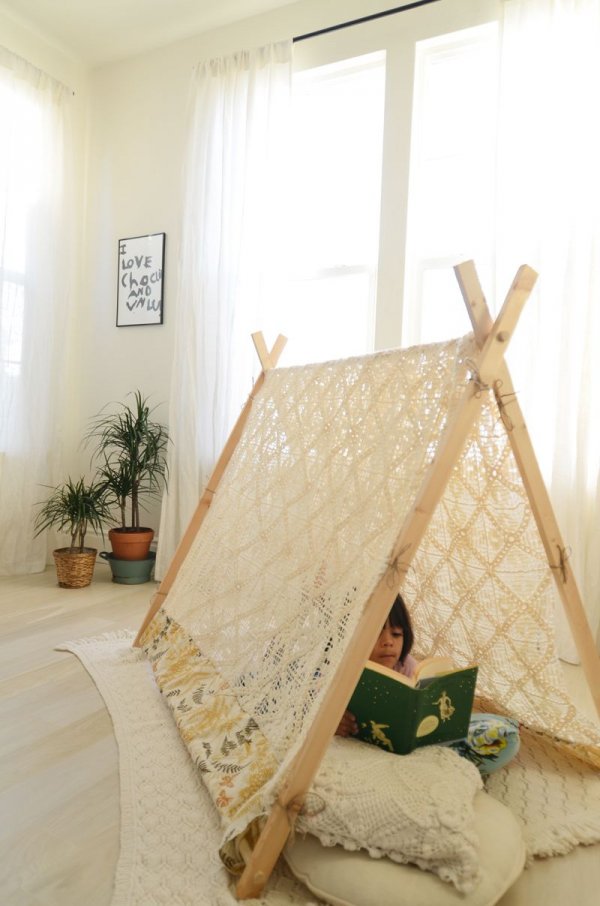 This is a wonderfully adorable DIY tent. It's perfect for the little princess of the family. But if you ask me, it's also quite dainty enough for a fun photoshoot with your girl friends. Maybe add some fairy lights for that added whimsical effect? The tent above has a crocheted cover but you can easily use a much cheaper lace fabric.
Source: abeautifulmess.com
5

Collapsible Cardboard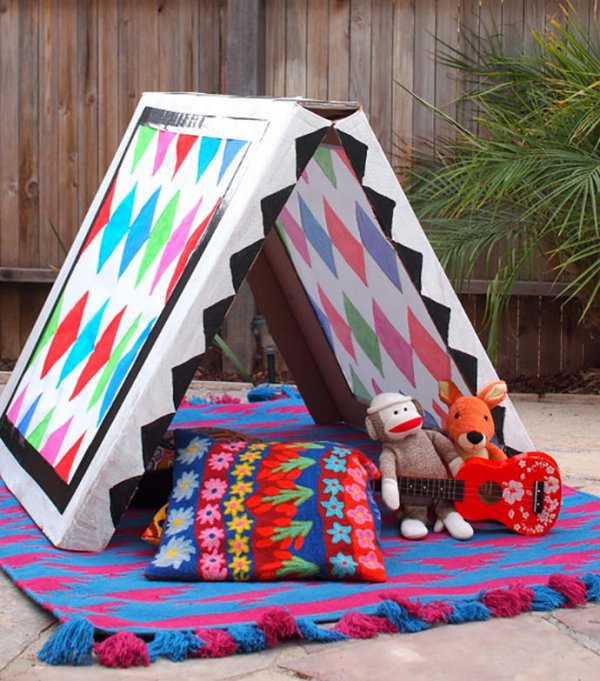 This DIY tent does not call for wooden poles or sewn fabric covers. In fact, you will only need cardboard and paint to construct this particular faux-camping spot. Not only is this a great recycling idea, it's also a project that your kids can help you do. I'm sure they'd have a great time painting the cardboard. Maybe they'd want to paint forest scenes that will make their camping experience somewhat close to genuine.
Source: handmadecharlotte.com
6

Canvas and Branches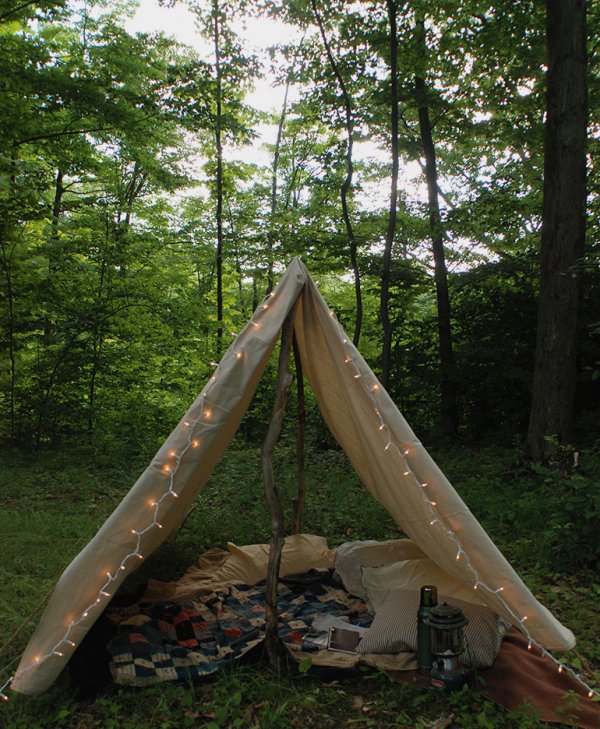 How magical! If your yard happens to be close to some woods, you can use some branches to make your DIY tent. Apart from the two big branches, you will also be needing some sticks to use as stakes. Other materials needed include grommets, rope, and a fairly large piece of canvas. Tools for sewing and drilling will also come handy for this camping DIY.
Source: themerrythought.com
7

Easy a-Frame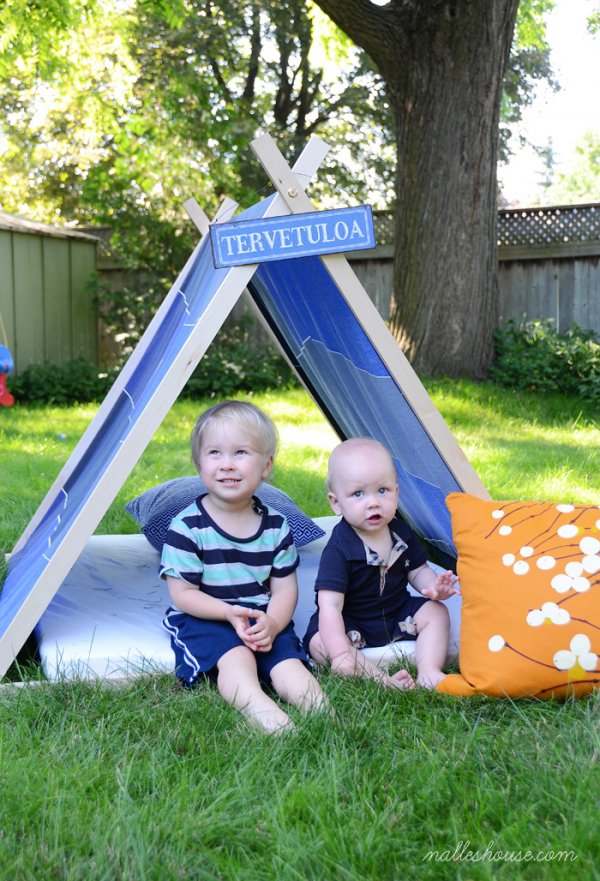 This looks like the perfect tent for adorable little boys. The blue fabric is just something that your little campers would certainly approve. The frame for this DIY tent is an A-frame style made of wooden boards and dowels. Bolts and nuts were also employed to keep the wooden sections together. The cover is fabric measuring about 2.75 yards.
Source: 4men1lady.com
Aren't these DIY tents easy to make? You'll have fun constructing one and you will be your kids' favorite adult all summer long.
Please rate this article