Turn up the Cute Factor in Your Kid's Room with These Fun Minion DIY Projects ...
By Meream
Minions (of Despicable Me fame) are all the rage right now. They happen to be offered together with a popular fast food kiddie set but we don't recommend buying when the DIY route is much more fun. Check out the Minion craft projects below and happy making!
---
1

Pin Cushion or Softie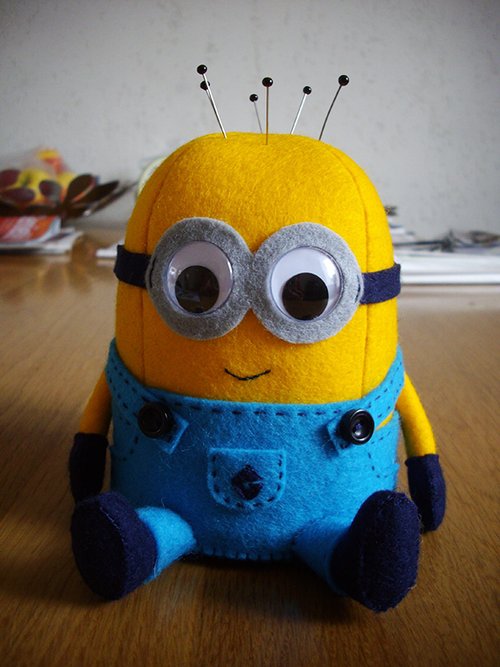 How cute is this DIY Minion softie? This is made of felt and fiberfill. Googly eyes were also used but if you don't have any, it would be easy to construct a pair using white and black felt. For those who are beginners at making softies or have always wanted to make a unique-looking pin cushion, this fun Minion pattern is perfect for you.
Source: ladyjoyceley.tumblr.com
2

Slime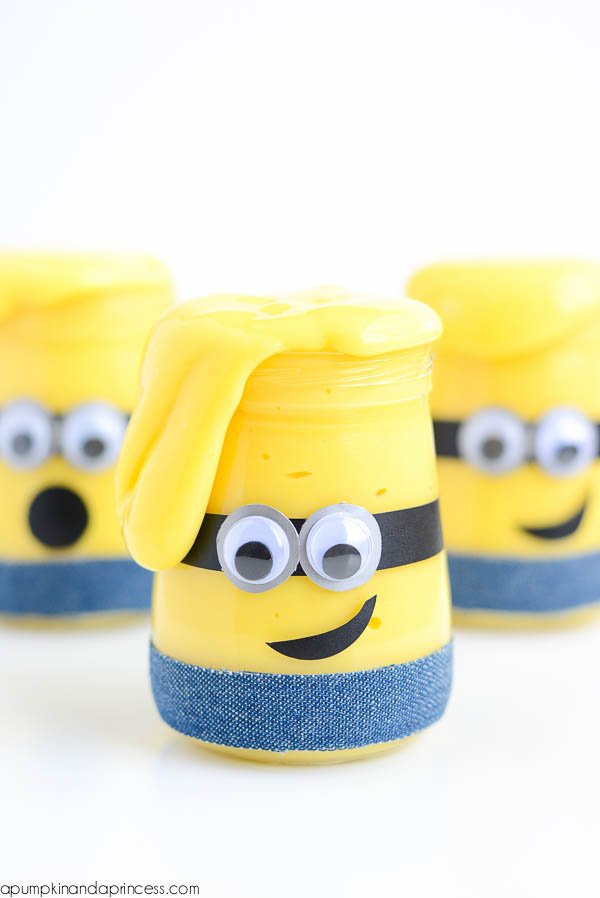 Oh, your kids would love this. While the previous toy Minion is all sorts of cute, some kids may prefer the tactile fun that this Minion slime offers. You can make the slime using Elmer's glue, Borax, yellow food coloring, and water. The tutorial below also offers you fantastic steps for making the Minions jar.
Source: apumpkinandaprincess.com
---
3

Goodie Jar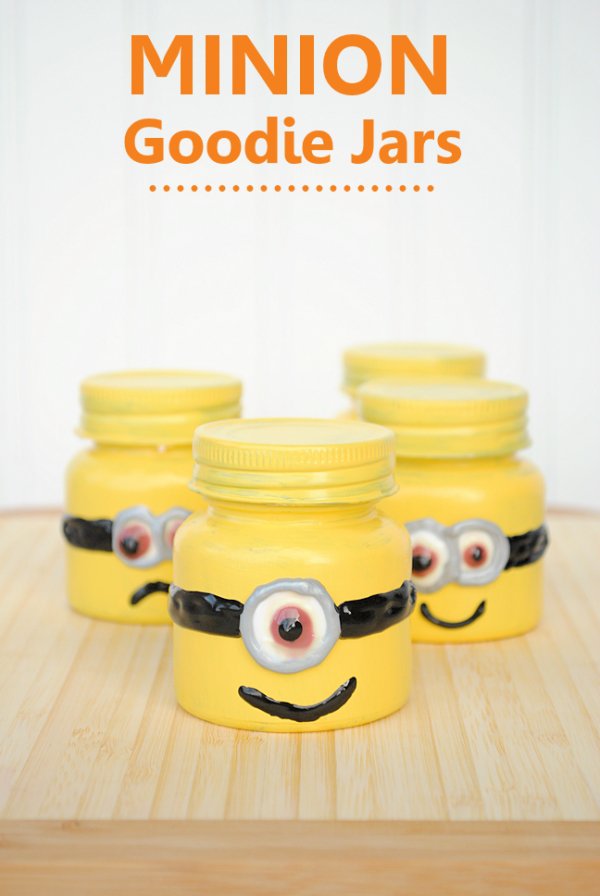 Here we have another Minion idea using jars. Unlike the previous craft tutorial, though, you will not necessarily be filling these cute jars with slime. They have many uses, as a matter of fact. They're great for storing odds and ends in your kid's homework area. You can also use them as goodie containers in a Minion-themed party. This project calls for satin paint in yellow and enamel glass writers for making the face details.
Source: crazylittleprojects.com
---
4

Bucket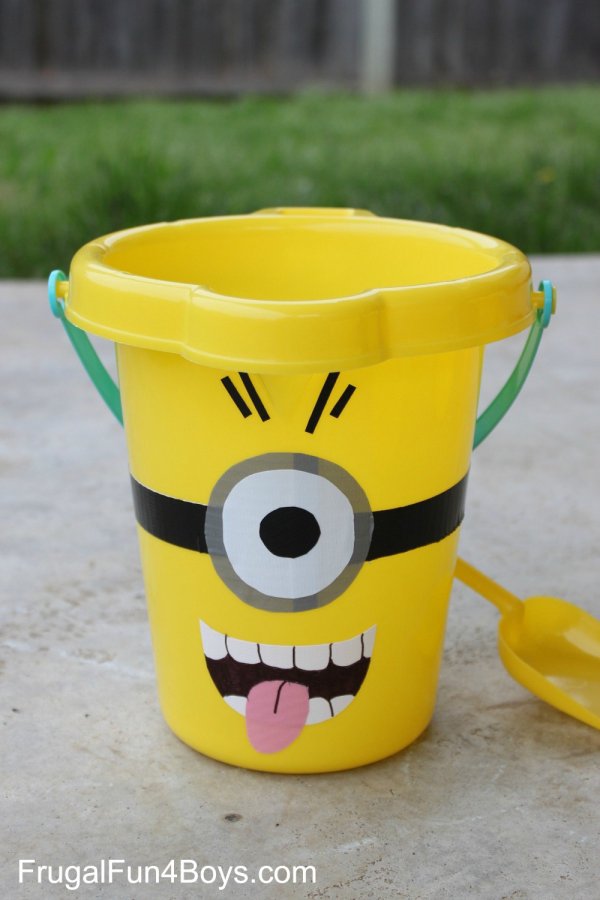 Going to the beach anytime soon? Whip up this super adorable Minion bucket for your little sandcastle architect. You can get yellow bucket for less than a dollar each. To make the face details, you will be needing duct tape in black, gray, white, and pink. Aside from being a great beach buddy, these buckets will also be perfect for party giveaways or for going trick or treating come Halloween. If you transform a large bucket, you can use it for organizing toys in your kid's room.
Source: frugalfun4boys.com
---
5

Clothespins

These would look so cute for organizing artwork in your kid's room. The best part: your little humans will have a great time painting these Minions, too. For this easy project, you will need paint in yellow and blue, paintbrushes, and black marker. The mess potential here is huge so make sure that you cover your work table with newspaper first. Aprons will help in keeping everyone clean as well.

Source: gluesticksgumdrops.com
---
6

Bookmark

Your kid love to read? Make these adorable Minions bookmarks for him or her using only card stock, glue, tassel, and moveable eyes. For the romper of the Minions, you will be using blue card stock. Gray and black card stock will then be used for the face details. You can add tongue in pink, too.
Source: apumpkinandaprincess.com
---
7

Pillow Case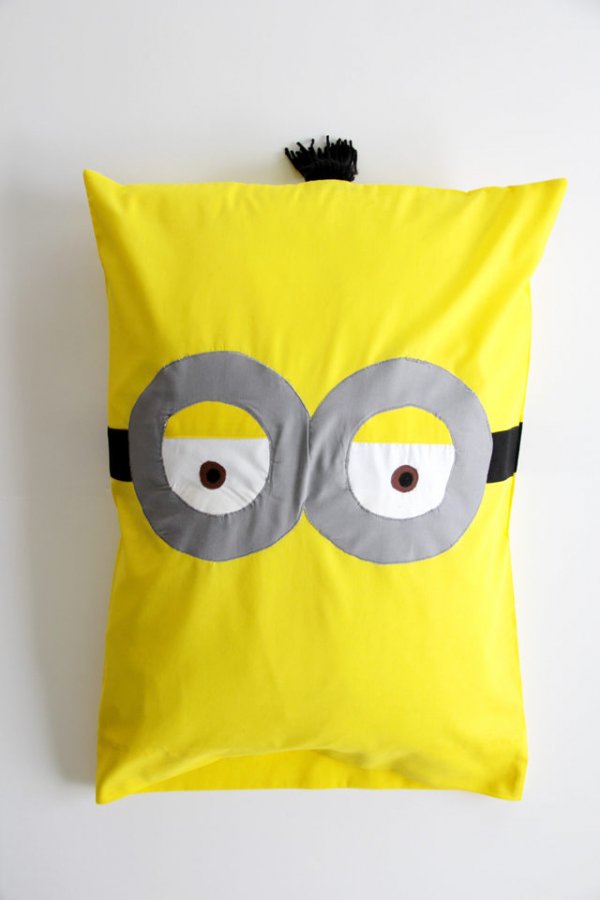 This is so cute! Pillow cases are fun project for sewing beginners. This particular sewing tutorial is a little bit advanced with the Minion face applique steps but it's still quite easy to follow. For this project, you will need fabric in yellow, gray, black, white, and brown. To make sewing the face details easy, you can also opt to use interfacing.
Source: ehow.com
Aren't these Minion DIY project the cutest? Grab a pocket of time with your kiddies and do some of these projects soon. Suggestion: try these DIY ideas while watching Despicable Me.
---
Comments
Popular
Related
Recent