Got lots of wood scraps lying around in your garage or workshop? Don't take them to the recycling center just yet. You may find inspiration from our list of awesome DIY wood scrap projects. Most of them are wonderfully functional. They come in different styles, too, making them perfect for all sorts of home looks. Happy recycling and woodworking!
1

Modern Lamp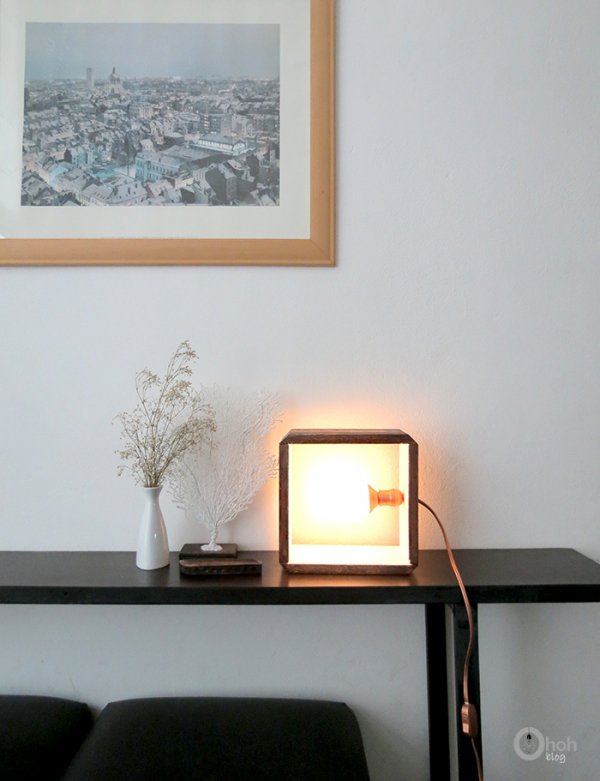 Love light fixtures that are unique? If you also like them handmade, you will enjoy this beautiful wood scrap project. Basically, making this lamp involves forming a square using wooden boards. You glue and nail them together and then paint the interior white. Make sure that one wooden board has a hole in the center for the bulb wire to thread through.
Source: ohohblog.com
2

Drink Holder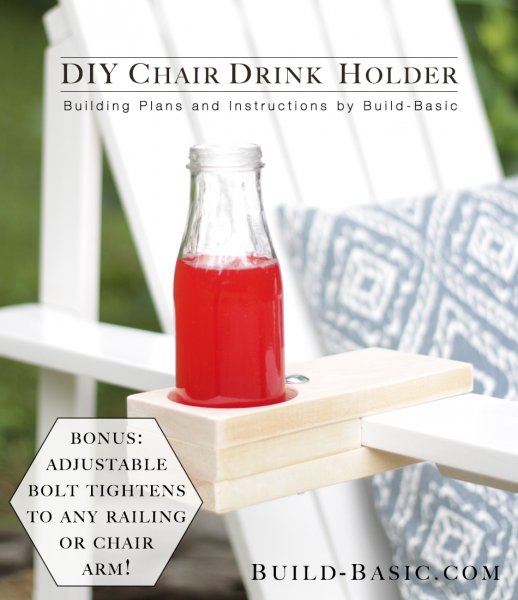 If the previous wood scrap home project is for inside the house, this clever drink holder will be your new best friend while you lounge in your yard. Sure you can easily put drinks on top of your porch table but why do that when life would be easier with a drink close at hand? To make this fun chair addition, you will need only wooden boards, nails, and a carriage bolt with washer and wing nut. The latter is for making your drink holder adjustable to any width of your chair arm rest.
Source: build-basic.com
3

Honeycomb Shelves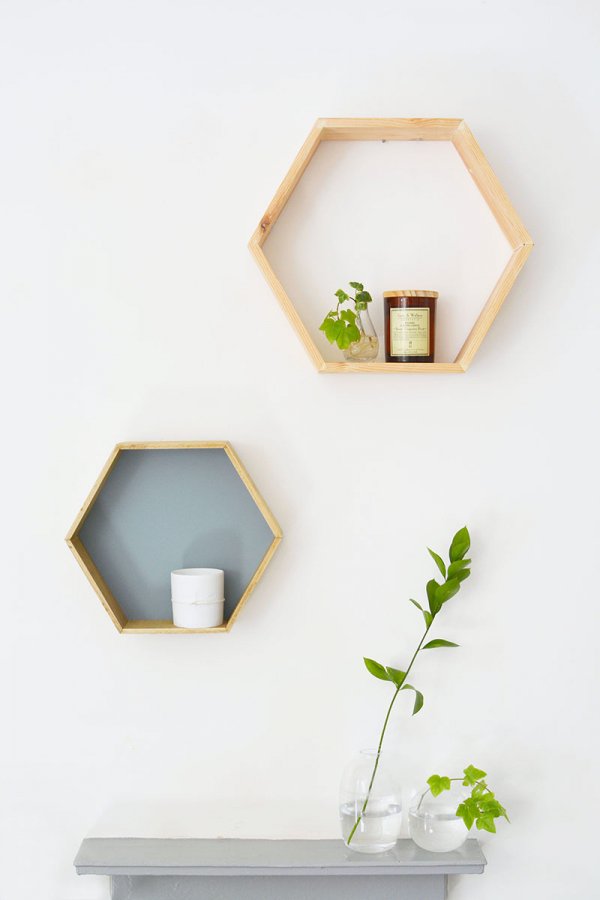 One fabulous way to turn wood scraps into a functional item for the home is to transform them into shelves. For something trendy, this honeycomb style is highly recommended. If you want something whimsical, I think a house shape will be quite perfect.
Source: burkatron.com
4

Utensil Holder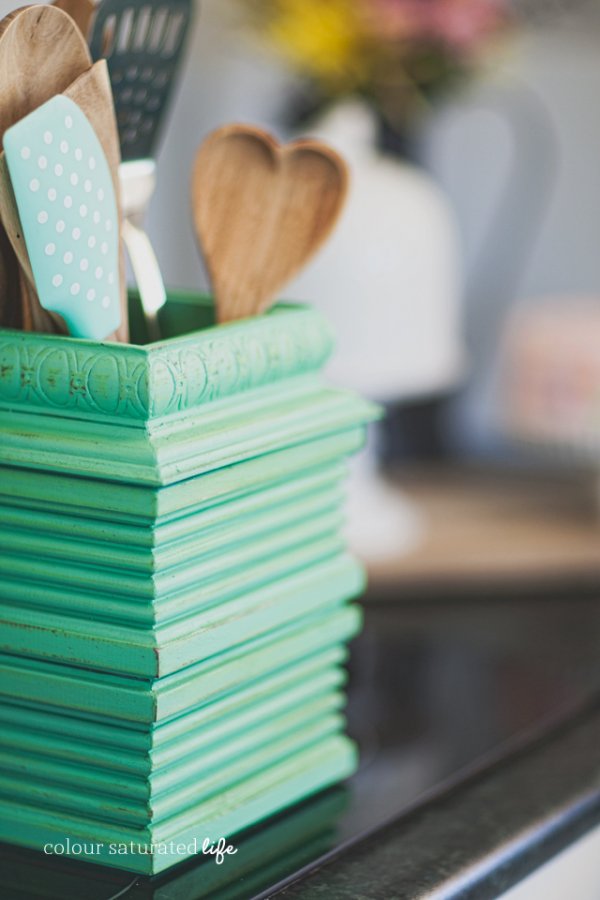 Aside from plain wood scraps, this project also calls for a specific kind of wood pieces. Scrap wood skirting and trim are used for this unique utensil holder. Plain wooden boards are first used to assemble the basic shape of the holder. The trim and skirting are then cut to size and glued to the sides. Wood filler is used to fill gaps and then the whole thing is painted a nice sea foam green color.
Source: homemadebycarmona.com
5

Candle Holder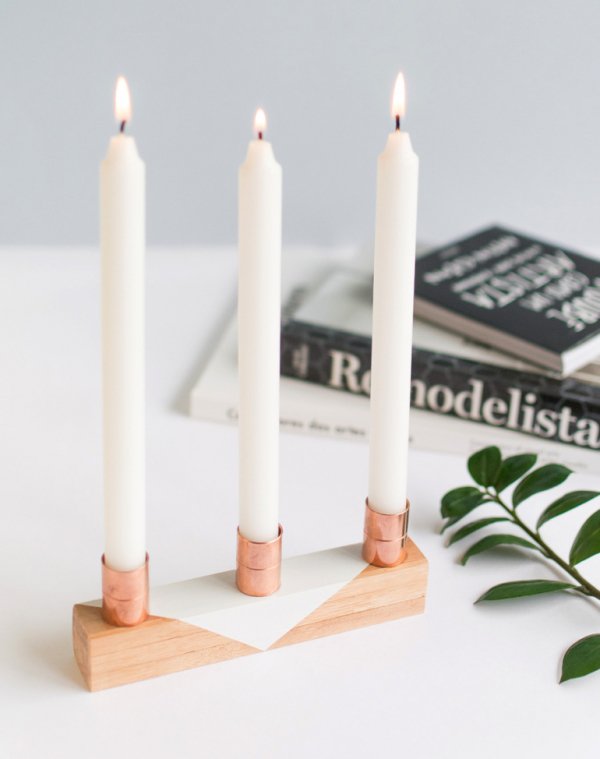 From wood scrap holders for glasses and utensils, we move to a project that can hold candles. Unlike the previous DIYs, this quick idea will call for more than wood scraps; you will also need copper couplings. To attach the couplings to your wood pieces, epoxy glue should work perfectly.
Source: historiasdecasa.com.br
6

Hanging Test Tube Vases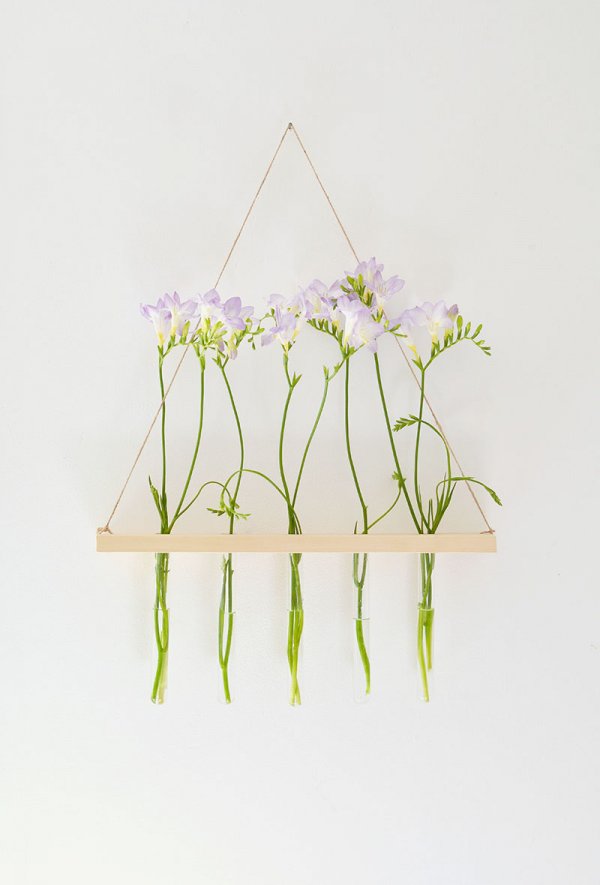 How pretty! If you don't have enough wood pieces to create the four sides of the holders we've featured here, this is possibly the best quick DIY project for you. Basically, you will need a wooden board, rope, and test tubes for this project. As for tools, you will need a drill with a 2cm drill bit for making the test tube holes. A smaller drill bit should be used for making the end holes for the rope. Design option: you can paint this hanging planter in your favorite color.
Source: burkatron.com
7

Photo Block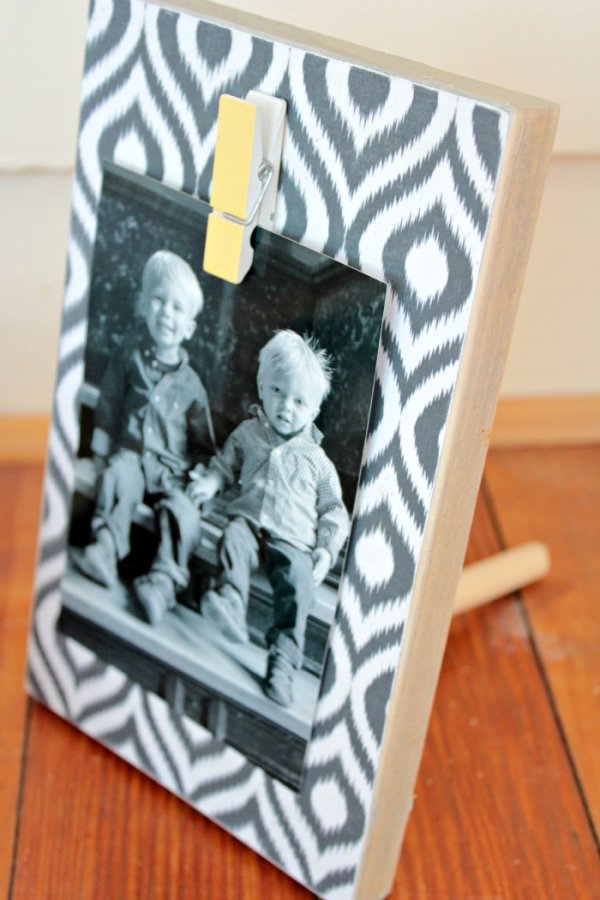 Here is a unique take on your standard photo frame. These blocks make changing photos easier and feature decoupaged patterns as "backing." This DIY wood scrap project calls for a wooden dowel that functions as the frame stand. However, you can also choose to attach a frame hook to the back so that you can hang your photo blocks instead of displaying them on a surface.
Source: jugglingactmama.com
I am itching to make the lamp from these DIY wood scrap projects. How about you? Which of these caught your fancy?