COMMENT
A bulletin board is the perfect way to corral all your stuff and keep your entire life organized. But I'm not talking about the plain, old, boring bulletin boards you remember from your childhood. Nope! There are lots of really fun and really cool ways you can dress up your board so that it melds with your style and decor. Here are some great inspirations. Have fun!
1. Cute Patterned Burlap Bulletin Board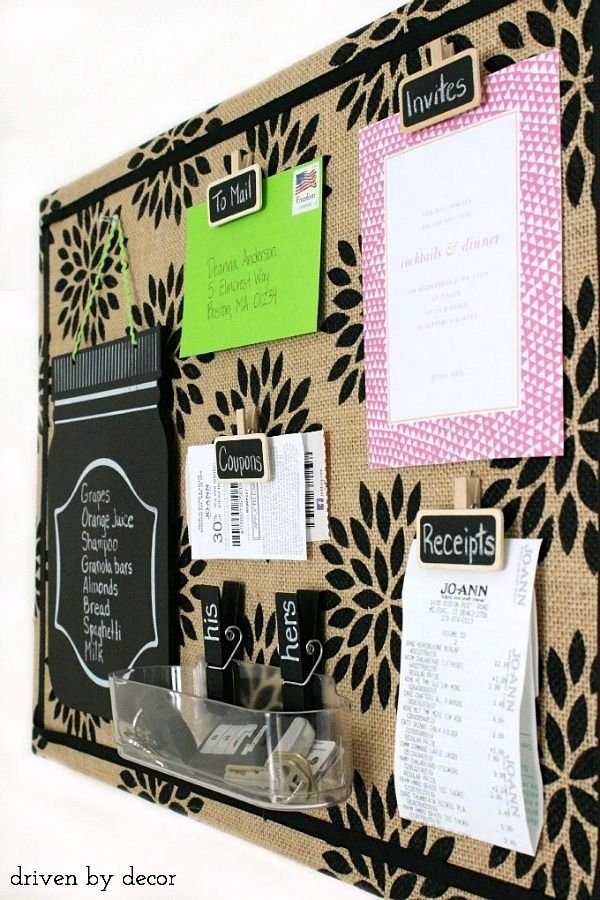 Create Your Own Custom Wall Organization Board with Cork Tiles
Explore more ...