Having difficulty saving because your coin bank just isn't cute enough? I know, it's a real problem. Thankfully, there are fantastic DIY tutorials out there for making the most adorable coin banks. Make some for you and some for the kids in the house and watch those piles of money (or coins) grow!
Table of contents:
1

Superhero Mason Banks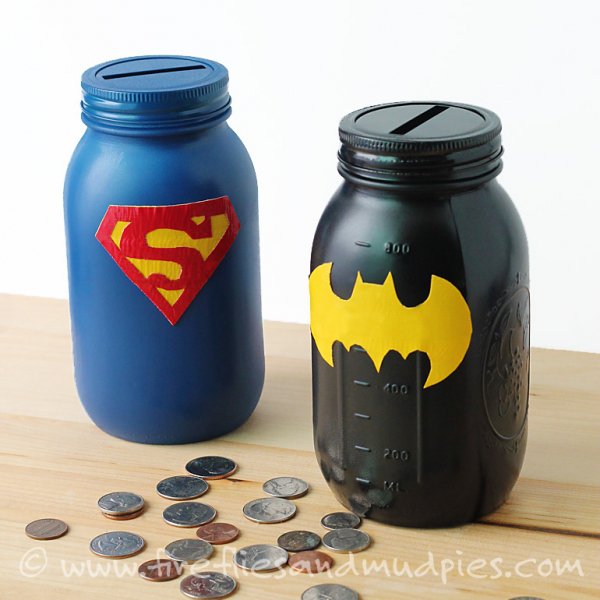 How cute are these DIY coin banks? These look like they were made for boys but I know quite a few men who would go gaga over these superhero coin savers. This fun DIY project requires only spray painting the jars (and lid) with the color of the superhero and then adding the emblems. The emblems can be made of duct tape but you can also glue paper. Make sure to use the coin bank caps for the Mason jars.
Source: firefliesandmudpies.com
2

Softie Bank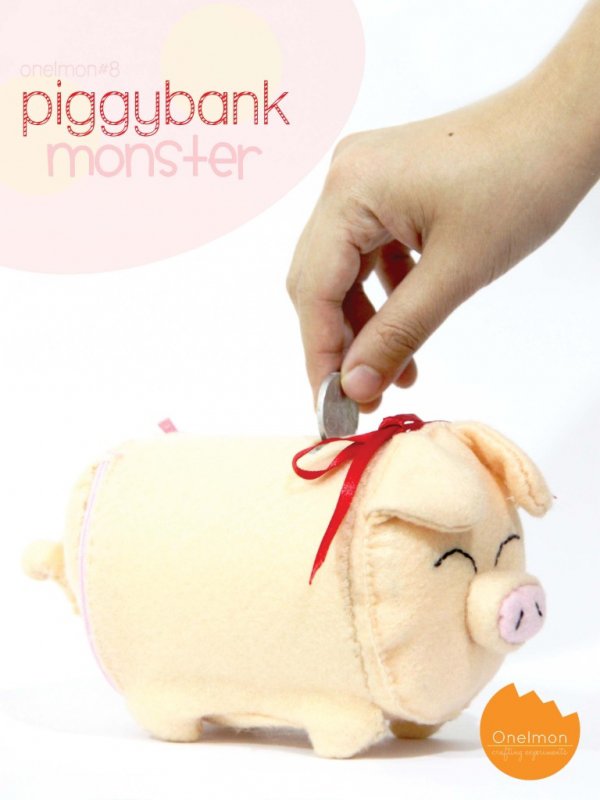 In the mood for a cute piggy bank that could also double as a stuffed toy? This fun sewing tutorial is for you. Take note, though, that this DIY coin bank will not be an ideal cuddle friend since it has a hard PVC pipe body. It will have a felt "skin," though, so it will be soft to the touch. Aside from the felt and PVC pipe, this project also calls for ribbon, fiber fill, zipper, and needle and thread.
Source: onelmon.com
3

Turtle Bank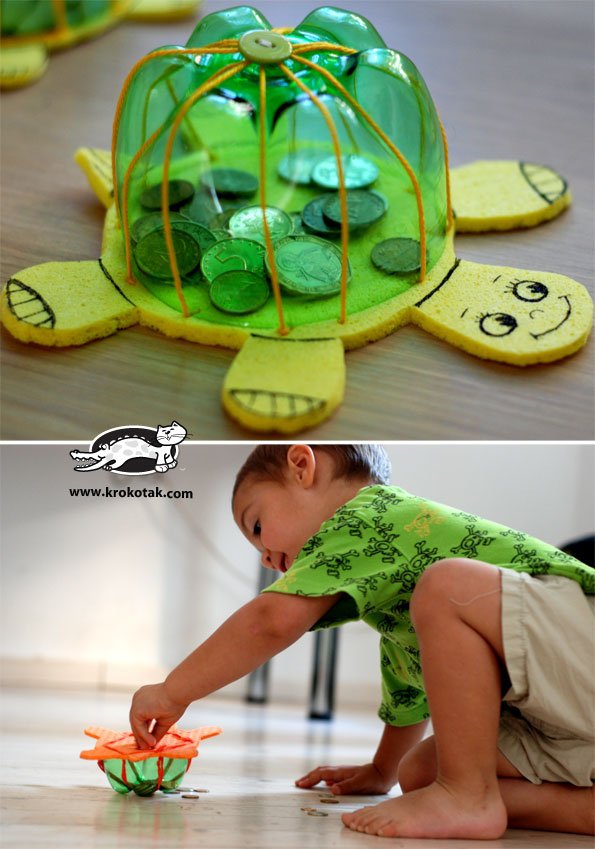 These cute DIY coin banks also double as toys. They're the perfect banks for introducing little humans to the concept of saving. To make some, you will need the bottom of plastic soda bottles, foam for the bottom, and embroidery thread. Alternative functions for these turtles are pool floating toys and musical instruments.
Source: krokotak.com
4

Shadow Box Bank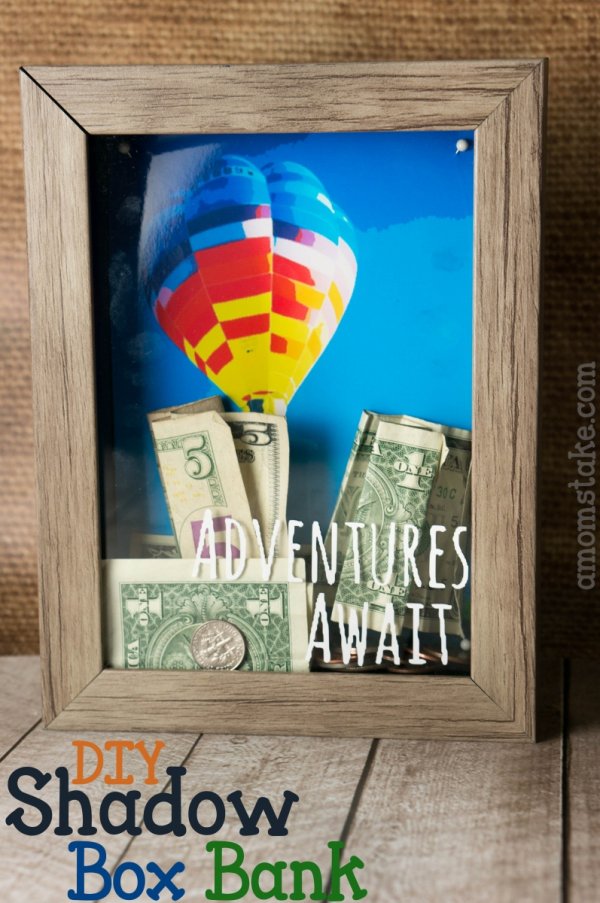 The shadow box coin bank idea is perfect for those who are saving for a particular thing or activity. The shadow box can be designed to showcase what you're saving for, be it a trip to Paris, a new game console, or a fetching pair of designer heels. Print a photo of what you're saving for and then paste to the inner back section of the box.
Source: amomstake.com
5

Coffee Can Coin Bank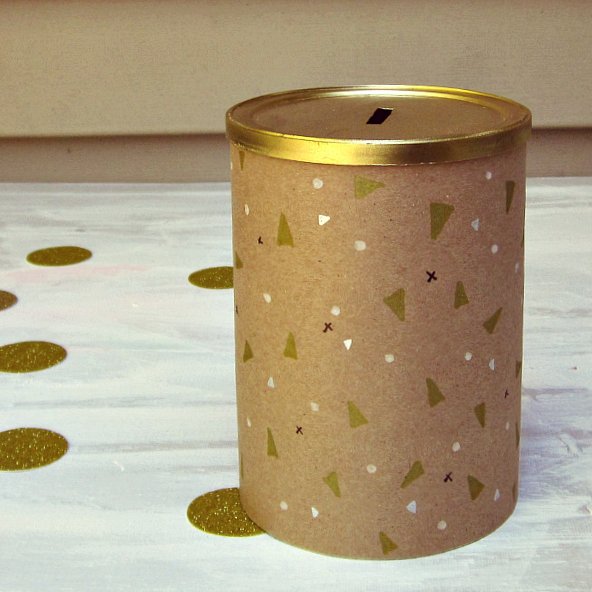 This DIY coin bank is so easy to do and will likely cost you nothing at all. What you do is clean an old coffee can and then cover the exterior with paper. You can Mod Podge scrapbook paper to wrap your coffee can as well. Make a slit in the lid for slipping your coins through. And you're done.
Source: shemakesahome.com
6

Glass Jar Bank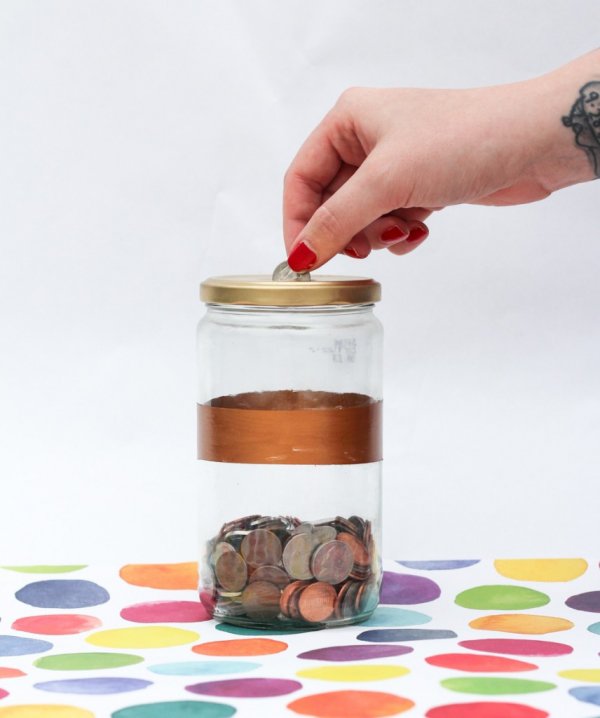 This is another incredibly simple DIY coin bank idea. Much like the previous craft project, you will be recycling an old food container for this DIY. You can embellish or paint the glass jar any way you want. You can use beads, washi tape, or fabric. Decoupage will work, too. Be careful when making the coin slit, though, because you might cut yourself with the metal lid. Sand the slit before use.
Source: thecraftedlife.com
7

Leather Piggy Bank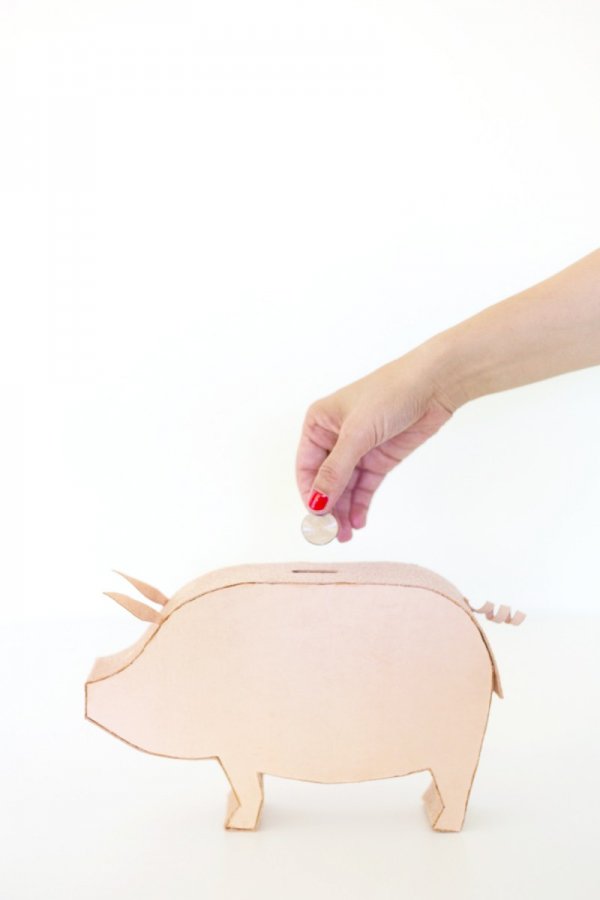 This DIY piggy bank is made of leather. Cool, huh? I love the flat, minimalist style as well. To make your own, you will need about two and half square feet of vegetable tanned leather. To keep the sections together, you will need E-6000 glue, and a button stud with a screw back. You can get all materials you need from Etsy. If you don't want to use leather, thick wool felt should also work for this DIY piggy bank tutorial.
Source: lovelyindeed.com
I am heading out to buy materials for the leather piggy bank idea. If you end up making some of these, we'd love to know how your coin bank turned out.
Please rate this article