There is something about a polka dot pattern that brings a smile to anyone's face, no matter the time of day. Many polka dot DIYs are the clothing and accessories variety. However, there is also a good number of polka dot DIYs for the home. Here are 7 great ideas that you can try for your kitchen, bedroom, or living room. Enjoy!
---
1

Make Vases out of Spice Bottles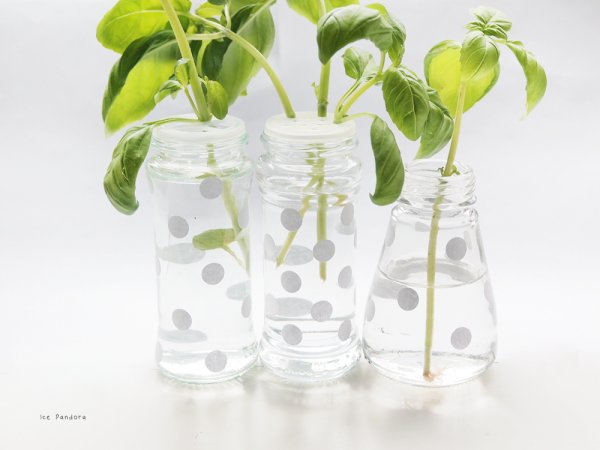 How cute are these DIY polka dot vases? This is a fun recycling project that you can do in less than 15 minutes. That is, if you don't count the washing and drying of the spice bottles. The dots here are round stickers. They likely come in different colors. Choosing white to match the clear glass is a lovely idea, though.
Source: icepandora.blogspot.nl
---
2

Paint a Mug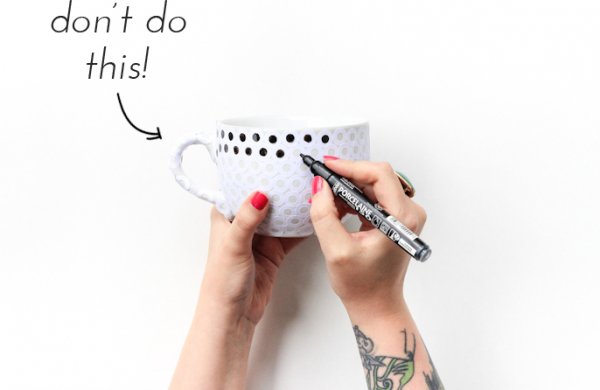 Would you believe that this is a DIY mug? It looks store-bought to me. If you want to do something like this to your plain, white mug, you will be needing a Porcelaine 150 pen and an oven. Make sure that your mug is ceramic, too. After doodling the dots, you will bake the mug in the oven at 300 degrees Farenheit for 35 minutes. Let the mug cool inside the oven after baking before taking it out.
Source: thecraftedlife.com
Trendinig Stories
More Stories ...
3

Make a Wood Tray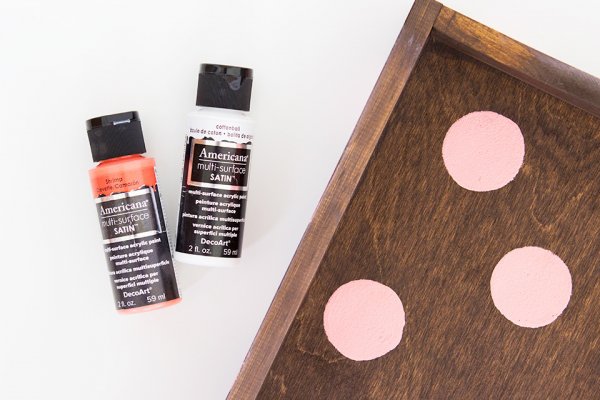 This is an adorable wood tray. Don't you just love how the dark wood stain beautifully complements the pink dots? To make this, you will stain a wooden tray a dark color. Once the tray dries, you will then stamp pink dots onto the upper right side. The dots made here measure 1.5." You can go smaller if you want more dots on your tray.
Source: sarahhearts.com
---
4

Make Dotted Coasters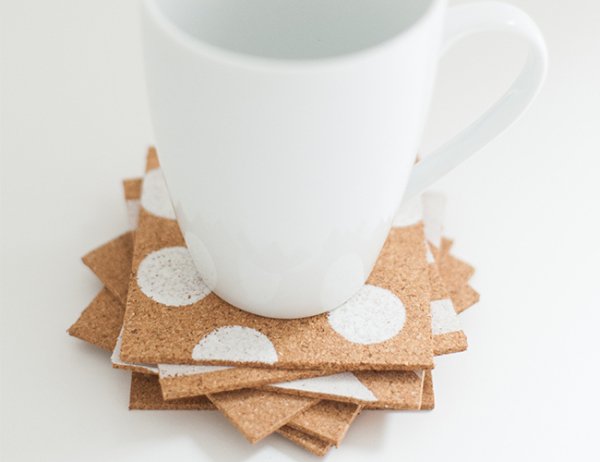 This is a fun DIY that you can accomplish using the same steps as the previous project. There will be no wood staining involved, though. What you do is buy cork coasters from the dollar store. Paint dots using a round foam and let dry. Easy and fun!
Source: inspiredbythis.com
---
5

Go the Golden Route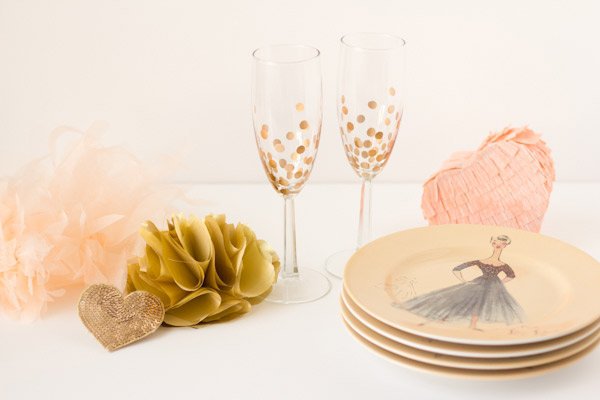 These polka dot champagne glasses will be perfect for a roaring party. They're easy to DIY, too. For this project, you will need gilding paint, wooden dowel, and plain champagne classes. Using the tip of a wooden dowel, you will paint dots onto the lower exterior section of the glasses. Let dry for several hours before using.
Source: lovelyindeed.com
---
6

Have a Polka Dot Wall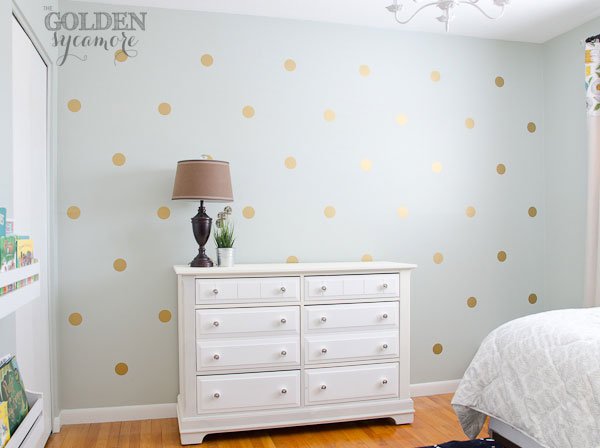 Talk about a statement wall! This fun home DIY project was accomplished using vinyl polka dots. They come in different colors so you will have plenty of options for your whimsical wall. The wide range of hues also offer you plenty of styling opportunities. You can match them to your furniture or choose a color according to the room's theme.
Source: thegoldensycamore.com
---
7

Wrap a Candle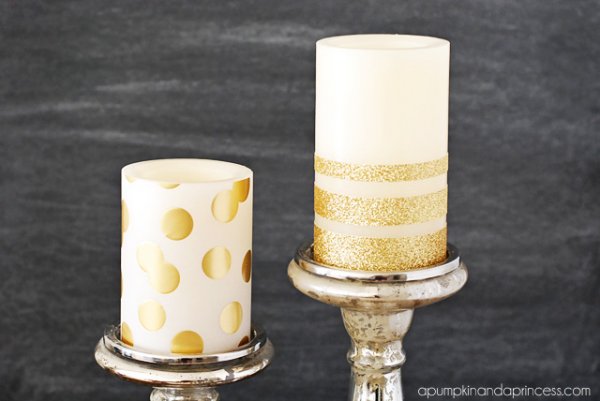 This is another polka dot DIY showcasing the undeniable beauty of white and gold together. The dots on the candle here is courtesy of beautiful vellum. You can get them in sheets. You cut a section following the size of the candle and then wrap and secure using double-sided tape.
Source: apumpkinandaprincess.com
Aren't these DIY polka dot home projects cute? I think I will be making my own version of the dotted mug. Excuse me while I step out to get some porcelain markers.
---
Comments
Popular
Related
Recent