Fond of emojis when communicating virtually? We are, too! That's why we enjoyed scouring the web for the following DIY emoji craft projects. Hope they make you smile!
---
1

Macarons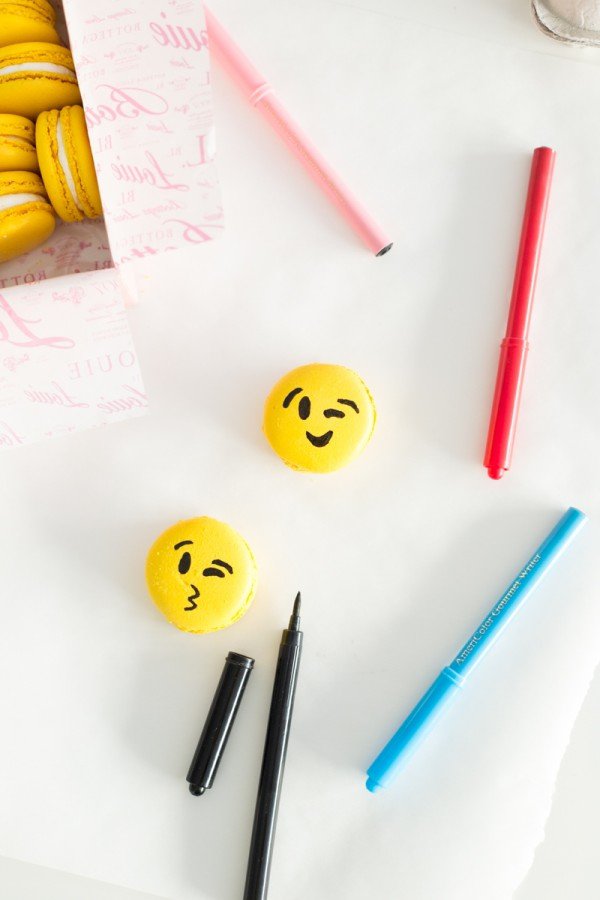 Look at these cheeky emoji macarons. They make you want to smile. And then gobble them up quite cheerfully. To make a batch, you will want to grab a dozen or so of yellow macarons from your favorite pastry shop. They would be the lemon-flavored ones and they'd be really yummy. To make the emoji faces, you will need the help of food decorating pens. These pens come in several colors and are fun to use.
Source: studiodiy.com
2

Clutch Bag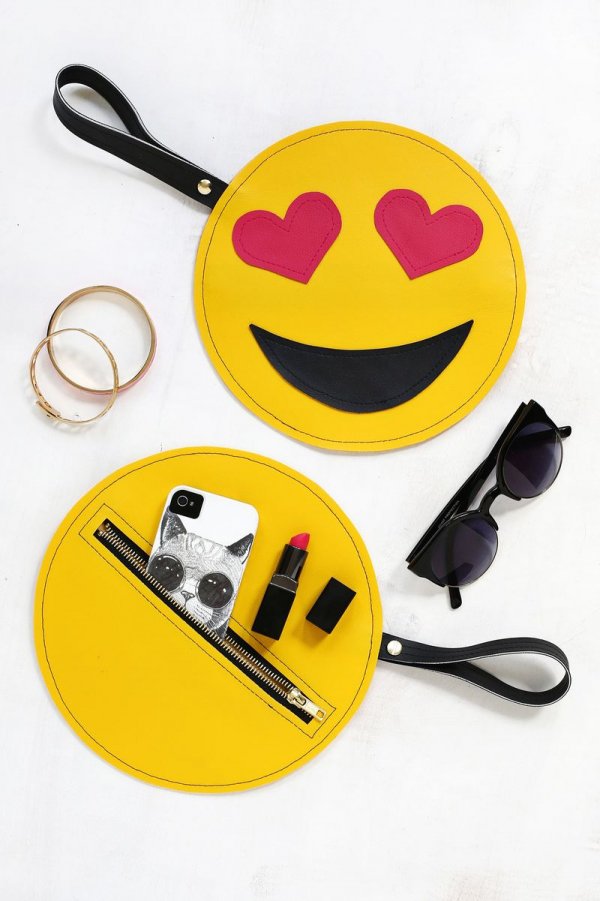 So cute! The great thing about this is that you can make several and use one according to how you feel that particular day. For days that you love life, you use the heart eyes emoji clutch bag. If you're too exhausted for words, you carry your daily essentials in a sleeping face emoji bag. Cool, right? To sew your own, you will need vinyl fabric, zipper, fabric glue, sewing machine, and several cutting tools.
Source: abeautifulmess.com
---
3

Coaster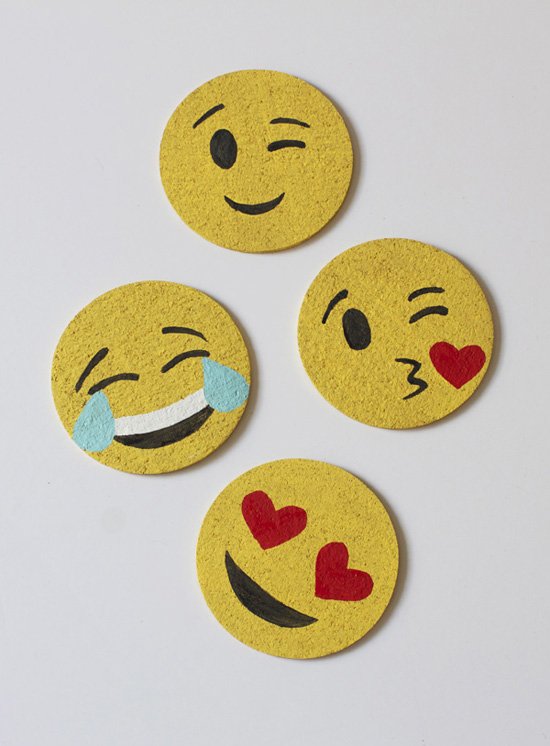 A set of coasters is probably one of the easier DIY emoji projects that you can do. Basically, this is a simple painting project that you can do in an hour or less. You get a set of round cork coasters from the dollar store and then give them a makeover by copying some of your favorite emojis. As for paint, you will need several tubes in yellow, black, white, red, and blue. For precise outlines, you can also use black Sharpie.
Source: athomeinlove.com
---
4

Easter Eggs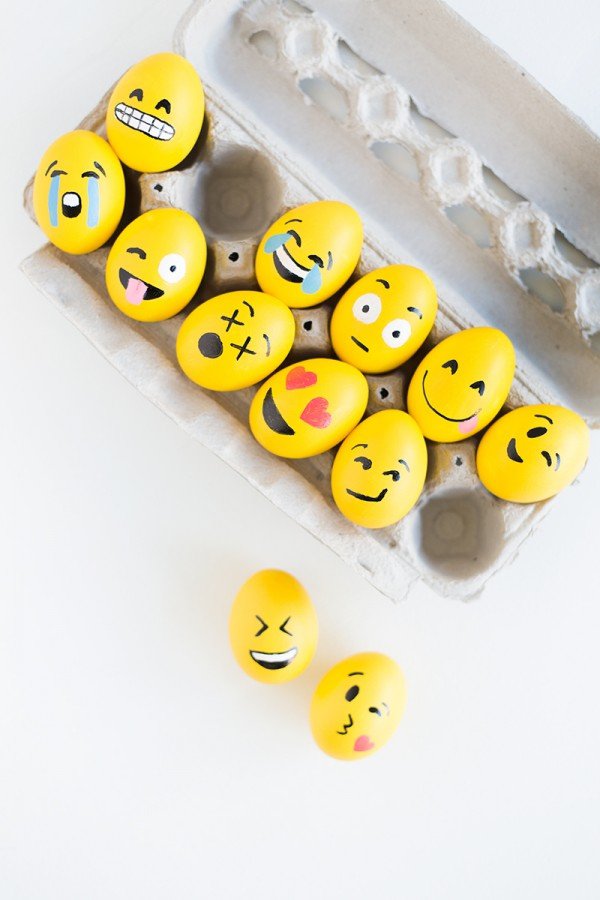 Easter may have come and gone but if you get the itch to paint some eggs one of these days, we suggest that you keep this emoji craft project in mind. Really, how can you resist these eggs? They are all sorts of adorable. You don't have to use real eggs for this project. Paper mache ones will be perfect, too, and they will last you all year long. You will also need craft paint in yellow, white, pink, and blue. Black and red markers will be useful, too.
Source: studiodiy.com
---
5

Keds Makeover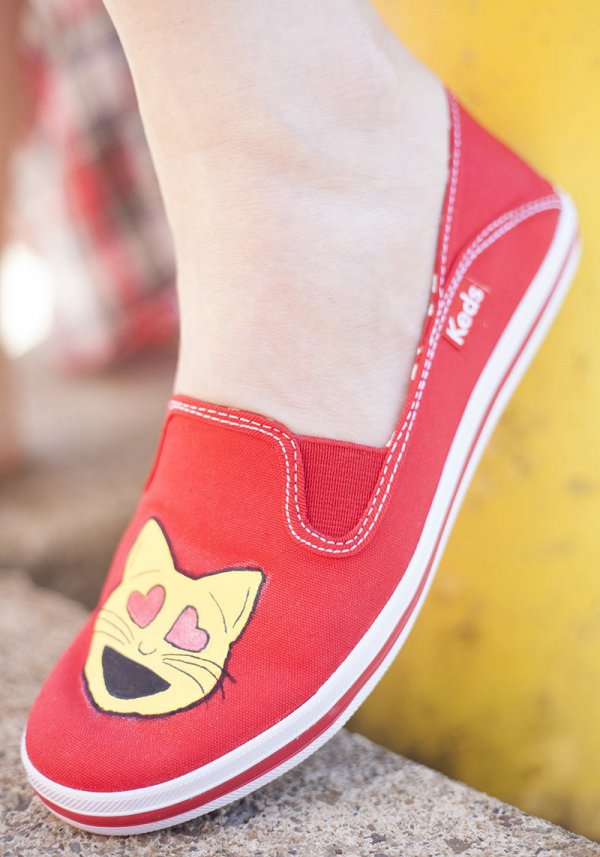 If you want your feet to be expressive as well, we recommend giving an old pair of slip-on sneakers an emoji-inspired makeover. The face used here is the "loving cat emoji." You can also use other patterns, depending on your favorite. You can even paint two different faces for each shoe. For this project, you will need acrylic paint in black, yellow, and red. You will need blue if you choose the crying emoji. You may also need black maker for precise lines.
Source: blog.modcloth.com
---
6

Dancing Girl Piñata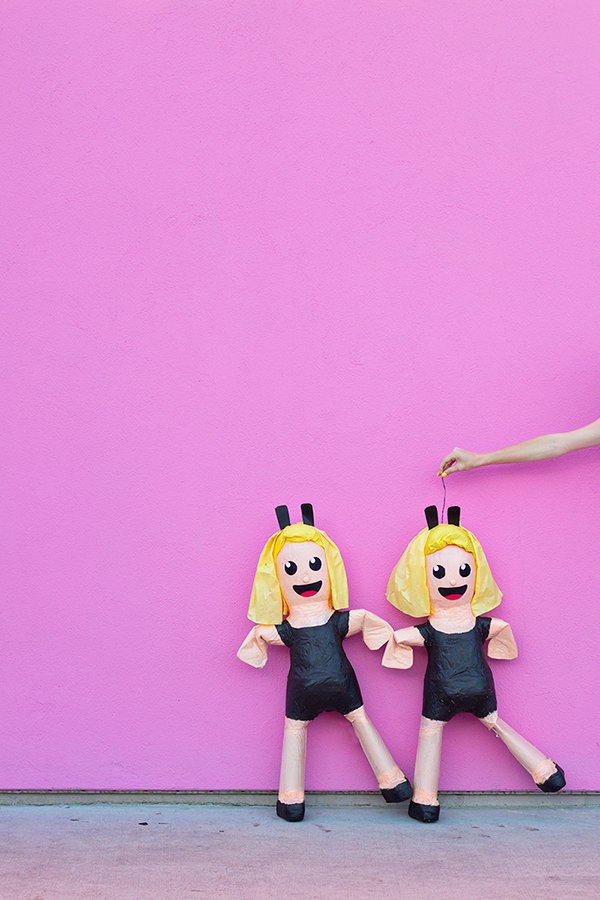 The real meaning behind these emojis may not give you fun and fluffy feelings but you have to admit that they are very cute. And if they're still your favorites, this fun piñata DIY is perfect for your weekend craft project. The trick here is to use a couple of fairy piñatas from the party store. You then give them a makeover using tisue paper, card stock, and some paint.
Source: studiodiy.com
---
7

Pumpkins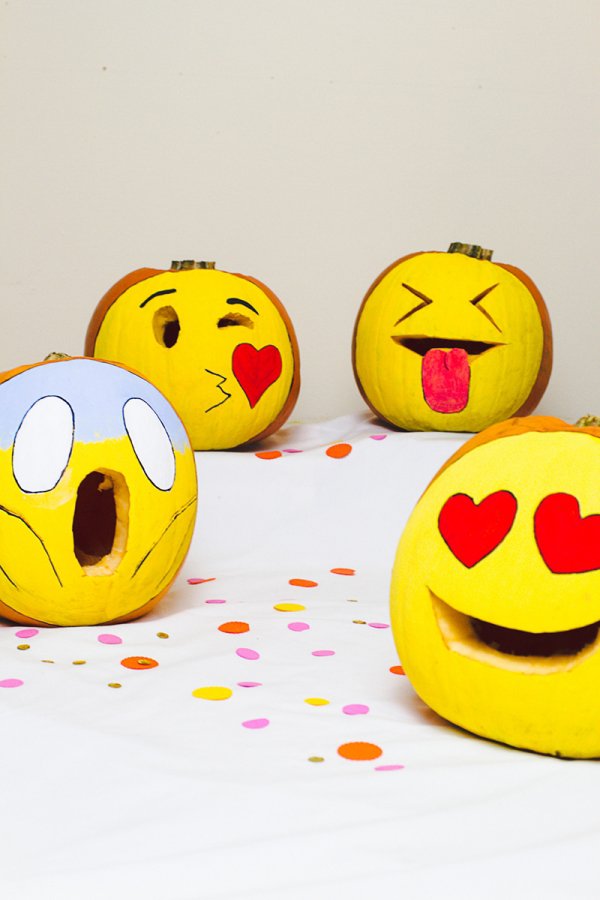 If you're already thinking of how to decorate your pumpkins this coming Halloween, going for an emoji design is perfect. You will have lots of design options to choose from and your family will have fun carving them. Stock up on yellow paint as early as now.
Source: bespoke-bride.com
---
8

Tree Ornaments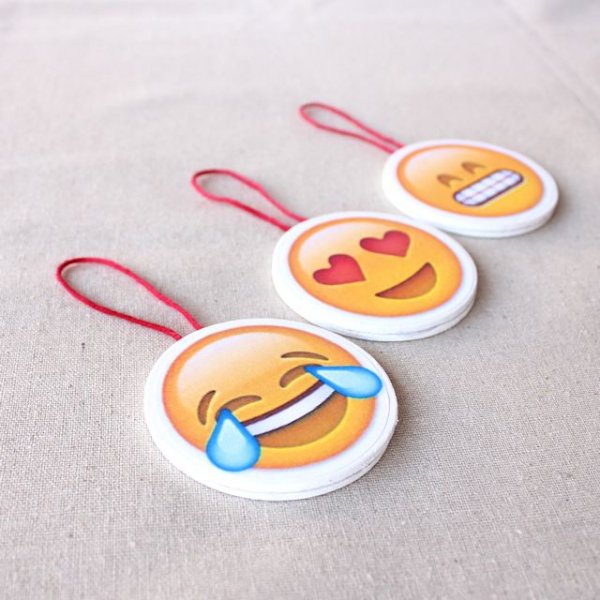 This idea is holiday-related, just like the pumkin one. You can start making these DIY emoji ornaments now, though. That way, your tree will be overlowing with digital emotions come Christmastime. This project calls for wooden circles, printed emoji designs, Mod Podge, hot glue, and yarn.
Source: linesacross.com
There is no shortage of DIY poop emoji crafts online, too. We decided to stick to the "cleaner" emotions for the list above, though, since they are quite cheeky and cute.
---
Comments
Popular
Related
Recent