Ever since I came across a pool noodle when searching for a noodle recipe, I have been obsessed by this foam contraption. I'd never heard of one before (although I did know there are various types of flotation devices) and its name just tickled me. And thanks to my slightly weird, ok, very weird, obsession, I've compiled this list of ways to use a pool noodle - some of which are genius, some not so but fun anyway.
Table of contents:
1

Water Sprinkler for the Kids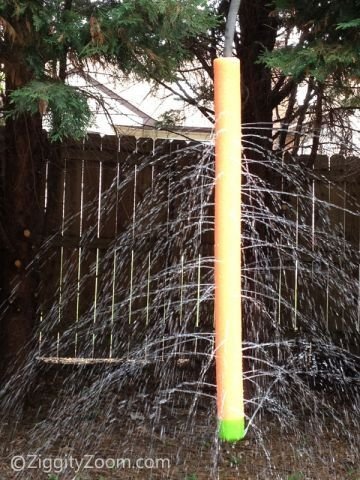 Via Pool Noodle Sprinkler for Summer ...
I better warn you now - all these ways to use a pool noodle have nothing to do with swimming, but some might be water-related. Like this one which is a great way to keep the kids cool on hot days.
2

Wreath Base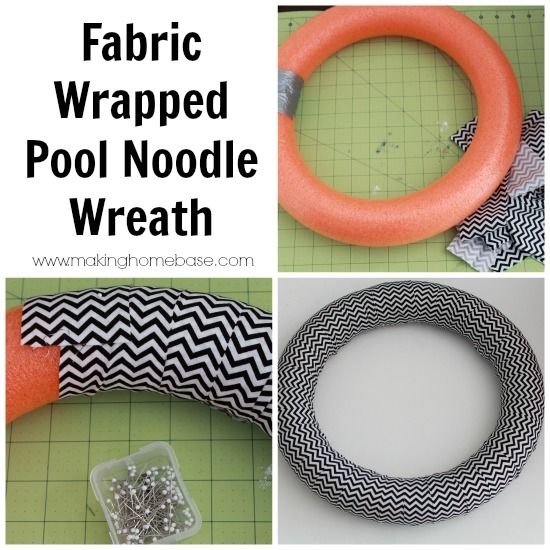 Via Homemade Halloween Decorations - Door ...
Why buy a more costly wreath base from a hobby store when you can use a cheapo pool noodle from the dollar store?
3

Heart Shaped Wreath Form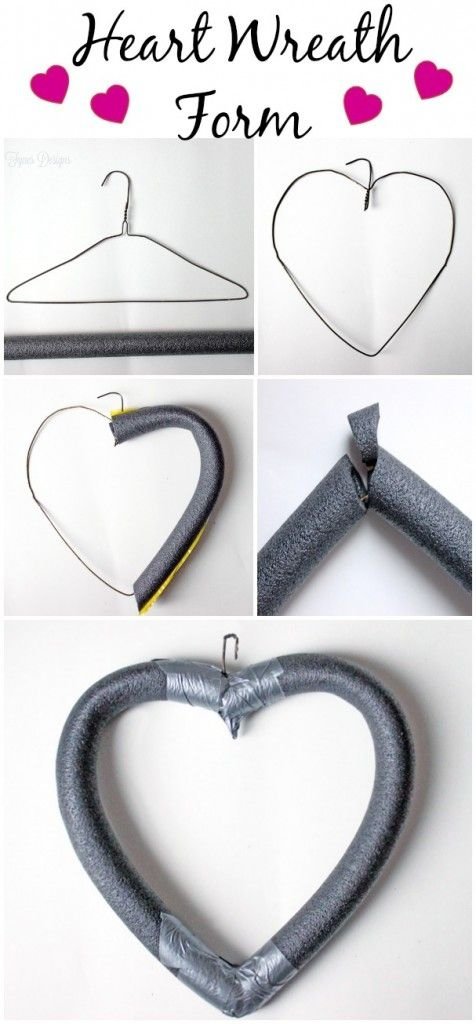 Via How To Make a Heart ...
And no need to stick to conventional roundy shapes either.
4

DIY Toy Car Race Track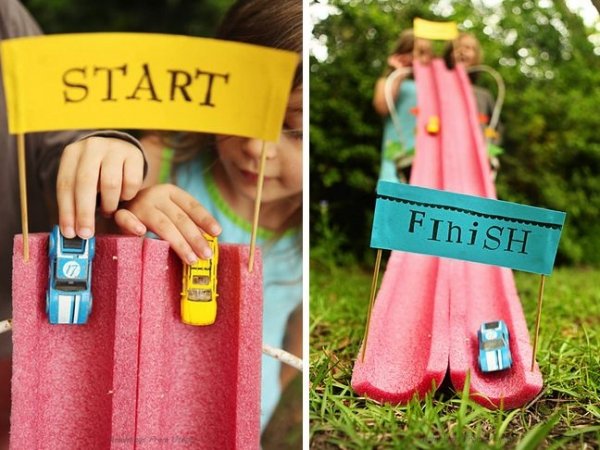 Via 9 DIY Party Ideas For ...
Hours of fun for the kids.
5

Outdoor Games with Pool Noodles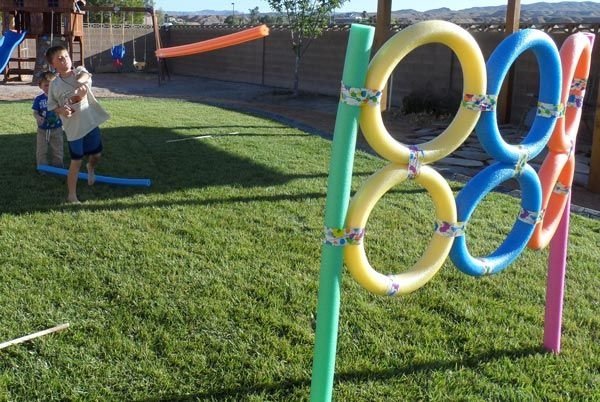 Via 5 Summer Pool Noodle Activities
Click on the source for 5 games you can play using your noodle.
6

Light Saber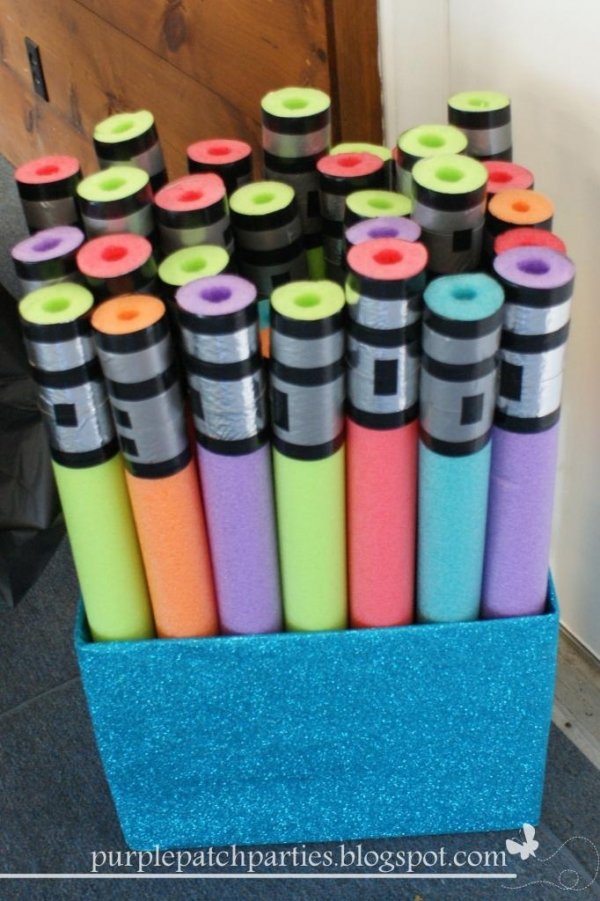 Via The Purple Patch: Star Wars ...
With the new Star Wars coming out in 2015 you'll be the best mom in the neighborhood if you've got a readymade supply of light sabers.
7

Pool Noodle Luminaries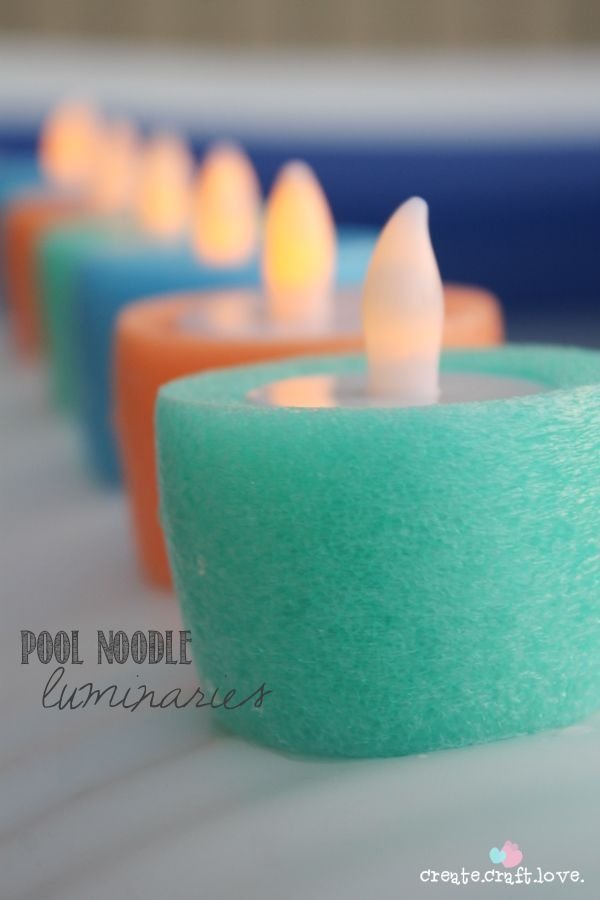 Via createcraftlove.com
Make for a pool party or to float in a fountain.
8

Kid's Headboard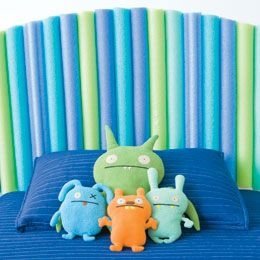 Via What Can You Make with ...
Well I did say some of the ideas were genius!
9

Witches Feet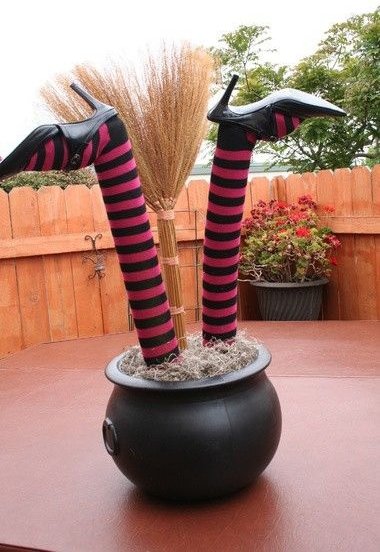 Via Easy Halloween Decor Ideas - ...
It might be a long time until Halloween but this made me giggle so I had to share it.
10

Boot Savers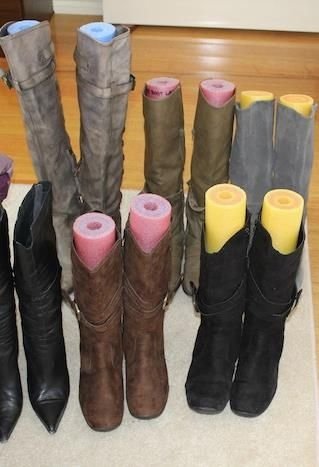 Via Repurpose With A Purpose: 10 ...
Isn't this just one of the best fashion hacks ever?
11

Homemade Porta Potty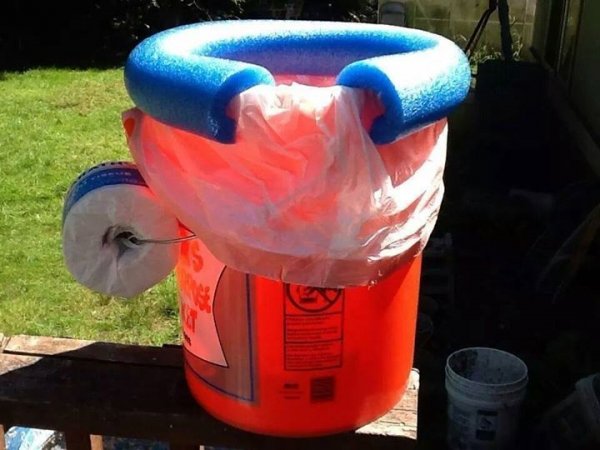 Via MYO Travel Potty
Ingenious idea for people who camp and just don't like to use a hole in the ground.
12

Door Saver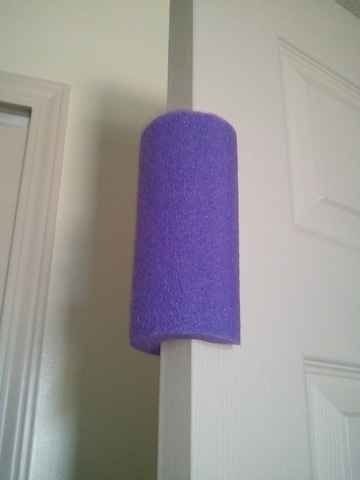 Via 30 Cheap And Brilliant Dollar ...
Protect your doors from boisterous toddlers and moody teenagers.
13

Baby Crib Gym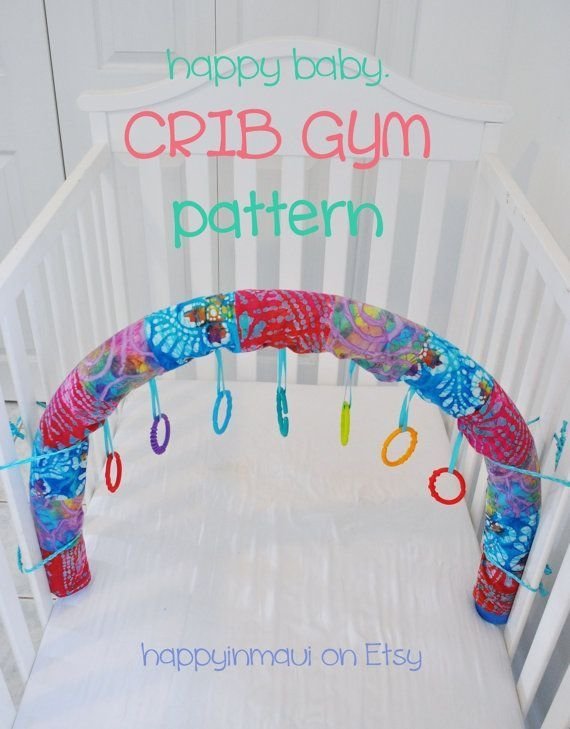 Via Items similar to baby crib ...
Cover a noodle with fabric and hang a selection of items to keep baby amused.
14

Trampoline Saver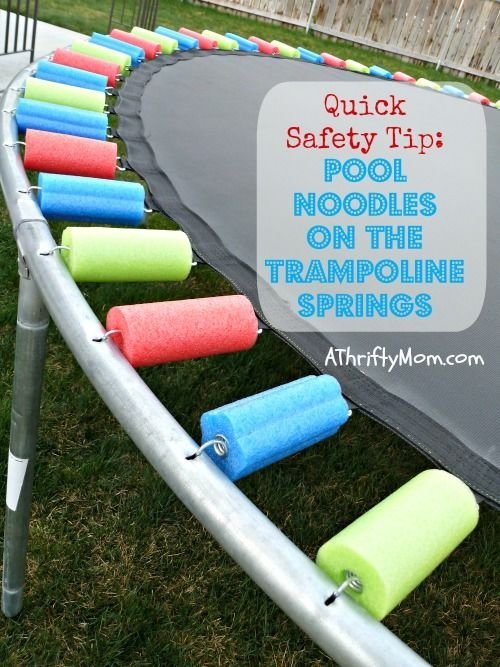 Via Replace A Worn Out Trampoline ...
Replace a worn out trampoline safety pad with pool noodles
15

Headband Holder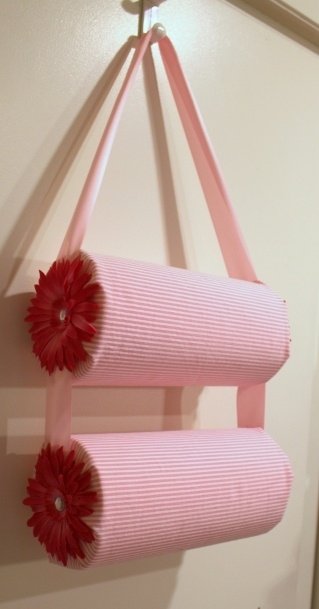 Via DIY headband holder
What a clever idea.
16

Cord Organizer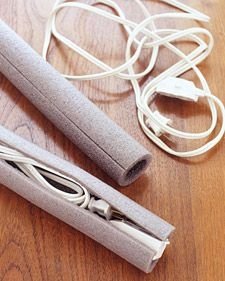 Via Tidy Cords | Martha Stewart
Keep your cords all bundled nicely together.
17

Pool Noodle Pirate Raft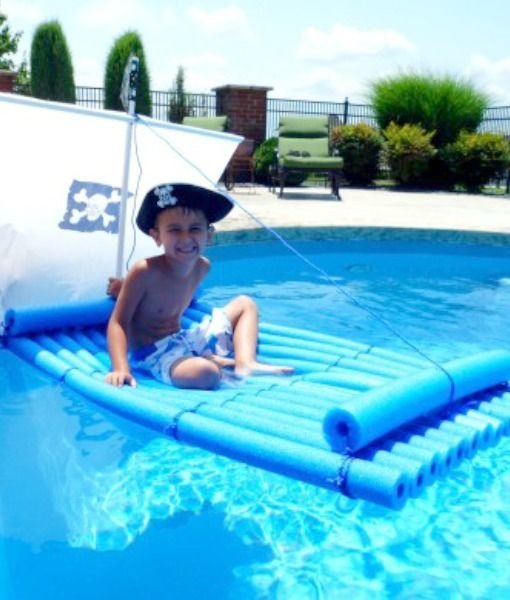 Via How to Make a Pirate ...
Be the coolest mom on the block,
18

Crib Teething Rail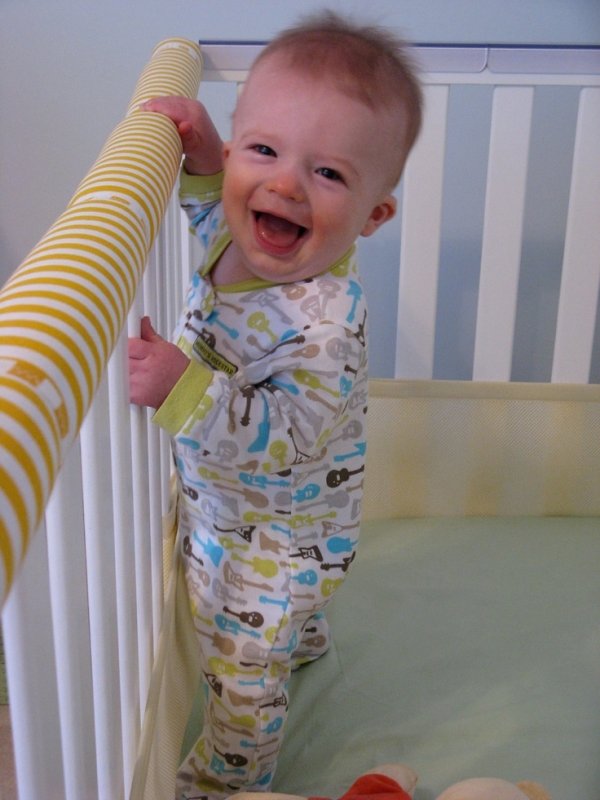 Via Crib Teething Rail By the ...
Well you have to look after precious baby teeth.
19

Use a Swimming Pool Noodle to Fill the Mop Bucket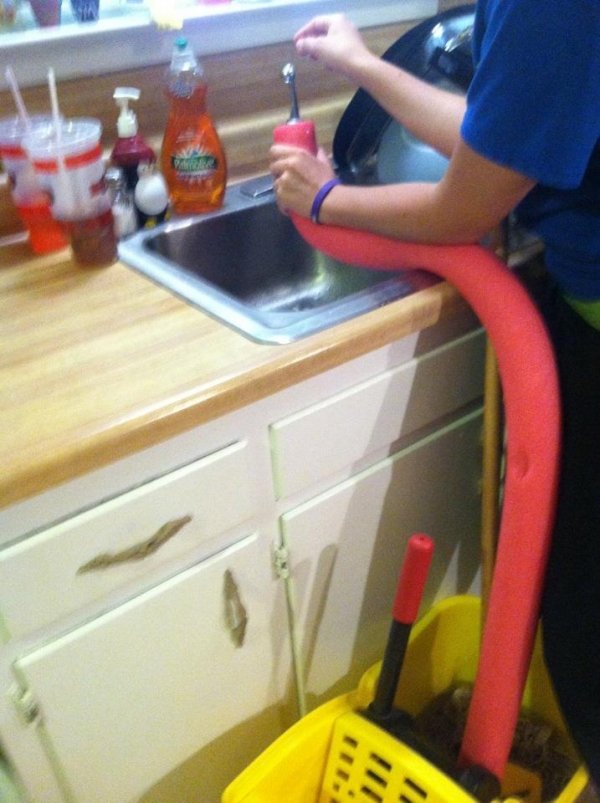 Via lil This~N~That: Usin' Your Noodle
If you've got a small sink, you can make more mess filling the mop bucket than mopping the floor. Not now!
20

Shopping Cart Grip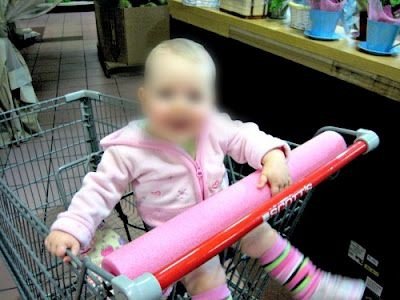 Via What Can You Make with ...
Protect little one for a very germy and grimy surface.
21

Pool Noodle Bath Pit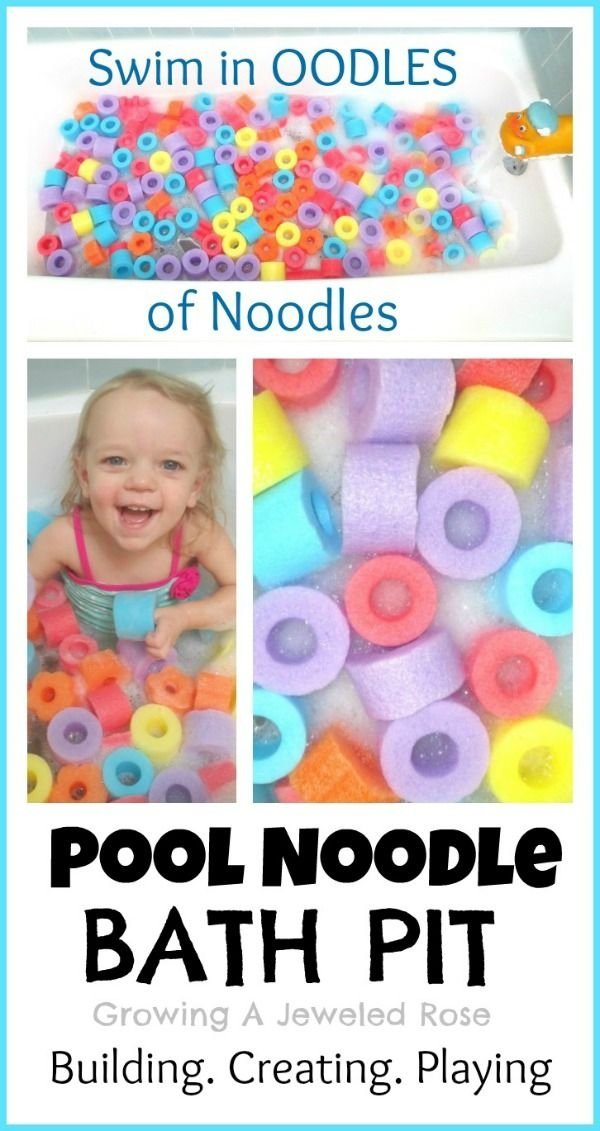 Via Fun Math Activities ~ Bath ...
Your little one will love to play with oodles of noodles at bath time.
22

Wall Art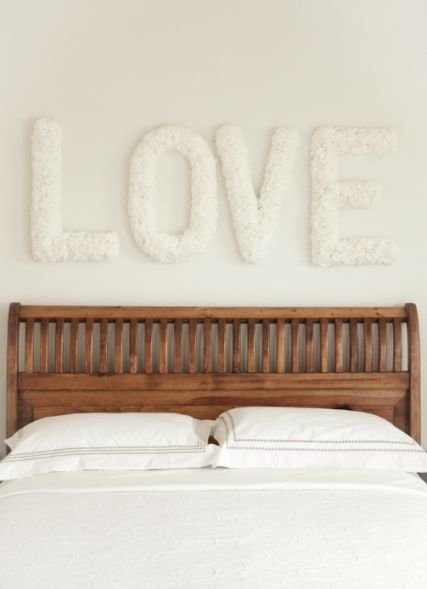 Via Coffee Filter Letters
Coffee Filter Letters made from pool noodles - how awesome.
23

Flower Pot Filler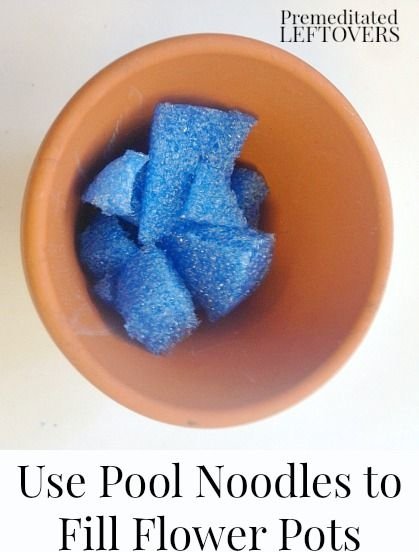 Via Creative and Frugal Uses for ...
It means using less soil and helps drainage.
24

Pet Bed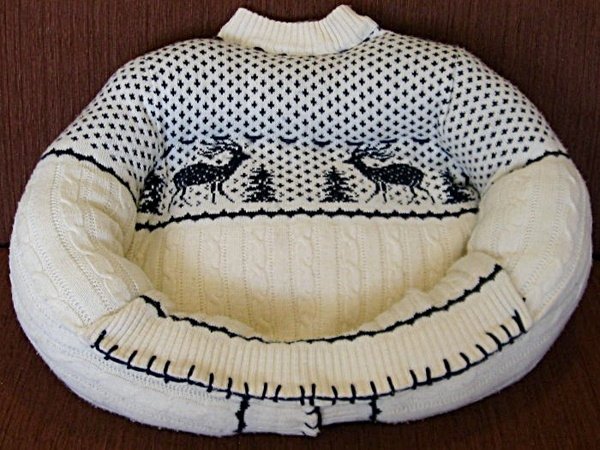 Via Give a Recycled Sweater Pet ...
Use a pool noodle to make the round part, thread string through the arms tied together at the wrist holes..
25

Tic Tac Toe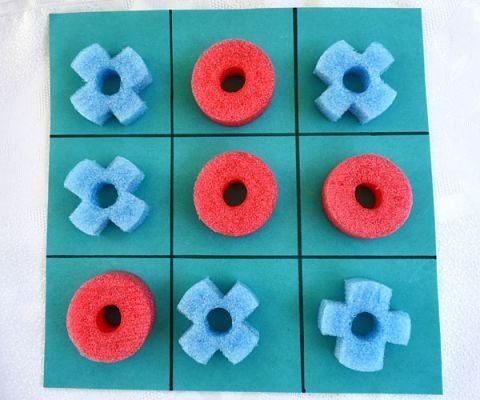 Via Recycled Craft Ideas: 22 Awesome ...
Such an easy craft project.
26

Pool Noodle Draft Stopper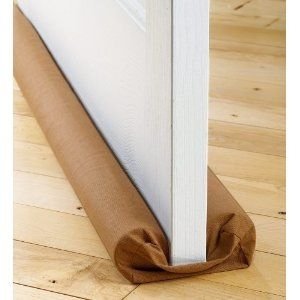 Via What Can You Make With ...
Banish those draughts.
27

Bed Safe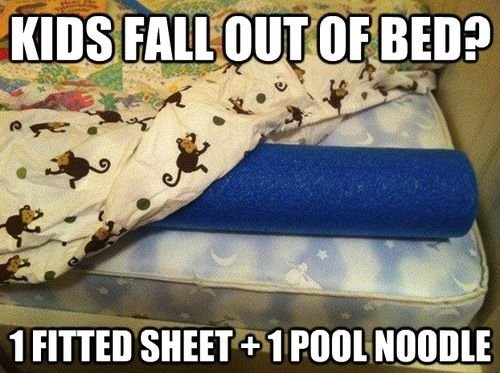 Via 60 New Uses For Everyday ...
Keep your little ones from falling out their bed by putting a swimming noodle under their sheet!
28

Pool Noodle Water Wall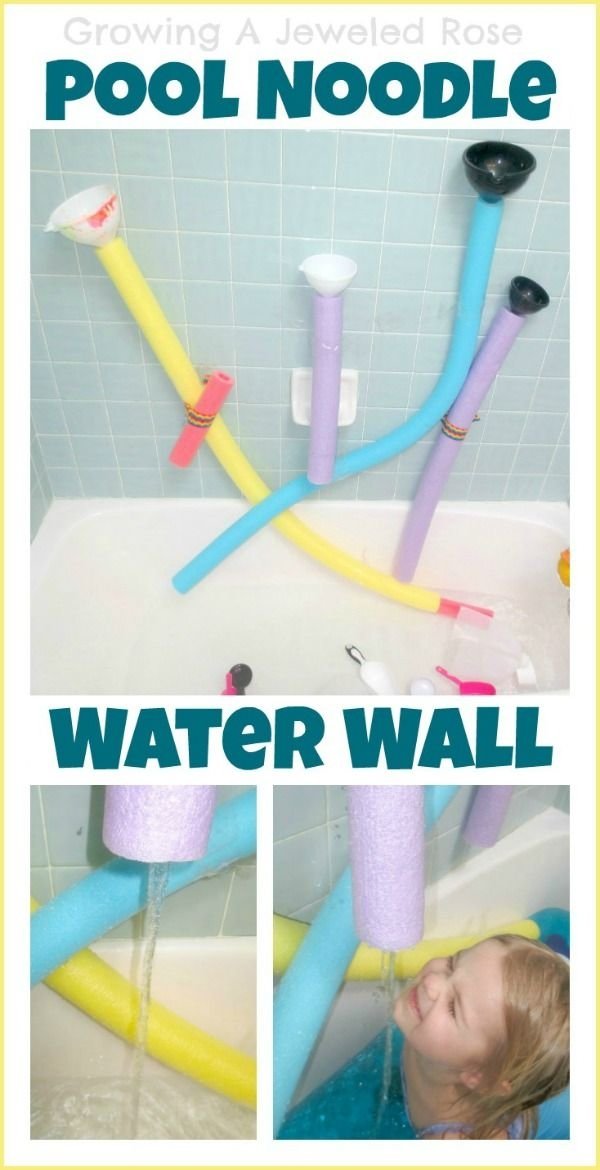 Via Games with Pool Noodles ~ ...
More bath time fun.
29

Pool Noodle Car Door Guard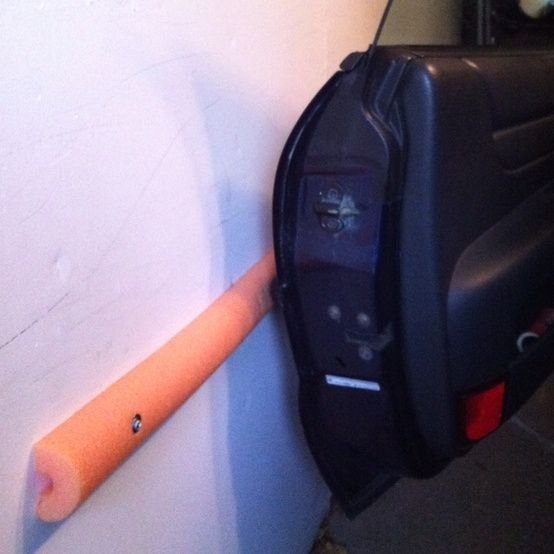 Via What Can You Make With ...
Nothing to do with poor driving - the garage is just a bit tight is all.
30

Make Your Own "Stone" Decorative Column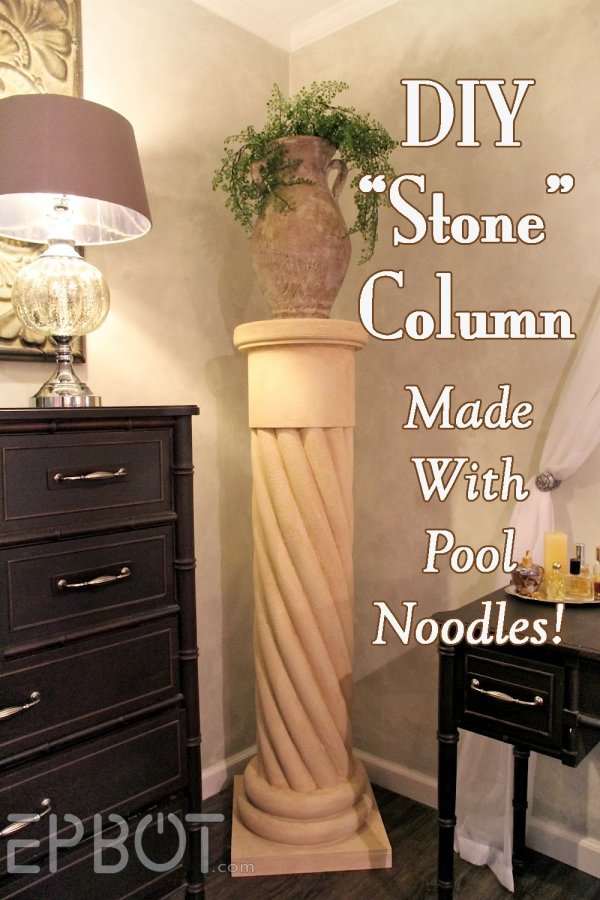 Via EPBOT: Make Your Own "Stone" ...
I thought I should include some more crafty items.
31

Noodle Beverage Boat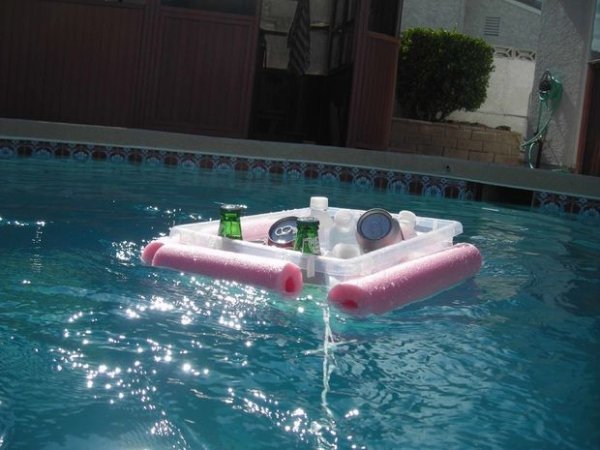 Via How to Make a Noodle ...
Well it's such a bind when you have to leave the pool to fetch a drink isn't it?
Ok, you can admit it now. After seeing these, you as obsessed with pool noodles as I am - right?
Please rate this article