Have you ever tried to experiment with watercolor crafts? I always admire watercolor crafts because they look so effortlessy cool, but I have yet to take the plunge and try them myself. Using watercolors for the first time can be a bit daunting considering the paint dries quickly and it can be hard to cover up mistakes, but we should embrace those "mistakes" since that's what makes it unique. If you've been wanting to try your hand at some watercolor crafts, I've got some great ideas for you.
Table of contents:
1

Watercolor Crayon Art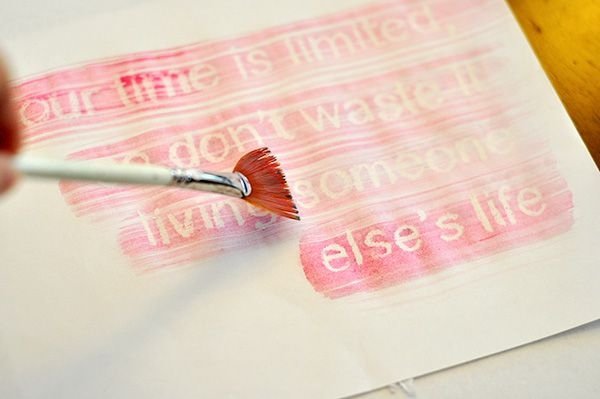 Via craftsunleashed.com
The first of the watercolor crafts involves water color and a white crayon. This is a pretty way to display your favorite quote.
2

DIY: Watercolor Postcard Messages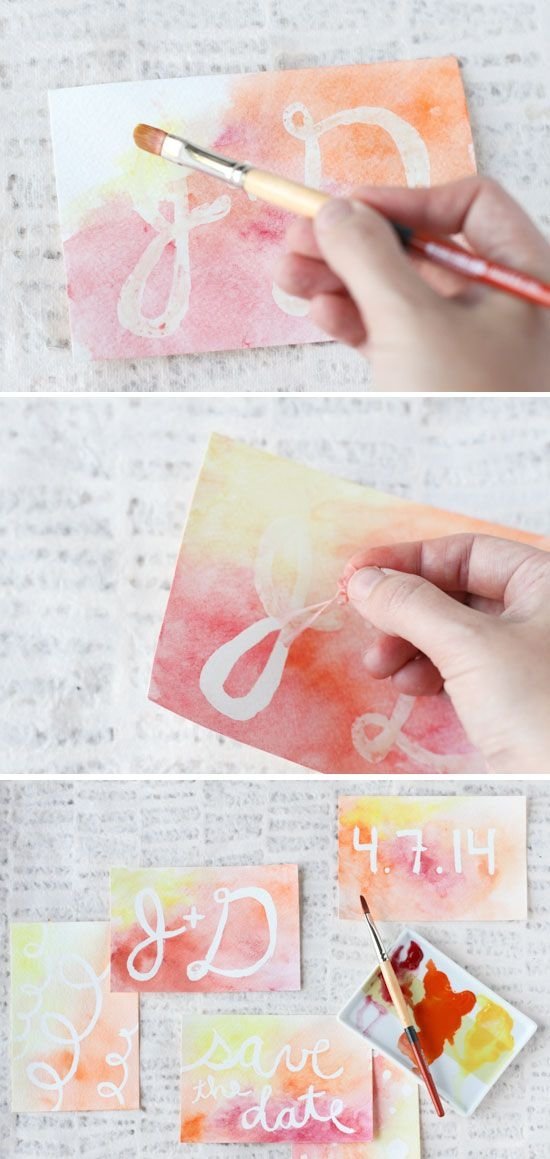 Via DIY: Watercolor Postcard Save the ...
I love watercolor cards! They look simple, but the transparency of the colors looks so beautiful.
3

How to Paint a Basic Leaf with Watercolors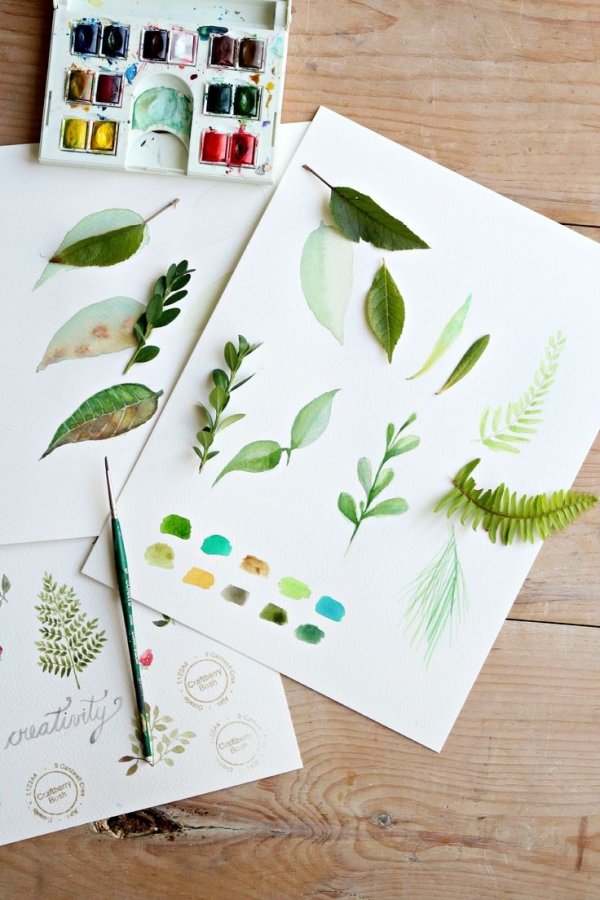 Via How to Paint a Basic ...
Although this isn't a watercolor craft, I thought painting leaves could easily make for wall art.
4

Watercolor Calendar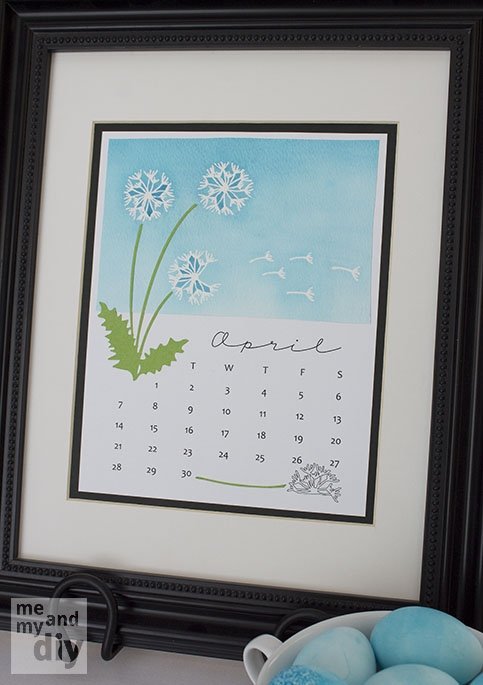 Via April Dandelion Watercolor Calendar
This is a DIY that'll take more time, but isn't the result just gorgeous? There are lots of simpler DIYs for calenders on Google, but I thought this was just too pretty.
5

DIY Watercolor Mug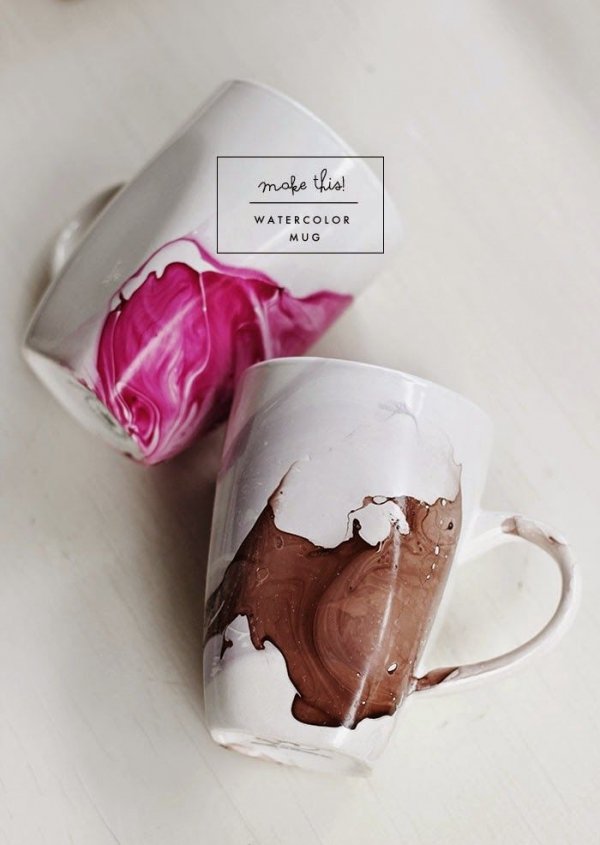 Via Poppytalk: DIY | Watercolor Mug
How cool would you be sipping your morning brew out of a mug you painted yourself?
6

Watercolor Flowers with Faber-Castel Gelatos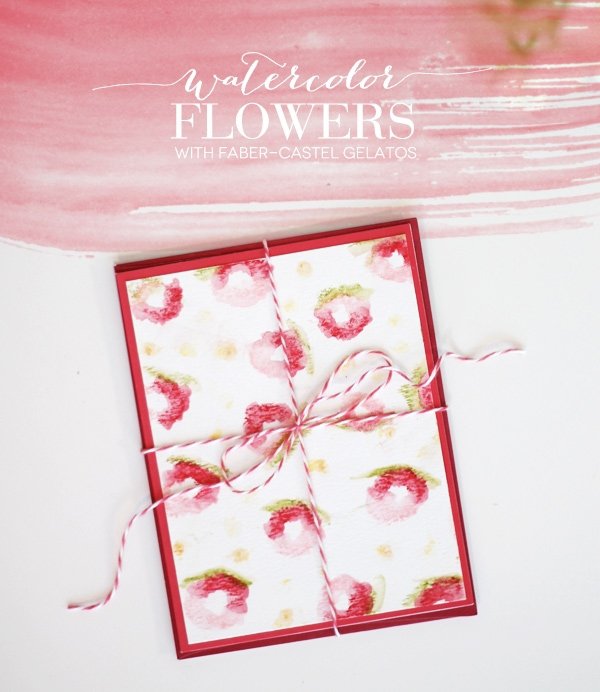 Via For the Love of Gelatos: ...
I got excited when I saw the word gelato, but this is all art-related! Follow this tutorial to create a gorgeous floral motif on cards.
7

Painting with Watercolors, Glue and Salt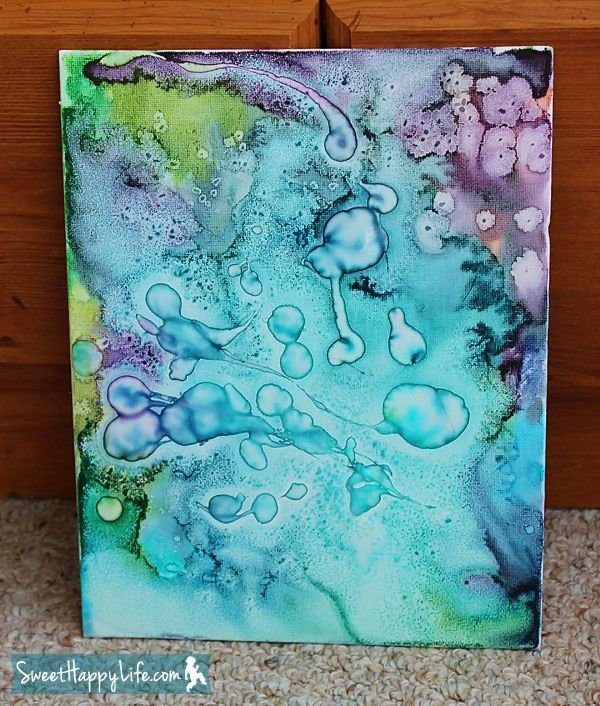 Via sweethappylife.com
This is a fab project to do with the kiddoes and it turns out so neat!
8

DIY Watercolour and Calligraphy Birthday Card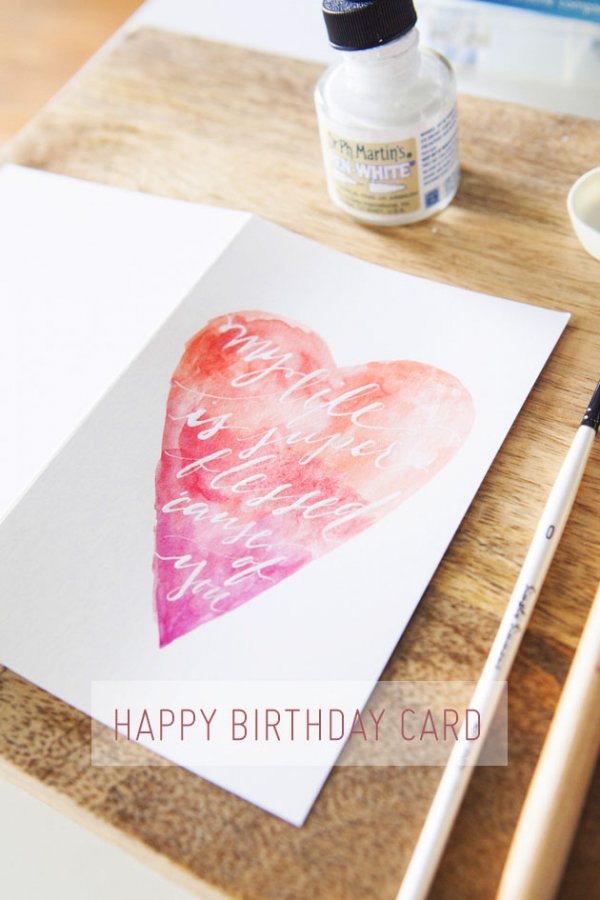 Via DIY Watercolour and Calligraphy Birthday ...
A stunning DIY birthday or any occasion card that anyone would love to receive!
9

Watercolor Business Cards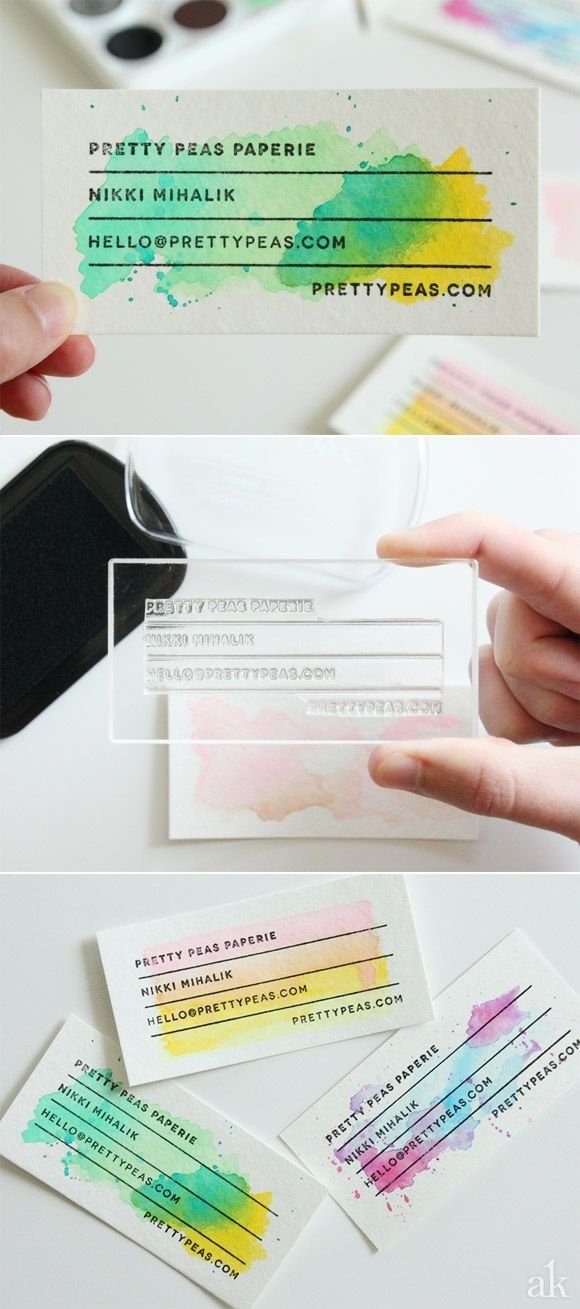 Via bloglovin.com
A creative and colorful way to make an impression.
10

Distress Watercolor Dry Embossing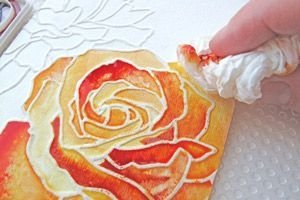 Via Distress Watercolor Dry Embossing
You'll need a few tools for this one, but the end result is well worth it.
11

Lettering with Watercolor Tutorial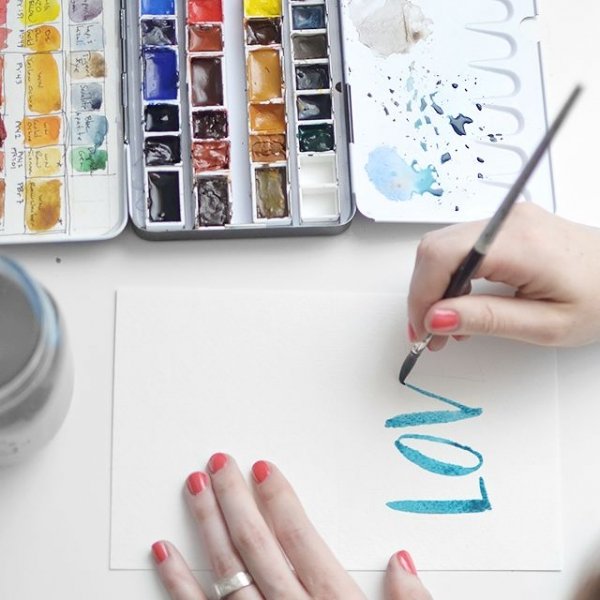 Via Tutorial: Lettering with Watercolors
If you need some tips on lettering for your crafts, be sure to check out this tutorial.
12

DIY Watercolor Party Streamers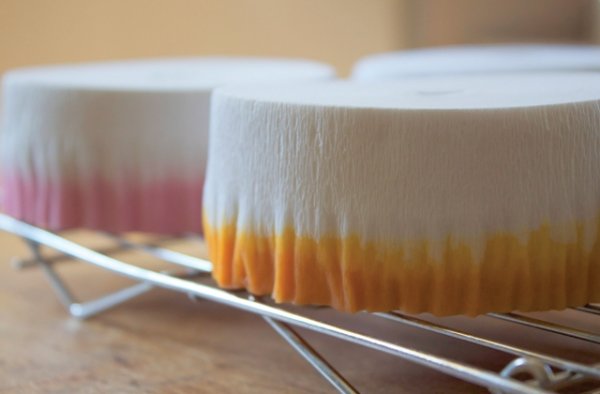 Via [dandee]: DIY Watercolor Party Streamers.
The next time you're throwing a party, decorate with these simple but cute DIY watercolor streamers.
13

State Art Watercolor Tutorial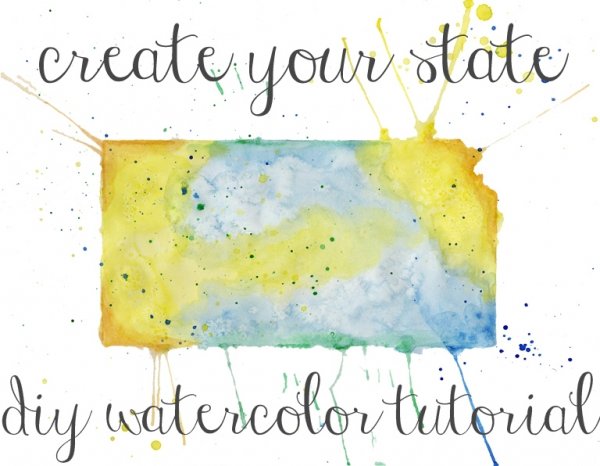 Via State Art Watercolor Tutorial | ...
Show your current or home state some love with this pretty tutorial.
14

Diy Watercolour Stencil Art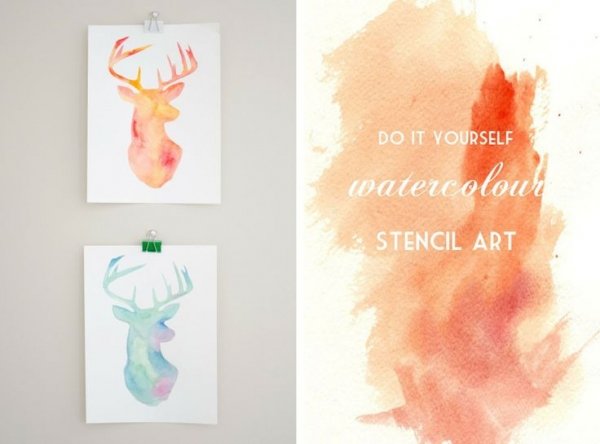 Via p.s.♡: diy : watercolour stencil ...
Create beautiful wall art for your home office.
15

DIY Watercolor Pencil Art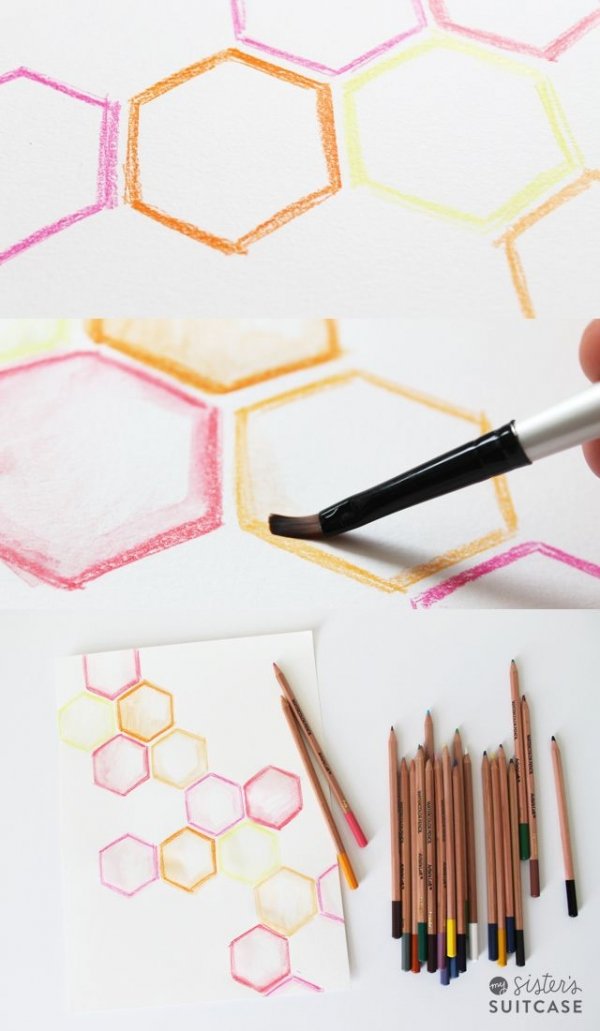 Via DIY Watercolor Art (The Easy ...
If you'd rather use watercolor pencils before using paint, follow the link for an easy how-to.
16

DIY Watercolor Pillows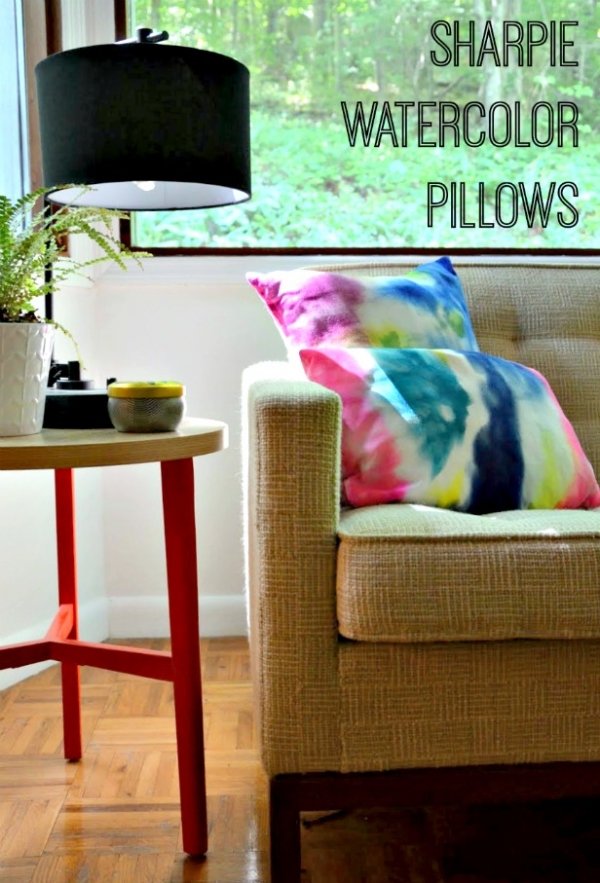 Via DIY Sharpie Watercolor Pillows on ...
The secret to this DIY is using Sharpies!
17

Watercolor Bubbles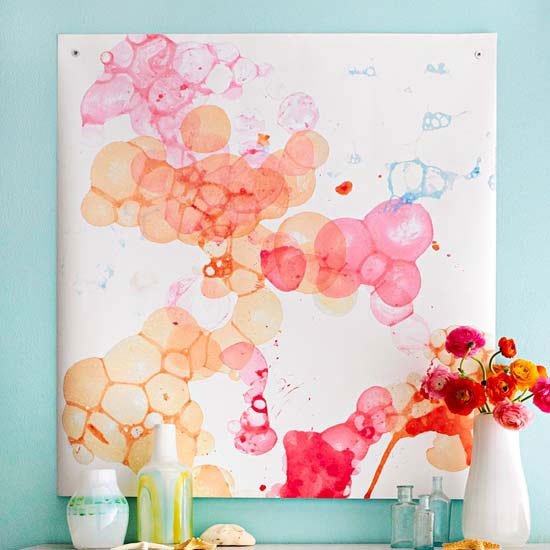 Via Watercolor Wall Art
This actually utilizes tempera paint, but it looks like watercolor.
18

DIY Watercolor Clock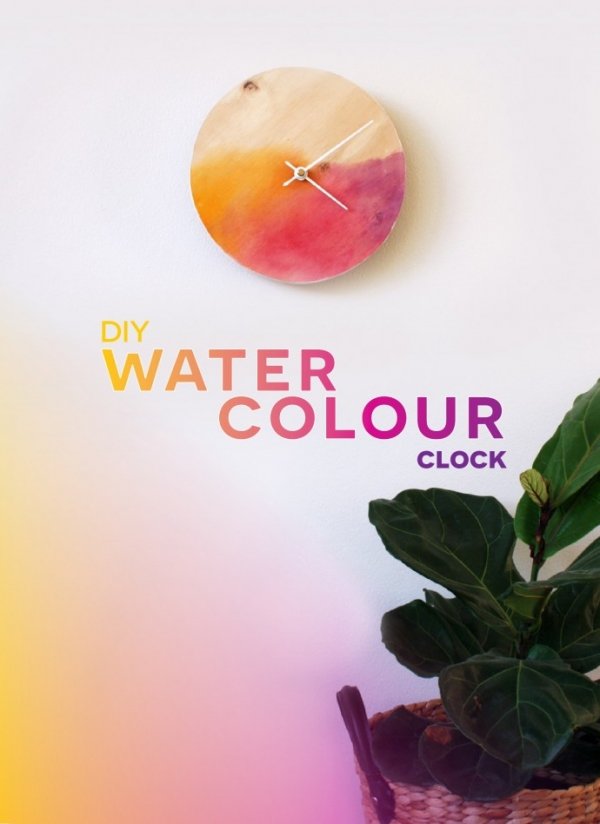 Via DIY Watercolour Clock - The ...
Dress up any boring wall with a colorful clock.
19

DIY Body Painting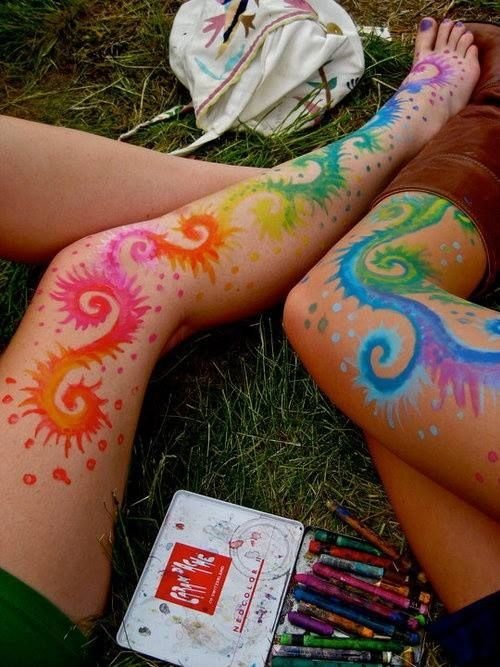 Via The Ultimate Summer Bucket List ...
Grab some watercolor paint sticks or watercolor crayons to decorate your bod.
20

Watercolor Sweatshirt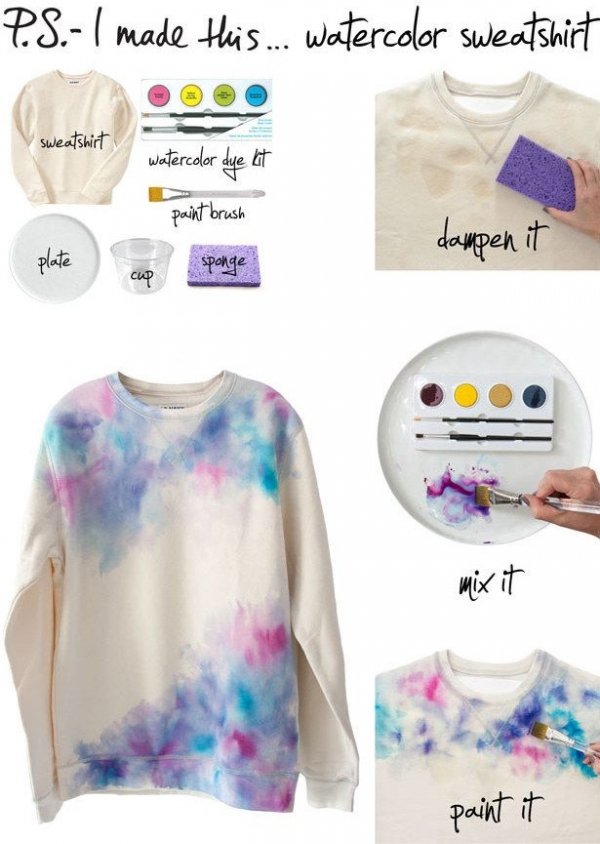 Via psimadethis.com
If you have a sweatshirt that's in serious need of some color, paint it.
21

Watercolor Tags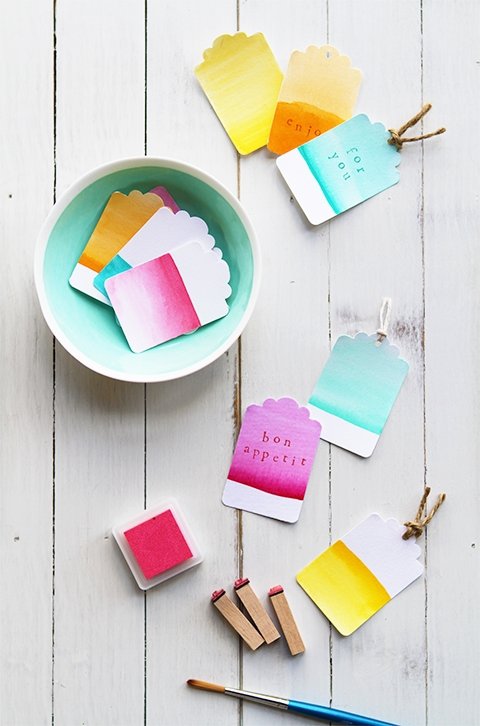 Via DIY Tags- Fun with Watercolours... ...
Jazz up any gift with these fun watercolor tags.
22

DIY Agate Watercolor Artwork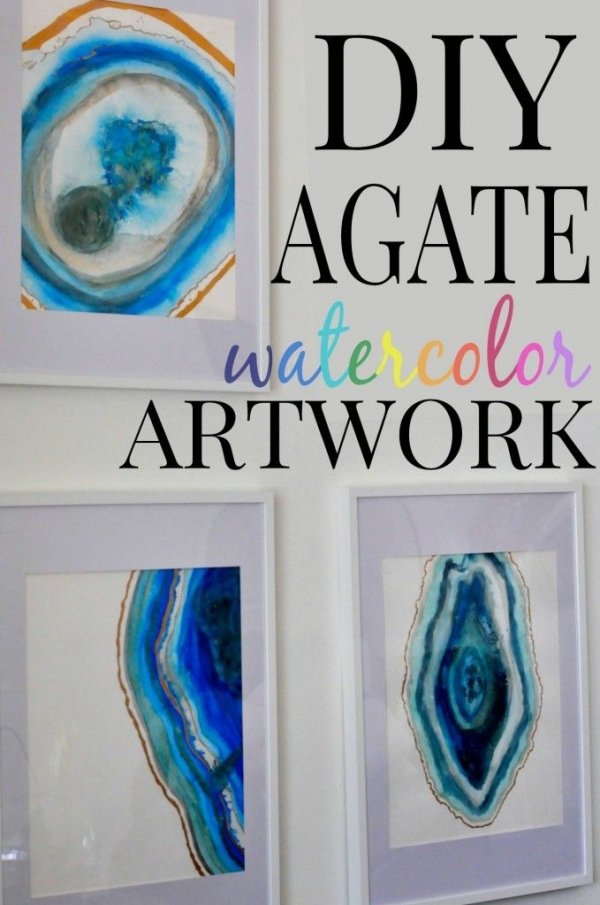 Via DIY Agate Watercolor Artwork
Agate is having a moment so why not take advantage and spice up your walls with agate artwork?
23

Watercolor Magnets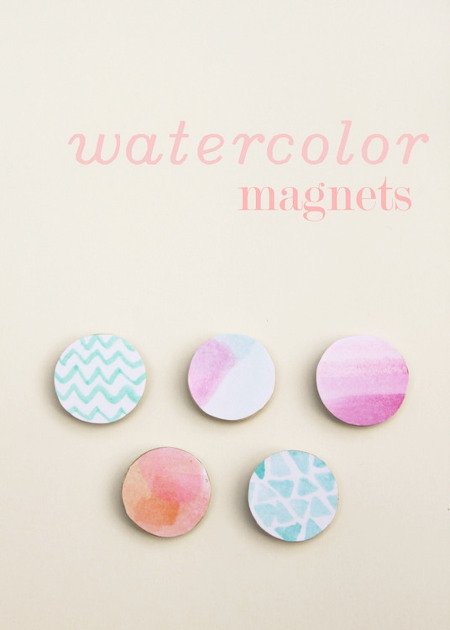 Via Watercolor Magnets - Think Crafts ...
Magnets get the watercolor treatment.
24

Watercolor Confetti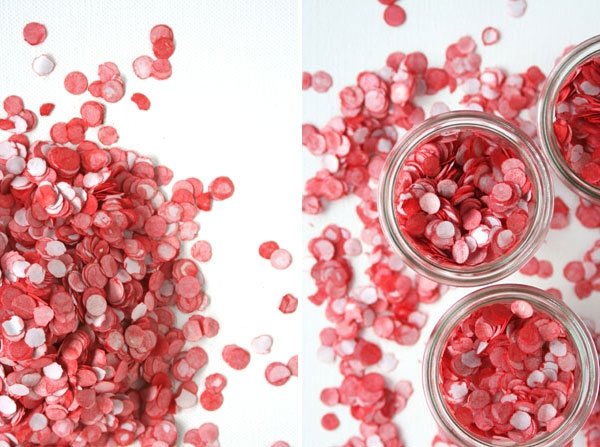 Via DIY Watercolored Confetti
Create confetti with a custom color.
25

DIY Watercolor Napkins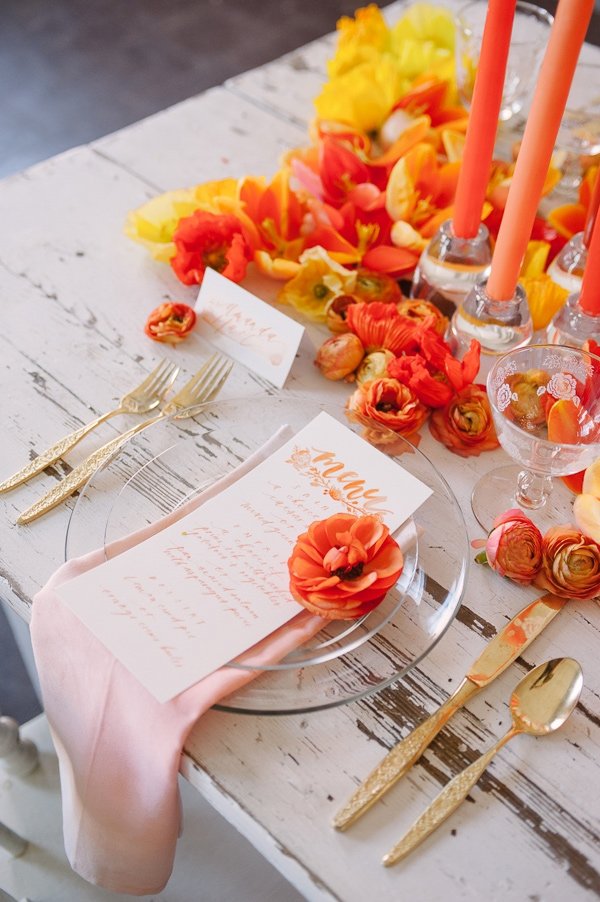 Via DIY Watercolor Napkins
Before you throw your next dinner party, don't forget to use some watercolor on your napkins so it matches the table setting!
26

DIY Scented Liquid Watercolor Spray Paints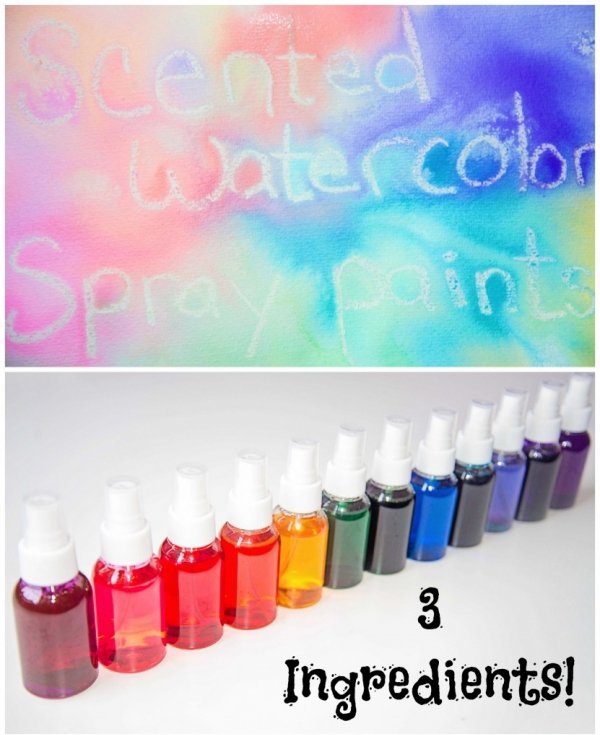 Via Scented Watercolor Spray Paints | ...
Just use three simple ingredients and let your kids go to town "spray painting."
27

DIY Watercolor Wedding Escort Cards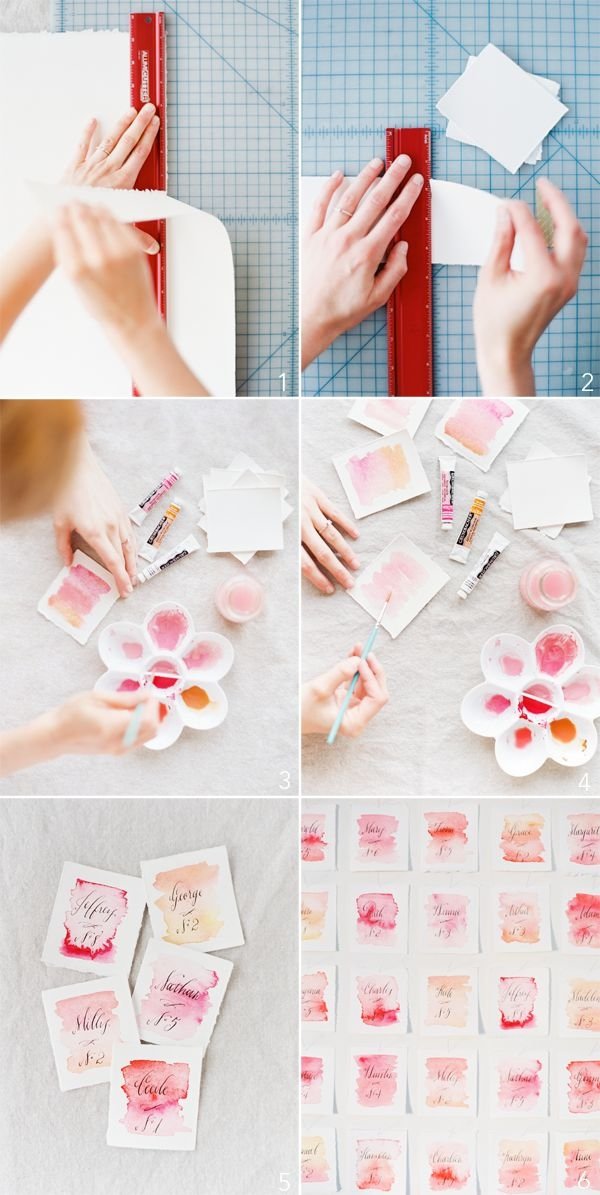 Via DIY Wedding Watercolor Escort Cards ...
Let all of your guests know what table they're assigned to in the prettiest way.
28

DIY Watercolor T-Shirt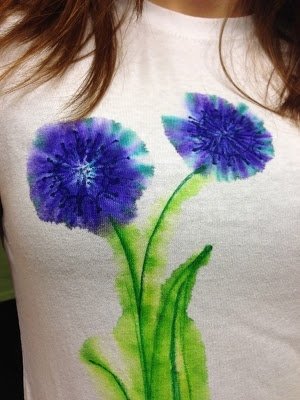 Via the laurel crowned: DIY Watercolor ...
This is another tutorial that uses Sharpies to mimic a watercolor effect.
29

Easy DIY Watercolor Graphic Wall Art

Via Easy DIY Watercolor Abstract Wall ...
Learn how to make quick and easy wall art on the cheap.
30

DIY Watercolor Magnet Shadow Boxes
Via DIY: Watercolor Magnet Shadow Boxes
Create amazing little magnets that display your watercolor artwork.
31

Watercolor Portrait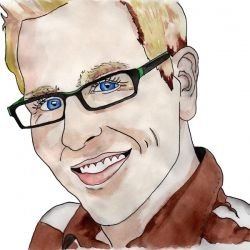 Via How to Create a Watercolor ...
Create a memorable portrait of your friends or family.
Did any of these watercolor crafts inspire you to create something? There are lots of ways to use watercolors, what's your favorite way?
Please rate this article