I have missed writing about DIY recycling crafts so now I'm back with these clever ways to Repurpose Tuna Cans. I'm sure you have a few cans of tuna in your pantry right now. After eating the contents, you will want to keep the container and have fun with these ways for repurposing tuna cans. Enjoy!
---
1

Faux Zinc Jar Top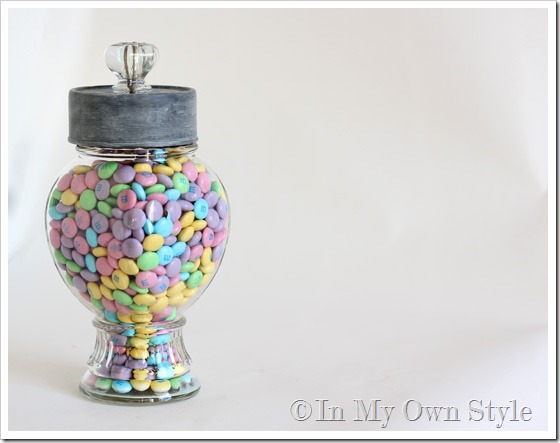 The lid of this glass is made of tuna can. Cool, right? While the recycling method is already all sorts of awesome, the faux zinc look given to the can is simply fab. The jar looks beautifully vintage because of the faux zinc treatment.
---
2

Party Lights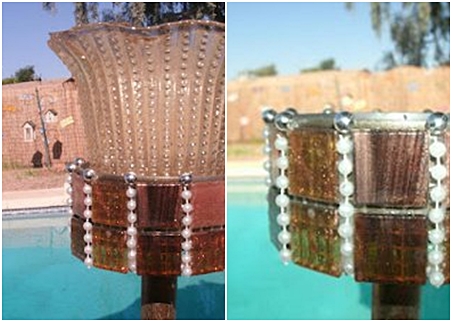 This is a more colorful version of THIS DIY craft project. To make this, you will need wooden dowels, drill, awl, spray paint, glass tiles, beads, and craft glue. Check out the link below for the easy how-to.
---
3

Filigree Heart Pendant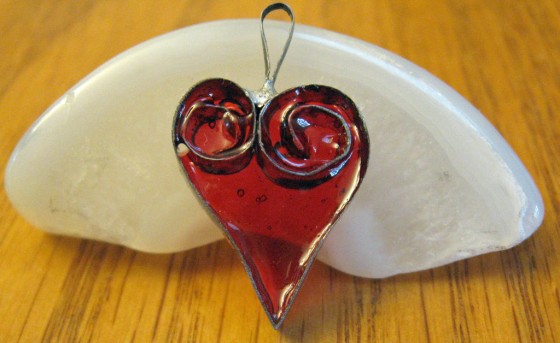 Can you believe that this pendant is made of tuna can? To make this heart filigree beauty, you will need to cut the tuna can into strips. This project will require a soldering iron and an oven for baking. You will need to work in a well-ventilated area, too.
---
4

Traffic Lights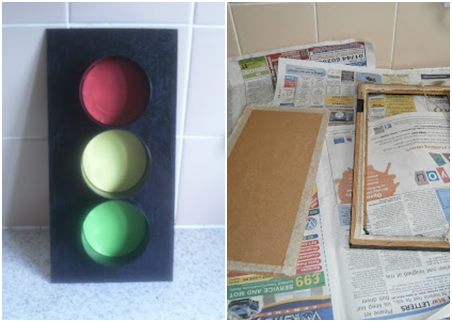 Take empty and clean tuna cans, add circular paper pieces in red, yellow, and green to the bottom, and glue to a black piece of wood. You just made traffic lights! This would be perfect for a boy's room or a car-themed party.
---
5

Heart Bowl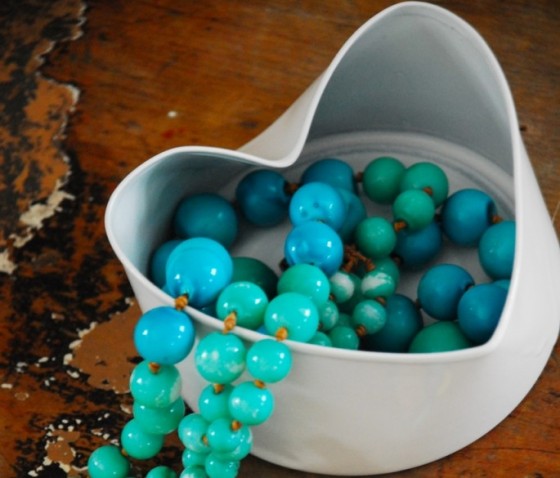 How cute! For this project, make sure you use a can opener that leaves the tin with a clean and blunt edge. Aside from the can, you will also require white spray paint for this** tuna can repurposing project**. You simply shape the mouth of the can into a heart, spray paint, and you're done.
---
6

Tiffin Box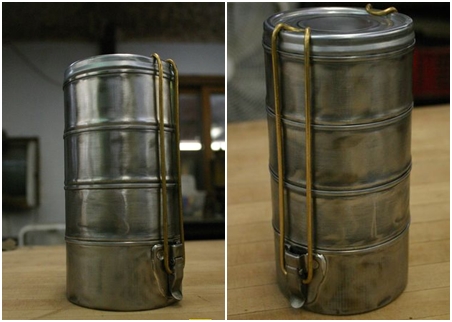 This is my favorite from this list of ways to repurpose tuna cans. It is rather complicated to make, though, so I shall leave this DIY to you, clever people.
7

Pin Cushion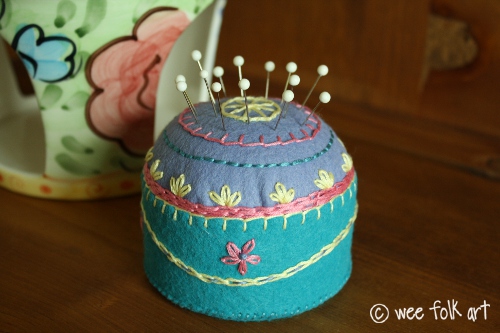 Inside this lovely felt creation is a tuna can. Awesome, right? If you don't have felt, you can make this pin cushion using fabric scraps, too. I like this idea because it's perfect for handmade gift-giving come Christmas. Perfect for your crafty friends!
---
8

Hanging Sconces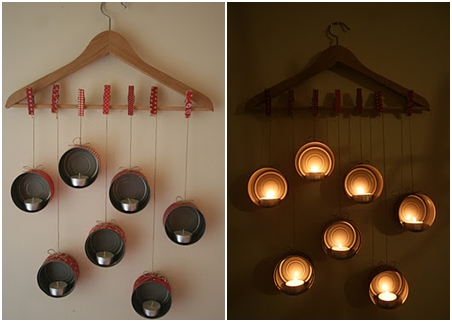 How beautiful! To make this, you will need to wrap clean tuna cans with pretty paper. Make two holes along one side and tie twine for hanging. Hang the cans from a hanger or any other hook you have on your wall. Add tealight candles and light up.
Tutorial (in Hungarian)
---
9

Basket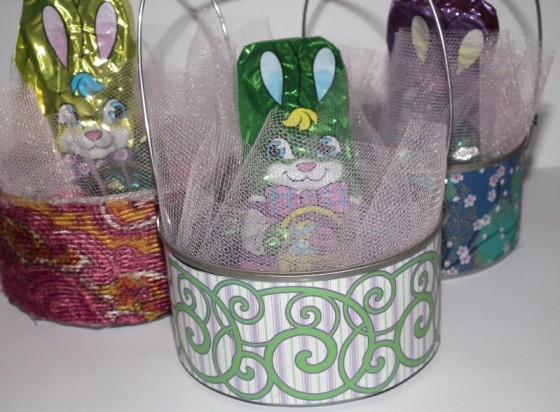 These will make for cute Easter home decor. For this easy tuna can repurposing project, you will need drill, glue, wire, wire cutters, pliers, and other materials perfect for embellishing your basket. This is one of the DIY ideas here that you can do with your kids.
---
10

Planters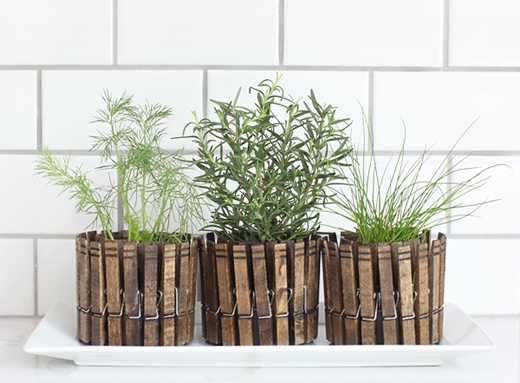 Here is an easy way to repurpose tuna cans. You clean them, paint if you wish, and then attach clothespin clips. That's it, you're ready to use your planter.
Got other ways to repurpose tuna cans? We'd love to hear 'em! I bet you have more creative ideas for recycling tuna cans and other food containers.
---
Comments
Popular
Related
Recent