Save your beloved sewing machine from those pesky dust and pet hair by making a sewing machine cover. Sewing one is so easy, I tell you. In fact, a DIY sewing machine cover can be a first project for a beginner. Most of the patterns below involve only straight stitches. So go ahead, pick a favorite fabric or two from your stash and transform them into a lovely DIY sewing machine cover.
---
1

Tote Style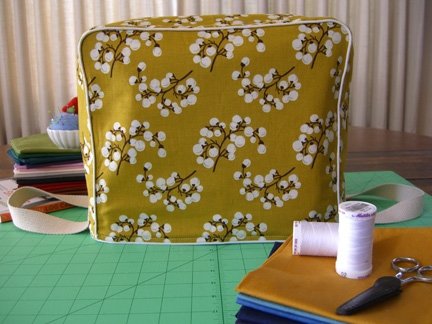 Turn this DIY sewing machine cover upside down and you also get yourself a nice tote. Yes, a tote bag for carrying your machine around. This tutorial also touches on attaching piping. If you're looking to improve your sewing skills, this is definitely a great thing to learn.
Source: craftyhipster.typepad.com
---
2

Reversible Cover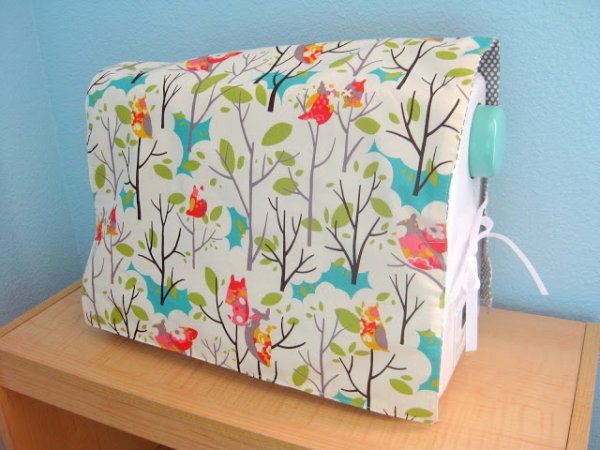 If you think that you might get tired of a single DIY sewing machine cover design, this reversible idea is for you. The basic concept here is to make a mat or some type of blanket with two sides and strings. You can use plain (or printed) fabric for both sides or embellish them with applique.
Source: stayathomeartist.com
Trendinig Stories
More Stories ...
3

Stack of Books Patchwork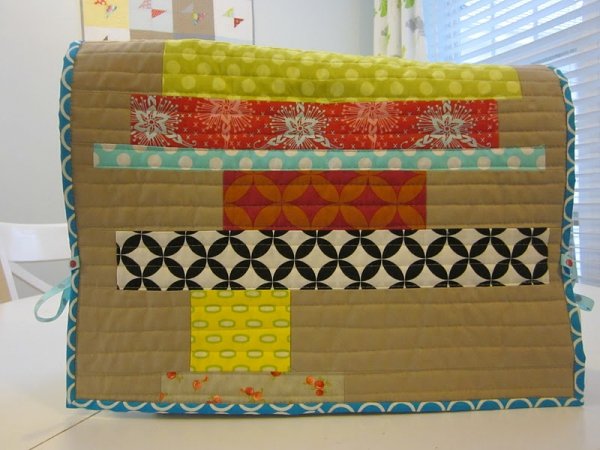 The fabric strips are meant to look like a stack of books. Cute, right? The idea here is very similar to the previous DIY sewing machine cover but this tutorial involves a bit of quilting. Apart from the adorable fabric scraps, you will also need ribbons for tying the sides and of course, batting.
Source: sotakhandmade.blogspot.ca
---
4

Side Pockets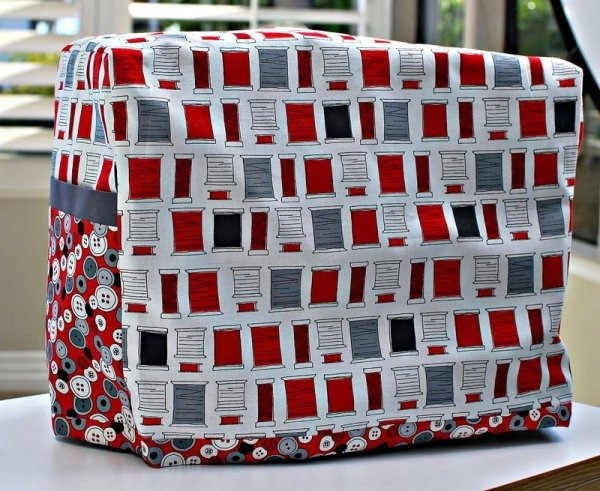 How perfect is this fabric for a sewing machine cover? Following this tutorial, you will construct a sewing machine cover with a side pocket. This pocket will prove useful for storing scissors, your measuring tape, and other sewing notions. This tutorial also offers great tips on how to sew boxed bottoms or sides.
Source: patches.typepad.com
---
5

Skirted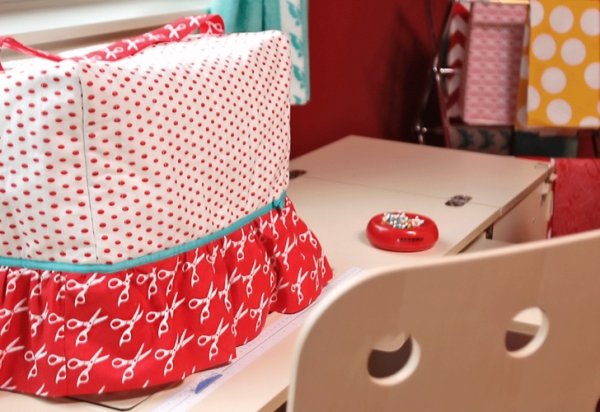 Here we have another adorable fabric that follows the theme of this list of sewing projects. This is one of the more advanced patterns here. The effort exerted and time spent will be all worth it, though. Because in the end, you will be able to present your sewing machine with a cover so cute, it will be the envy of the other tools in your craft room.
Source: sew4home.com
---
6

Extension Table-Friendly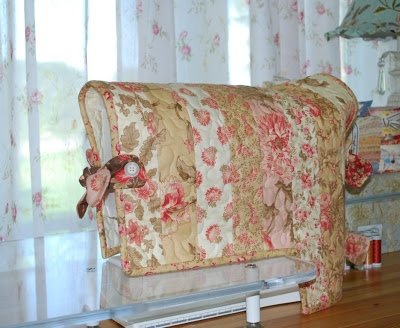 For those who quilt and have extension tables attached to their machines, this cover is what you need. As you can see, it is short on one side so that it can accommodate the extension table. This particular cover has a patchwork quilted style. But you can make yours using whole fabric and with no quilting involved whatsoever. The important part here is knowing how to make the uneven hem for the specific structure of your sewing machine.
Source: modabakeshop.com
---
7

Easy Cover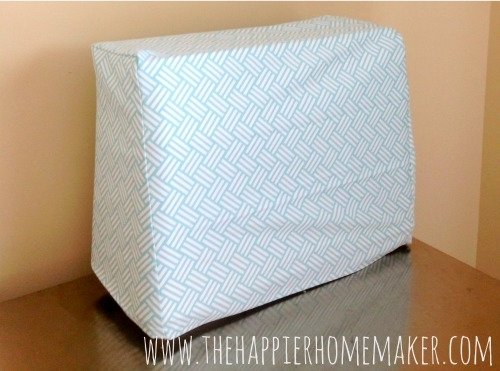 This is one of the easiest DIY sewing machine covers here. This doesn't call for batting, lining, pockets, or some sort of patchwork. Basically, using your machine's dimensions as guide, you will be sewing a cover with top, sides, and front and back sections. You sew the hem and you're done.
Source: thehappierhomemaker.com
I hope you end up using one of these DIY sewing machine cover ideas. I admit that mine is looking quite shabby and I may just sew myself a new one. Perhaps I'll go for the DIY sewing machine cover that comes with the side pocket. How about you? Which of these designs do you fancy?
---
Comments
Popular
Related
Recent