If you're looking to update the look of your kitchen, we present to you the following chalkboard printables. Some of these free chalkboard printables are great for pretty-fying your kitchen walls. Others are more useful than decorative since you can use them to label some of your favorite spices and cooking supplies. Check them out and download whatever you fancy.
Table of contents:
1

Eat It or Starve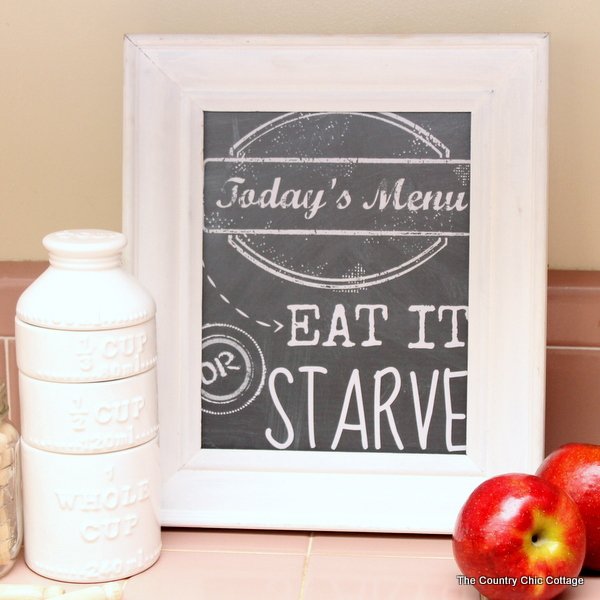 The perfect kitchen chalkboard printable if you have family members who are simply picky beyond words. Once said family members start complaining about what you prepared for lunch or dinner, you simply point to your framed kitchen art and smile.
Source: thecountrychiccottage.net
2

Coffee Love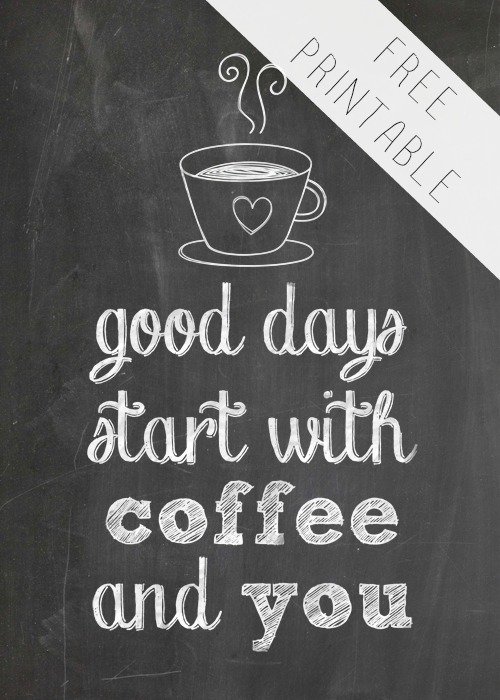 This is a cute kitchen chalkboard printable that will also double as a Valentine's Day art print. I'm thinking that it should be quite sweet for a newlyweds' first home. It should also be perfect as a nice note for a February 14 breakfast with your significant other.
Source: homecookingmemories.com
3

Organizing Labels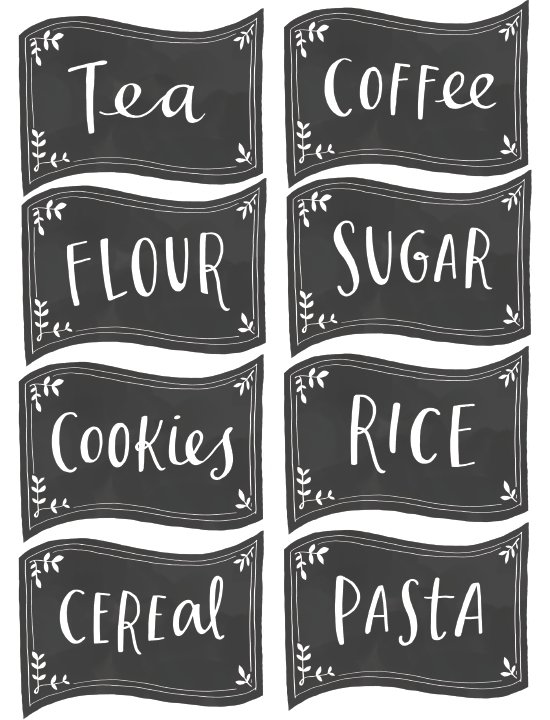 These free chalkboard style kitchen labels may jut be what you've been looking for if you've been dreaming of a more organized kitchen. Aside from the labels for grains shown above, the link below also has fantastic chalkboard printables for spices and other ingredients. This design comes in a turquoise shade as well.
Source: blog.worldlabel.com
4

Kitchen Rules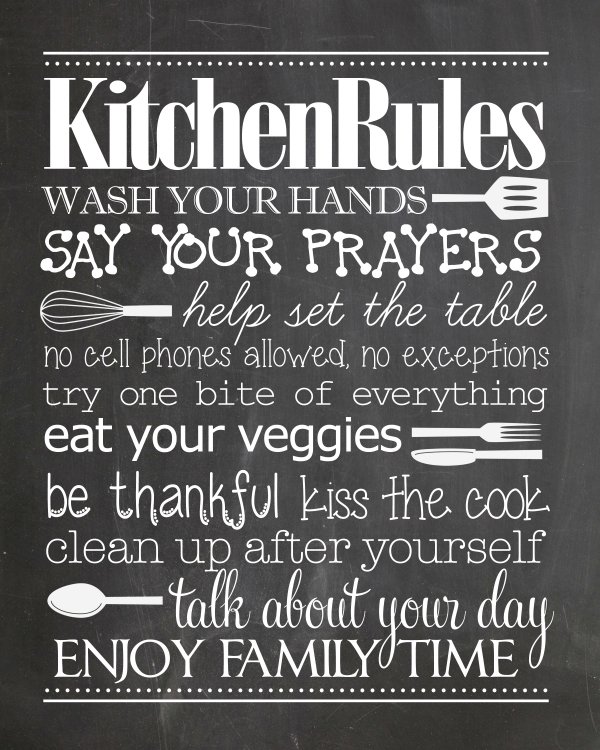 This is one cute cute kitchen art print for a family of any size. I like the "Eat your veggies" and "Kiss the cook" rules. Apart from the kitchen, this will also look lovely hanging in your dining room.
Source: howtonestforless.com
5

Kitchen Puns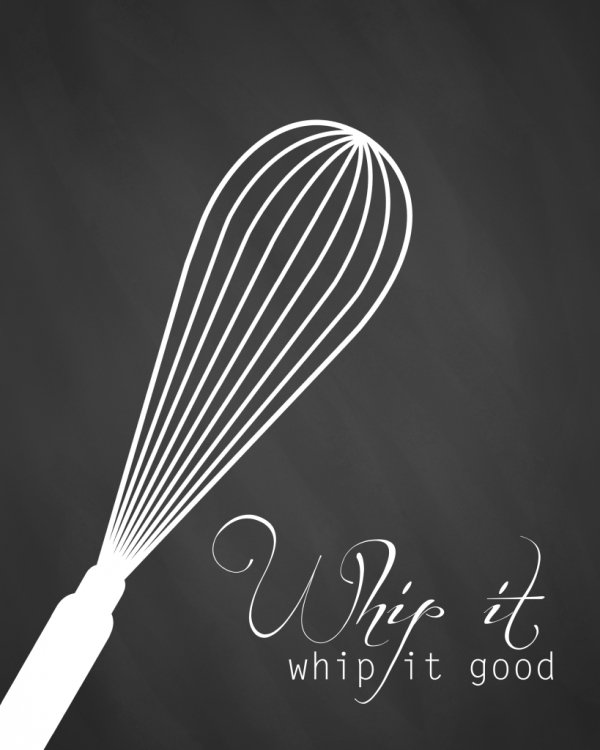 Apart from the whip-themed art print you see above, this printable bundle also include the following: a rolling pin with the words "Just roll with it," a grater labeled "be grateful," and a turner illustration with "Catch you on the flipside." Funny, right?
Source: theshabbycreekcottage.com
6

Life is a Kitchen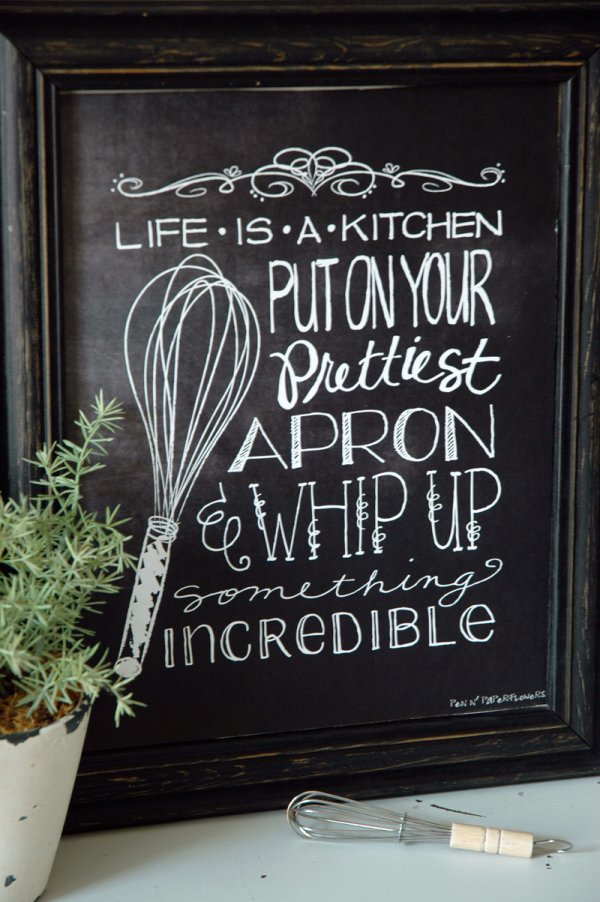 This is one cute chalkboard printable for somebody who loves to cook. This would be a great gift for a friend who loves to spend time in the kitchen as well. Take a copy to the print shop, have several prints made, and frame.
Source: iheartnaptime.net
7

Julia Child Quote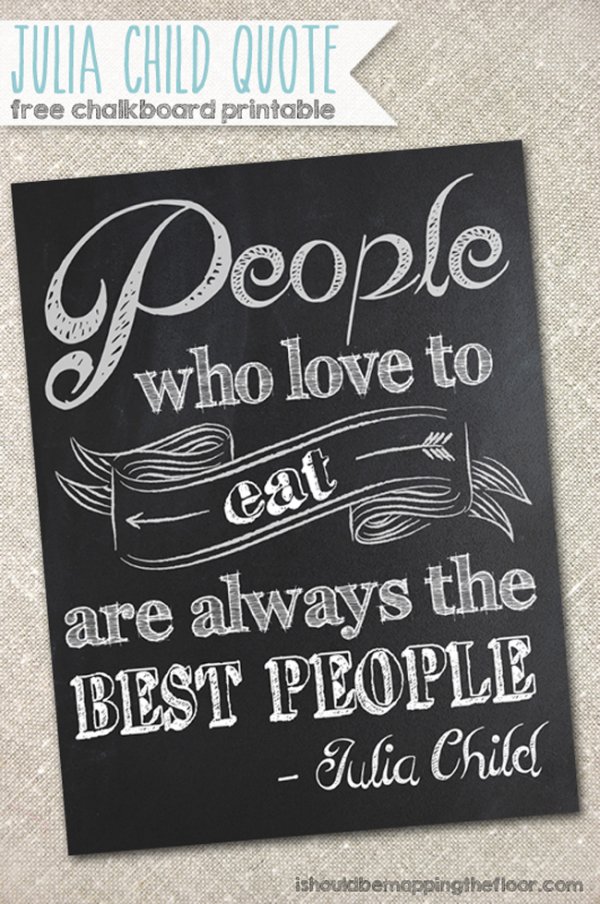 This is a great chalkboard art print to have in the kitchen, especially if you like to entertain with great food. Check out the link below so see what size you want your kitchen poster to be. Options include 8x10, 10x13, and 11x14.
Source: ishouldbemoppingthefloor.com
8

Wicked Chickens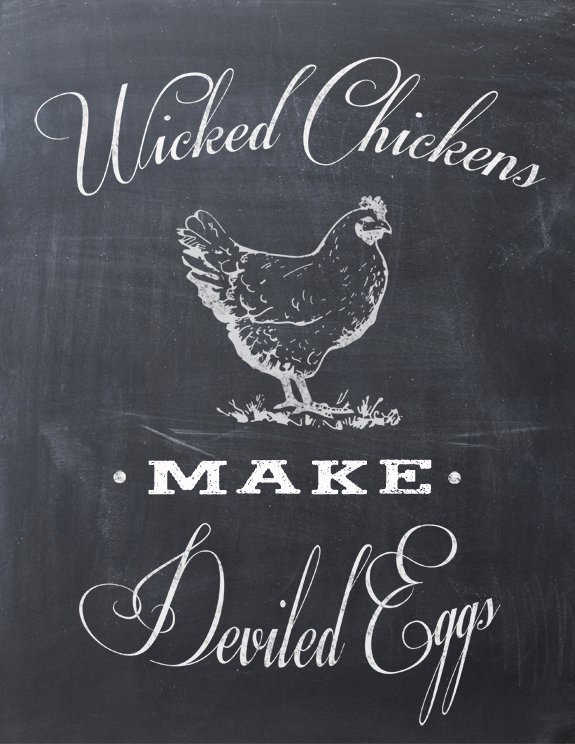 If you're looking to add humor to your cooking space, this funny chalkboard art print is exactly what you need. This would be especially fantastic if you happen to have a popular deviled eggs recipe. Whenever anyone asks you how you made them, you can simply point to the art print.
Source: clumsycrafter.com
9

Kitchen Conversion Chart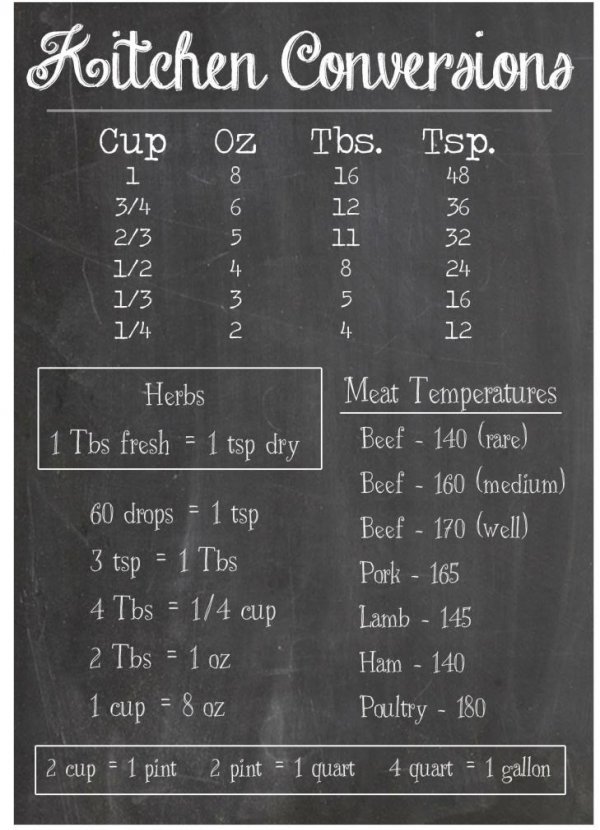 This is one of the more useful chalkboard kitchen printables we have listed here. Whether you're a seasoned cook or you're just starting your love affair with cooking, having a handy conversion chart in the kitchen is never a bad idea.
Source: morelikehome.net
Go ahead and give your kitchen walls a new look. These chalkboard printables are great if you can't make the commitment to covering the whole wall with chalkboard paint. Small steps and all that, right?
Please rate this article