I'm lazy and I buy mine off the shelf but if you are inspired by crafting as well as journaling, there are plenty of ideas for DIY journals. Big or small, DIY journals are perfect for you or for gifts. If you're into smash books (a recent trend I hadn't heard of) or planners, the ideas for DIY journals are transferable to those too. Make a journal or smash book you'll treasure for many years.
---
1

One Line per Day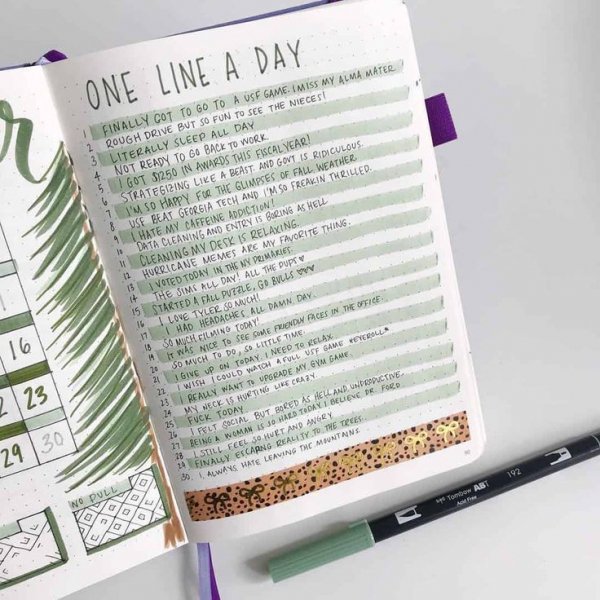 There's no reason why DIY journals have to be in book format. I love the idea of just writing one line every day for a few years (actually a lot of years 'cos there's the reverse of each card too).
---
2

Travel Album/Journal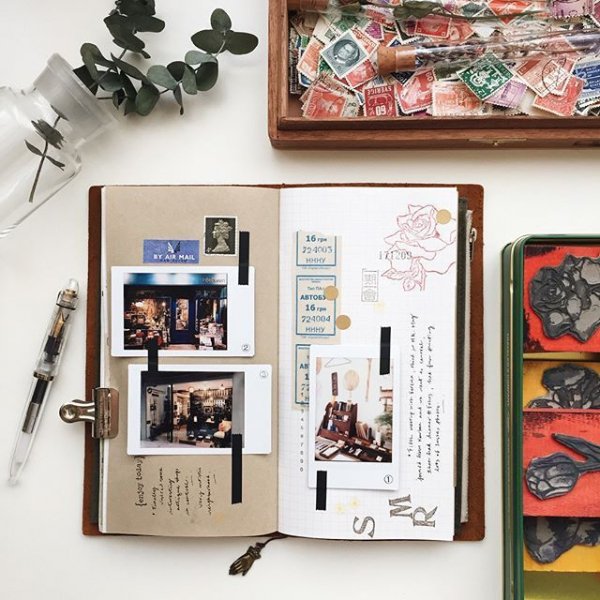 Make a travel journal for each trip and decorate it according to your destination.
---
3

Vintage Envelopes Journal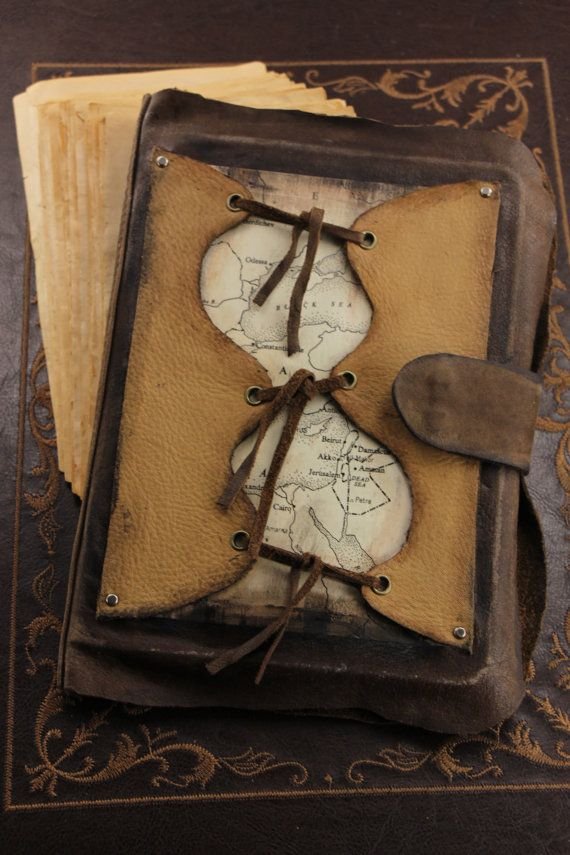 To make this you'll need to find a tutorial on how to "bind" - there are tons!
---
4

Rolodex Scrapbook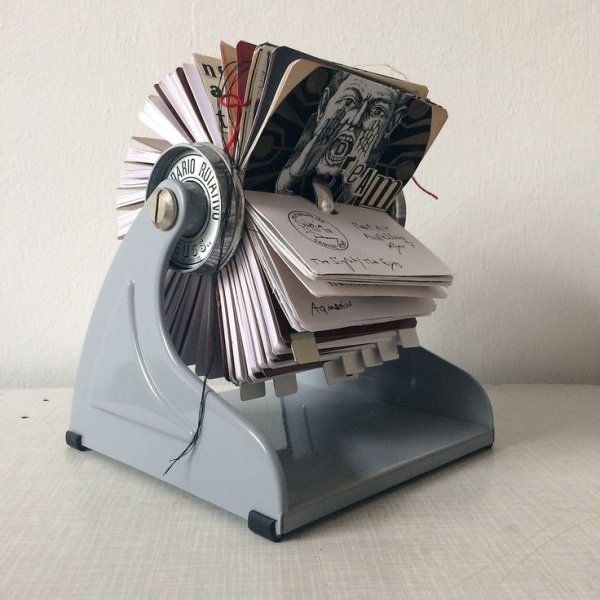 What a clever idea.
---
5

DIY Envelope Book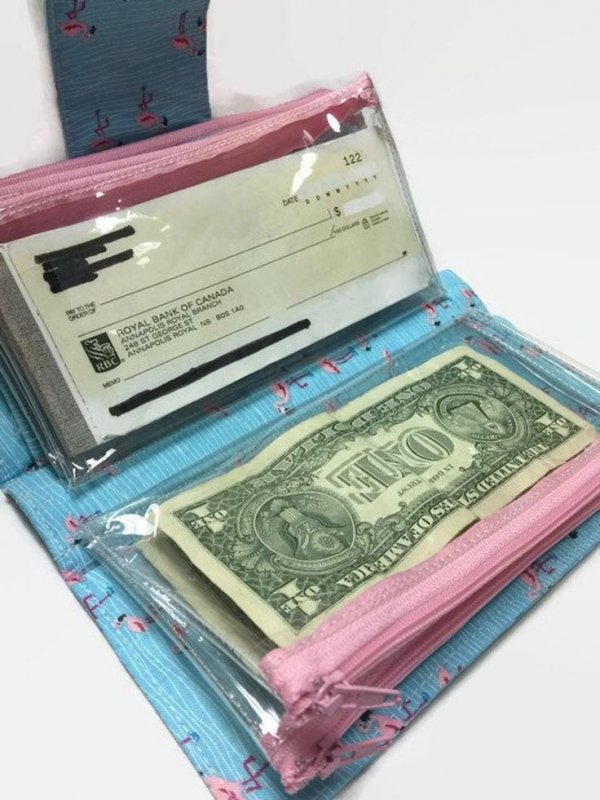 To store your little treasures. I would include the envelope pages with normal writing pages.
---
6

10 Minute Leather Hand-bound Journal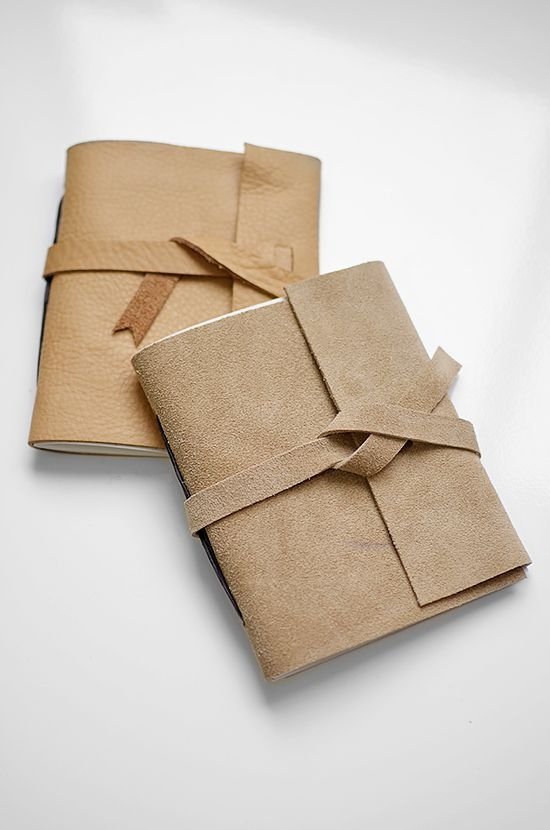 You can spend lots of dollars on store bought leather journals. Maybe make your own?
7

Cute Idea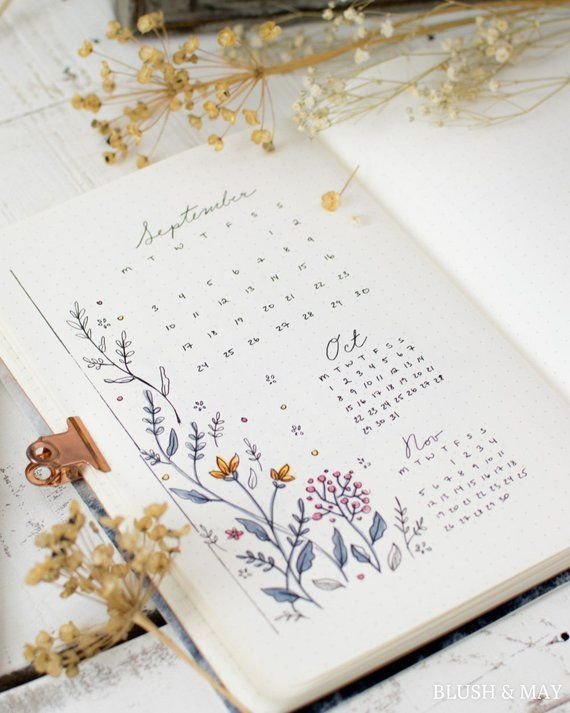 Go to town!
---
8

Ribbon & Button Bookmarks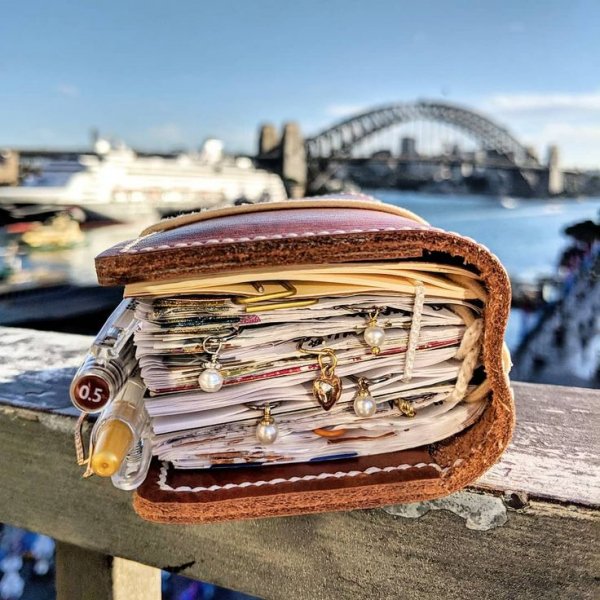 You can use these on your novels and textbooks too.
---
9

Homemade Travel Journal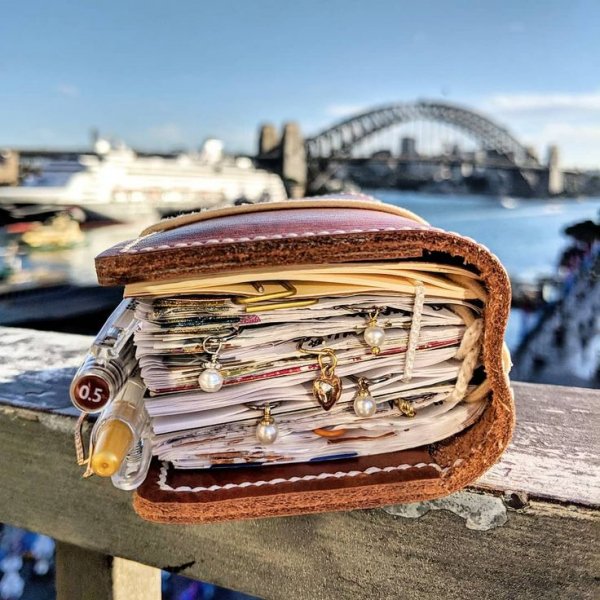 Old maps are always great for travel journals.
---
10

Wreck This Journal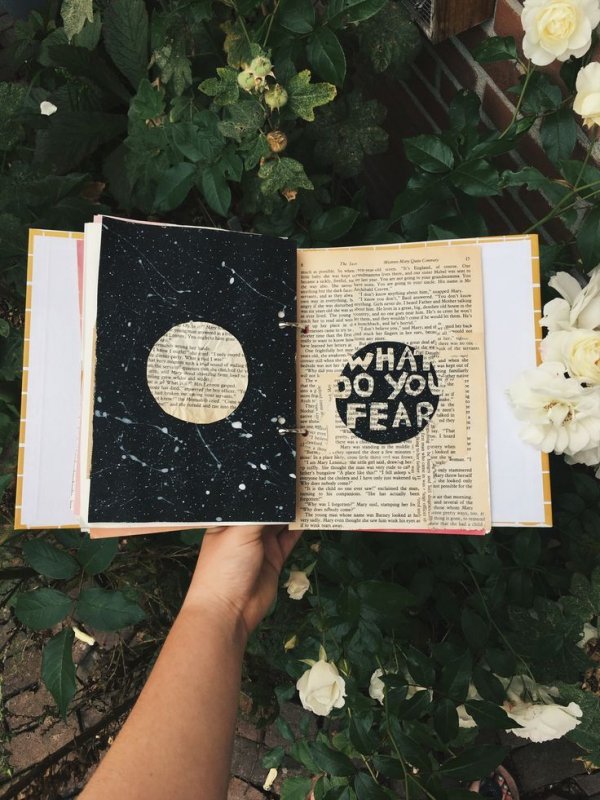 Wreck it how you like!
---
11

Felt Journal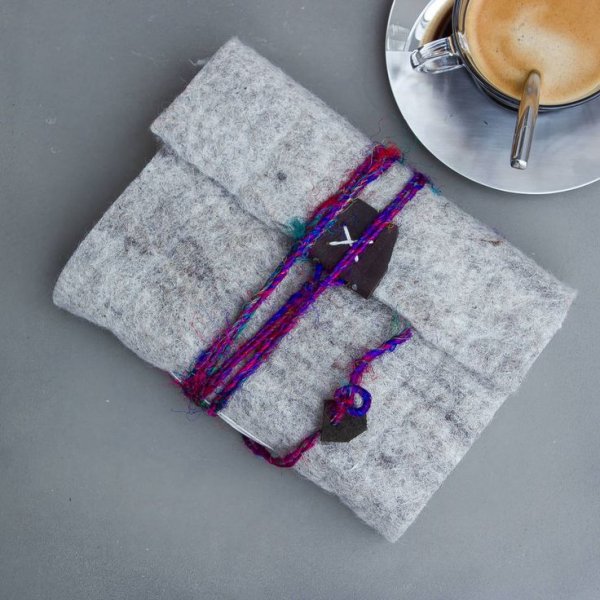 Felt covers will keep your journal in tip-top condition.
---
12

Fabric Covered Journal Books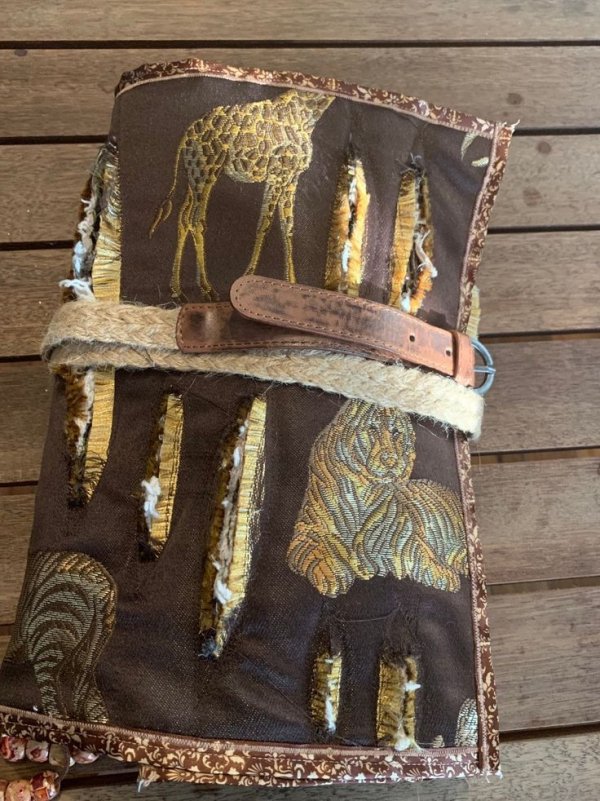 Such an easy yet inexpensive idea for great gifts.
---
13

Watchband Notebook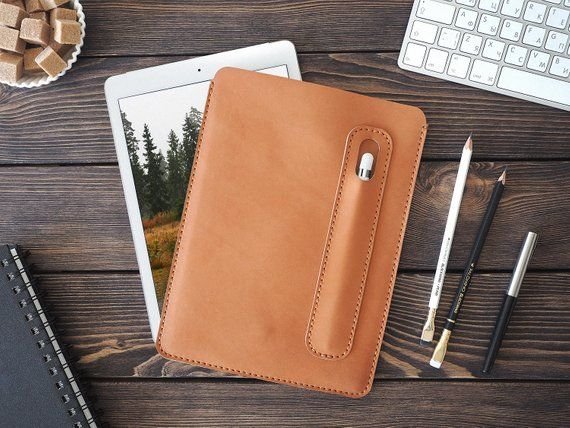 Keep your secrets safe.
---
14

Fabric Journal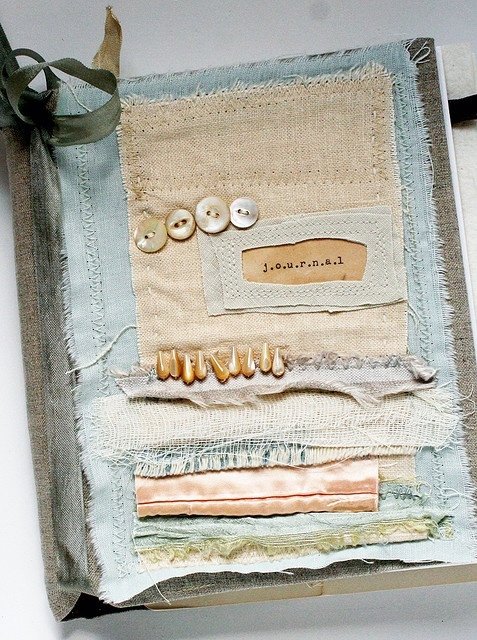 Source: flickr.com
Make this from fabrics of clothes that have meant something to you.
---
15

Collage Technique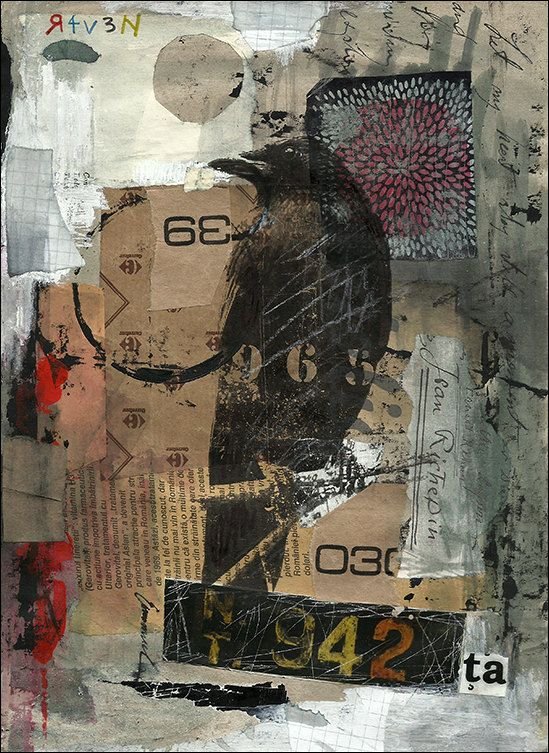 Am loving this. Use transparent tape to pick up words.
---
16

Journal Pen Holder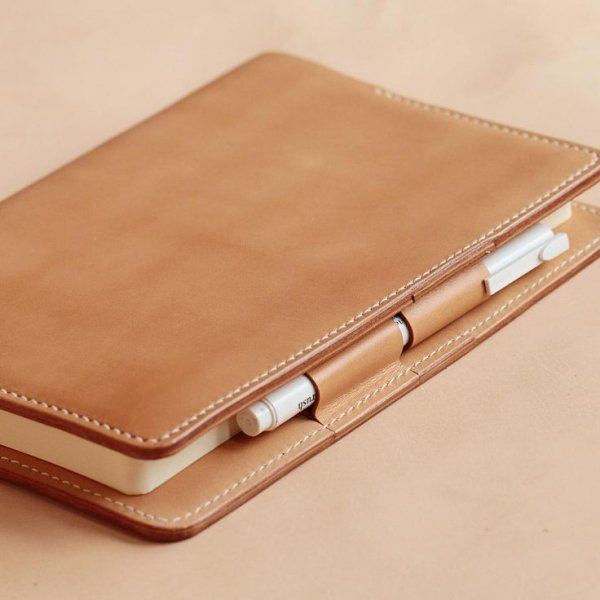 You know how you can never find your pen? Not now!
---
17

Journal Pen Holder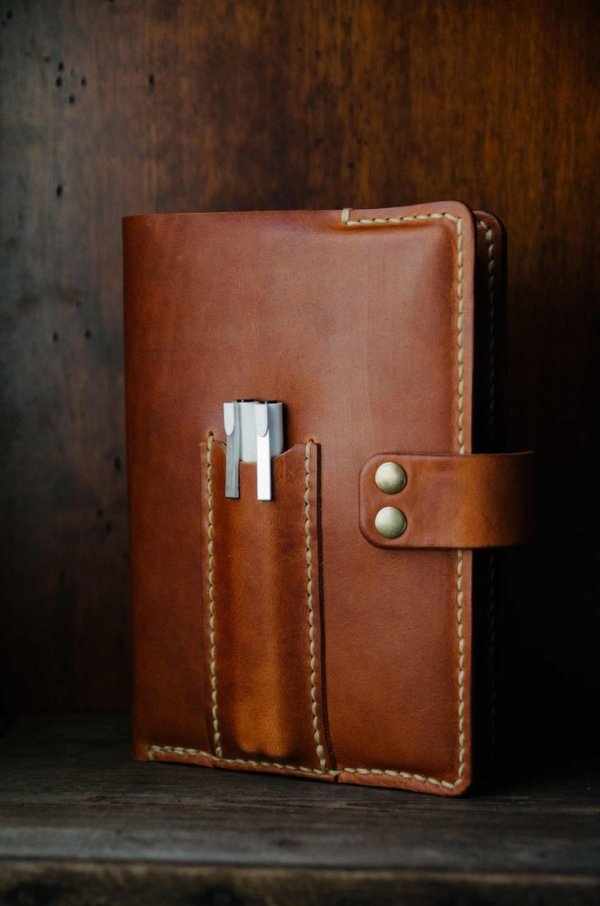 Or here's another version.
---
18

Journal Pen Holder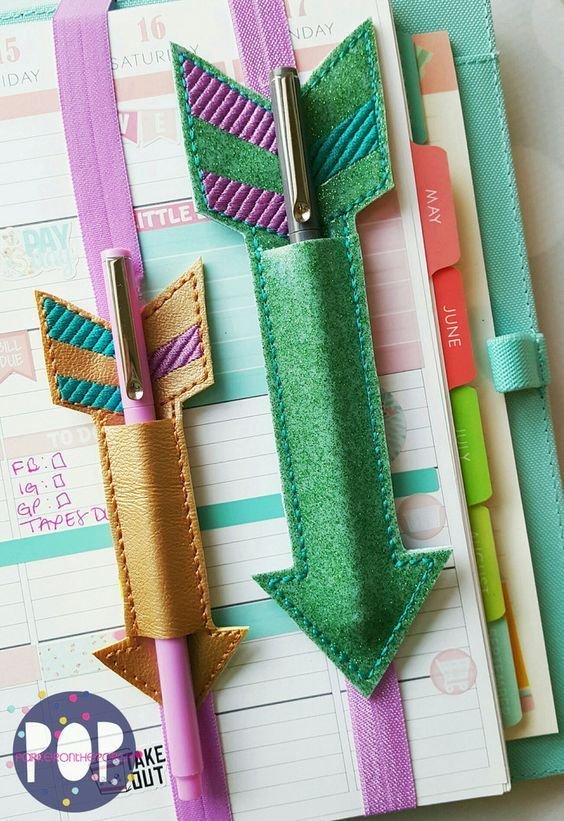 And here's another. What a great way to recycle some old jeans.
---
19

Make a Journal out of Used Grocery Bags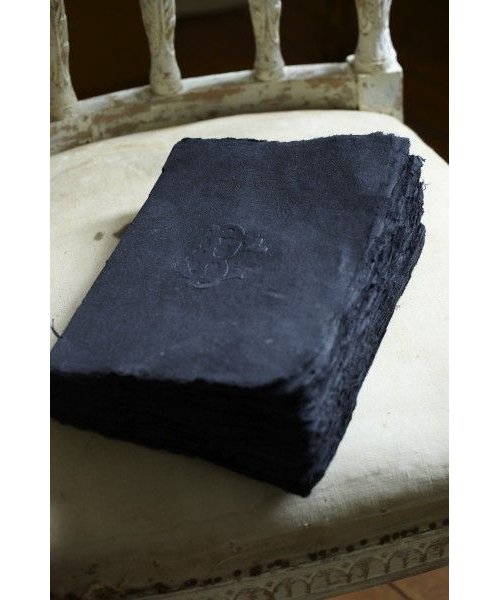 Ok, my green and eco-conscious friends, this one is for you. Tutorials available online.
---
20

Dress up a Plain Journal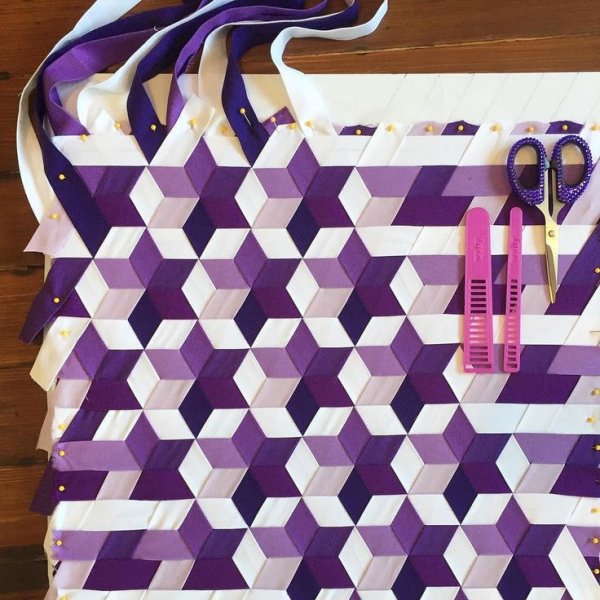 Buttons and ribbons don't need a lot of skill or imagination but are very effective.
---
21

Memory Jar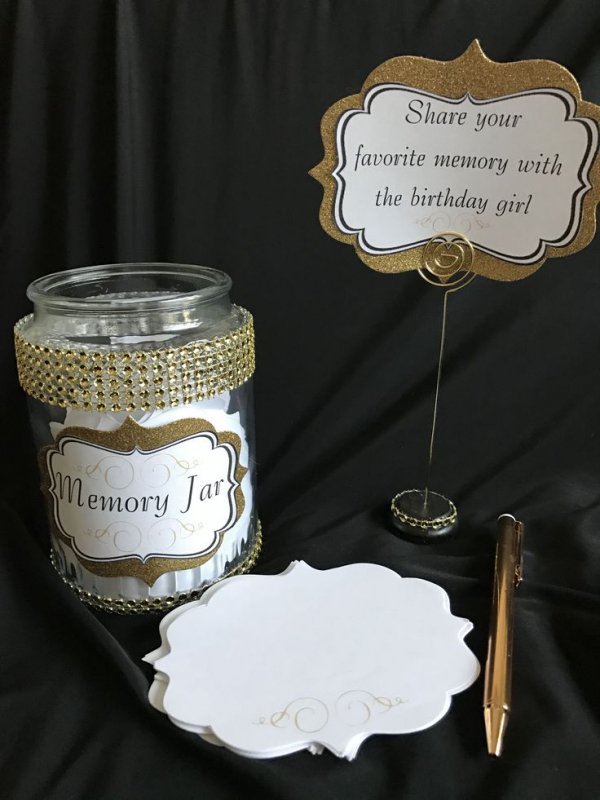 Fill the jar with thoughts on all the good things that happen through the year. Next time you're felling down or need a smile - open the jar and take out a thought.
---
22

DIY Book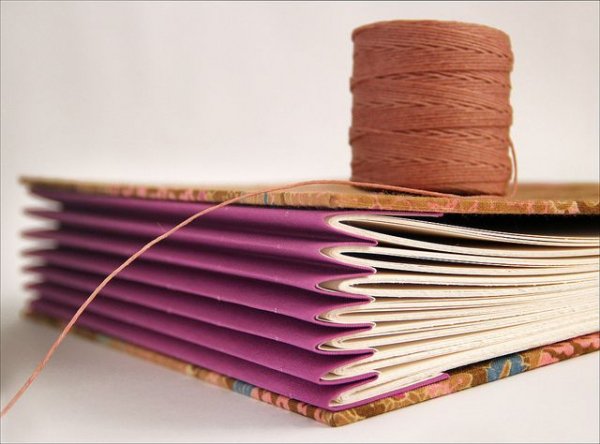 This is called Japanese binding and you can find lots of tutorials for it.
---
23

Hand Woven Ribbon Covered Journal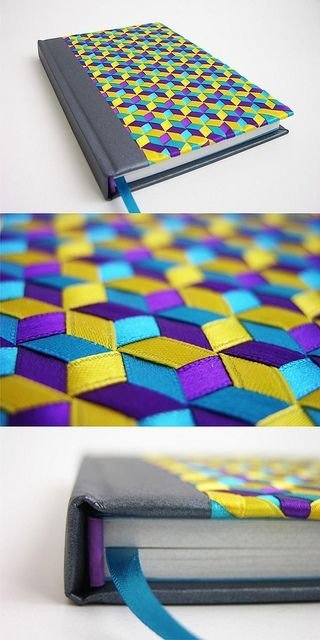 Source: Tridiagonal
What a lovely idea.
---
24

Transparent Book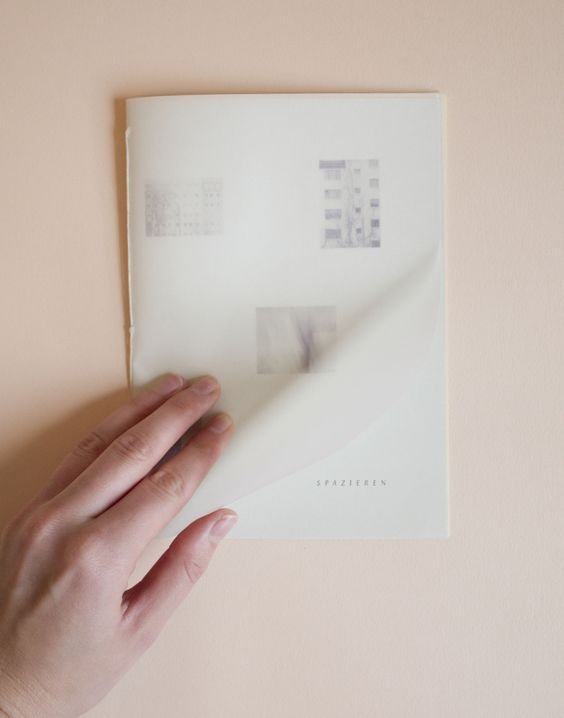 This is such a neat idea and a great way to keep your precious treasures safe. It's made from pieces of vinyl sewn together.
---
25

DIY Book Binding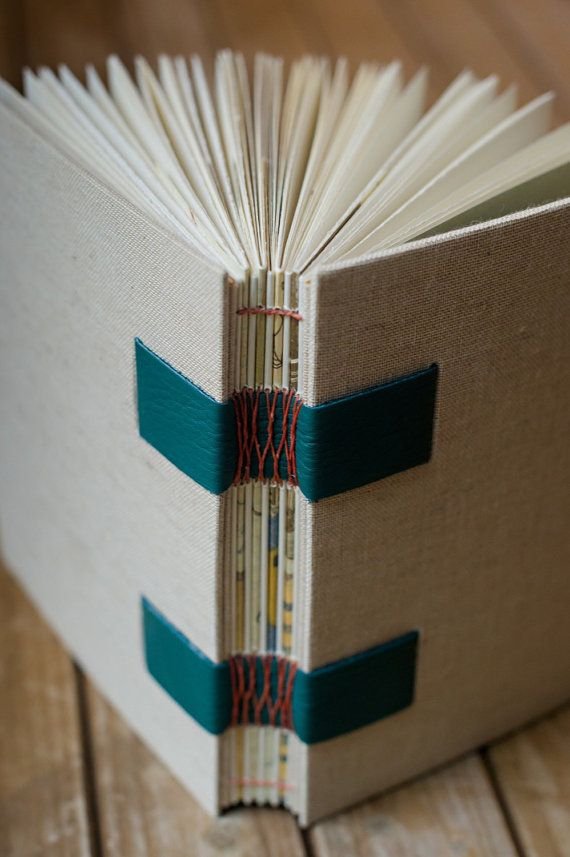 Follow the link to the tutorial by Elvie Studio.
---
26

DIY Journal Tabs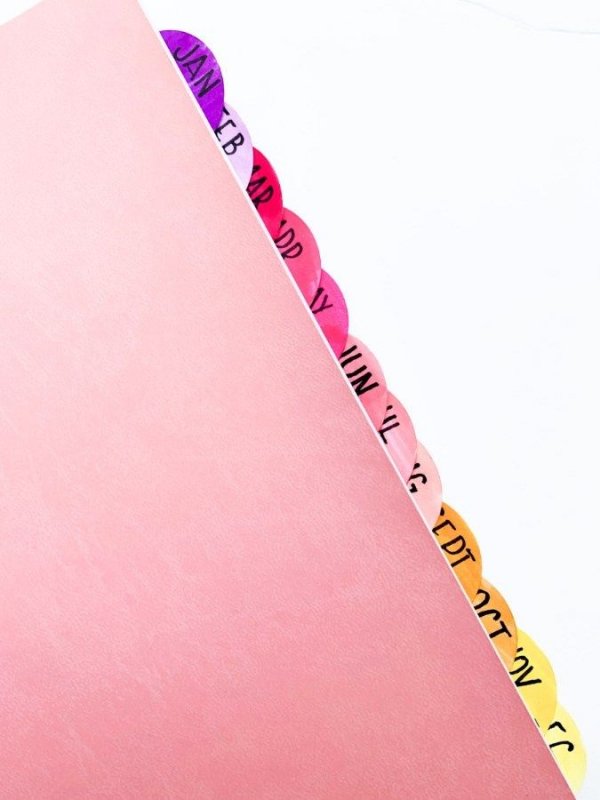 Get your journal organized.
---
27

Quotes on Paint Tabs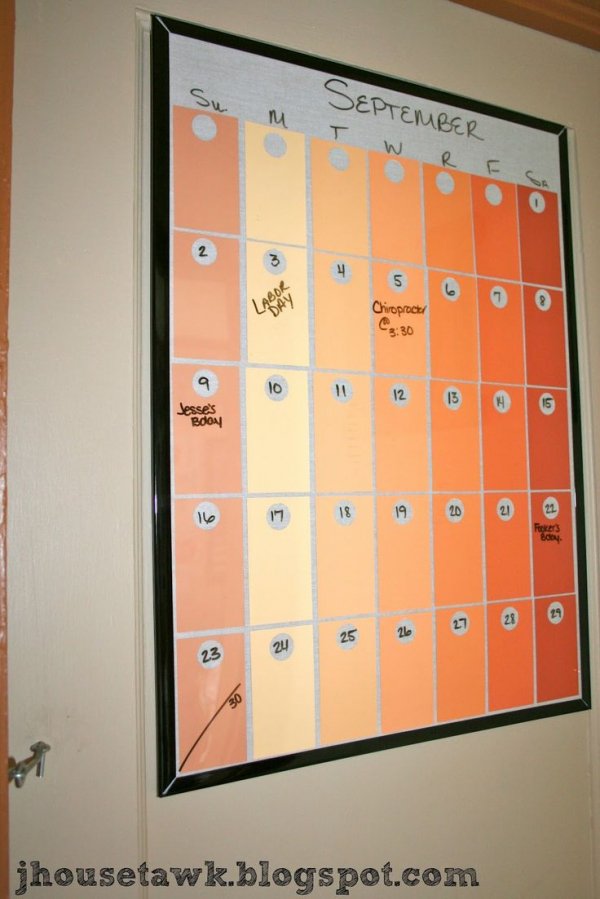 Now that's clever. Cut them up and stick them in your journal.
---
28

Burlap Journal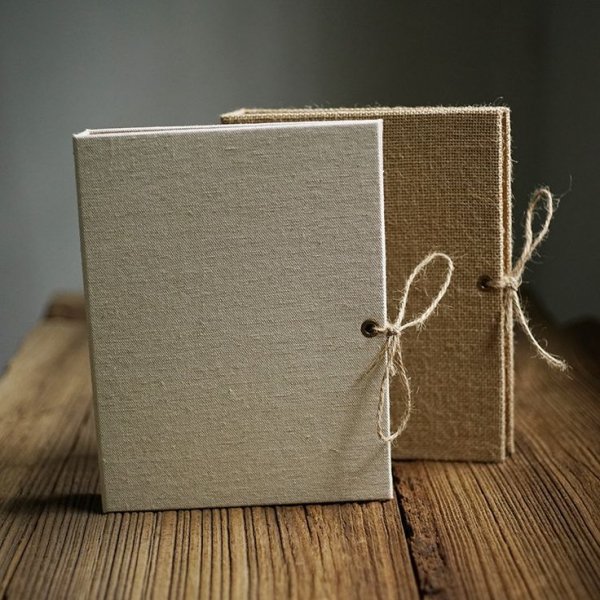 Even plain can become beautiful.
---
29

Perfect for Teens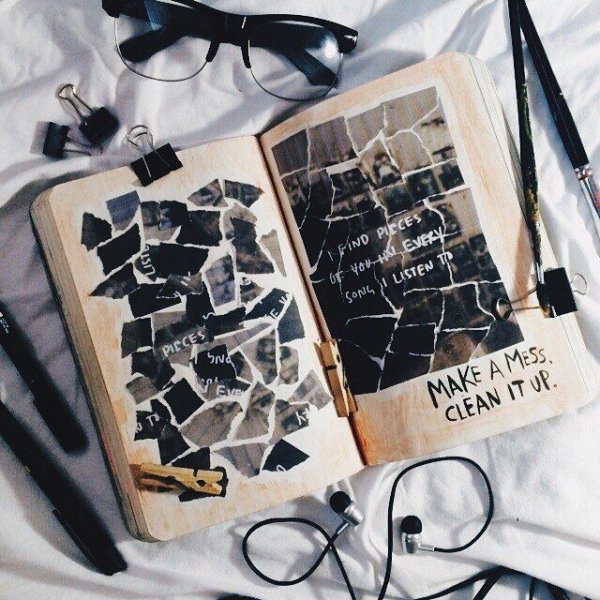 Another way to recycle old jeans.
---
30

Book Binding Tutorial
Source: HOW TO make a Leather ...
Just to give you a flavor of what to expect with a binding tutorial.
---
31

Woven Map Travel Journal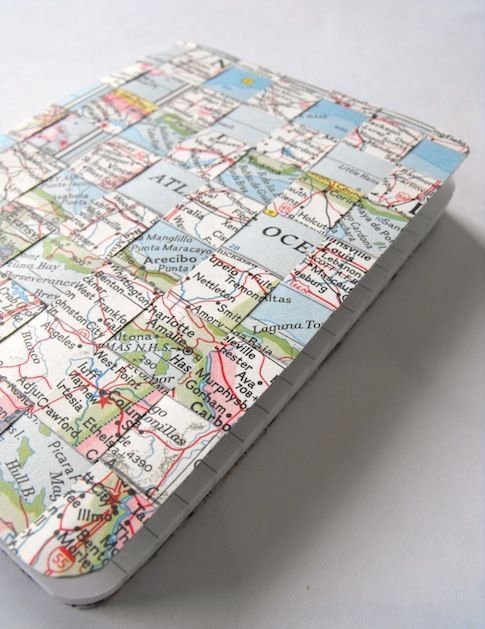 Source: How-To: Woven Map Notebook - ...
This is a different way to repurpose old maps for travel albums.
---
32

DIY Journal Cover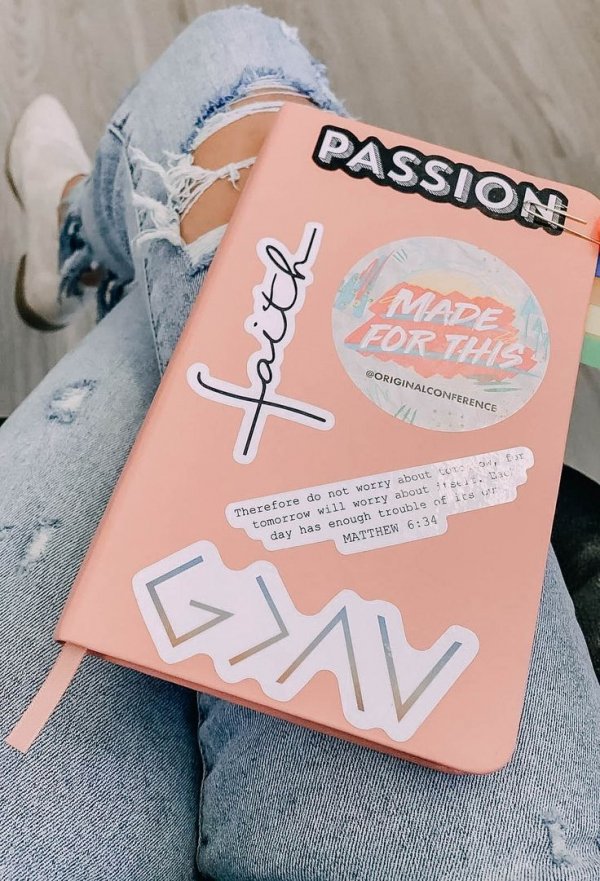 Use strips of fabric or even ribbons.
---
33

Ticket Page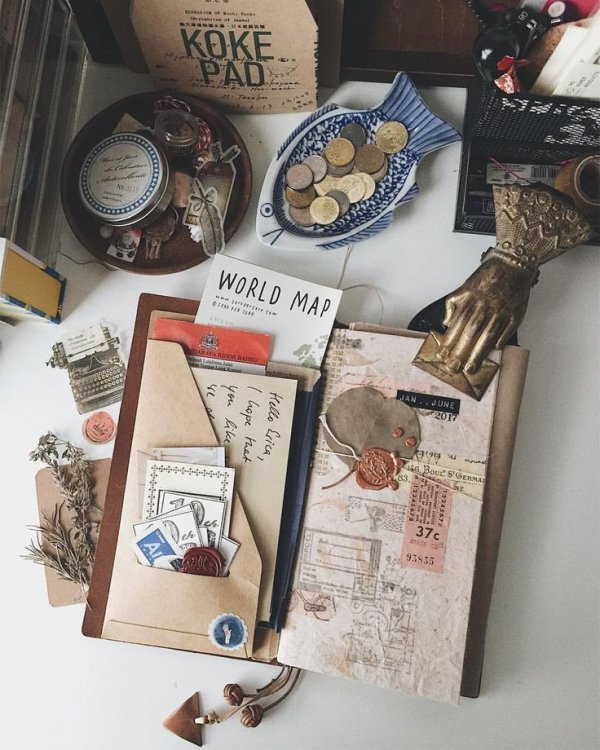 Now that's how to create a ticket page for your smash book.
---
34

DIY Journal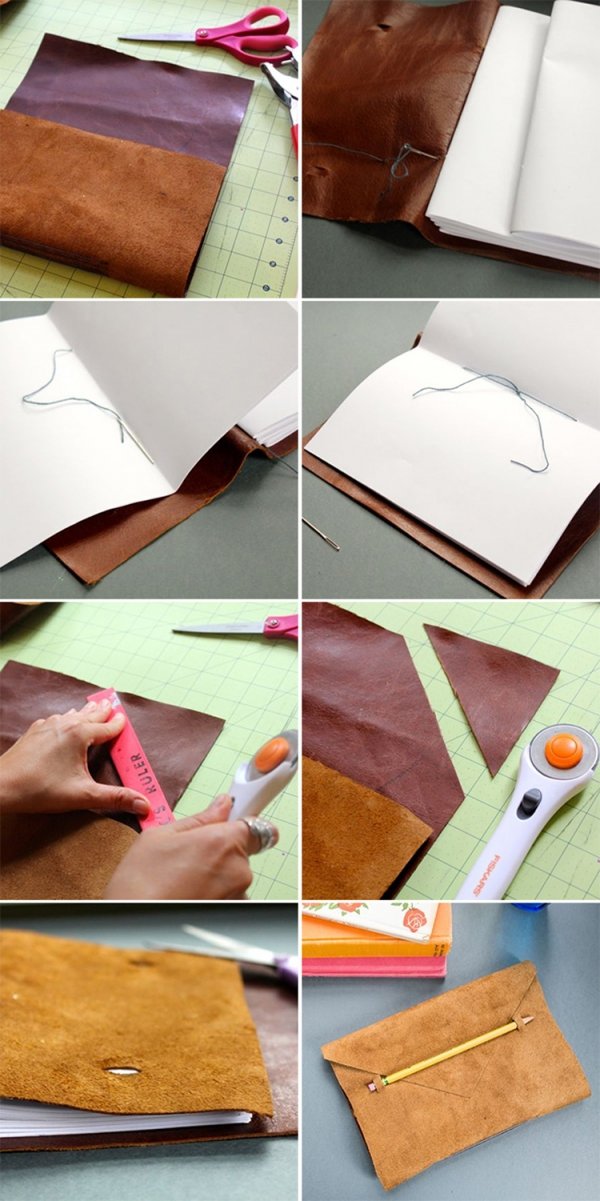 Source: DIY Libreta Anthropologie | el ...
Want to create something that looks like you bought it from Anthropologie?
---
35

Mini Notebook from a Cereal Box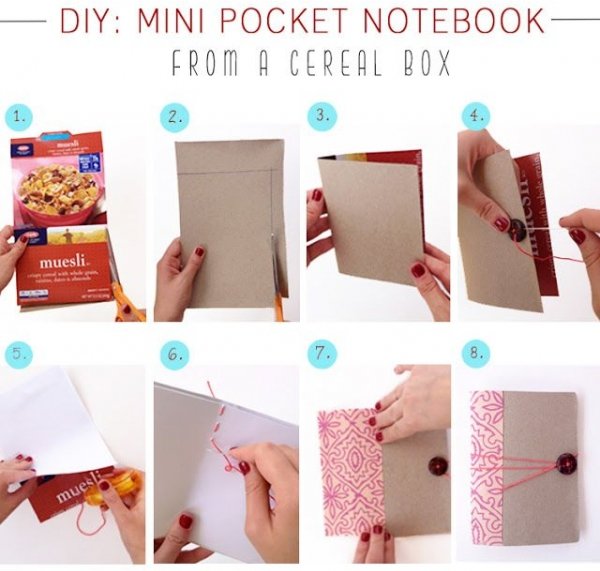 Don't throw your old cereal boxes in the recycling.
---
36

Write on Anything, and then Bind It into a Book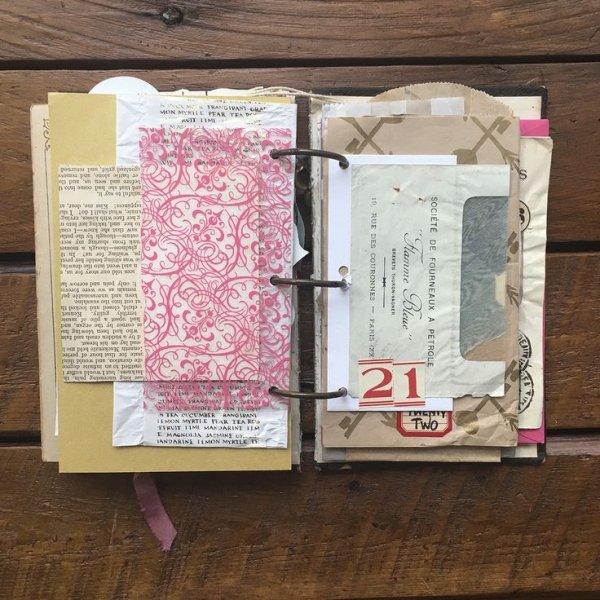 It will be such fun reading back over old journals in future years.
---
37

Notebook Covered with Pieces of Photos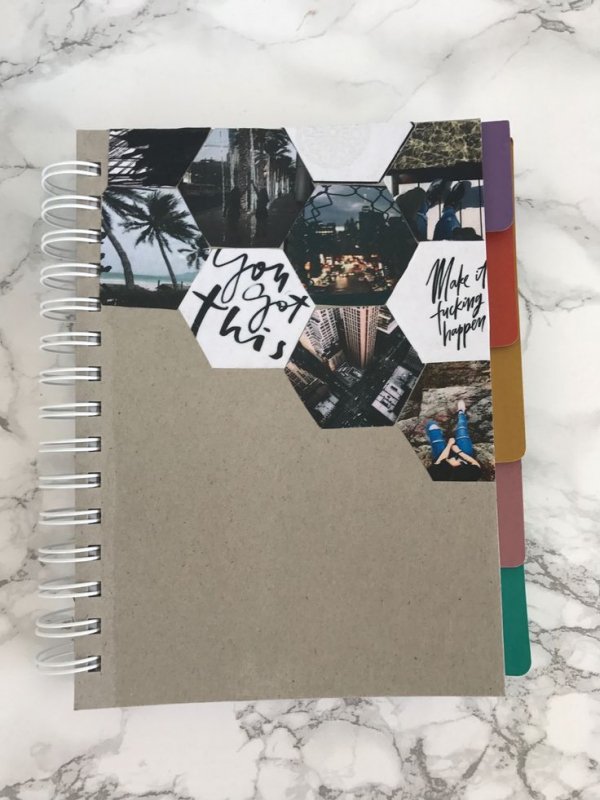 This is an excellent way to use those photos that "go wrong" - no heads, over exposure, etc...
---
38

Up Cycled Pants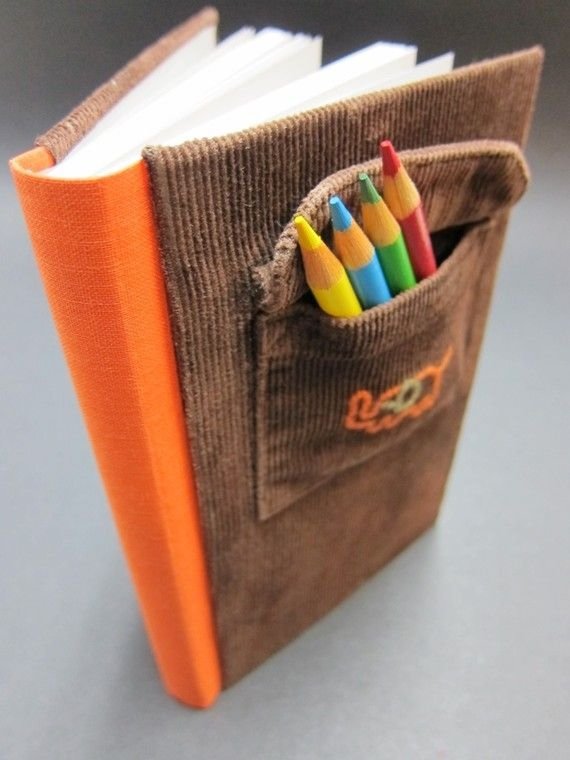 It doesn't have to be jeans as seen previously. Other pants will do just as well.
---
39

Case for a Smash Book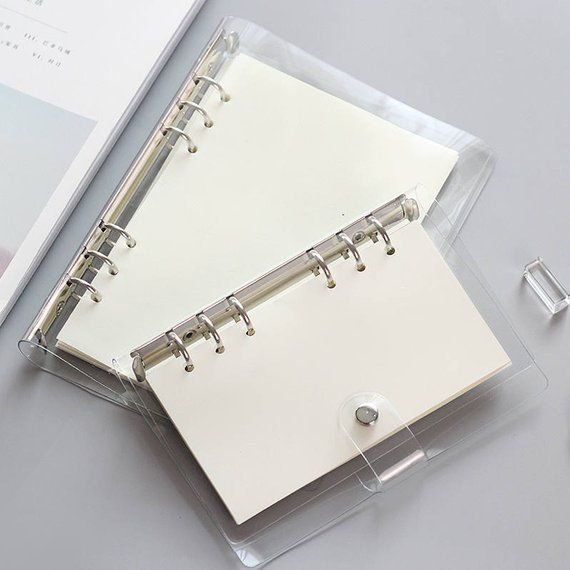 Rather than decorate your smash book, journal or diary, get on the sewing machine and run up a nifty cover.
---
40

Spiral Notebook Transformation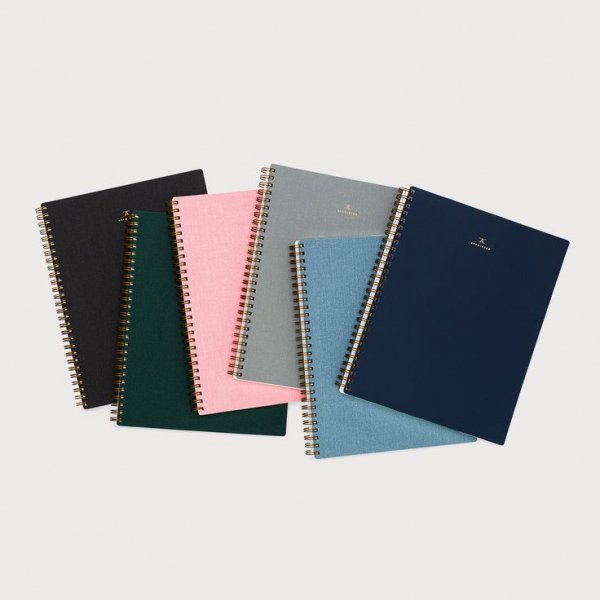 Something cheap becomes a thing of beauty.
---
41

Notebook Dangles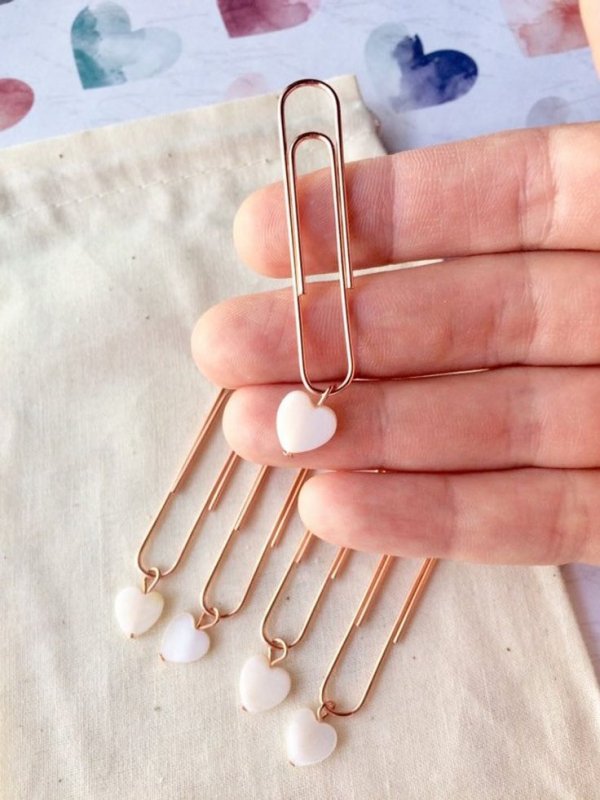 The equivalent of phone charms (they died a hasty death didn't they?)
---
42

DIY Ombre Journals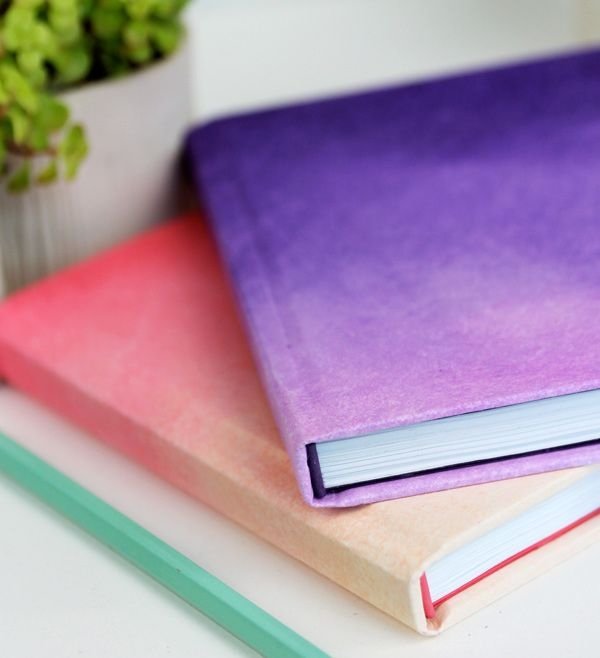 Source: DIY Ombre Journals - Damask ...
Get with the ombre trend.
---
43

Colored Pencil Holder for the Art Journal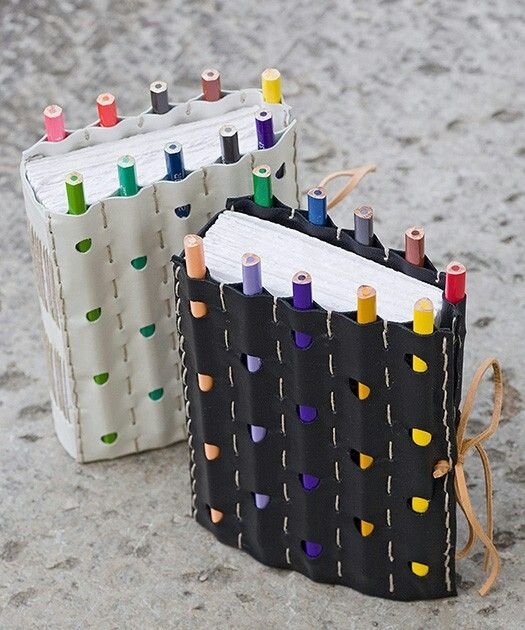 Source: crafts
Just what you need if you're an artist on the go.
---
44

Simple Keepsake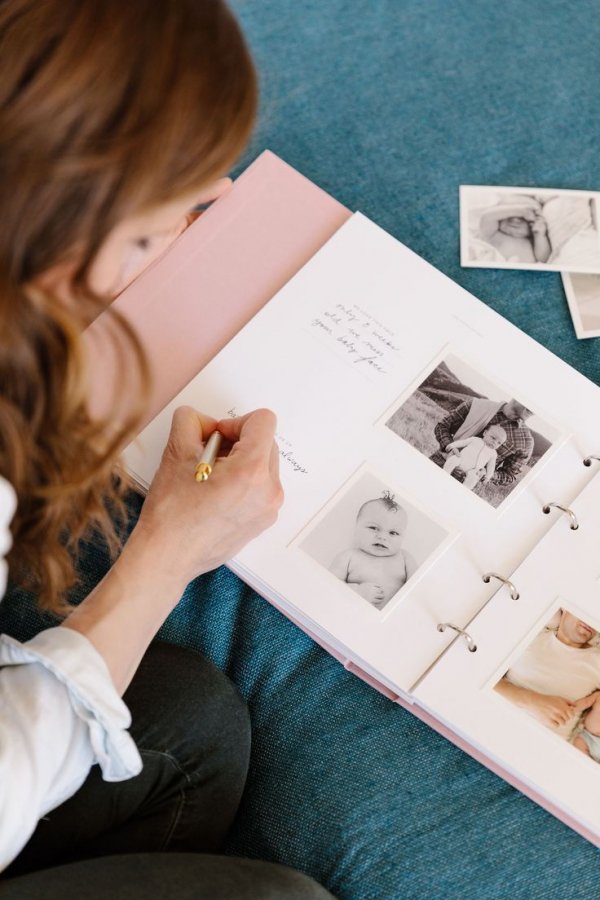 You can bind together greetings cards, invitations, programs, notes and all sorts of paraphernalia from special events.
---
45

Ribbon-Embellished Notebooks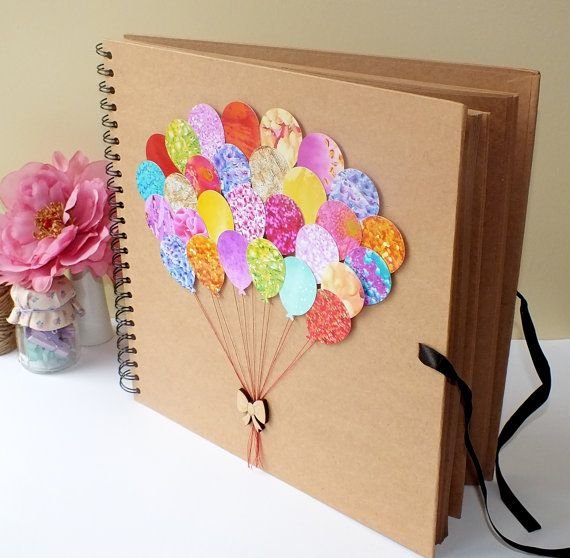 Tie a ribbon or two, or three, or four...
---
46

Sketchbook Cover for the Crafty Artist

Source: Le lapin dans la lune ...
Just follow the steps/ And it doesn't just have to be for sketchbooks.
---
47

Washi Tape Edges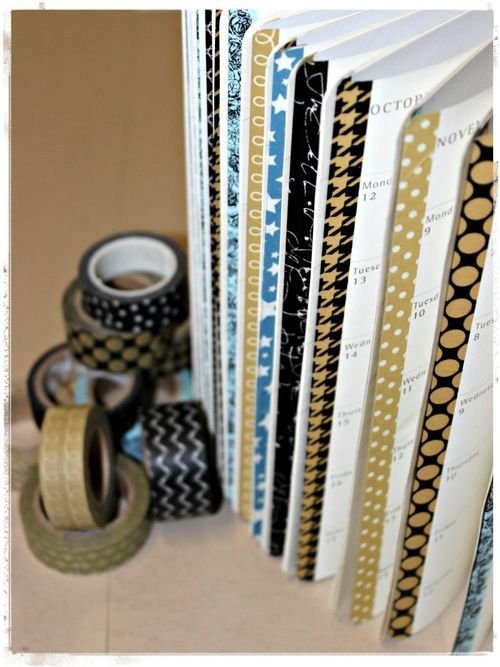 Organize your journal sections with Washi tape.
---
48

Recycle Old Books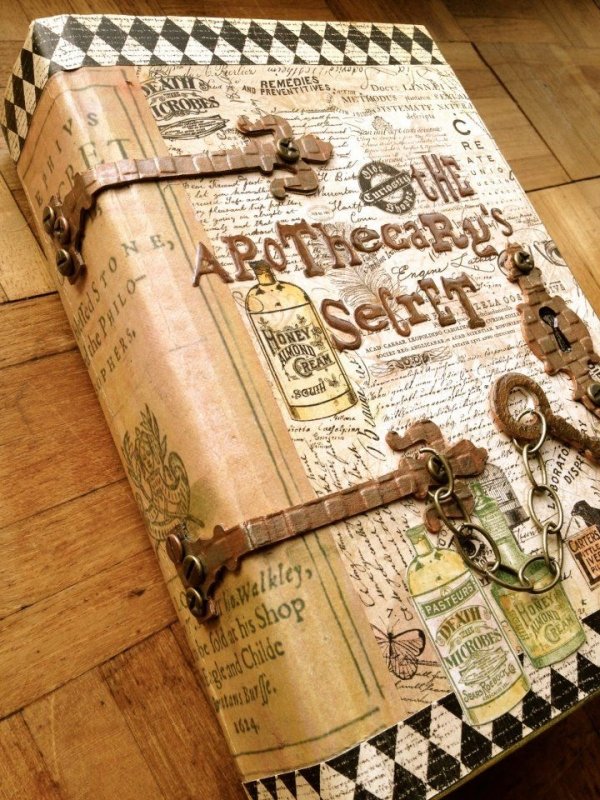 Source: VolumeVII
I like the idea of recycling old books. Stick your mementoes to the old pages and affix paper sheets in for writing on. Remove sections of the old pages with a craft knife to make room. Embellish the cover too.
---
49

Game Board Journal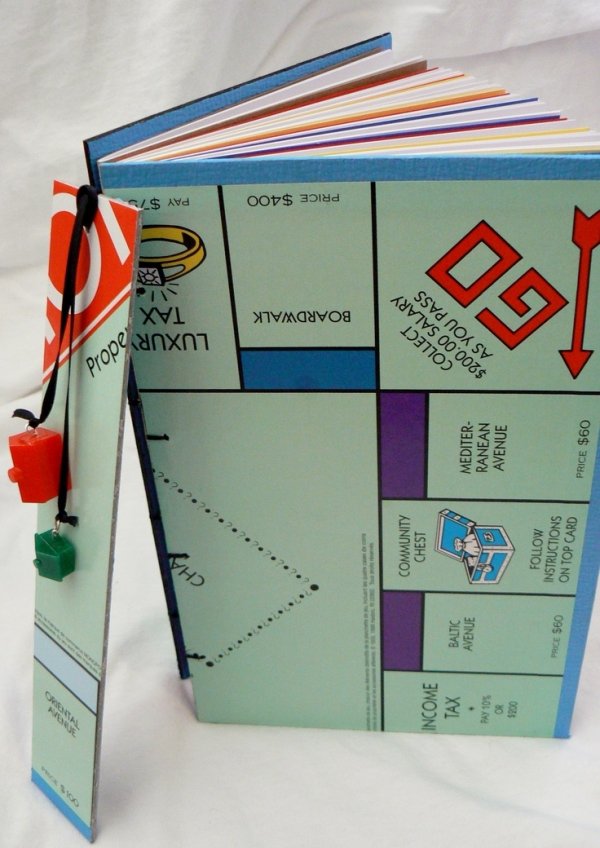 Source: Monopoly Game Board Journal with ...
Keep your scores in it or use it as a general journal.
---
50

Embroidered Name Journal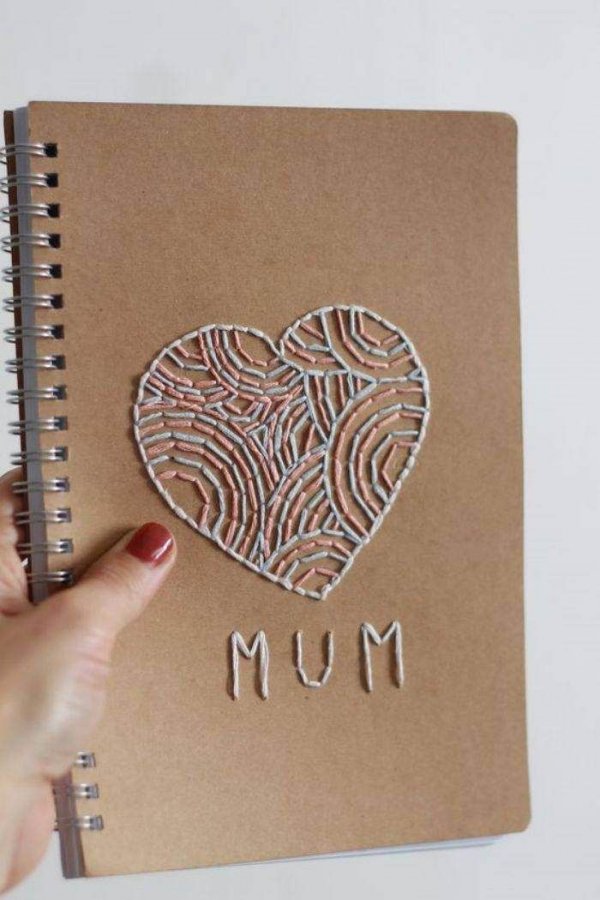 Nice straight forward DIY journal project.
---
51

Travel Album Made from a Cardboard Box!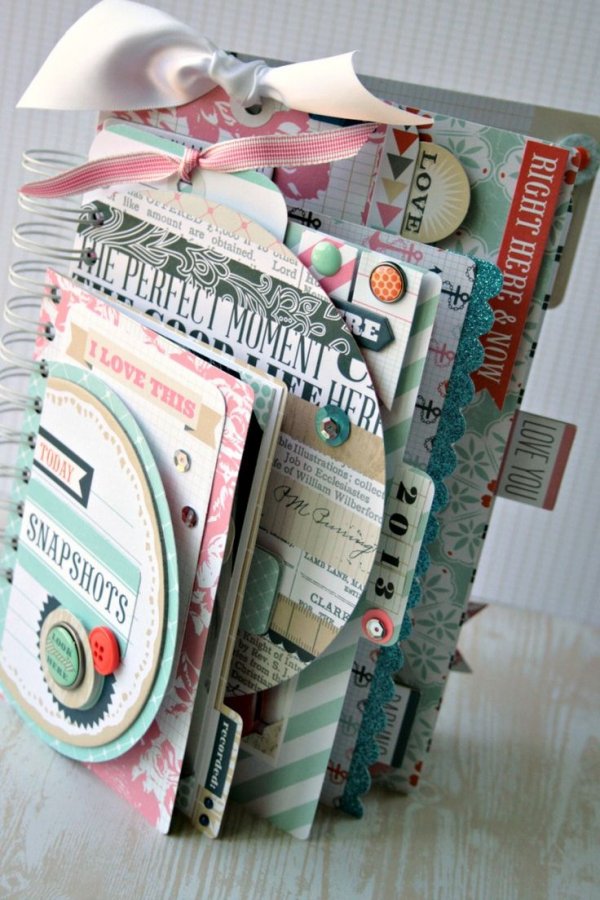 Oh the possibilities!
---
52

Transfer Any Print or Photocopy into the Pages of Your Journal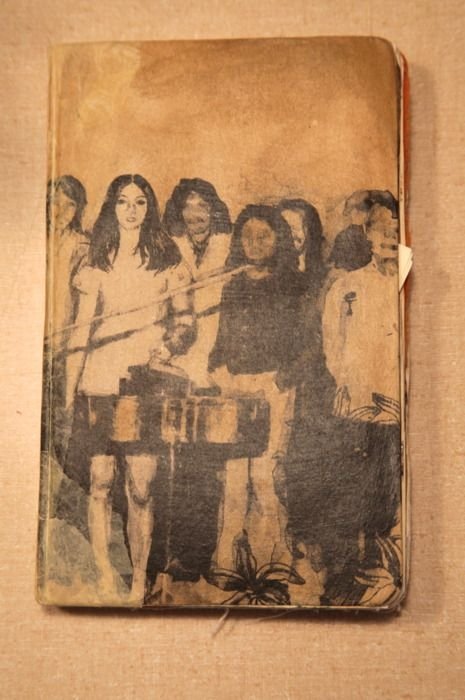 Source: arthousecoop.tumblr.com
Cute idea.
---
53

Cover for Book Using a Bigger Bound Book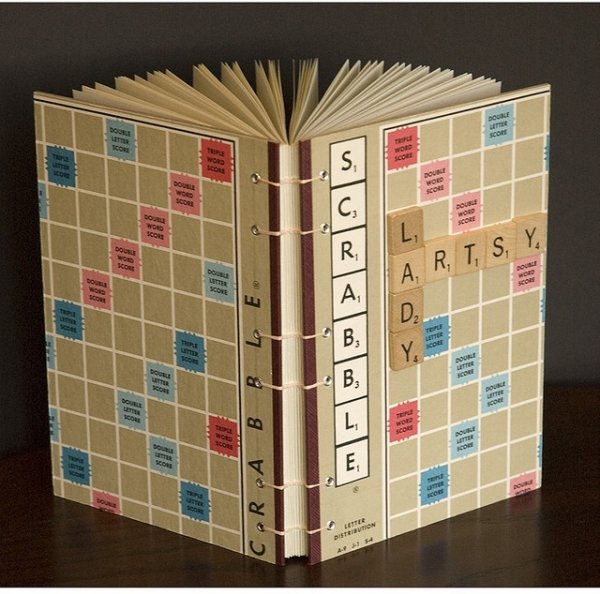 Source: Artsy Lady Book
Put old board game boards to good use.
The only limit to DIY journals is your imagination – oh, and maybe your crafting skills. I might just be inspired to buy a plain journal next time and DIY it. Do you buy or make your journals?
---
Comments
Popular
Related
Recent