How to Decorate the House 🏡for a Dapper Thanksgiving🍂🍁 ...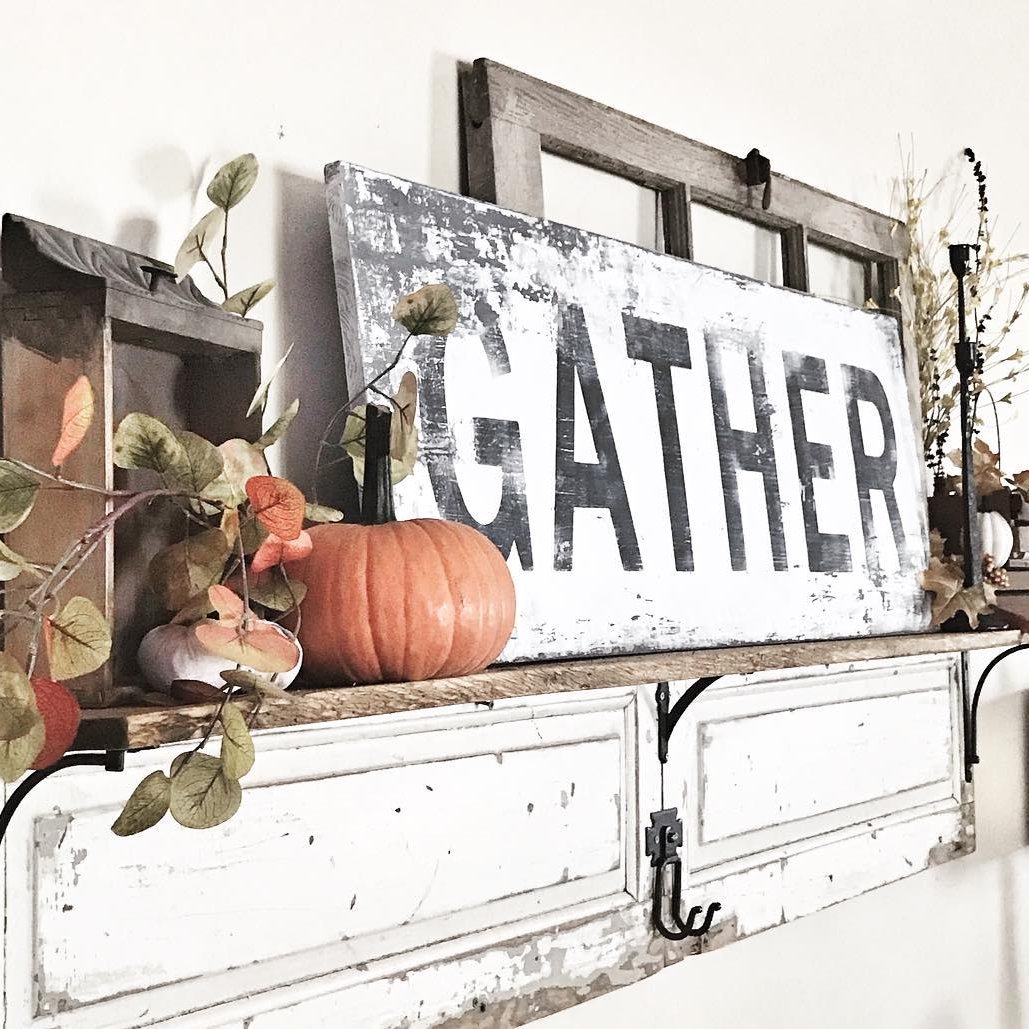 Thanksgiving is just around the corner and that means you probably want to create something beautiful in your home to get into the spirit of the holiday and welcome guests to your house. That doesn't mean it's easy to come up with some good ideas though. There are so many ideas out there that can be overwhelming. I've narrowed things down to a few great ideas that work in homes both large and small.
7.

Jar Full of Fall Decor
Source: StyleBurb: Autumn In A Jar
You could easily switch out the stuff in this jar for just about any holiday.
8.

Simple Decoration with Glass Vases and Pumpkins
Source: Ten June: Decor
Nothing could be easier than tossing a couple of pumpkins into glass vases just before your Thanksgiving guests arrive.
9.

It is Not Happy People Who Are Thankful, It is Thankful People Who Are Happy
Source: Thanksgiving Decor, Giveaways and a
This lovely sentiment will make any room in your house ready for Turkey Day.
10.

Thanksgiving Centerpiece Idea
Source: 20 Fall Decorating Ideas, Expert
Scatter these cool decorations all over your house for Thanksgiving.
11.

Hand Painted Mason Jars
Source: Set of 4 Hand Painted
These are super easy to make and you could always add a jar and spell "thanks" instead.
Source: Fall project round up
Everyone on your guest list will want to cozy up by your fireplace when it looks like this.