COMMENT
If you're looking for some easy pre-Christmas crafts, you'll be enchanted by these DIY snow globes. Who doesn't love a snow globe? Such a simple concept can provide a child with joy when they shake it to see the "snow" fall... and for adults it can provide an elegant or fun touch to holiday décor. Let's peruse a selection of DIY snow globes that will make you want to reach for the glitter.
1. Stemware Snow Globes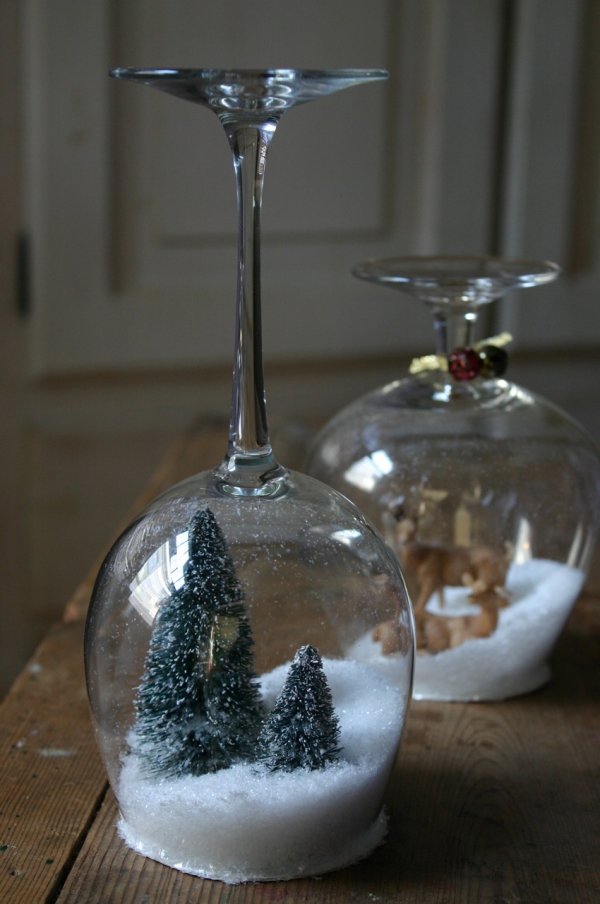 This selection of DIY snow globes is going to show you plenty of ideas beyond the screw top jar. Once these are made you can stand candles on them - such fun!
Anthropolgie-Inspired
Articles related to "31 DIY Snow Globes ❄️to Make before Christmas 🎄 ...":
Explore more ...